I skipped over "On Disappointing People" (sorry!) in order to quickly get to the next chapter in Present Over Perfect, "What the Lake Teaches."
Even though I have been done with the book for quite some time, I will continue to write on the chapters contained in it because I believe they are so valuable for me to revisit and because, if you have not already bought the book, perhaps it will give you the extra nudge to finally grab it.
But first, rumor has it that Shauna was Oprah's SuperSoul Sunday this past Sunday. Just kidding. It's not a rumor, it's true. I didn't actually get to watch it live (hello 11 am in the morning means a 1, 2, and 3-year-old obviously need 7 million things all at once), but I found it online, and now I can watch it whenever. So can you. Click HERE to watch. Can't wait!
Onwards….
If you've been reading my blog lately, you know that all the sudden, this book has kind of helped spark a shift and change in my life for which I feel extremely grateful by.
I believe that Shauna wrote this book for people like me. Those who would begin reading it and say, "Nah, this isn't me." But then, sooner rather than later realize, "Wowza. This is totally me." Once I saw myself nearly in every single scenario she described, I was able to finish the book immediately.
I saw myself in so many scenes of what the lake teaches, and currently in some of the most excitingly yet bizarre ways (which eventually I'll be able to share with you)!
If you follow Shauna anywhere online you know how much she loves the lake. It's her retreat, her safe place, and the one area where (I believe) she is able to just be and just let go. Through these lake experiences, she writes about the correlations between the lake and life.
I underlined many sentences on almost every page of the chapter. It screamed to me in a gentle and brilliant way.
But there was one thing that kind of stuck out and stayed engraved in my mind.
What the Lake Teaches
Click HERE to save this post for later.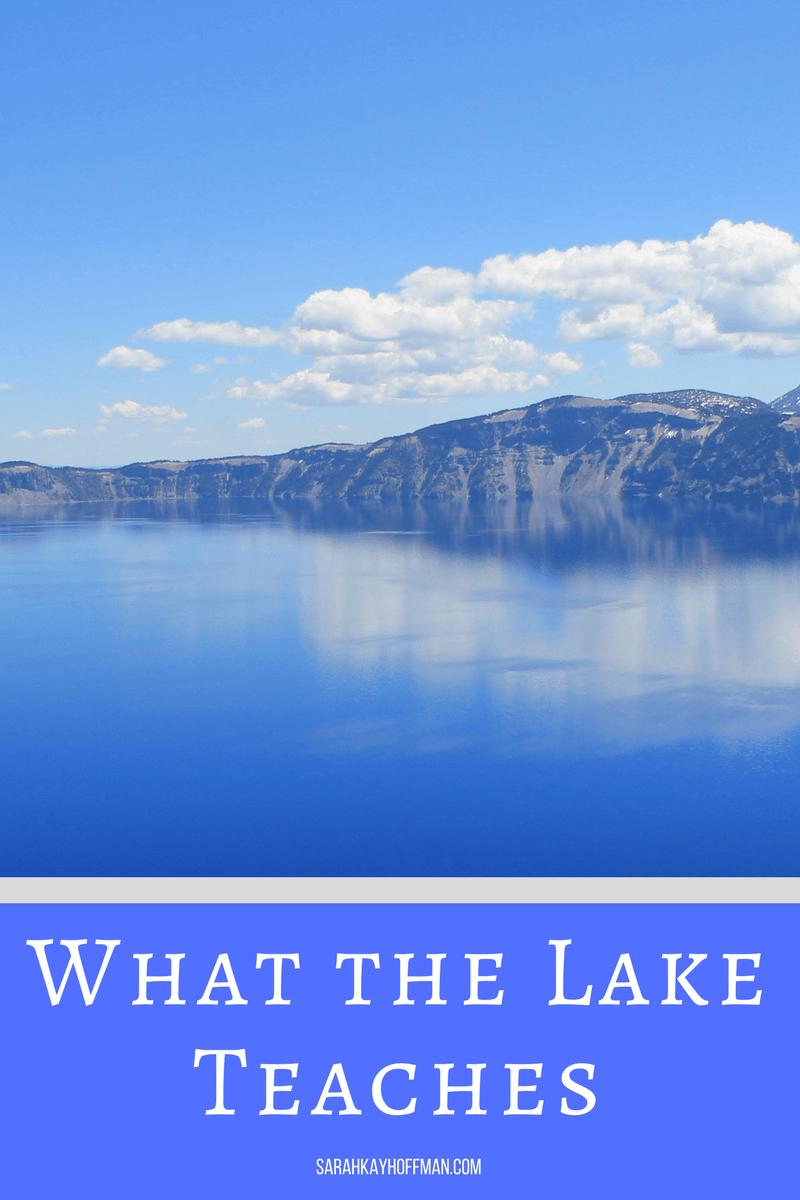 Shauna says,
Lake life has those invitations to rest and slowness woven right into the fabric of our days – rain showers that send us inside, nightfall that lays us down. But so many of us, myself chief among them, have forsaken those natural rhythms and stayed at full speed, through the night, through the storms. (p.62)
I felt like the chiefette among them, right along with Shauna.
Through every single night and all the storms, rarely have I backed off. In fact, when we first got Samarah, she didn't sleep more than a couple hours for many months. Instead of keeping with the natural rhythm of early motherhood and sleeping when she slept and taking better care of myself to counteract all the chaos that was, I dug myself into a deeper hole.
If Samarah woke up between 2-3 am (AM ladies, NOT PM), I would get up for the day. My mind told me, "She will be up and she will be demanding all day today, so if you want to get anything done, you better do it now."
I would go downstairs, brew coffee, and get to work.
Guys, 2-3 am – frequently!
This was anything but natural, and because it was so unnatural, I ended up getting extremely sick again. Shortly after, my Perioral Dermatitis reached its height and I was finally diagnosed with SIBO (and a whole host of other things).
It's funny how as I reflected on this chapter and then on the decision I made at the half year mark to do less via my blog, I was taken back to something Shauna said earlier in the chapter,
A friend of mine told me I was pulling the ripcord on my career by being so outspoken about how badly I didn't want to travel and speak anymore. Didn't I realize the people who were asking me to speak might read my blog, and then not invite me? Exactly, I said. That's the plan, I told him. I'm a writer, not a speaker, but I'll never write another book again if I can't get out of this constant cycle of output and exhaustion. (p.59)
I thought about this, too, on a much smaller level of course.
I have thought about writing, working, photographing, pro-bono-ing, all of it. The expectations from others that are there because I have always done it, because I always do it, and because everyone knows this about me – I have always stayed full speed through the night, through the storms.
But what if I didn't anymore?
What if, instead of always doing the expected, I did the unexpected?
How would that impact some else's life for me to heed what the lake the teaches?
Or maybe the question I really should be asking is, how would it affect Ryan, our children, and myself if I were to heed exactly the things the lake teaches?
Question: Did this chapter speak to you? Tell me how! Also, did you watch Shauna on Oprah? Thoughts?
Xox,
SKH
You will heal. I will help.