Let it be fall 365 days a year.
It happened again, even after I, once again, told myself it was not going to happen. I didn't decorate the house for spring or summer. There, I said it.
I was so excited for spring and summer to come along and to do all the decorating, but another year passed where I fell flat on my face.
Each year in August I can hardly stand the wait until the day I can let it be fall to pull all fall decorations out. In fact, each year that fall decorating day gets earlier and earlier. It used to be done Labor Day weekend. Last year it was in late August. This year? I'm making no promises because as I was thinking about this whole seasons and decorating post, I felt like a school girl just waiting to scream with excitement and do it now. Like as in today, or this weekend, or at the very least in a week or two. Send help.
And then each year around Thanksgiving, I'm itching to get out all the Christmas decorations. I really love Thanksgiving and I never skip over it, but the weekend following Thanksgiving Thursday, fall comes down and Christmas and holiday go up. That day of decorating is also a super lovely day. Ceci did it with me last year, and I will never forget that day or any of the days in year's past of Christmas decorating.
Putting up both fall and Christmas decorations is an event. Truly. It goes like this. We make a warm beverage of sorts – usually a massive cup of coffee, latte, or maybe even a spiked drink. Ryan gets out our bins of (whatever season it is) decorations. I lay them all out on the floor and on the counters so I remember what I have to work with. We crank the country jams up, and place all the goodies strategically throughout the house, mostly on the first floor and in the kitchen + living room areas.
It's an all-day event that usually ends with me heading to the store to grab a few new things, cleaning up, and then settling into the cozy look I love.
They are such happy days, those days of fall and Christmas decorating.
Immediately after Christmas, I take all holiday stuff down. I clean, minimize, and then tell myself a simple winter scene followed by lovely spring items, and summer to round out the year of decorating is exactly what I'll do.
But not this year, nor any other prior year has it happened.
I'm over it.
I have given in and given up on caring so much about pushing for loving the deep of winter, spring, and summer decorating like I do fall and Christmas.
Let It Be Fall
Click HERE to save this post for later.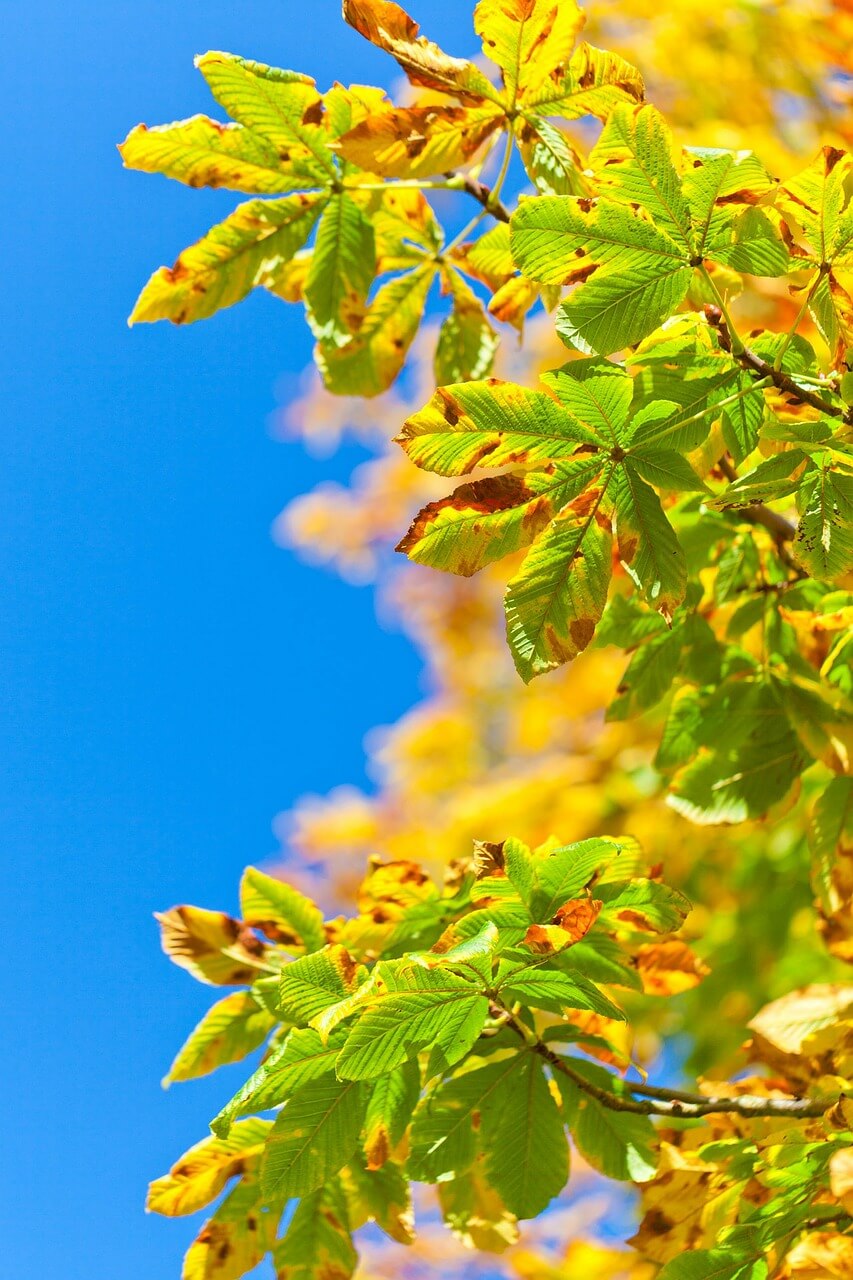 On Tuesday after work, I was out walking with the kids. Samarah had her meet 'n greet night at preschool and Ryan was traveling, so I took all the kids out for a long walk and then to Sam's school. It's still miserably hot here in the California valley, and as I was sweating, all I could think about was – let it be fall – and how I enjoy the California summer less and less each year, which turned into all these thoughts about decorating (or lack thereof).
Those thoughts turned to life. (And no, you wouldn't want to live in my mind for one day. Even the decorating thoughts turn to life.)
How many times do we push and push and push to try and love spring and summer decorating when we never have and likely never will?
For me?
I did it with yoga. I've tried a million times "because I should," but I don't.
I've done it with friends. Thought I could develop something real and meaningful, but it was not there.
I did it with relationships prior to Ryan. "Maybe if I just tried harder….." and fell flat.
I've done it with seasons of life, knowing I should feel thankful and pushing myself to feel all the feels when I just would never get there.
Straight out of college, I did it with my career. Wear the 'hose, dress the part, climb the ladders…..corporate America is where it's at. But that was not my life's purpose.
No matter how hard we try, an apple will never be a piece of chocolate cake. The elephant can never make a dollar out of fifteen cents. Spring decorating will never be fall decorating. The hot, summer days can never be Christmas.
And guess what? I have now come to realize that this is all perfectly okay.
Sometimes all we need is fifteen cents, and other times we should eat the chocolate cake because the apple can never fill the same needs.
It doesn't matter if you are a fall, winter, spring, or summer person.
What matters is that you run with exactly who and what you are, in this season of life, and forget about a mold you should never try to morph into.
And for the love…..let it be fall.
p.s. If you see a blog post soon about how I decorated my house for fall (soon – like before September 1) please don't judge. And if you feel me on this post, then you too should just let it be fall.
Xox,
SKH