Today the surprise boy has officially been Isaiah Taylor Hoffman for one year. It doesn't even seem possible.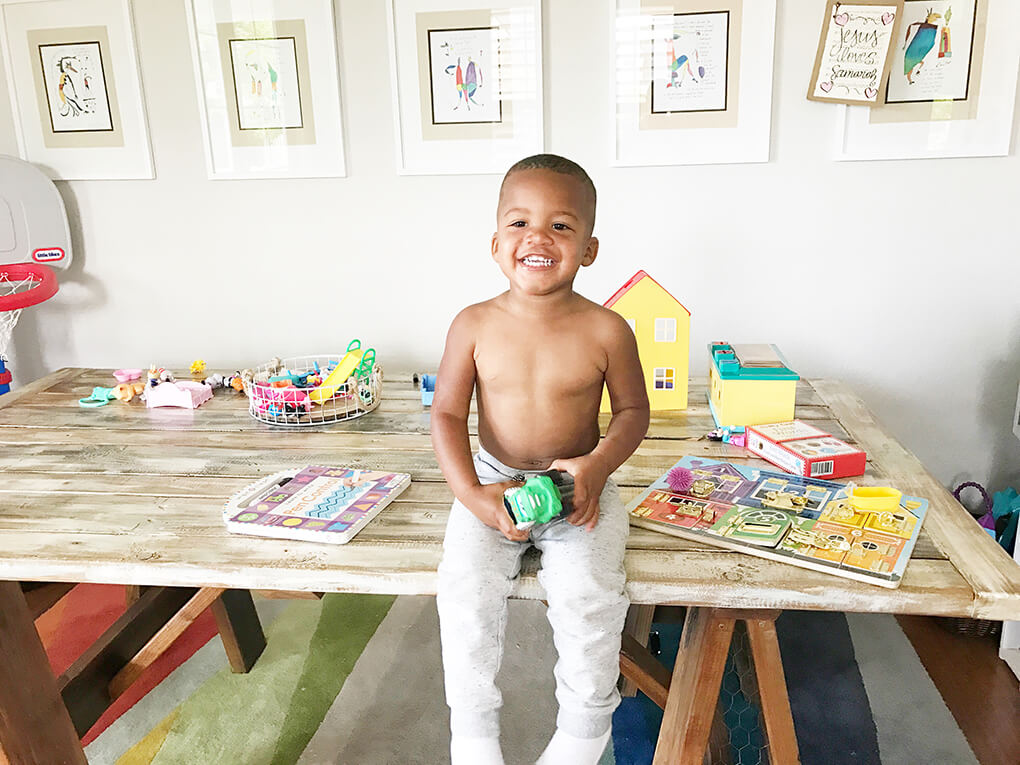 The Surprise Boy
Isaiah recently recorded a fun, little video. In it, he counted…."one, two, three, four, five, six, bubbles, eight….."
It wasn't just a mistake. Even just last night he swapped out seven for bubbles.
His swap on bubbles for seven is totally accurate of this little boy.
Who he was a year ago seems so drastically different to me than who he is today.
The surpise boy has tested every last ounce of my patience. The little boy from Losing Isaiah was nothing like our Isaiah. And maybe my deep love for that movie and that Isaiah twisted my mind, telling me that that was what our own Isaiah would be like.
But he's not.
Our Isaiah is like no other child I have ever met. Honestly. And if you know me in real life, like really know me, you know what this past year+ has been like.
I've said it many times on my blog, but God keeps on giving me signs that the surprise boy was the only Isaiah for Ryan and me.
Recently, in two vastly different places, but within one week of each other, I ran across these three words (eh – words and numbers)…..Isaiah 6:8.
The first time I saw it, I didn't look it up. I don't know why because I typically always would have, but then when I saw it again, I immediately looked it up.
Then I heard the voice of the Lord saying, "Whom shall I send? And who will go for us?"

And I said, "Here am I. Send me!"
I read somewhere the following commentary on the verse, "The spontaneity and self-abandonment of this response are characteristic of Isaiah."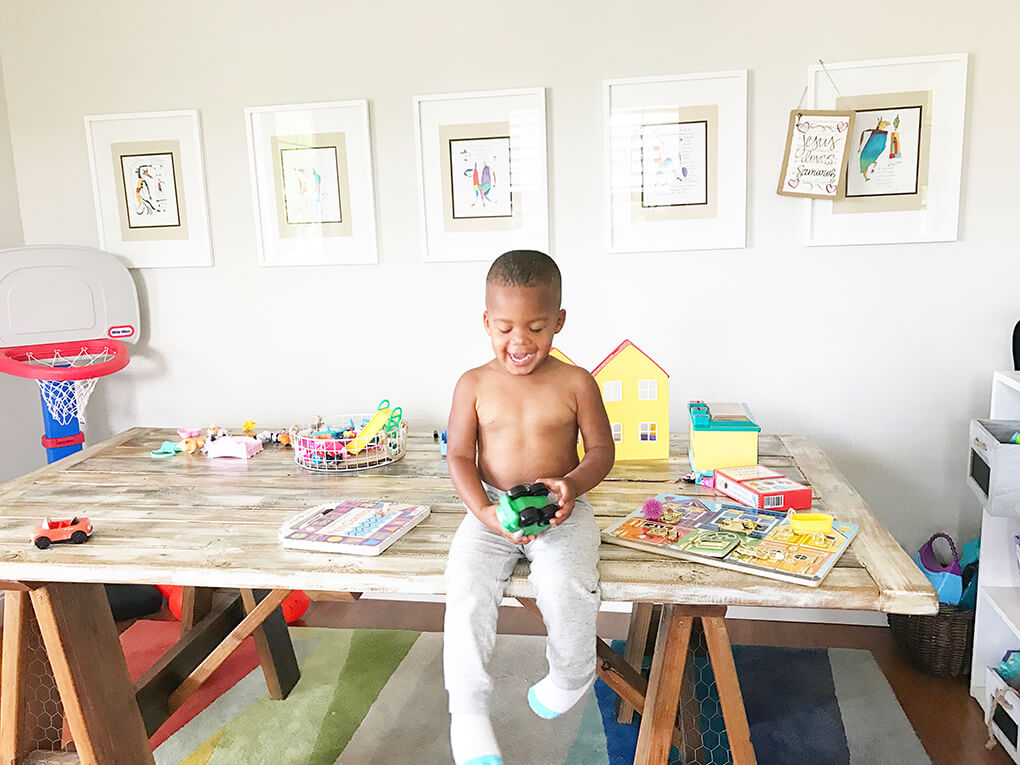 For me, in my own translation for life with Isaiah, I only hear…..Who should be Isaiah Taylor Hoffman's mama? Me. I should. And fully accepting that as God's will for Isaiah's life and our own lives is truly just another one of God's gracious gifts.
Before bed last night, I brought Isaiah upstairs. I cut out the feet to another pair of his foot jammies so that I could put them on backward so as to avoid one of his horrible morning surprises of pee all over. I slipped the pajama rama jamas on him, and then turned him towards the wall, so I could zip up the back. He placed his hands on the wall, and when I was done zipping, he turned his head over his left shoulder, smiled, and then did his ridiculous butt dance he does every night where he basically sways back and forth, one hip, then the next.
I laughed. He laughed.
Then I picked him up so he could help me shut all his windows. I laid him down in his crib and he cried, "mommy, mama, mommy."
I walked out, came downstairs, and finished this post slowly, thinking about this little surprise boy.
Some days are so hard, like really hard, and yet not for one second would I change our day in the judge's chambers just one year ago from today.
Besides, the surprise boy is a total stud. (As my BFF says, "A super, sweet, kind, huge, hunk of a smart teddy bear.")
We love you, Buddy!
Xox,
SKH
p.s. Isaiah recently recorded another surprise video that we can't wait to share. I hate to leave y'all in such suspense, but it's just not time yet to share it.
You will heal. I will help.