These are the things no one told me about motherhood.
I didn't even think of this post on my own. In fact, a dear friend who doesn't have children gave me the idea.
I first had to think…..is motherhood all that I thought it was going to be?
And the answer is no, it actually is not. I remember the days when I longed for a baby. I envisioned sweet mornings with the baby, drinking coffee and cooing. That would be followed by cute outfits for s/he and me, mother's play groups, then long naps for both s/he and I. And finally, soothing baths, rocking chairs and calm evenings with a lot of sleep for all.
I wish I were lying. I'm so not.
So no, the way motherhood actually is is nothing like that.
From where I sit today, three children in (3-years-old, almost 2-years-old, and almost 1-years-old), this is what it looks like….
The Things No One Told Me About Motherhood
Click HERE to save these for later.
It arrives in many different ways. 4 years ago, I don't think I ever considered that motherhood could come any other way but via belly bump. But biology is the least of what makes one a mother. I will forever be grateful for the life my children's biological mothers gave to them, but giving the first breath and giving forever life are two very different things. However we end up giving a forever life, makes a mama.
Not every stage is for you. I thought I was just going to love the baby stage. I'm pretty sure I loved a lot of it with Samarah, but that's only because it was so new. I don't love the baby stage. I don't pretend to. I don't ooooohhhhh and ahhhhhh over babies anymore. When people have newborns and wonder if I want to hold and cuddle them, the answer is, "Ah. Not really." (Because, this.) And guess what? That's okay. Not every stage is or needs to be for you. I'm absolutely loving the stage Samarah has reached, and I can't wait until Isaiah and Amiya hit it, too.
It's okay to not want to be with them 24/7. After praying for children for so long, I thought I needed to feel the desire to be with them 24/7. Shouldn't I be so grateful for what I had been given and show that gratefulness by catering to their every need? Over time I learned that no, no I didn't need to be with them 24/7 to show gratitude.
"Funny" means something entirely new. On Samarah's "Happy Mother's Day" sheet from preschool, she stated….."My mom is as pretty as a banana. She is as sweet as a banana. She is as smart as a dinosaur. But most of all, she is as special as playing with her!" Earlier this week she asked about the stripes on my forehead. In case you can't figure that one out…..wrinkles, OMG, yes, wrinkles. I laugh on a daily basis at things that I could never have dreamed of laughing about before becoming a mother.

There could be a "bonus" along the way. If there is one thing I hope other women would realize about motherhood through me, it's that I believe in the power of untraditional motherhood, and that we can celebrate the act of loving a child in so many ways. She's not a biological child or adopted child, and even though her time with us was far too short lived, I learned that when you open your heart to a child – even for a time being – you can act as a different kind of mother during that time period. Ceci was my bonus child, the one who taught me about being a mama to a teenager and opening my eyes to a new culture, ideas and thoughts. She will forever be my "bonus" child.

It's heartbreaking. You know the feeling when someone does you wrong or treats you poorly? Yeah, that, but no one ever told me that when the same happens to your child, it would crush you 10 x's over. Samarah can express her feelings, and when they get hurt, it's like a stab to my heart. Amiya is still immune to it all, but when I see Isaiah hurt or playing by himself in larger groups, also a stab to my heart. There is no way I could have prepared myself for this, and I know it's only going to get harder.
Mama bear. And when #6 happens? Ugh, mama bear comes out, even when you know that that is not what you should do. You feel me, mamas? There is a rage that can come out, in defense of our children, that has you standing back saying, "Who am I?" I once saw a little girl push Samarah, and I kind of wanted to push her back. Um, yeah, a 2-year-old. Seriously, who am I? I could never have dreamed in a million years of thinking that prior to becoming a mother.
The journey to motherhood can be hard, but the journey during motherhood is also hard. No other statement needs to be made for this one. I've let this one soak in hard this past year.
All mothers are not for you. Just because someone else also holds the title "Mother," doesn't mean you'll always feel a kinship with them. There is a Mother's Club, a sort of secret society that you only understand once you're a mother, but the Mother's Club is not the Mother's Club. It's a Mother's Club. You have to find the one you belong to best. I cling to some mothers, and others I distance myself from. This is something I have really honed in on this past year of motherhood.
Mother was always right. Danggit. Yes, my own mother was always right. On a daily basis, I do things and think, "that's what Nance did or said." She probably doesn't read my blog anyways, so don't tell her:) (And p.s. little Samarah, Isaiah, and Amiya – remember these words for when you're bigger – "Mother was always right.")
Dig deep. Before kids, when I got sick, I'd spend all day in bed. When I was having a flare up, I'd mope and sleep and soothe however I could. That luxury completely left when Samarah came along. I can count the number of days on one hand that I've been bedridden all day. I never knew just how strong I'd need to get once children came along.

It's gross. I remember growing up and seeing my mom eat leftover things off our plates here and there or crumbs every now and again. I could never understand how she could eat our touched, prodded and poked food. Until I did. I'm constantly coming into contact with all sorts of bodily fluids…..spit up, spit (the above image is when Isaiah spit at me last week), snot, poop, pee, you name it. Nothing really grosses me out anymore.
I'd love my husband more. Remember, these are the things no one told me about motherhood, and for me, that means a direct correlation between motherhood and Ryan. I always had a feeling that Ryan would be an amazing Father, but I never knew just how amazing he would be, and furthermore, I never knew just how much he would impact my life as a mother. Being a mother is hard, but my life as a mother has been a million times easier because of Ryan. Not only does he provide everything for our family, but he also cooks, cleans, and does laundry (you think I'm exaggerating likely, but I can promise you I'm not – in fact, I'm under-exaggerating if anything). More important than all of that combined is that he is my rock on a daily basis, and motherhood has only proven to me that I need and love him more than ever.

You might regret things in life, but you'll never regret the honor of being a mother.
It's harder than any full-time job. If you get to choose whether you want to work full-time, part-time, or be a full-time stay-at-home mom, that is an awesome choice. I have been there, done it all, and I know, without a doubt, that choosing to be with your children full-time is far harder than any full-time job. There is. no. break. with children.
It cannot be explained. There are a million books on parenting, but the truth is that motherhood cannot be explained, and there is no one way to raise your child(ren). The moral of this point is just save your money on parenting books and put it towards a nice bottle of wine or 21+ Kombucha 🙂 You'll need it.
Ain't no hugs like those hugs. I don't even really like hugs. If you know me well, you know that I'm pretty in tune with my emotions and many times far too emotional, but I'm not physically emotional. Make sense? Okay, but still…..there are no hugs like those I get from my children. I get them from Samarah and Isaiah daily, and Amiya has this new thing she does. I wake her up in the morning, and she curls up on me, laying her head on my shoulder and patting my back with her right hand. I die. Daily. Those sweet hugs from those sweet babies of ours.
These are the things that no one told me about motherhood, and nothing I have ever experienced in my life compares.
The good, the bad, the ugly. I have yet to find anything that compares to motherhood, and even on those days when I toggle between crying and crying some more, I can't think of anything more fulfilling than being Samarah, Isaiah, and Amiya's mama.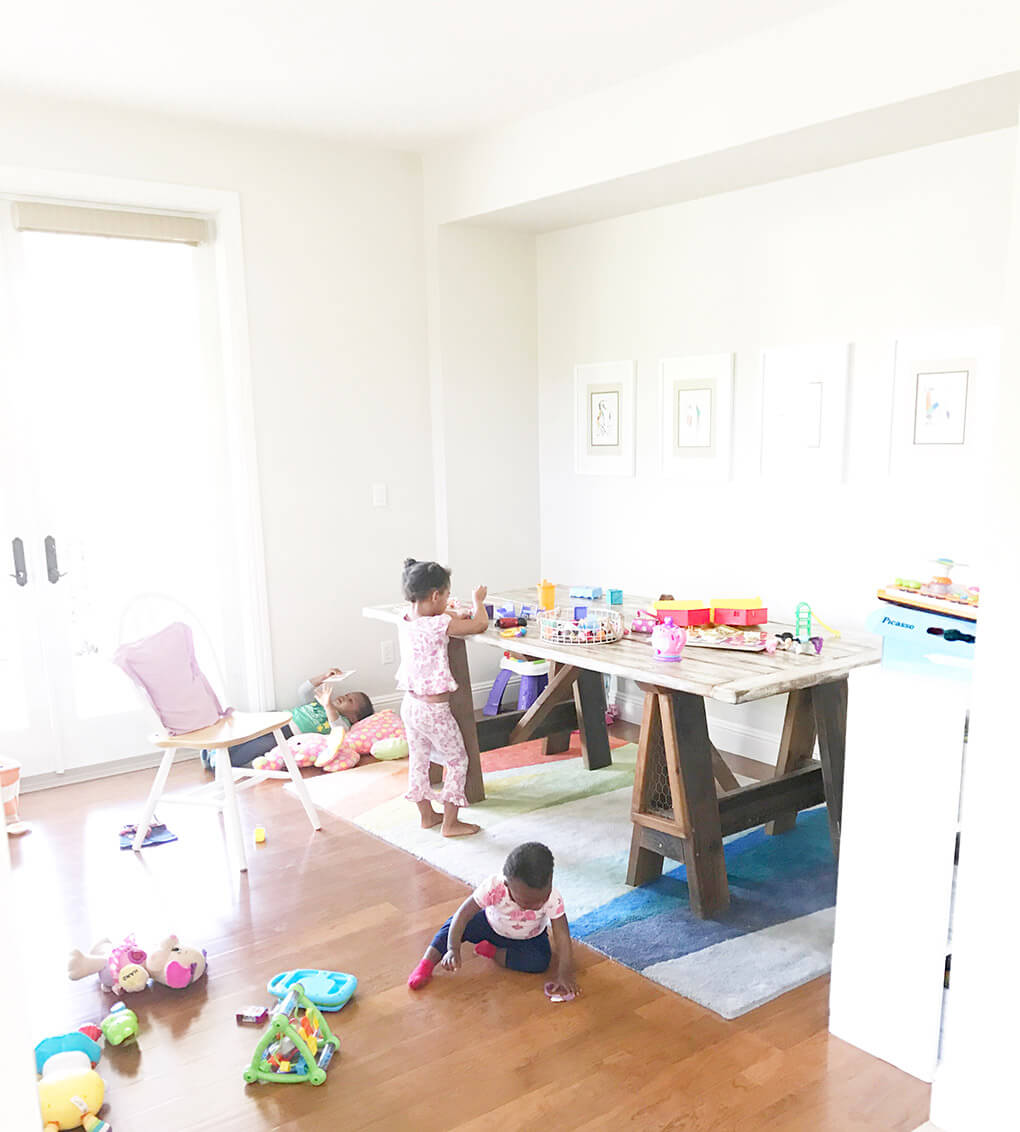 Happy Mother's Day, friends.
And p.s. Childless this Mother's Day? This post still rings true for you, my sweet friend.
Xox,
SKH
You will heal. I will help.