Yesterday I finally hit a 10K PR. And while I was running it, my emotions rose to the surface with the overwhelming feelings around the race within.
At dinner with some girlfriends on Tuesday night, one asked me, "Have you always been a runner?"
I laughed.
I have said it here before, but I need to say it again……I was never a runner. My friends joked all throughout high school that I ran like an elephant. Each season we had to do the timed mile run, my mind told me I'd do it in under 10 minutes, but my athletic abilities clocked me in around a 12-13 minute mile. I always felt so inadequate as a runner.
"So how did you get so fast," they asked me on Tuesday night?
Let's be clear. I'm not so fast, but I will no longer argue about how far I've come since then.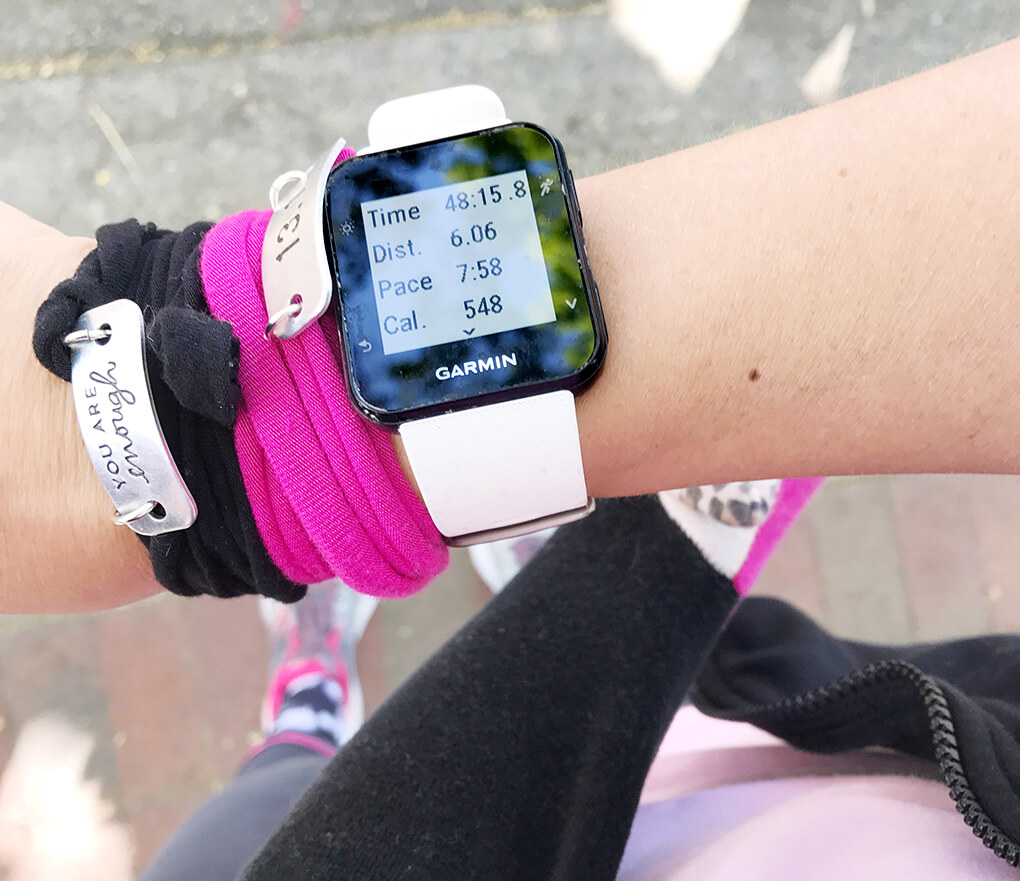 The answer is…..I'm not really sure what happened or what I did that took me from that 12-13 minute mile to today, except that I fell in love with running (I hated it in high school), and I started practicing and staying consistent.
But up until yesterday's race, I have been competing with everyone and anyone but myself. And then it happened….
The Race Within
I ran my best race yet. I paced at 7:45/mile for 10K (6.2 miles, in case you didn't know) (the watch shown in this post is off). My total time was 48:03. Out of 42 females aged 30-39, I placed 4th. Out of 189 total females, I placed 13th.
And yet, while running, there were older (and younger) men, women, and children who passed me.
There were older men and younger women pushing strollers who passed me.
On the flip side, I passed older (and younger) men, women, and children.
I passed people that "looked" far fitter than me and got passed by those who didn't.
But when I was trotting along, the things I told myself, my breathing patterns, the adrenaline rush, all of it…..had zero to do with anyone else.
It was 100% the race within.
Someone beating me or not beating me would not make me better, faster, or stronger. Only I could do that.
And when I crossed the finish line and looked at my time, I felt a joy that I have not felt in so very long. I ran a race with myself and no one else.
I felt overjoyed with a 7:45 pace knowing that I have only been consistently running again for less than 5 months (and during each of those 5 months, there are a solid 5-10 runs that I am not able to practice Tempo or any kind of hard runs).
It's so easy to compare and contrast in the world we live in today. Everything and everyone is in our faces. Highlight reels 24/7 makes it hard to feel like our own PR's are not worthy.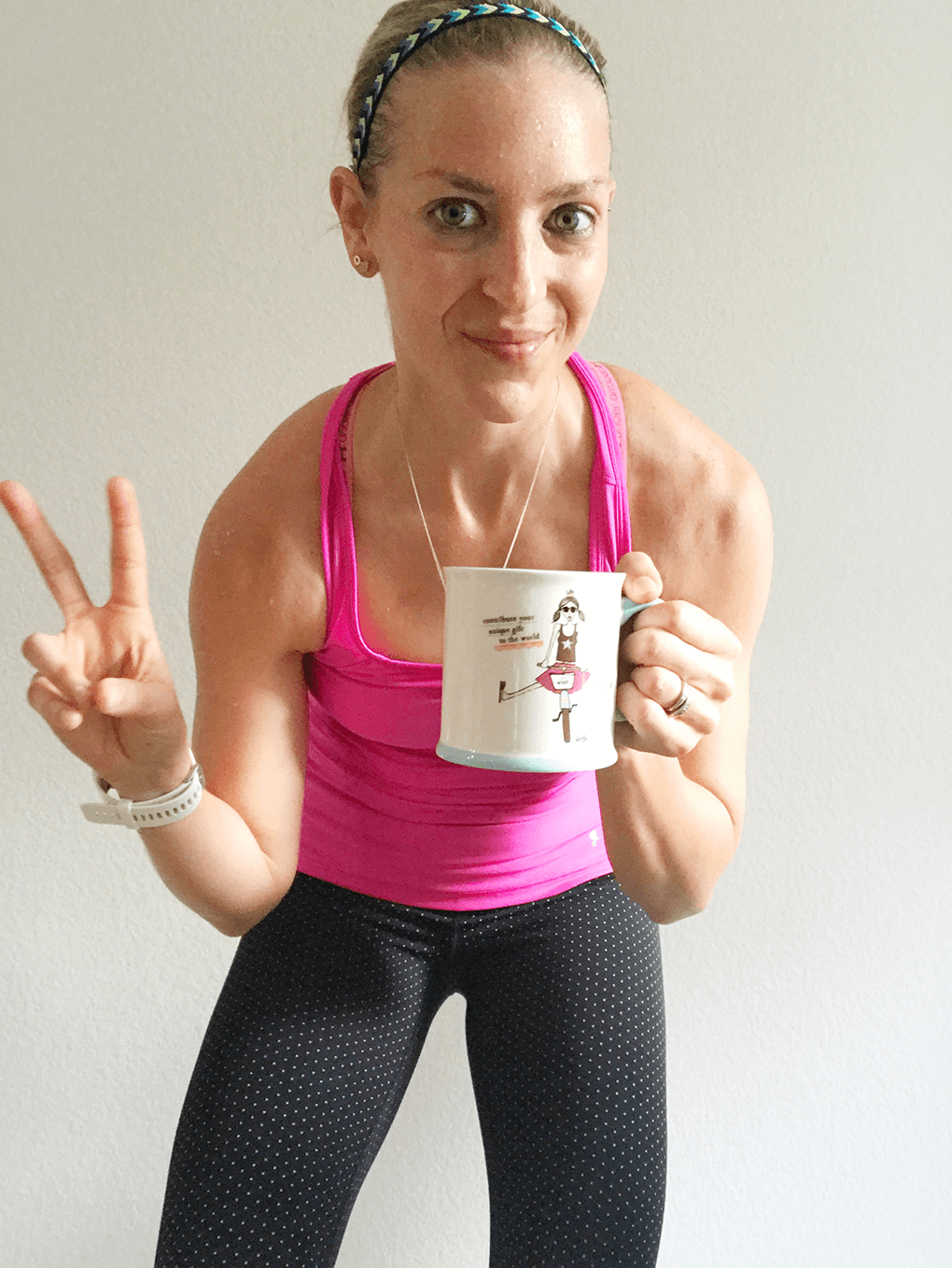 But guess what? They are.
They are because another's story is not yours. Their circumstances are not yours. Their season of life is not yours.
I learned yesterday that fighting for and challenging myself based only on the race within is far more fulfilling than looking horizontal to someone else's race.
Xox,
SKH
p.s. It wouldn't be truly successful if I didn't learn something for improving, though. I learned: KT Tape is invaluable, and I need to tape my right knee, too (I only taped my left calf yesterday), I must learn to pace better the first 1-2 miles (or I'll never make my half PR) – ugh – adrenaline, I need 2 pairs of shoes to swap in and out of for training (bought them immediately after the race yesterday), and I need to keep focusing on Tempo runs to push through even harder. And also, shorts. I need to wear shorts. I wore a tank and pants, and the pants made me waaaaay too hot. (As we're teaching Amiya to say, "BOOM!")