I love, love, love that quote from This Is Us, "Take the sourest lemon life has to offer and turn it into something resembling lemonade."
My sourest lemon has been infertility. It's not life or death. To many, it does not even qualify under "hard things." (1 in 8 couples struggle to build a family, according to the National Infertility Association. The CDC tells us that is 15% of couples in America.)
And that's okay. Truly hard and devasting things don't have to diminish another's "hard."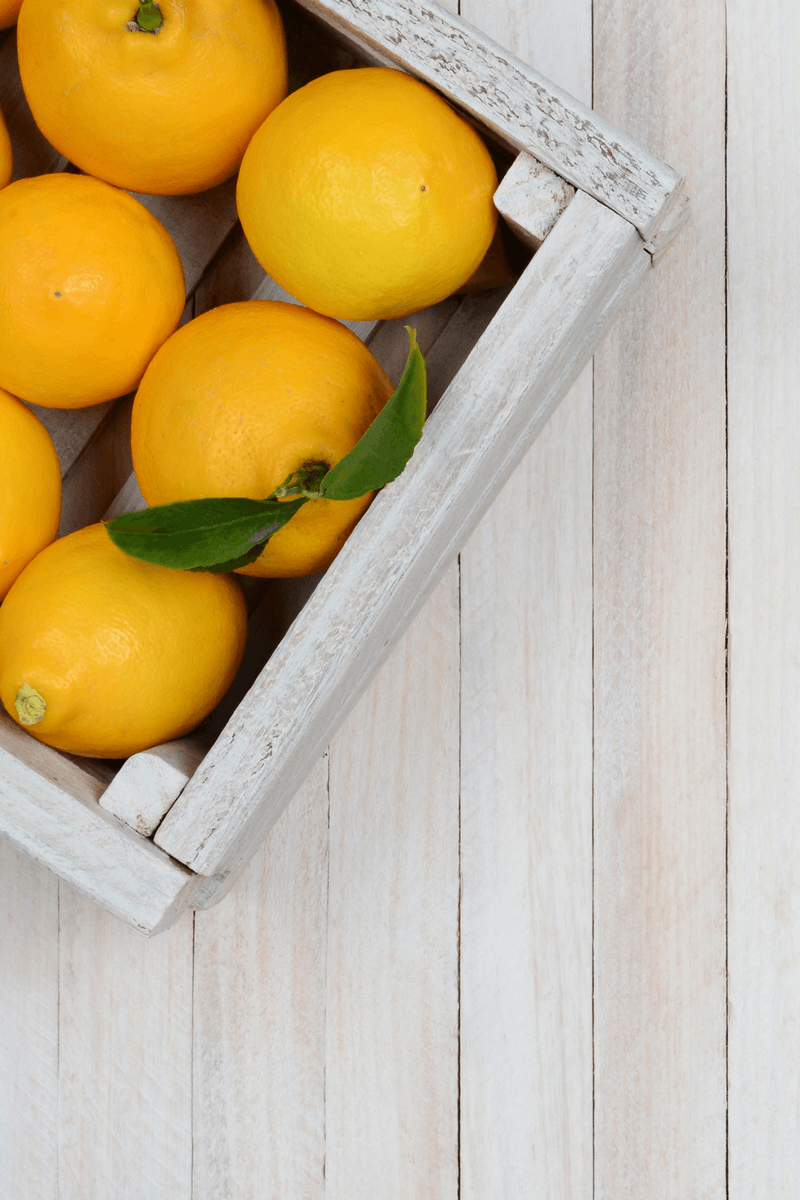 But infertility was my sourest lemon.
We spent years going through tests, trying every medical and non-medical intervention possible. I allowed my body to be poked and prodded at with nothing but hope and a positive attitude on my side. Throughout that time, I watched as friends quickly conceived, and for 12-16 days each cycle, I'd conjure up in my mind that I was "feeling all the I'm-so-pregant-this-month symptoms." "Infertile?" You feeling me yet?!
But then, like clockwork, the stick would read one pink line.
Month-after-month, year-after-year, this continued, until the culmination of our successful, yet failed IVF attempt.
That day was one of the sourest in my life. And the days to follow were as well. I felt an emptiness that I can't describe. You will only understand if you've been in that place. I hope you have not.
Sourest Lemon
Click HERE to save this post for later.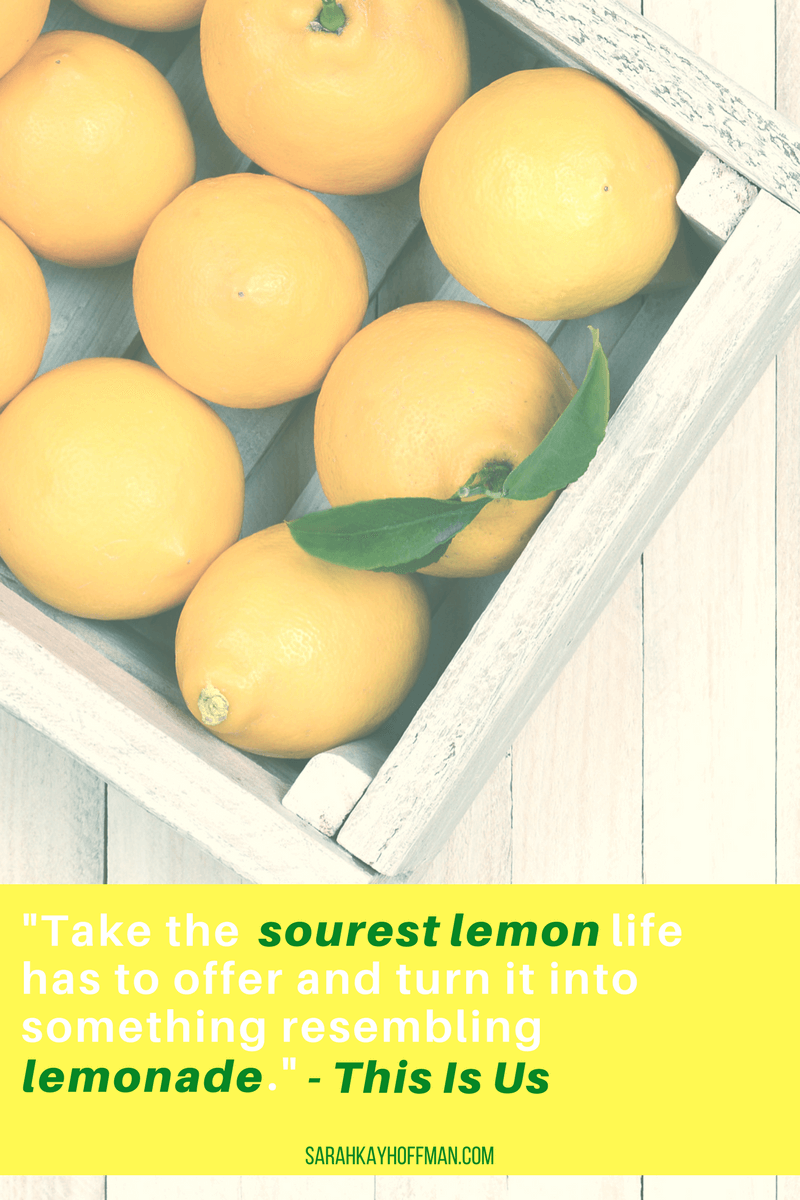 But as a tribute to National Infertility Awareness Week 2017, I am sparing you the statistics and sad stories. (If you want some of the statistics and other information like that, click HERE to grab them.) Instead, I'm going to tell you about how Ryan and I made something resembling lemonade.
After the failed IVF, we took a trip to Sedona. I believe it was a life-changing trip for both of us, individually and as a couple. We came back renewed in a sense, and ready to move forward.
We didn't stand still wondering how to make another IVF cycle work nor did we consider giving up altogether. Family is the most important thing in the world to us, and we knew we wanted it to consist of more than just he and I, Reagan and Fiona.
In just under 4 years we….
And now?
Well, we're still on a mission to take that sourest lemon and make it resemble lemonade.
We are not currently interested in adopting more babies. I know I continue saying, "Never. Ever," but you just never know. That said, we are not interested in adopting more anytime in the near future.
But we are interested in all things foster adoption, and my foster adoption advocacy is only growing stronger by the day.
Yesterday I met with someone from San Joaquin County Social Services. I have always known of her, but just never really met her (once you are in the system for awhile, you become familiar with people). We had exchanged many emails because I told her I wanted to be involved with helping foster children.
We discussed many ways, ideas, and routes that I could choose. I'll share more about this with you soon because it's my goal to spread the mission and have as many people as possible join in sharing our love!
But there is one thing that I am doing effective today that anyone and everyone who supports this blog will ultimately be contributing to as well.
Moving forward 10% of ALL BLOG PROFITS will go to the foster care children in San Joaquin County.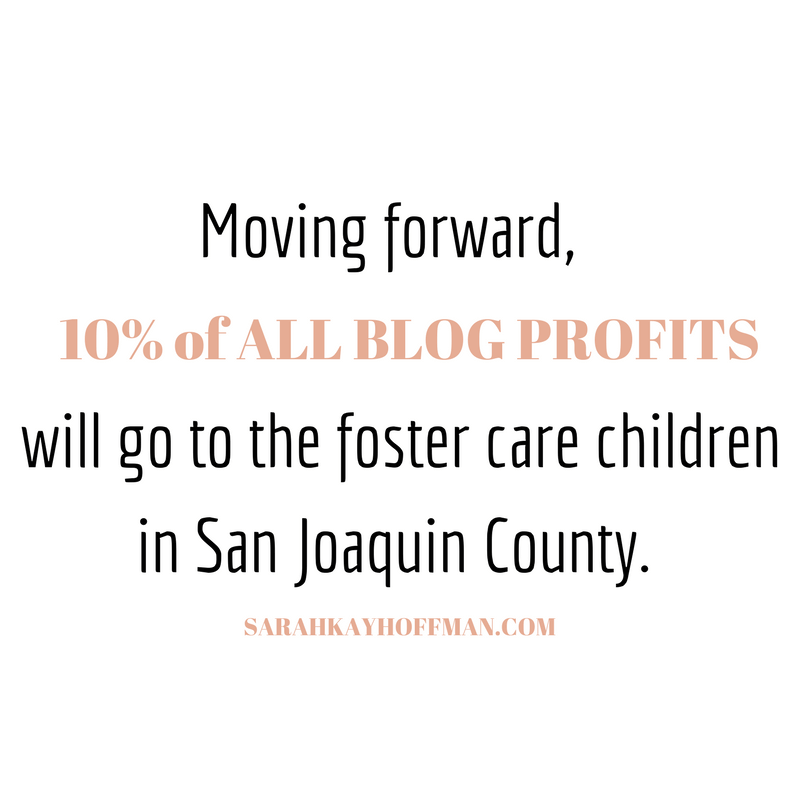 I don't keep any secrets. While I love my blog, it is also a business.
Now when you purchase an e-book, work with me via 1-on-1 health coaching, hire me to speak, sponsor a blog post, or simply just support any and all of the causes and topics to which this blog focuses on (see right-hand bar), 10% of all that will go to the foster care children in San Joaquin County.
So the answer is yes —> yes you can now simultaneously eat nut butter and give back! 🙂
And this is just us getting started, the basics.
I can't wait to share more…..
Infertility was my sourest lemon.
Today? I feel blessed by infertility and everything that has come to fruition because of it.
But honestly? None of this resembles lemonade at all. In fact, it's just better than lemonade.
Way better. Maybe more like kombucha or bone broth 🙂
Xox,
SKH
You will heal. I will help.