Stuffed was just a 5-page chapter. Short, like the chapter word, but it made complete sense.
In this chapter of Present Over Perfect, Shauna talks about being stuffed, about hitting the place in her life where she was so physically tired, missing friends, and sleeping terribly. She recalls her greatest dream of simply just being left alone.
There was a section of this chapter that I loved. It went like this (page 32),
I feel like I'm driving a car 100 miles an hour with music blaring out of open windows. I screech into a parking lot, the car in park, sprint into 7-Eleven, and race to the back of the store. I throw my head back under the Slurpee machine, and I fill my mouth with red Slurpee, tons and tons, running down my face and neck. I just keep gulping and gulping, sticky red corn syrup-y sludge, more and more, until I stand up, smeared and dripping, and race back for the car, to the next thing, jamming the car into reverse, music at mind-numbing volume.

That's how I feel. And what I want is one strawberry. In total silence. No 100 miles an hour, no music, no fake red mess all over my face and neck. I want one real strawberry. And I don't know how to get from there to here. I am stuffed.
I read those two paragraphs a couple times. They struck a chord with me. Not because I feel like that today, but because I was there, I have been her, and I know those feelings all too well.
I recently read an article that a friend shared called 16 Habits of Highly Sensitive People. You may or may not yet have gathered this about me, friends, but I am highly sensitive. I read the article and number 11 (the silence Shauna describes) is me to a "T," "That annoying sound is probably significantly more annoying to a highly sensitive person."
I also recently reflected on how far I have come during this past year. About a year ago I wrote, "Put Your Oxygen Mask on First." If you want to know the truth, when I wrote that post, during that time period (in fact up until almost very recently), I was stuffed and miserable, but yet in so many different ways than what Shauna describes.
Stuffed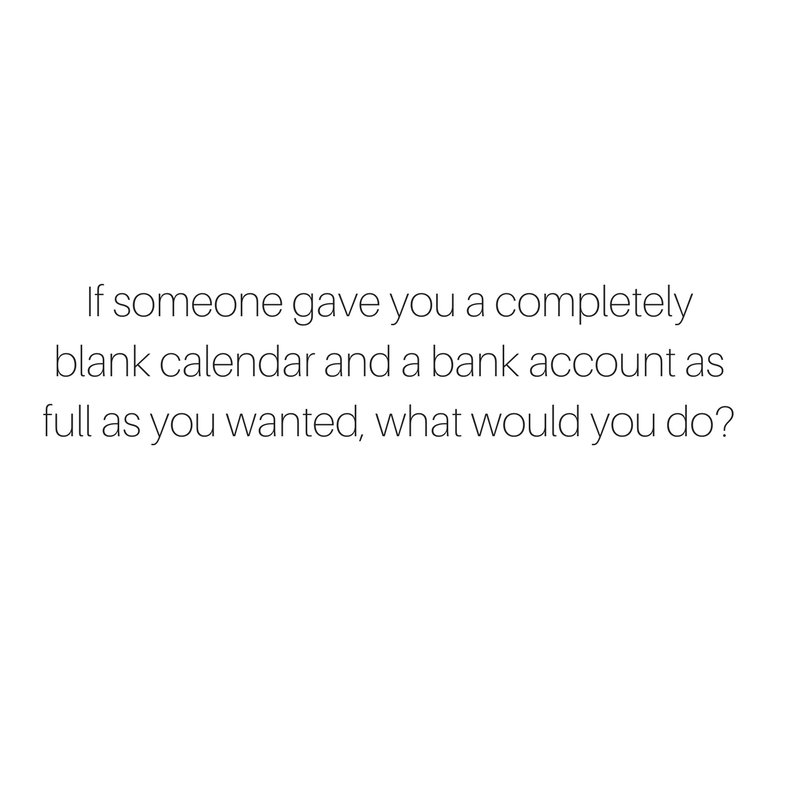 Being stuffed doesn't just have to mean (page 29) "pushing and rushing, cold pizza at midnight, flights, books, and houseguests."
A year ago I didn't fit into any of those categories, and today I don't either.
But I still felt stuffed and it all became very clear to me recently during this season of sea-change.
In the depths of it all, I realized I was drowning because I was trying to be a 24/7 at-home mom like I thought I needed to be.
For me, feeling stuffed was trying to play "perfect" mom when I already knew that while I was an amazing mom, "playing" one was all fake for me. I felt stuffed trying to cram all the right things for motherhood into my days where I wasn't really feeling them. Like, at all.
As my sea-change was happening, I answered the question Shauna asked (page 30), "If someone gave you a completely blank calendar and a bank account as full as you wanted, what would you do?"
Shauna said she would stop, rest, sleep, and do nothing.
I couldn't be further from that.
I would, instead, do it all, but with meaning. I would stop pretending to enjoy, love, or be anything I am not. I would indulge where meaning existed. By the same token, I would stop telling myself that I only have meaning where I believe the outside-in thinks I have meaning.
A year ago (up until very recently), I, too, was stuffed to the max. I know I'll find myself stuffed throughout my life, but right now, right here, at 5 am today, Sunday, April 2, 2017, I don't feel it at all.
For the first time in a year, feeling un-stuffed is totally exciting. (But don't think those "sounds" don't still get to me. They do. Every single day. They always have, and they always will.)
Get un-stuffed, friends.
Question: Do you currently feel stuffed? If someone gave you a completely blank calendar and a bank account as full as you wanted, what would you do?
Xox,
SKH
To Join
Grab the book, "Present Over Perfect" at your local bookstore or on Amazon by clicking HERE (hardcover) or HERE (paperback). Spend this week just getting the book and perusing through it.
Read the beginning of the book through Running Laps (which is what I'll write about next time).
Optional: Click HERE to let me know if you're joining!
If you have my blog in your feed, you'll never miss one of these posts.
If you follow my main Pinterest board, you'll also never miss a post because I'll always pin the latest post there.
THESE newsletters will include blog posts about the book when I send them out (typically every week or every other week).
This book will live under "Faith." All books will be tagged with, "Virtual Book Club," so you'll be able to click that tag at the bottom of the post to revisit all past books, posts, and topics.
You will heal. I will help.