Running is a metaphor for life. I believe deep down that that's what keeps me going.
Every single time I run, I learn something new about myself or about life in general.
Shortly after the I finished the Livermore Half Marathon yesterday, I posted this on Instagram,
One run can change your day, many runs can change your life.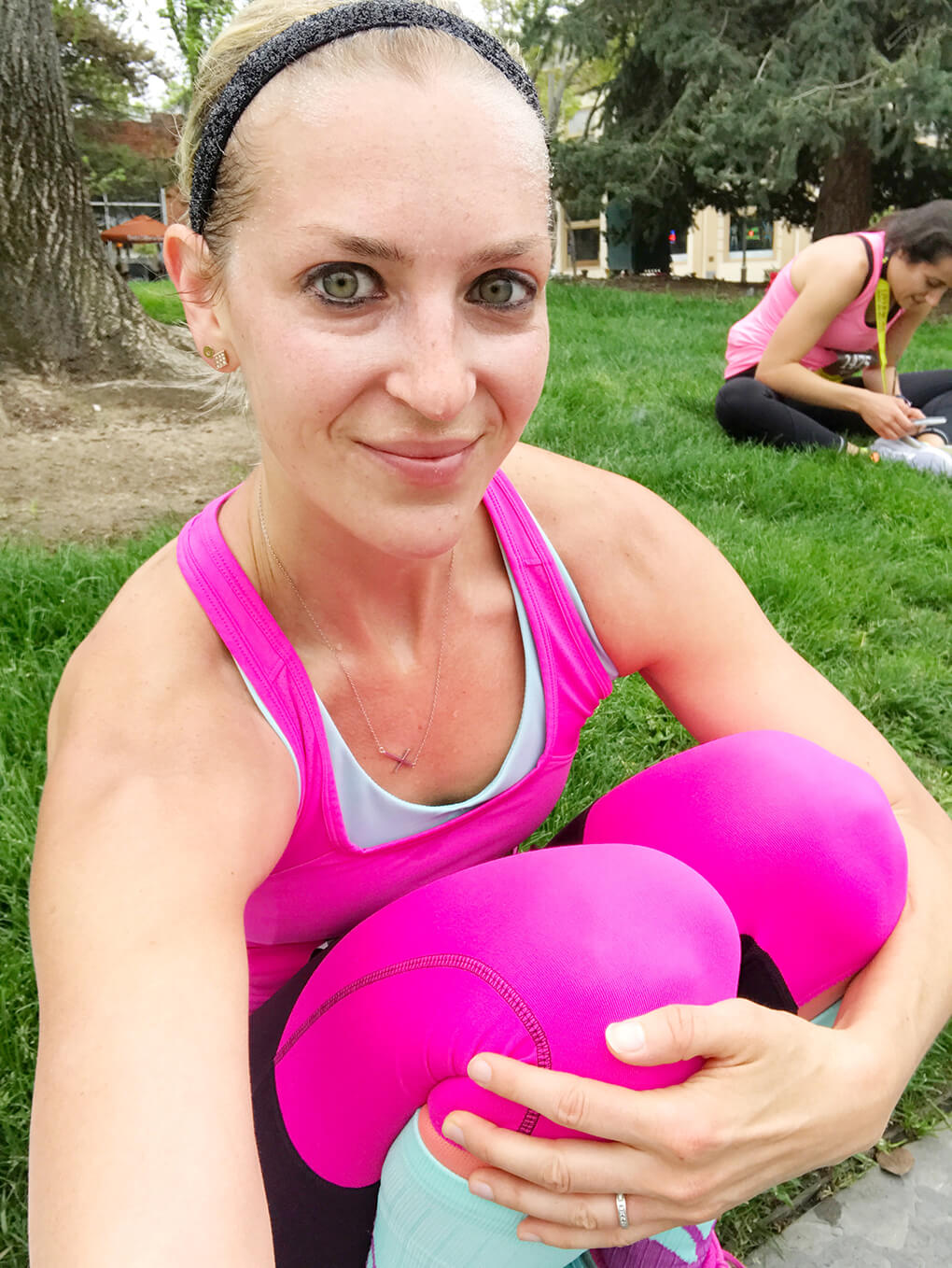 For a few weeks now, I have been battling an ankle/calf injury. I decided last week to give in and not run (or really do much of anything) for an entire week with the hopes of at least making it to the finish line. Between that and the extra help of KT Tape (p.s. I totally need some hot pink KT Tape now, too!), compressions socks that a friend borrowed me, and a wrap around my ankle, the ankle/calf held up just fine.
Livermore Race
I did get mild cramps (I've talked about how running – on certain days – induces these for me HERE) around mile 2-3. But when I slowed down and breathed for awhile, they went away and never fully developed.
Ironically, the two things I was most worried about were ultimately not what held me back from the PR that I was (and always am) shooting for. Around mile 5-6, my quads started burning badly. It started before 2 miles of awful hills (miles 7-9) and by that time (mile 9-10-ish) they just felt almost numb so somehow my body went on autopilot. But because they were so tight, sore and achy, I had to stop – FOUR times to be exact – for a super short time, so that I could "squeeze" them with my fingers to work some of it out.
Yes, yes of course it helped. But I had to stop FOUR times. My heart hurt a little as I crossed the finished line, and saw the time because it truly wasn't that far off my PR (Nike Women's in San Francisco, 2009: 1:48:30). (And for the record, I was like 26 when I did that with no children, no injuries, perfect training, and had a major Nike support system leading up to it.) If I didn't have to stop, I would have PR'd, barely, but still would have. Here were my final results from yesterday.

When you run long distance, you learn something very quickly….there is a lot of time to think. I told a friend I'd think about the impact of running on health while out there on Sunday. Honestly? It was the first race where I feel my mind didn't really want to think and overthink. Instead I wanted to just be right there with my breath, the strides, and for the moments.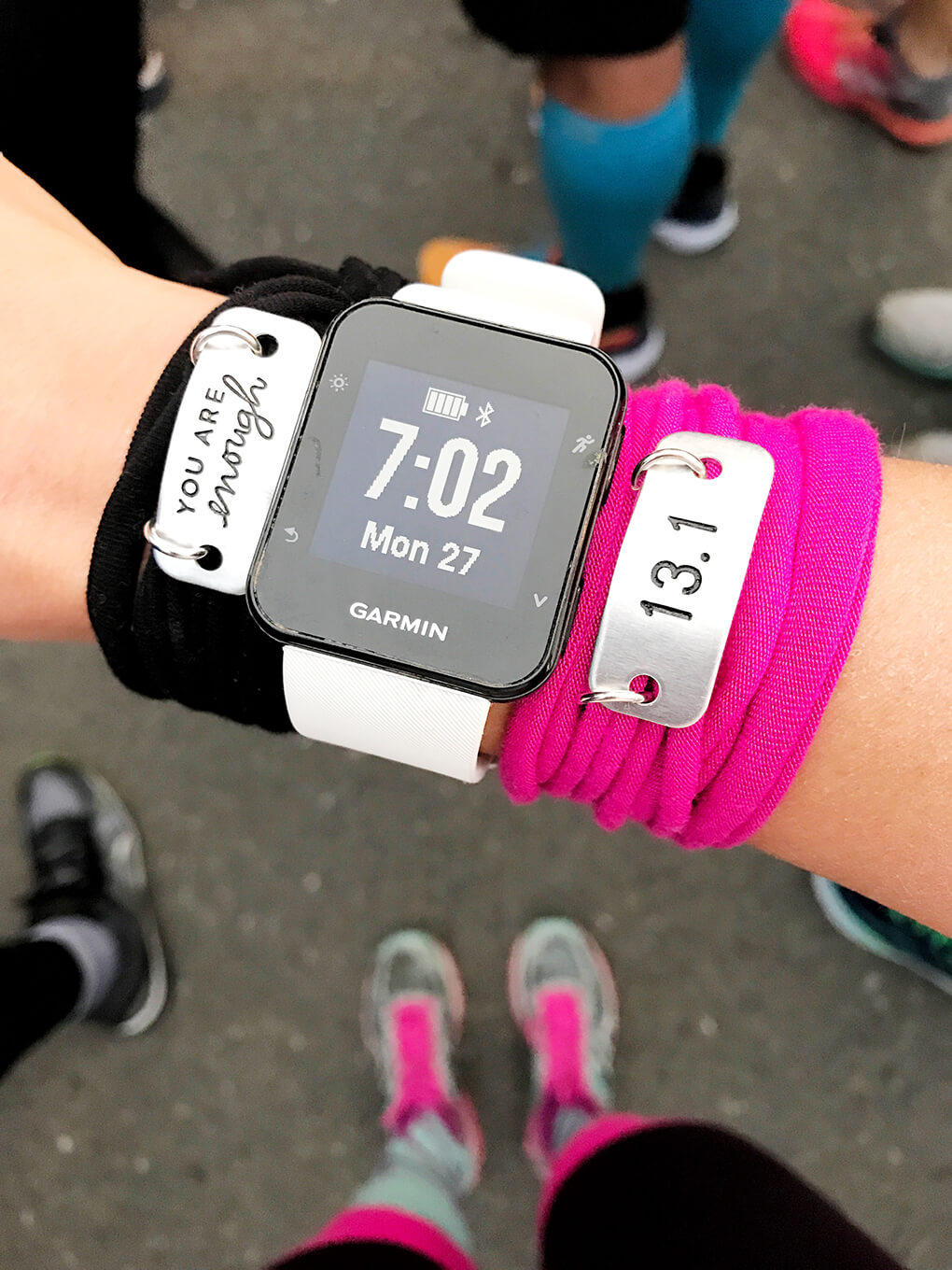 But after, I returned to my thoughts, and they all came down to the fact that running is a metaphor for life.
5 Ways Running is a Metaphor for Life
The battle is with yourself.

I love this quote, "Running is nothing more than a series of arguments between the part of your brain that wants to stop and the part that wants to keep going." (unknown) Because it's true. Do I think running is competitive? Of course! But I think the real battle is deep within. When your body hurts or you're not sure how you can crank out one more mile, the only person you compete with is yourself. I love what Kara Goucher says about the inner voice, "My inner voice has always been a struggle for me. If I don't work on it, it will be quite self-defeating." These voices and this battle show up in life daily.

Pain vs. pain.

There are two kinds of pain. One that means don't go anymore or you'll get hurt. The other means this is hard, really hard. We experience the same types of pain in life, and it's so important to know the difference and to make decisions based on the type of pain.

There will always be someone faster and slower than you.

And in life, there will always be someone smarter, more successful, taller, thinner, funnier, prettier, etc., etc. than you. But their circumstances, both in running and life, are also different. They don't share your same journey. And this then wraps back to number 1 – the battle is with yourself.

Every day is not a PR.

Do I always go into a race hoping to PR? Yes, of course. But with running, just as in life, not every day is a PR. And in fact, it should not be because if it was, all those PR days would be meaningless. If every race, and every day, was a high, that's all we'd ever know, and it would no longer be extra special.

It's about training, not the race.

I kept on seeing all these signs on the course, "You're almost there. Get to the finish line so you can be done." But in running, and in life, there isn't really ever a finish line. If I didn't view running as a journey to the next race, I'd never enjoy the running process. Setting a race goal is absolutely important, but just like in life, once we hit that goal, we don't just stop what we're doing altogether. Instead, we arrive in those moments, and then keep moving forward to the next.
Running
I don't run for the abs (because I'll **never** have them), and I don't run because it always makes me feel 100% (because it doesn't, recovery is still fairly hard for me). I don't run because I think it's the best and most optimal way to overall health, vibrancy, and wellness (because it's not – I don't care what anyone says).
On the best of and worst of days, running is there.
I run because running is a metaphor for life, and in my life, the emotions run wild when I wildly run.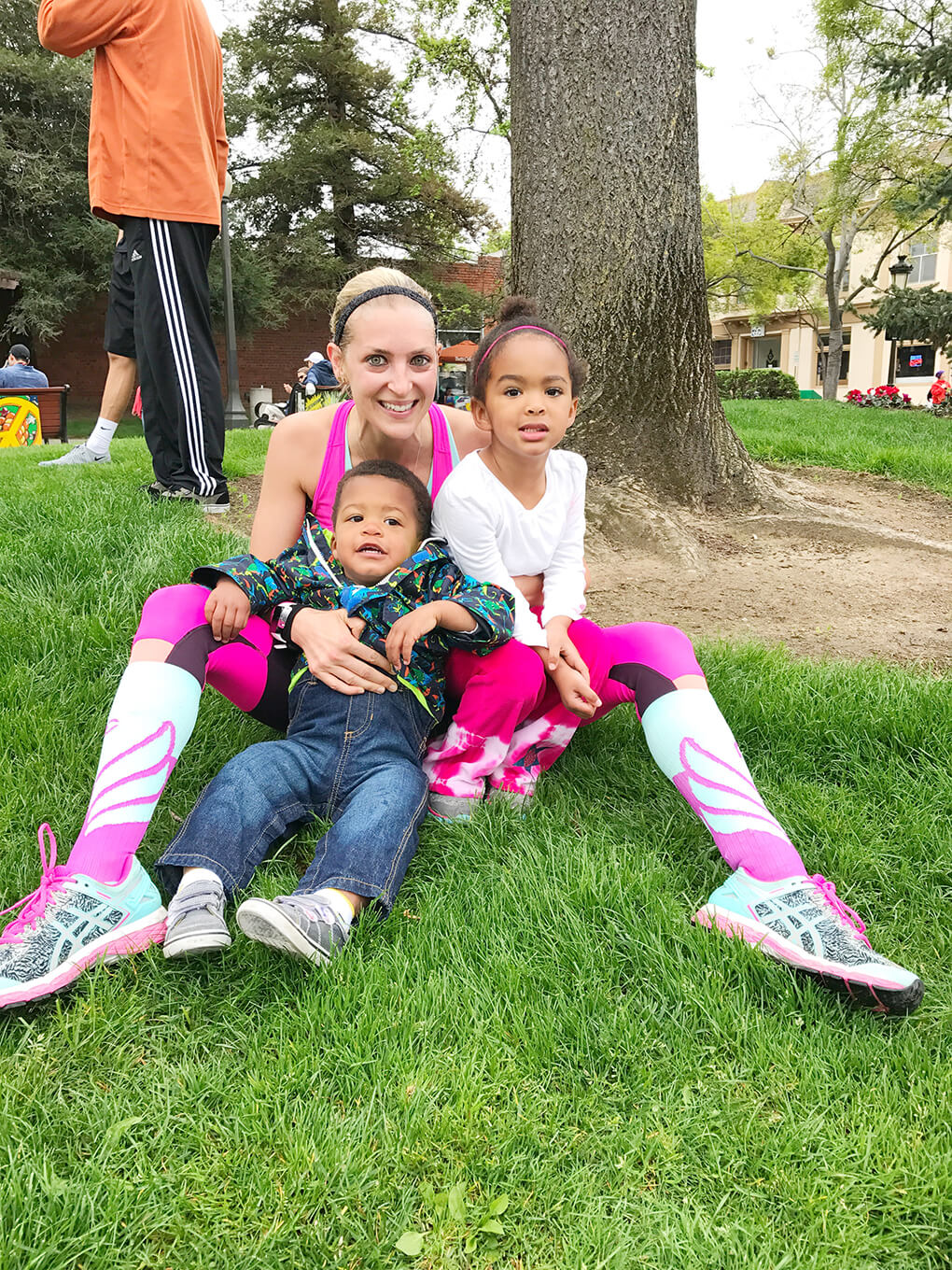 p.s. What's next? I'm spending this week getting my body back to feeling great. Today I have a massage scheduled, and then I'll be doing weight training, biking, and walking the rest of the week.
I'll spend the week building my next training schedule for the next race, The San Francisco Half Marathon. However, I know for sure that I don't want to do a full marathon any longer. I really love the half marathon distance, and I believe that with the appropriate shoes, analysis of my stride, appropriate rest and recovery, and training schedule, I will PR and then PR again, and again:)
p.s.s If you're still healing your gut, tread lightly on workouts like long-distance running.
Xox,
SKH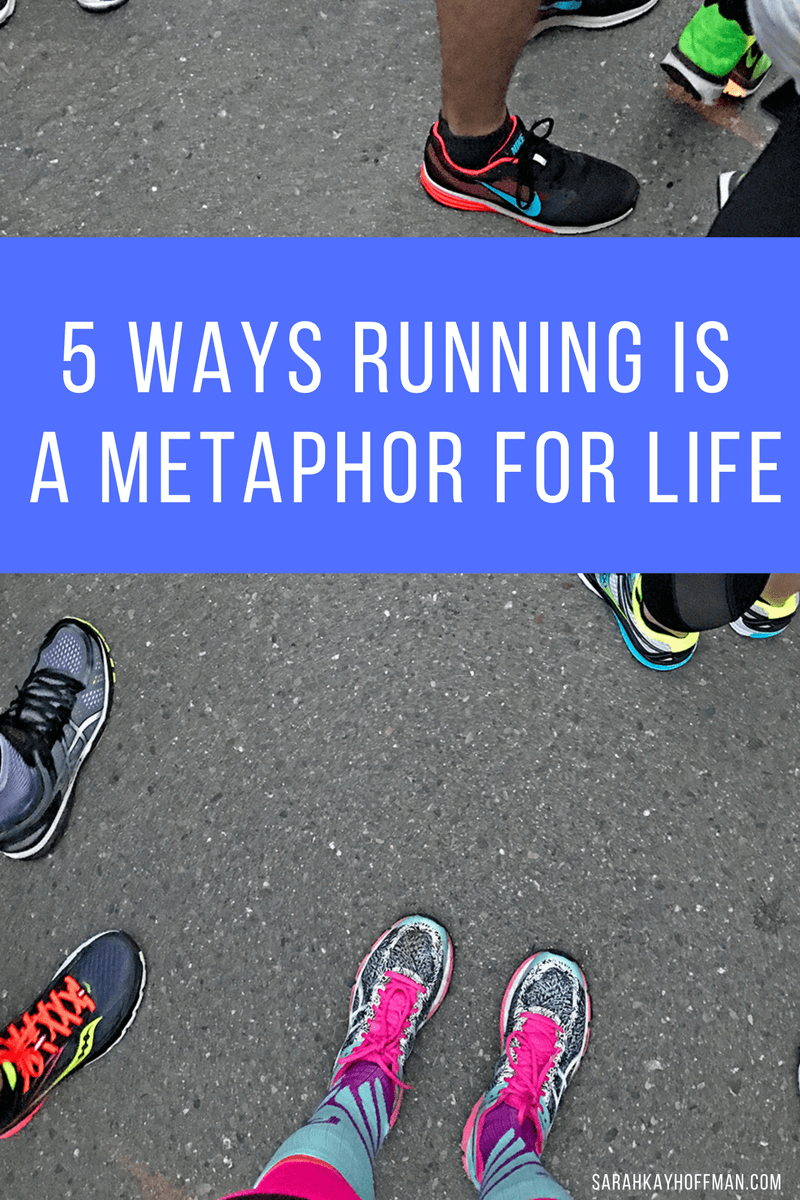 You will heal. I will help.