On Sunday I finished week 4 Bigness Project, the 14-week hybrid strength training journey I'm on.
Click HERE for the recap of Week 1 Bigness Project.
Click HERE for the recap of Week 2 Bigness Project.
Click HERE for the recap of Week 3 Bigness Project.
During week 4, many of the exercises get an added set. The notch is turned up during weeks 4-5, but I had to listen to my body.
After last week and the awful quad burning I got during my runs, I reached out to a super strong runner I know from way back in the day when I worked at a health and fitness club. She gave me three main tips, all of which I implemented immediately. They were as follows:
Don't overdue the strength training leg days so they are so burned out you can't run.
Run at least 1-2 slow miles almost every single day, just to keep them going.
Slow down the long run.
Results? A much better week for the old quads! I never felt that deep burning sensation, and yet, quite honestly, not too much changed.
I kept the arms and shoulders + chest and back according to Bigness Project plan. On the leg days (both quad and hamstring dominant), I reduced the amount of sets from 5 to 2-3, depending on how much it would work the parts of my legs that were overworked (i.e. squats).
Most days I ran, but slowly. In fact, I made note that on those days I was even singing to myself. Running and singing…..ah, bliss.
And last week's long run was significantly slower than the prior week. I ran 11 miles, pacing at 8:33/mile.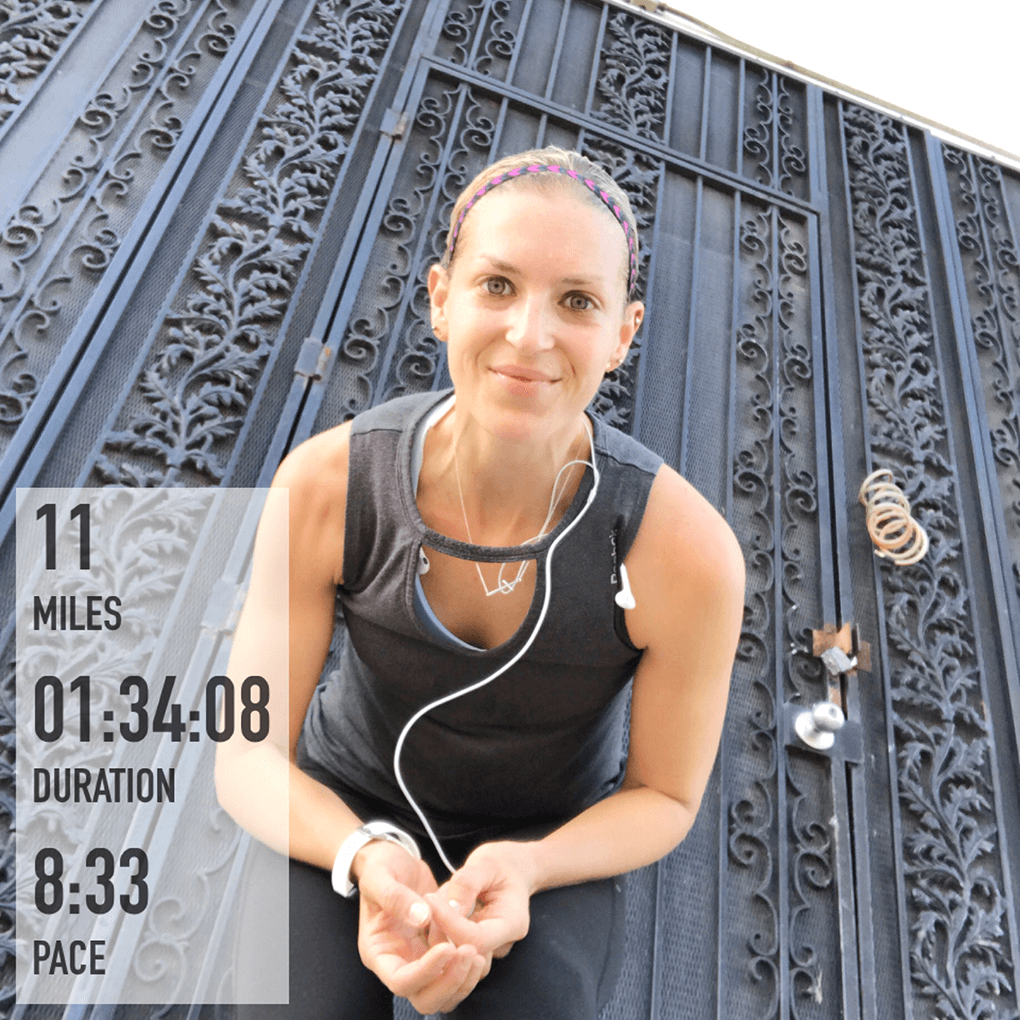 Finally, I actually started foam rolling. From my How to Build the Best Home Gym blog post, I quick ordered the PROCIRCLE Foam Roller, and it's just lovely. We keep it in our room, so throughout the day and at night before bed, I'll roll a little. The grooves in it really help dig into the quads (and my lower back). I highly recommend it!

Week 4 Bigness Project
Click HERE to join along the journey via Instagram (+ I put a ton of food + my workouts on Instagram Stories, too!)
Monday: Off!

Tuesday: Leg Day, Quad Dominant, followed by 2 easy miles paced at 8:59/mile.
Wednesday: Tempo Run. A total of 5 miles with the middle 3 around 8:49/mile.
Thursday: Leg Day, Hamstring Dominant, followed by 1.5 miles slow and 6 x 400 sprints.
Friday: Arms and Shoulders.
Saturday: Long Run (11 miles at 8:33/mile pace).
Sunday: Chest and Back, followed by 2 stroller miles (with my main man Zay) paced at 8:42/mile. I actually had planned to do like 3-4 miles, but the BOB wheel was about to fall off. Such a pain, even though Isaiah thought it was funny!
I am trying yet another new thing this week to see if it will help my training even more. I'll report back next week!
I feel like I continue to see such positive changes, both mentally and physically, and after talking to a friend this past weekend, realized that I really don't want to be a year-round marathon training bug. I just don't think I have it in me to be a marathoner, and that's okay because this is my journey.
I do, however, kind of feel like I want to be a year-round half-marathon training bug. Doing so still allows me to do things like the Bigness Project, and gives me a sane(r) schedule. Plus, I really love the 10-mile mark!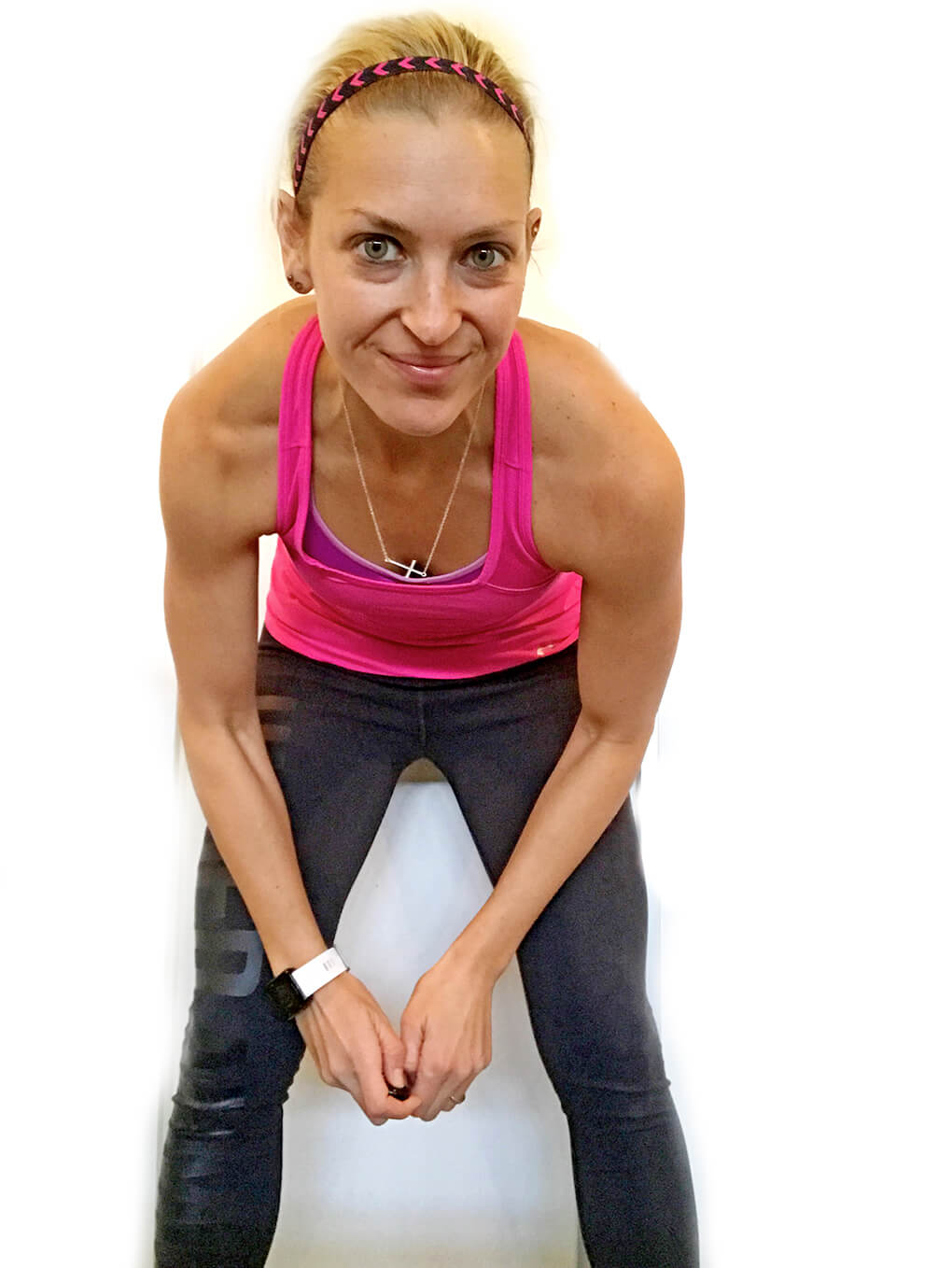 Tell me: Do you prefer half or full marathon training? And why?!
Xox,
SKH
You will heal. I will help.