What is a daily devotional? I have been honing in on not only what they are, but also how to incorporate them into my life, and today I want to share more with you.
When I redid my website, I added a category called Devotions, but up until today, there have been no posts there. This was intentional for two reasons:
To remind myself of its importance, and that I need to find myself in daily devotions.
As a place to "start," so that you could follow along from the beginning if desired.
Faith has been a huge part of my journey. I make no justifications . I was re-baptized in April 2015, because of faith, not religion. In a post a few months after that (Without Sounding to Pious), I wrote,
I stand for and beside The Bible. I stand for and beside my faith. I stand for and beside Jesus Christ because He changed my life and because I believe with all my heart that He is the only way.
But here's the truth….even though I stand for all of that, and love the Lord, I am not a good student on a daily basis. I do not spend time with Jesus, in The Bible, reading the things he taught and soaking up the life he desires us all to live.
I desperately want to.
In I am Busy, I stated,
I don't deny in any way, shape, or form that if I say, "I'm too busy to…." I mean anything but what it is, which is that "I am too busy to do that with you, for you, or because of you because it's not a priority to me."
I feel a pit in my stomach with the idea that I wrote that on a day when I spent zero time on a daily devotion or in The Bible.
In other words, I said, "I am too busy for God, and for my faith in Him."
This doesn't make me a bad person. There is nothing I can do to make me "better" for Him.
It just means that I need to shift to a place where a daily devotional is a priority because I desire to know Him better.
So I'm starting here, with the daily devotional.
What is a Daily Devotional?
Click HERE to save this post for later.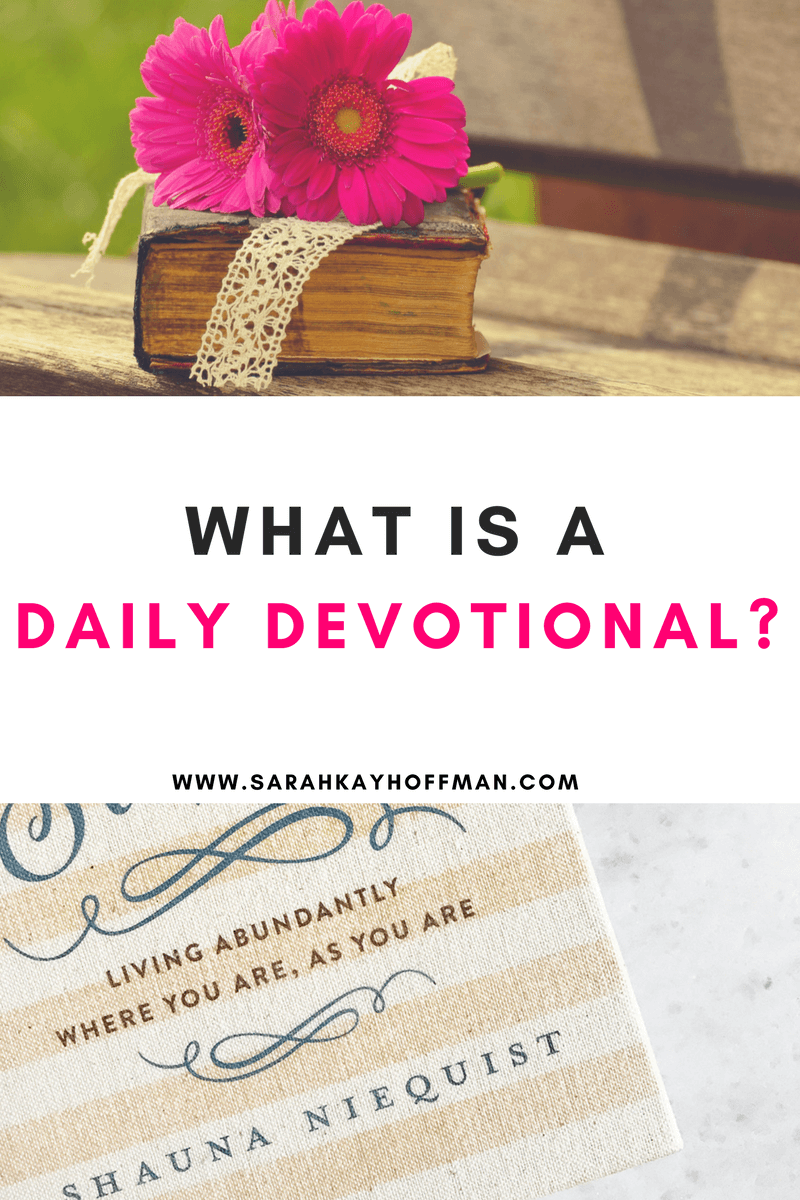 According to the Wikipedia, a Daily Devotional is defined as:
Publications which provide a specific spiritual reading for each calendar day. They tend to be associated with a daily time of prayer and meditation. Daily devotionals have a long tradition in religious communities, with the earliest known Christian example being the Gælic Feliré written in Ireland in the Ninth Century.
The daily devotional can be broken down/performed in many different ways.
Here are 5 ways/methods/ideas to check out
My Daily Devotional Method
So how will I do my daily devotional?
I'm starting with Shauna Niequist's Savor. And yes, the same Shauna who wrote Present Over Perfect that we are currently reading via my virtual book club. I met this really wonderful woman named Suzy at the Mayacamas Ranch Retreat, and we have stayed in touch. She grabbed Present Over Perfect upon my recommendation, and when she loved it so much to thank me, she sent Savor.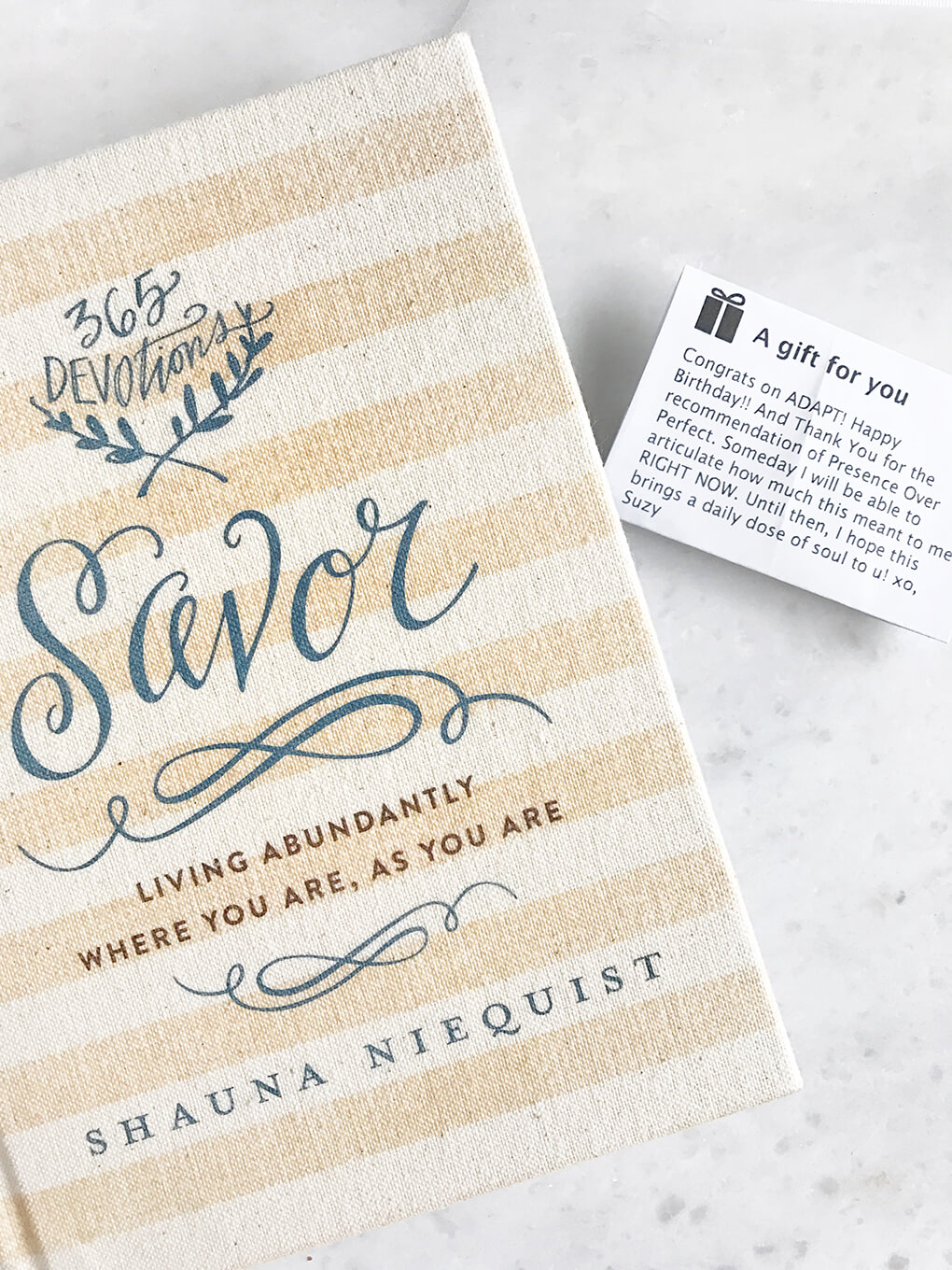 It is a devotional for 365 days, but why it will work for me is because there is just one page for each day of the year, and each page includes one bible verse along with a short message and then a question at the end to ponder.
It's the right method for me in this season of life, and I'm guessing for many of you as well!
Devotions I do that speak on a very personal level, I'll share. When I write on it, they will be tagged and placed under Devotions.
Do you do a daily devotional? Have you read Savor?
Xox,
SKH
You will heal. I will help.