Approximately 8.25 years ago, my auntie (+Godmother) Lan came to California to visit (okay, it was only a year ago) and during her visit she taught me how to make a few new things, including this Lemongrass Curry Chicken.
I've written about Lan before, many times actually, and if you know me in real life and/or are from the homeskillet Waseca, Minnesota, then you might have been fortunate enough to eat one of her amazing egg rolls or slurped down her authentic Vietnamese Pho (which I also have the recipe for, just haven't released it yet – I know, I know, get on that one)!
This recipe for Lemongrass Curry Chicken was the very last one we did together because she wanted to make up a bunch, then freeze all extra lemongrass so that Ryan, Samarah, and I would have dinner done for the following night after they had packed their things to head back to Minnesota.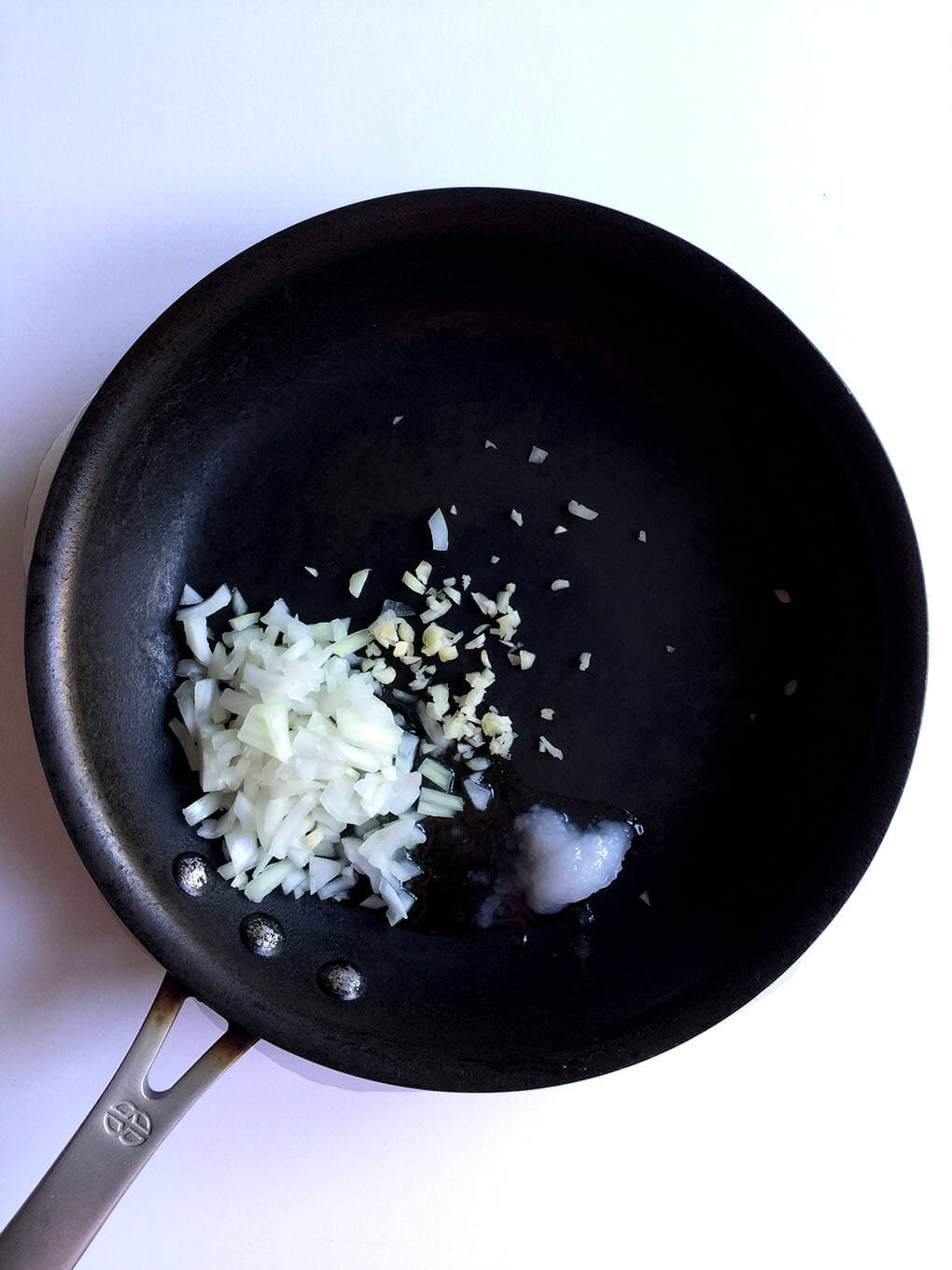 Lemongrass Secret
Of all the reasons I enjoyed (and still do enjoy) this recipe, nothing made me happier than when she taught me the art of cutting Lemongrass to extract the full flavor. 
A couple years prior, I had made a Lemongrass soup. I never shared the recipe because it fell flat, super flat. In fact, I used an entire stalk of Lemongrass, and yet the soup tasted nothing like Lemongrass. I couldn't figure out why until I watched Lan prepare this dish. 
The secret to Lemongrass is that you take the Lemongrass stalk's outer shell off, and then you slice and dice, dice and slice that Lemongrass until it is so finely chopped up that you can't possibly chop it anymore.
And that's it! 
Guys, it changed my relationship with Lemongrass, which rocks because it's super good for the digestive system, among many other things.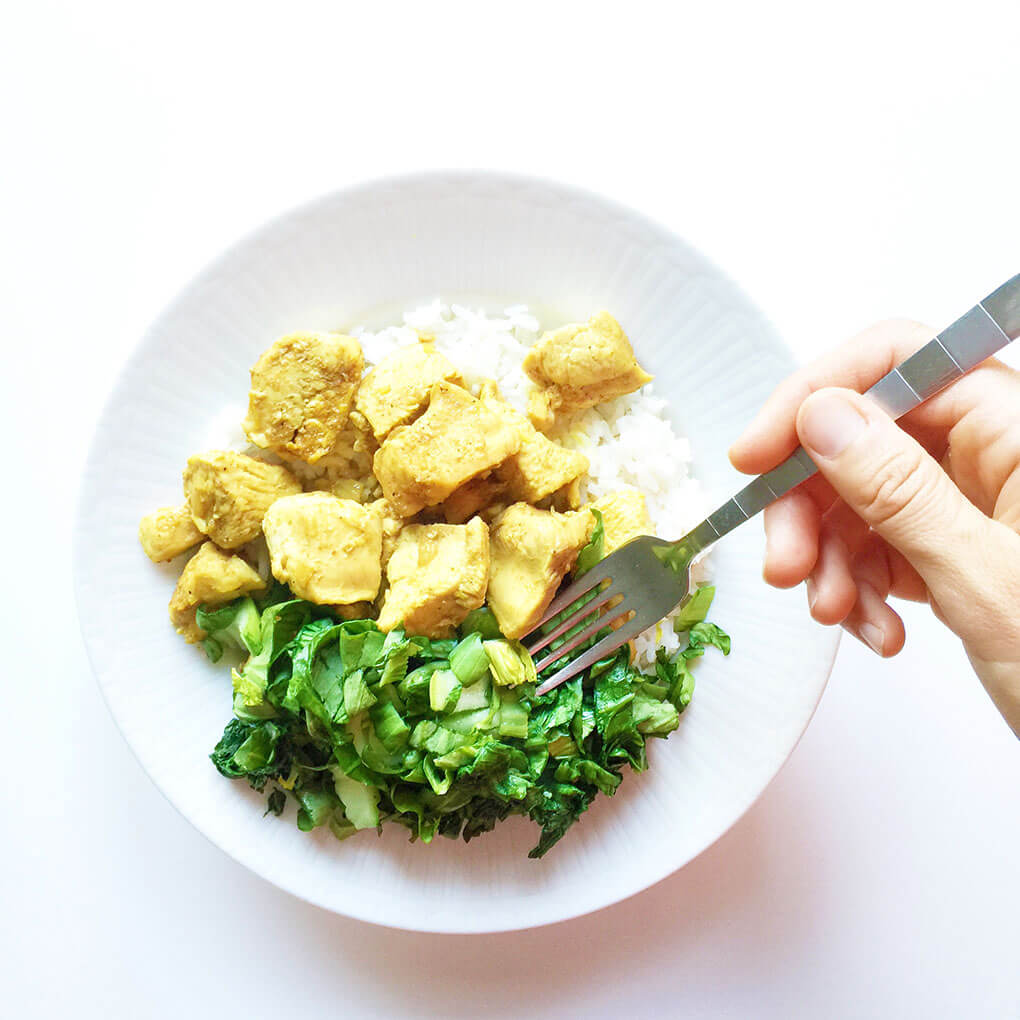 There is only one "problem" with this recipe and that is the fact that, while I have all the ingredients and can show you the process plus technique via the video below, I do not have exact amounts for each of the 5 ingredients used. 
The recipe below is a guestimation, but what I have learned from Lan, my own experiences, and other professional cooks is that recipes are subjective. In baking, rarely can you get by with a ton of modifications (especially in Paleo baking), but in cooking, you almost always can. And you should, because our taste preferences are all so different.
Are you ready for this recipe? Me, too!
Lemongrass Curry Chicken
Click HERE to save this recipe for later.
You need just 5 basic ingredients to complete this recipe:
1 stalk of Lemongrass
red onion
coconut oil (grab my favorite organic coconut oil HERE)
organic chicken (can do boneless, skinless or thighs with the skin, cubed)
curry powder (my aunt gets special curry powder from the local Asian store, and you can as well, otherwise, THIS is a great brand and blend)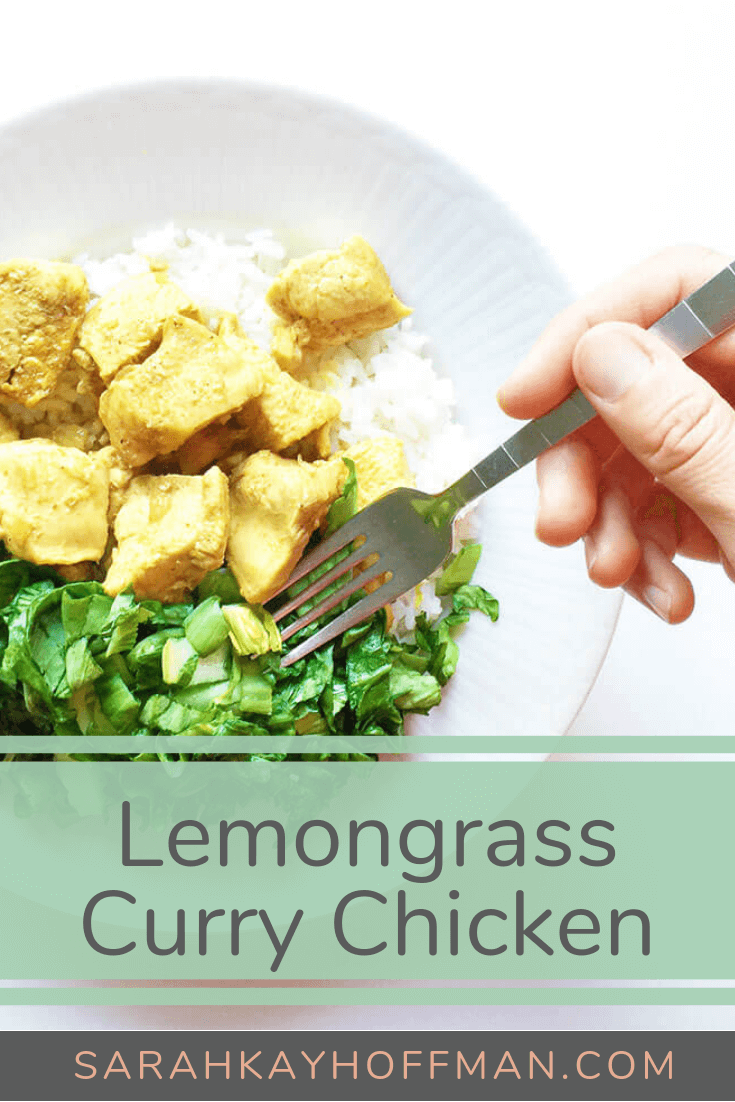 Lemongrass Curry Chicken
Author:
Sarah Kay Hoffman
Prep time:
Cook time:
Total time:
A 5-ingredient recipe for Lemongrass Curry Chicken. Gluten free, grain free, soy free, dairy free, Whole 30, and Paleo.
Ingredients
Lemongrass, 1 stalk, as desired
red onion, as desired
2 Tbsp coconut oil
1-1.5 pounds organic chicken, boneless, skinless and/or thighs with skin, cubed
curry powder, to taste
Instructions
Remove the Lemongrass outer shell. Chop Lemongrass until it's finely sliced into tiny slivers, and set aside.
Chop a red onion into thin slices, and set aside the amount you'll want to use. We likely used about ¼ cup.
Cube your chicken.
Place about 2 tbsp. organic coconut oil over medium heat in a large stir fry pan on the stove.
Add the onion, and cook it until it's browned.
Next, add the Lemongrass, mix into the onion and saute briefly.
Finally, add the chicken and then the curry powder.
Continue cooking entire mixture until chicken is fully cooked through.
Taste along the way to adjust to personal preference, adding a pinch of salt if needed.
Serve as is or with rice, quinoa, etc.
Notes
You will not use the full stalk of Lemongrass. With the leftovers, simply place them in the fridge (if you will use within a day or two) or in the freezer to save for a later date.
Enjoy!
Xox,
SKH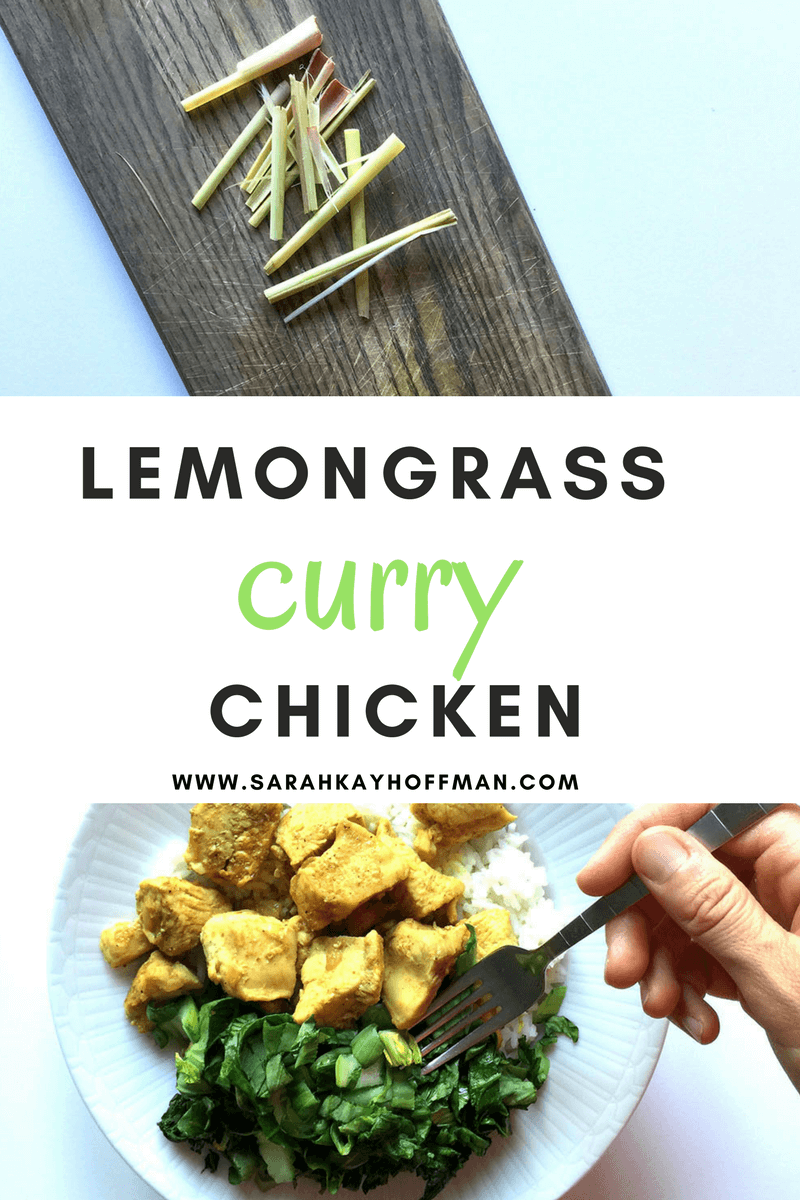 You will heal. I will help.