Yesterday was the San Francisco Hot Chocolate 15K. It was my first race of 2017, first race "back," and well, sort of a 15K, but not even close.
I recently shared all my big running goals for 2017.
What I didn't share is that I have been fairly sick since November 10, so heading into all these lofty goals has been super scary for me to imagine getting through much less with a halfway desirable pace.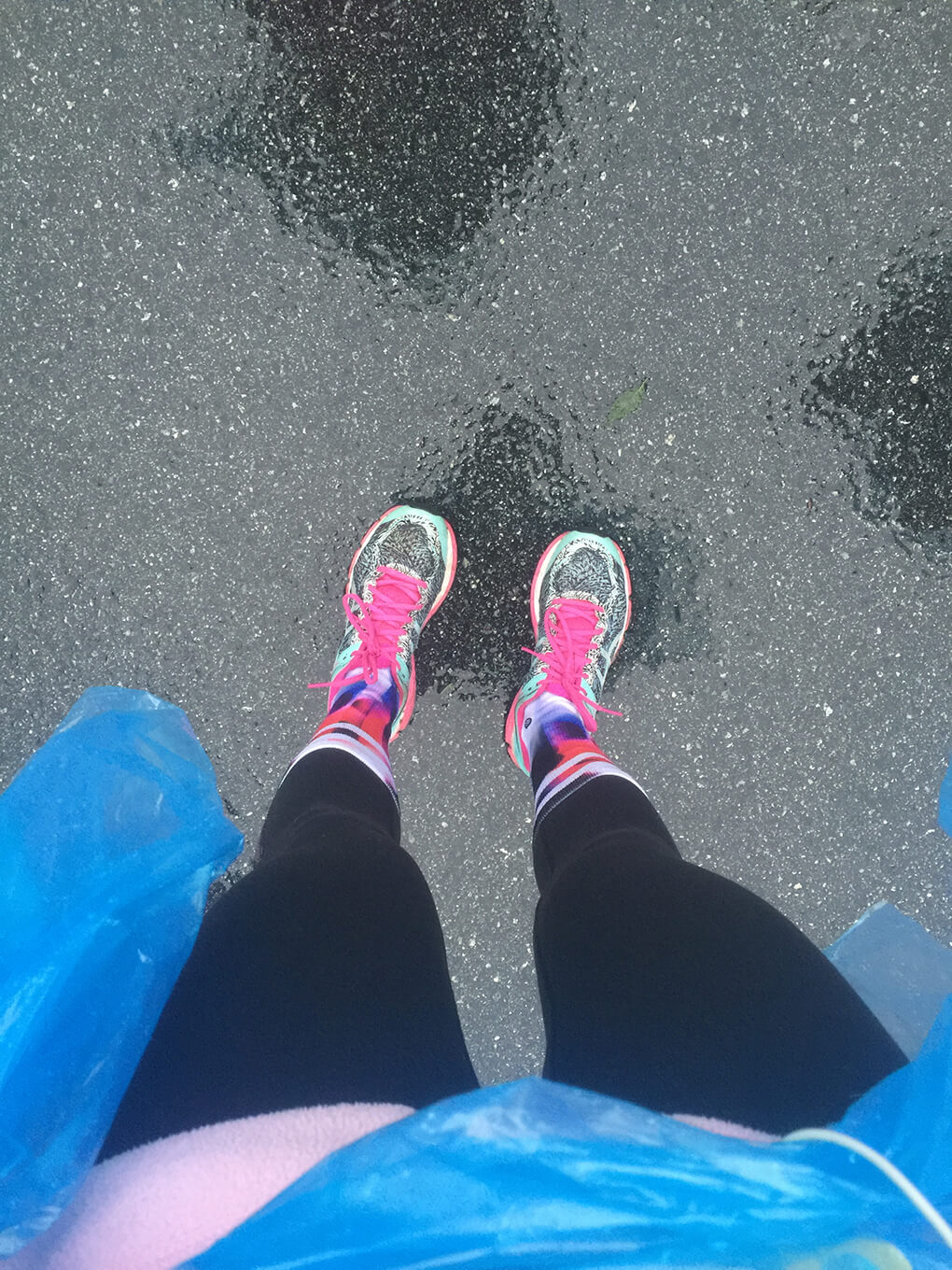 No, I'm not sick with SIBO, Colitis or anything like that. In fact, as they are concerned, I have been feeling fantastic!
But I got a cold on November 10, and it morphed into a sinus infection. I got antibiotics in Minnesota, and they sort of worked. Once we returned home to California, Ceci got the flu, and then I think I picked up on some version of it plus the sinus stuff returned. I had to get another round of antibiotics late last week, and the doctor said that if it didn't start subsiding soon, we should run some further tests since it's been a really long time of illness for me (and up until now, I haven't taken antibiotics for illness like this in a few years).
I spent the weekend drinking a ton of water and did zero activity until the race. I felt better almost overnight.
Once the race hit yesterday, and I was freely running, I stumbled upon so many ah-ha moments around health, running, and life. And here they are.
Hot Chocolate 15K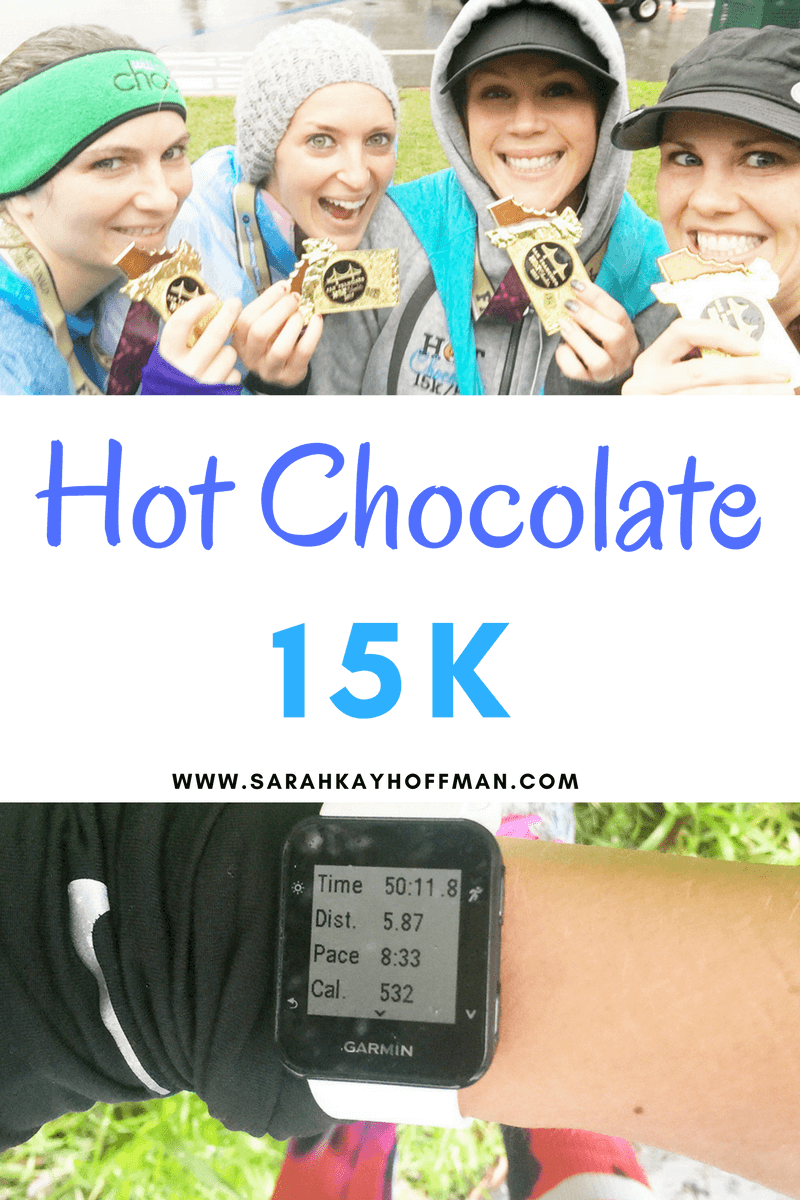 Just go with it. So the 15K ended up being a 9.8K, which yes, I think is super weird that they couldn't at least figure out how to turn into a 10K. Regardless, what happened in San Francisco was that in addition to awful rain, they were expecting up to 50mph winds on the highway, so they had to stop the race at 5.8 miles vs. 9.3. The night before, I thought to myself several times, "I'm just going to stay home and run 9.3 miles to avoid the misery." But then, "No, just go with it." In racing, and in life, circumstances are just not always perfect. You just go with it, and then it's over.

Too fast. I started way too fast. I think I got frustrated because I could not get around people fast enough, so then to make up for it, I went too fast too soon, and it caught up with me – quickly.
Music. I didn't even make a playlist for the event. In fact, I forgot my headphones for my phone, but luckily someone I went with borrowed me a pair, and so I just threw on a random playlist and went. The problem with that? Probably 90% of the music was slow, and that did nothing for my motivation levels. When the 10% awesome running music was on, I felt good as ever. There is something to be said for a killer playlist, so I'll start working on one for the next race ASAP.

Too hot. I was so paranoid about the wind, rain, and cold, that I overdressed. I wore a tank top, fleece jacket, a hat, one arm warmer, and a poncho. 1-ish mile in and I felt too warm. I know races are cold during those first moments, but they go by so quickly and then you're left with way too much on.
Hills. So Golden Gate Park isn't stacked with hills by any means, but I have done zero incline training during these past couple of months. There were a few times with inclines (combined with the wind), and they kind of did me in. Hill training will be on my new schedule.
Quad Fatigue. My quads fatigued big time around mile 3.5, and I have no idea why, but I'm guessing one of two things: not enough muscle memory in general and/or the hills and wind factor. Either way, I need to work on my leg strength because in no way, shape, or form should I be fatigued at mile 3.5. Ever.

WP Thyroid. I think it's working, I think it's working, I think it's working. Yesterday was the last day of my female cycle (I thought it had started, in fact, but no), and that's typically one of the worst days for cramping (mid-cycle to Day 2). I made it all the way through with barely a cramp. In fact, most of my runs these past couple of weeks have been the same. I need to knock on wood immediately, but I still believe that this lingering issue has been all hormone related, and now that I'm almost done with month 2 (I think it's been that long anyways) of WP Thyroid, I can safely say that I believe the pain is lessening. If ever a month comes and it's gone, I'll cry. Like literally. It's been years.
Kindness. I went with 4 women to the event. Three of them ran the 15K as well, and the 4th just decided she would drive us there, drop us off, and pick us up. Can I just say that what she did for us was incredibly kind! We left at 5:30 am. It rained and poured the whole way there, and she just did it all for us. She made what could have been a much worse experience, simple and great. (Side note: I didn't know these 4 women very well before yesterday, but learned through conversation that they all love the Lord like I do, so that made me super excited, too, to share faith + running with them!)
Water. I hate water, but towards the end of my 2-month sickness, I had this ah-ha moment. "What if the lingering sickness, body aches, and pains are simply due to my lack of hydration with the amount of running I'm doing?" So the past few days, I infused my system with water. I started aiming for 1/2 gallon to a gallon a day. Like a miracle, all my aches and pains have gone away. I mean, was that really all it was?! Time will tell, but I've sparked a new interest in hydration, hydration, and more hydration.
The road ahead. Let me be perfectly honest with you…..those running goals I have set for 2017 are probably way over my head. But I'm not changing them, not now, and not unless I need to. What I'm doing is focusing on one thing, one day, one run at a time. So what's next? The plan is to run the Livermore 1/2 at the end of March. Next weekend during my wellness retreat(!!) I'll write the plan. I need to do more runs to build muscle memory, more lifting sessions to build strength and endurance, and more sessions with intervals and hills. I really want to run a great 1/2 marathon. But for today? A light warm up on my new (used) treadmill (!), an upper body workout, high-quality food, a new batch of bone broth, and nothing crazy on the legs.
The rain never lasts, and after the rain always comes the rainbow.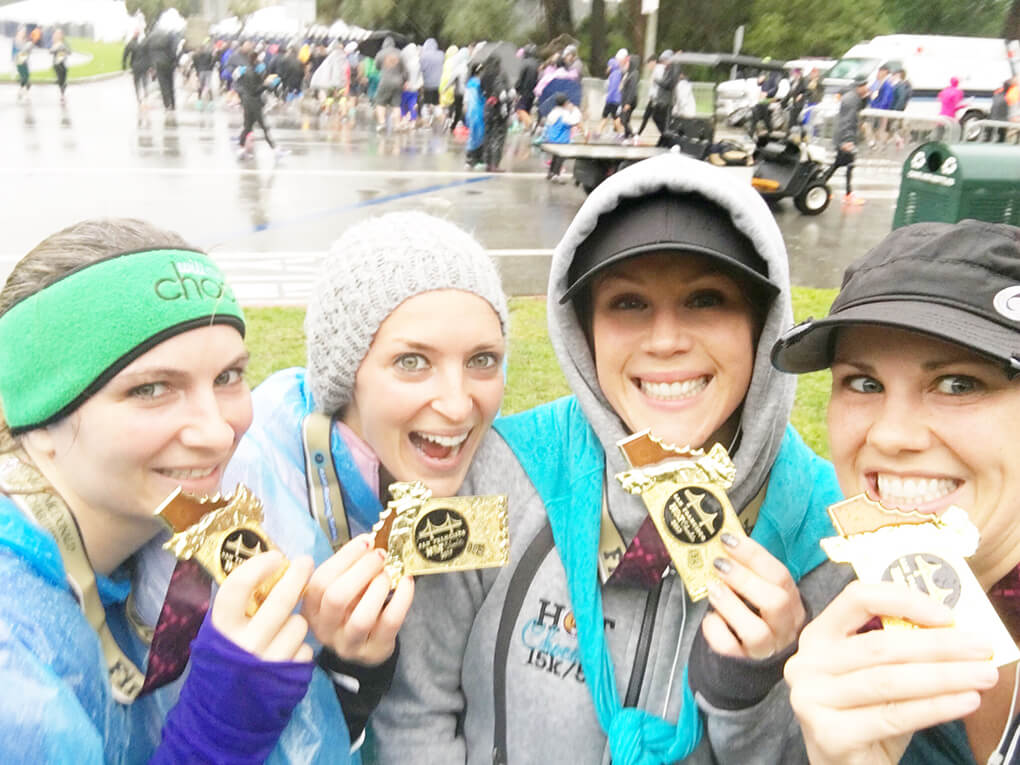 Upwards and onwards.
Question: If you're reading this, and you're a competitive runner, what do you think have been the things that have helped improve your speed most?
p.s. I might be getting "old," but for all the battles that made up yesterday, 51st out of 531 females aged 30 – 34 made me very happy. And I still have another year in that age group!
Xox,
SKH
You will heal. I will help.