Ah, the age-old debate about working mothers.
I mentioned going back to work in some capacity in my 2017 Personal Goals blog post.
My plans are to return to work in some capacity. I have stayed home full-time, I have worked part-time, I worked less than part-time, and I have worked full-time. What I know for me, right now, in this season is that I need to work, I need my own outlet. More on this later.
Later is now.
Because I know a lot of mothers struggle with the same "working" decisions I have, I thought I'd first lay out the pros and cons to all decisions, since I have done them all.
Note: My pros and cons list below are just that – my pros and cons. Every single mother likely has a different perspective.
Click HERE to save this for later.
Stay at Home Full-Time
Pros
The chance to be with your children every moment of every single day; you'll rarely miss a thing.
Not having to answer to anyone but your children (which is tough, by the way).
Never have to worry about being with your children when they are sick.
Cons
If you enjoy working and your professional career, this disappears for the length of time you're at home full-time.
Stir crazy. Always at home can make you feel trapped.
Someone else is helping to raise your child.
Work Part-Time
Pros
A seemingly good chance to "have it all."
Rarely have to miss kid's events.
Cons
Multitasking too much, hard to separate work time and baby time.
Harder-to-manage routines.
Work Full-Time
Pros
Work life, part A and baby life, part B.
Personal time.
Two incomes.
Cons
Miss out on many of the little things.
Working Mothers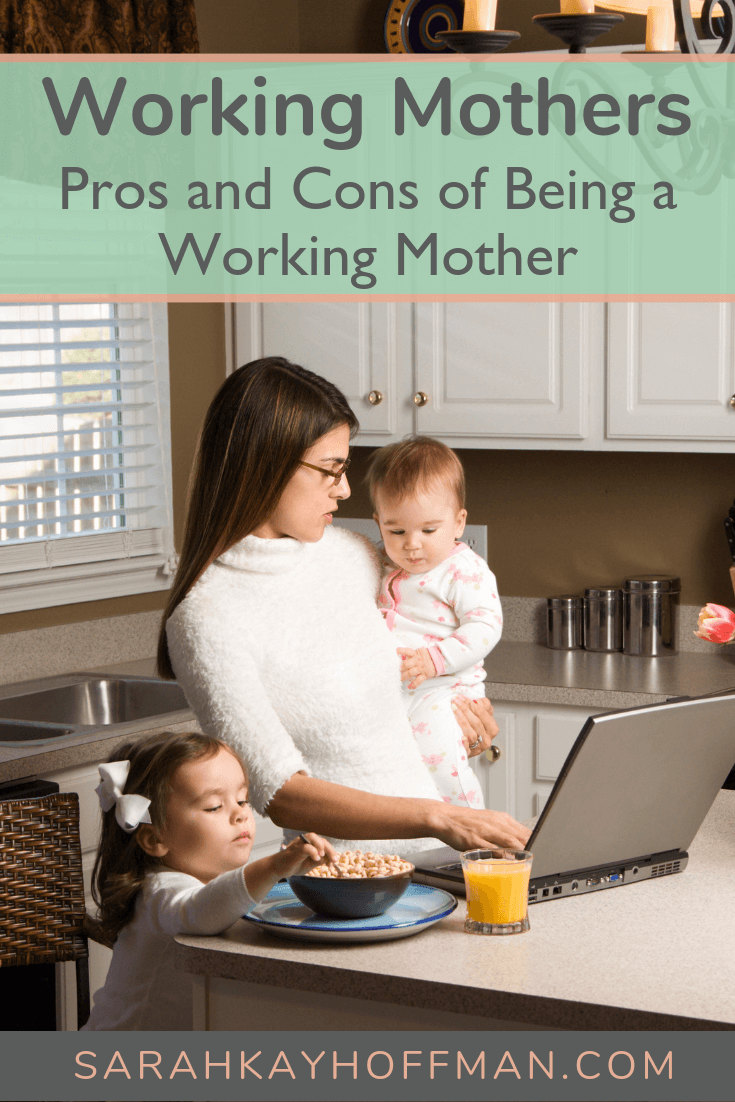 What I have learned is that the grass is always greener. The working moms want to be home, and the at-home moms want to be at work. What I have also learned is that, while extremists in one camp or another try to make the other side feel "guilty" for their choice of staying home or working full-time, neither has any right to do so because the decision to stay home or work is completely and 100% personal and can change at the blink of an eye.
When it was just Samarah and I chose to stay home full-time, it completely made sense. For me, for us, at that time, it worked so well, but for me, for now, in this season, being at home with all three 24/7 just doesn't work.
The quantity of hours is no longer equating to quality hours, and that's just not something I feel very good about. It's kind of like blogging. Sure, I could pump out 2 posts every single day, but the quality would not be there. You might barely read it anymore. But when I'm more focused, paying attention to the things you've told me you want, and putting more of my heart and soul into the things I write, this blog grows – quality. I want that same quality for my babies because they deserve nothing less.
I don't want to miss out on things but at the same time, I realize that I am missing a lot of things because I'm not appreciating a 24/7 homestay.
When it comes to working mothers, there is no one way.
If you want the honest truth, I really, really, really wanted to be the mother who could be at home full-time with the children so little. After all, my own mother said it's her biggest regret – that she wasn't with us when we were that young. But I am just not cut out for it. Not know, not in these early days, and not full-time.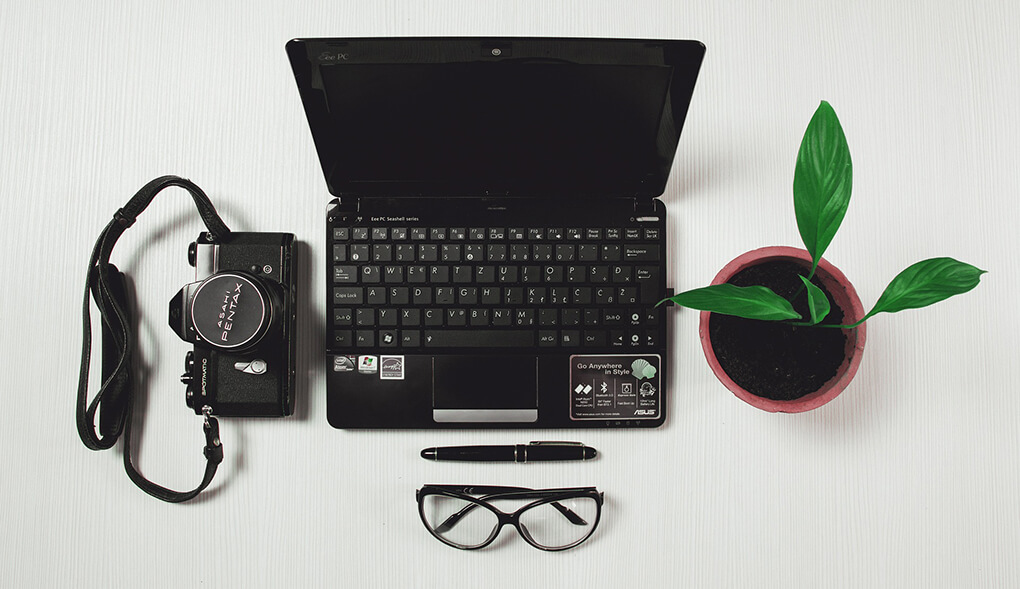 In a couple years, I think I'll be ready, same as I was when Samarah got a little older.
No matter which working mothers camp you belong to, you can be certain that neither camp makes you a better or worse mother. In fact, some camps will make you a better mother, once you understand which camp is best for you.
I think Margaret Banning says it best,
She never quite leaves her children at home, even when she doesn't take them along.
Thoughts? Do you stay at home full-time, work part-time or work full-time? What's your perspective?
Updated in 2018: Today I have a 2, 3, and 5-year-old and I work full-time. Read all about it via 'Is Mompreneur Life for You?'
Xox,
SKH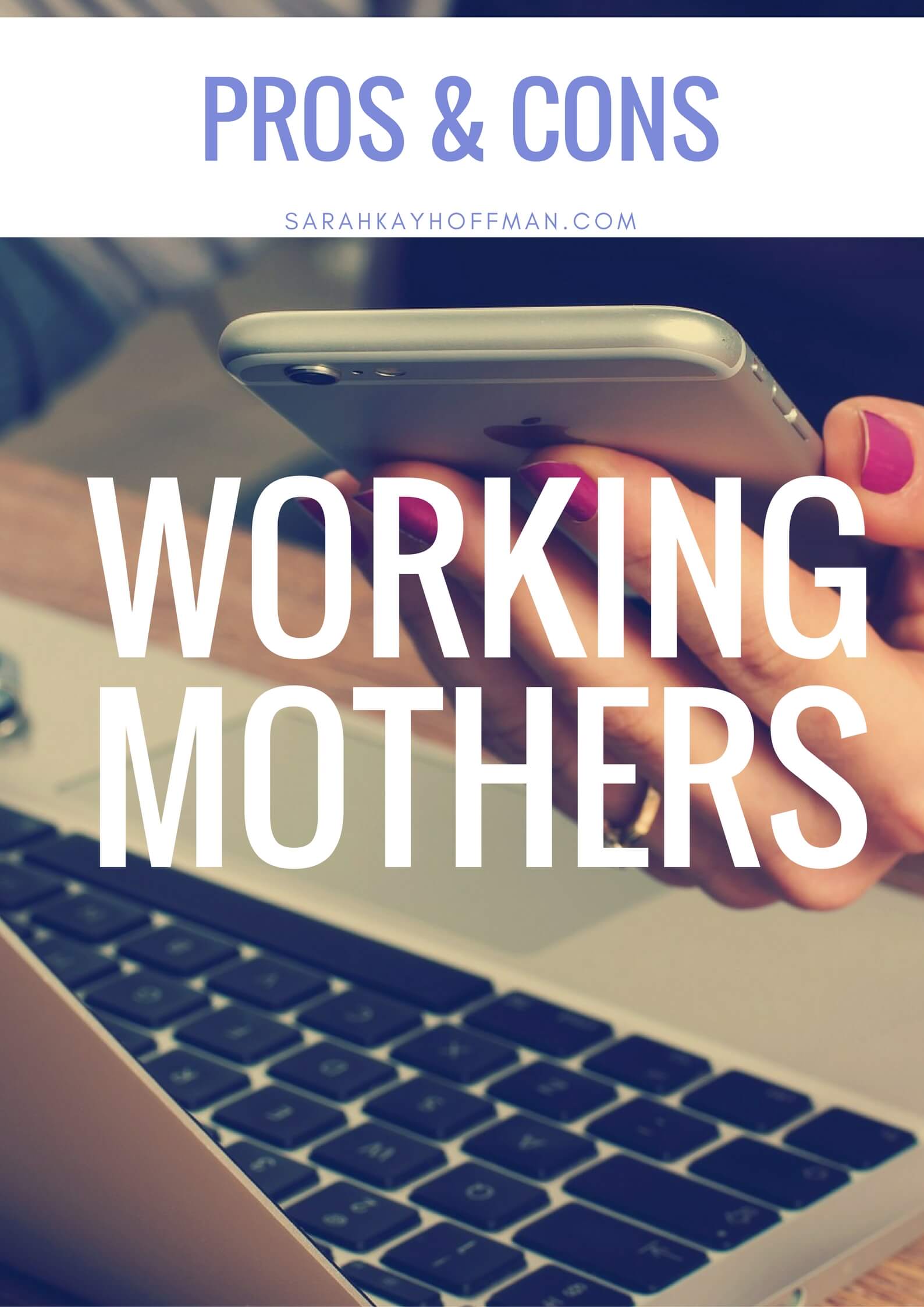 You will heal. I will help.