2016 has kind of been the year where I've sat back wondering, "Is this politically correct?"
I know what you're thinking. "Oh please don't let her talk about Trump vs. Clinton!" And guess what? I'm not. I voted, and it's probably not who you think I voted for. My choices didn't make me unintelligent, misinformed, or anything else. As a responsible citizen of the United States of America, I simply just did my civic duties, voted, and didn't feel the need to harm or offend anyone with spewed words.
When I say politically correct, I'm talking about as it relates to adoption.
This has finally been the year where I've felt the effects of adoption more. Truth be told, it wasn't until we added two, then three that I have become fully aware of how our family looks from the outside.
People are always asking, "Are they yours?"
This is where it all starts, and far from where it ends.
In 2016, I've encountered 3 larger "politically correct" issues on adoption/raising children of another race adoption, and I feel like I would be remiss if I didn't share them.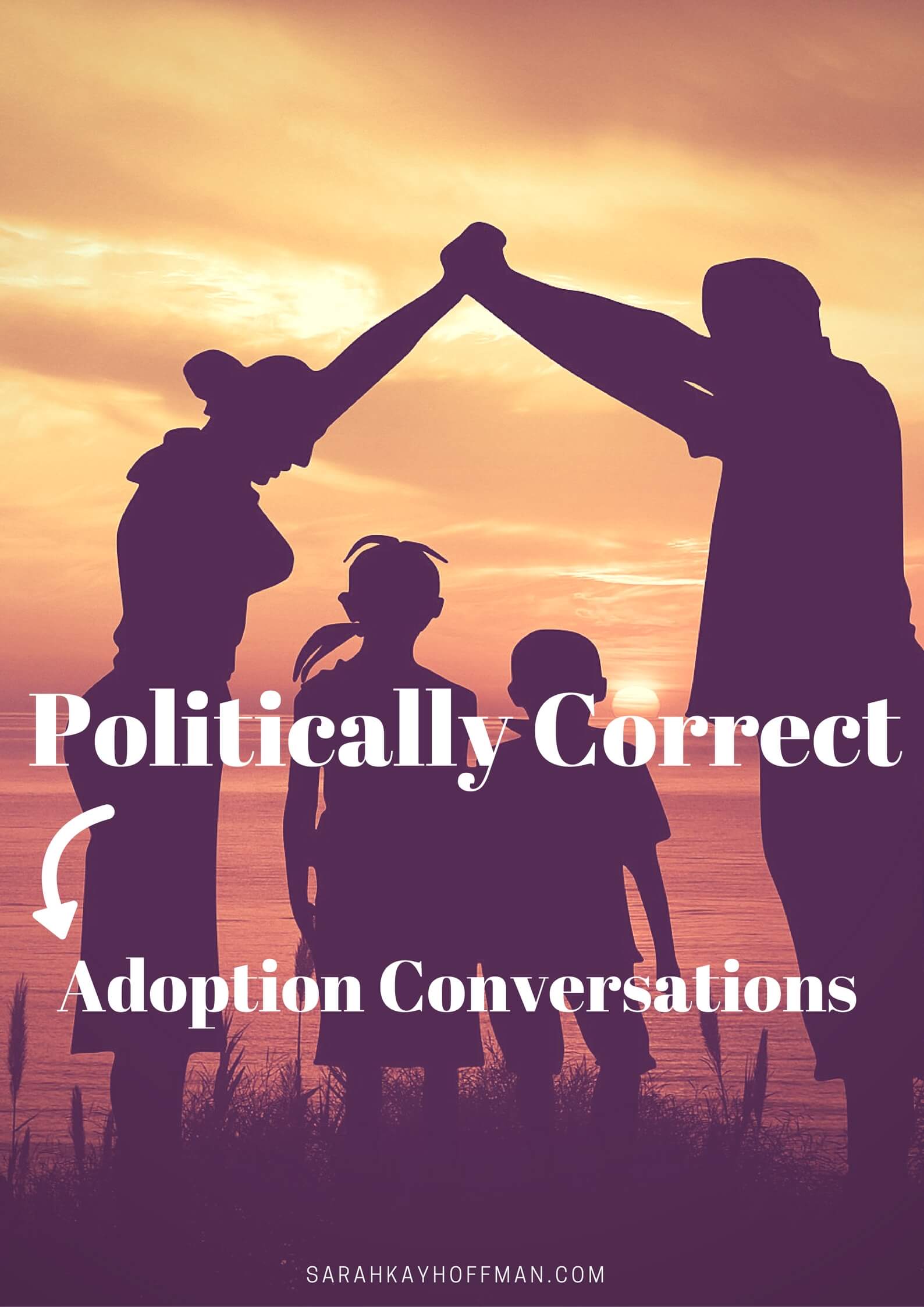 "I Don't See Color." Carla Birnberg recently published a blog post called, "I Don't See Color." You should definitely read the post so you can see her viewpoint plus formulate your own, but the idea is that when we say things like, "I love you, and I don't see color," we are dismissing who that person actually is. She states, "To insist we don't see color is to tell my child I can see who you are *despite* the color of your skin." Almost unanimously people chimed in on her Facebook and blog post saying that yes, she is, in fact, correct and that saying "I don't see color" is just a white privilege statement. My comment went as such, "Great perspective, Carla! I am in the camp that says what you don't prefer often. But I don't think the words are what I mean. We are doing everything we can to learn how to best raise our children so they know their color and where they came from. I think when I say it it's only because I mean…."I love them like crazy and (by societies awful standards and ignorance sometimes) their 'color' does not define my capacity to do so." I completely get the argument for not saying, "I don't see color." I also understand that saying the words might not be politically correct. But I have never, not one day since I have had my children, ever looked at them, had the thought about not seeing color and meant it as anything but…..I do not love you based on your color nor did I choose you based on it. I love who they are. I want to learn everything I can about where they came from and what makes them unique, different and totally special, and I don't feel like if I've ever said, "I don't see color" that that makes me some sort of heartless, blinded being. (Updated thoughts on this in 2017 via Her Favorite Disney Princess.)
Raising children of another race. Now that we have three children all three and under, when I am out in public alone with them, I definitely feel the looks and stares. I know that's not just me imagining it – it is real – and I know this because of what I said in the beginning, "Are they yours?" Up until recently, I have not felt the effects of it, but sometimes, somedays, I am super hypersensitive to it. Take for instance a couple weeks back at the mall. I was wearing frumpy clothes (per the usual). Ceci was in one store, Ryan in another, and I had all 3 children at the mall's play area. Samarah was fairly good, Amiya was fussy in my Ergo, and Isaiah was a complete mess, having several meltdowns in a row (because obviously it's the end of the world when he can't have another child's sippy cup). From an outsider's perspective, it likely appeared that I was a single mother, not able to handle my children. But like most mothers, I was doing the best I could in those moments. By the time we left, I wanted to cry, and as we were leaving the building a woman looked at Samarah, then walked by me and said, "You know they have brushes for their hair." (Her hair was a disaster that day.) Everyone else kept on walking, but I stopped because instead of saying, "Oh, thanks," I said, "Thank you. Can you please tell me what you use?" She was nice enough, not overly nice by any means. I told her about the brushes we currently have, products we currently use, that I'm seeking help with it all, that I appreciated her thoughts, and finally that I'm doing the best I can. But I left, basically in tears. In my Jockey Adoption Commercial post, I talked about raising children of another race. I can't even tell you how many times these past several months I've felt so inadequate for the task. Unless you are in these same shoes you can't understand. But if you are, you must know that raising children of another race is going to have umpteen challenges (Is umpteen even a word?! I say it a lot!). Every single day I'd gather I do something, think something or say something that is so not politically correct when it comes to raising children of another race. And yet I stand by what I said at the end of the Jockey post, "But I also have to believe that God's plans for them, for us, was created perfectly."
Gotcha Day. There is a tab on my blog called, "Gotcha Day Videos," but now this year Adoption.com posted an article called, "Getting Rid of 'Gotcha Day,'" with the premise that Gotcha Day is not politically correct. "In this personal essay, one mother explains why this term is offensive, and better ways to celebrate this momentous occasion." The idea from the article and many others like it is that while parents of adopted children are celebrating, it's also like a part of the child's life has ended. "Gotcha" also implies a "taking away" of child from former parent(s) and or life. Honestly? I'm not changing "Gotcha Day" to anything else. Instead of focusing on the words and all the negative connotations that could attach to it, how about just leaving the words as they are and as they were intended to be – about love, about selflessly wishing and praying so hard for a child that by the time an adoption finalized was to say, "Our greatest joys are now with you, here with us, forever?" I understand that it might not be this way if you've adopted an older child, and in that case, by all means, call it "Forever Family Day," or whatever else works for you. But to tell all families that "Gotcha Day" is not right or politically correct is also not right or politically correct.
I stay away from politics because that's not my thing, it's not my passion nor what I feel I am educated enough to sound off on (by the way, most of the people who are sounding off also shouldn't be, but that's for another day!).
But I don't shy away from the politics and issues of adoption and adopting children of another race. My thoughts are probably not always politically correct. They are the same as what many people think and feel, but far different than others. But I am able to talk about them and share viewpoints because, unlike many people who write and spew thoughts, hate, and other commentaries, I live this 24/7…..for better or for worse.
And at the end of every single day, whether I have been politically correct or not, my heart loves our babies with every single ounce of my being, and my intentions are as real and raw as they come when it comes to wanting the absolute best for them.
I'd love to hear your thoughts on any of the issues above.
p.s. I love these people. A hell of a lot.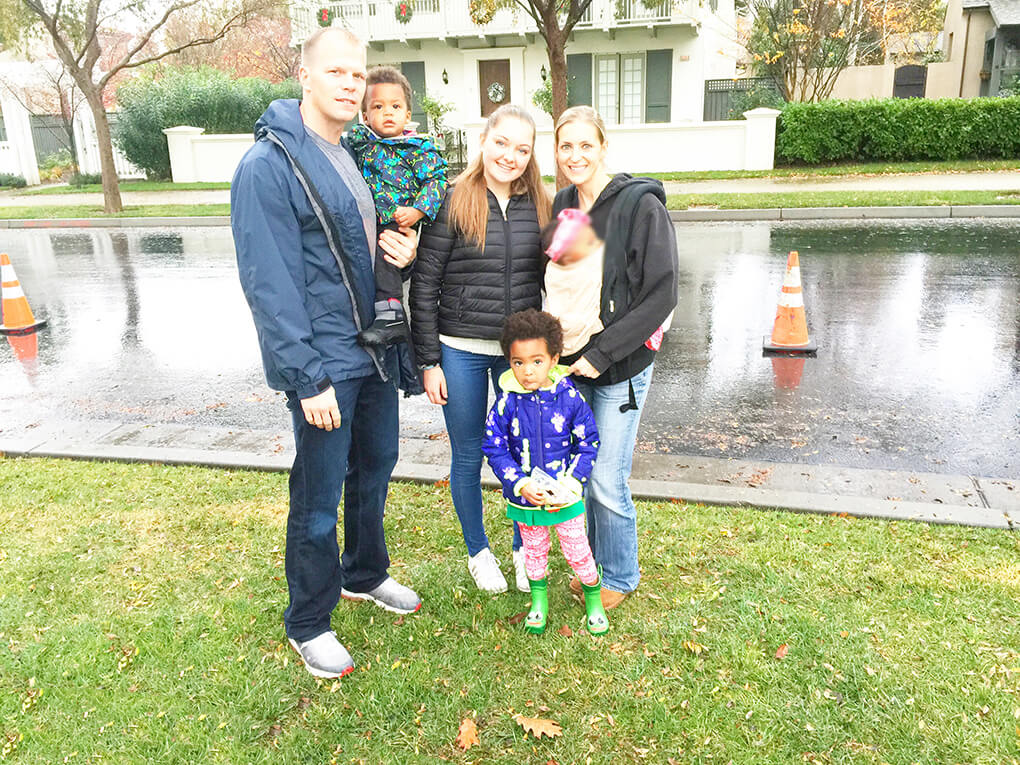 Xox,
SKH
You will heal. I will help.