Ceci celebrated her first Thanksgiving this past month, and we all have so much to be thankful for.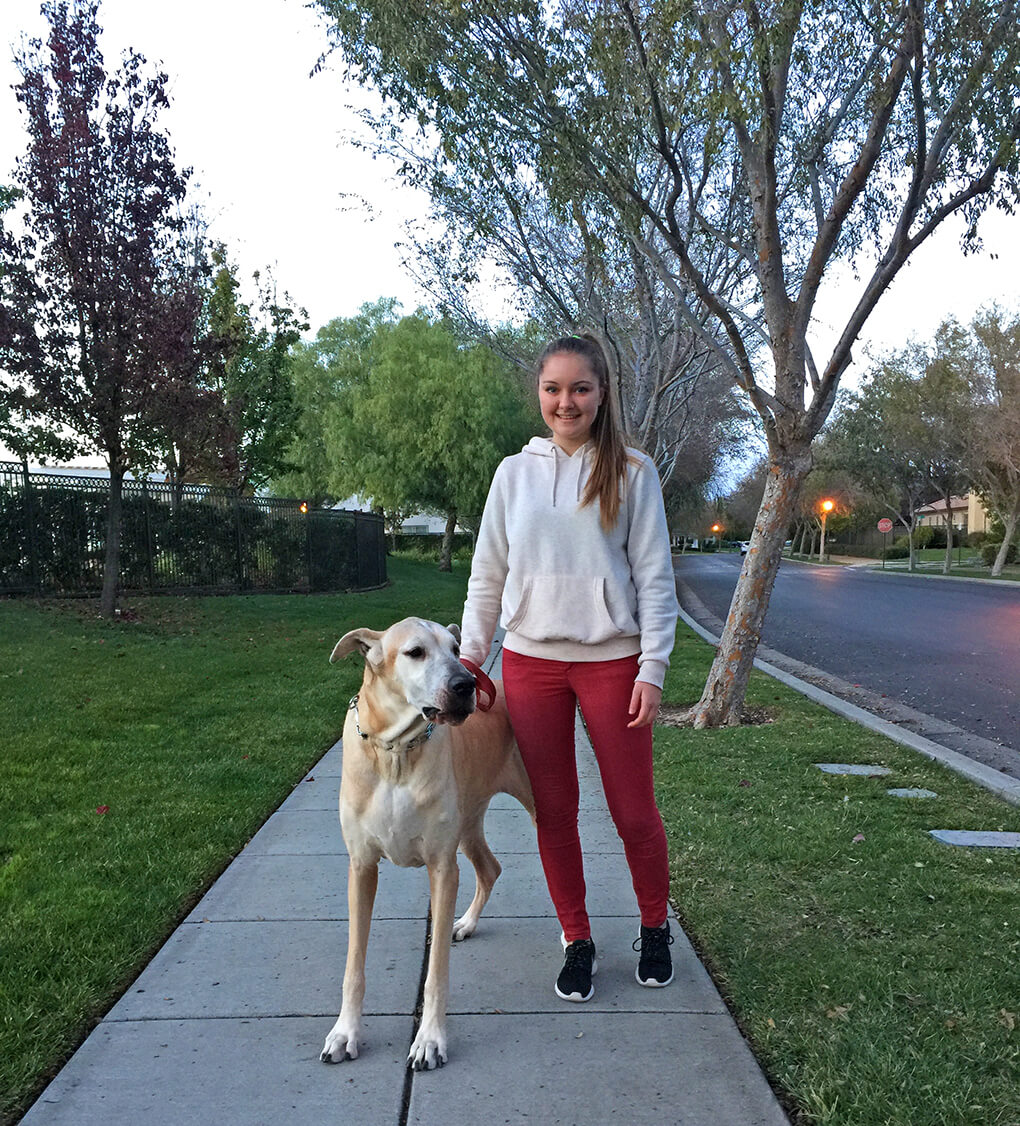 On August 6, 2016, our adventures with Cecilia began, which means that this is the fourth "installment" of things Cecilia has learned, realized, thought, felt, etc. while being in the United States and living with us.
In case you missed month one, you can read it via Being Curious Makes You Richer, month two via Inspiration All Around, and month three via Time Flies.
Last night, Ryan was gone, traveling for work.
This, of course, means that I am at home, alone, with all three children. I've said it once, and I'll say it a million more times, but single parents are incredible. I feel like I'm drowning most days when Ryan is here, let alone gone.
But late yesterday afternoon, Amiya was screaming her lungs out, so I decided she needed fresh air. I got all the kids ready to walk and play at the park. It was about 3pm, and I remembered that Ceci would be home from school shortly. I quickly sent her a text to let her know we'd be gone when she would get home but that we were just down the street at the park.
I left the house and remembered that no, no I would not be alone that night.
I would have Ceci with me. She would help with the children at dinner time, like she always does, and then when I began putting the kids down one-by-one, she would help clean up the kitchen and entertain the children still awake.
I would be anything but alone.
But, it occurred to me, this blessing would be ending soon.
A month from now she will be gone, back home in Italy.
I can hardly believe it. (Truth? I'm preparing for some major heartbreak, for all of us.)
Thankful
Month 4: Me to Ceci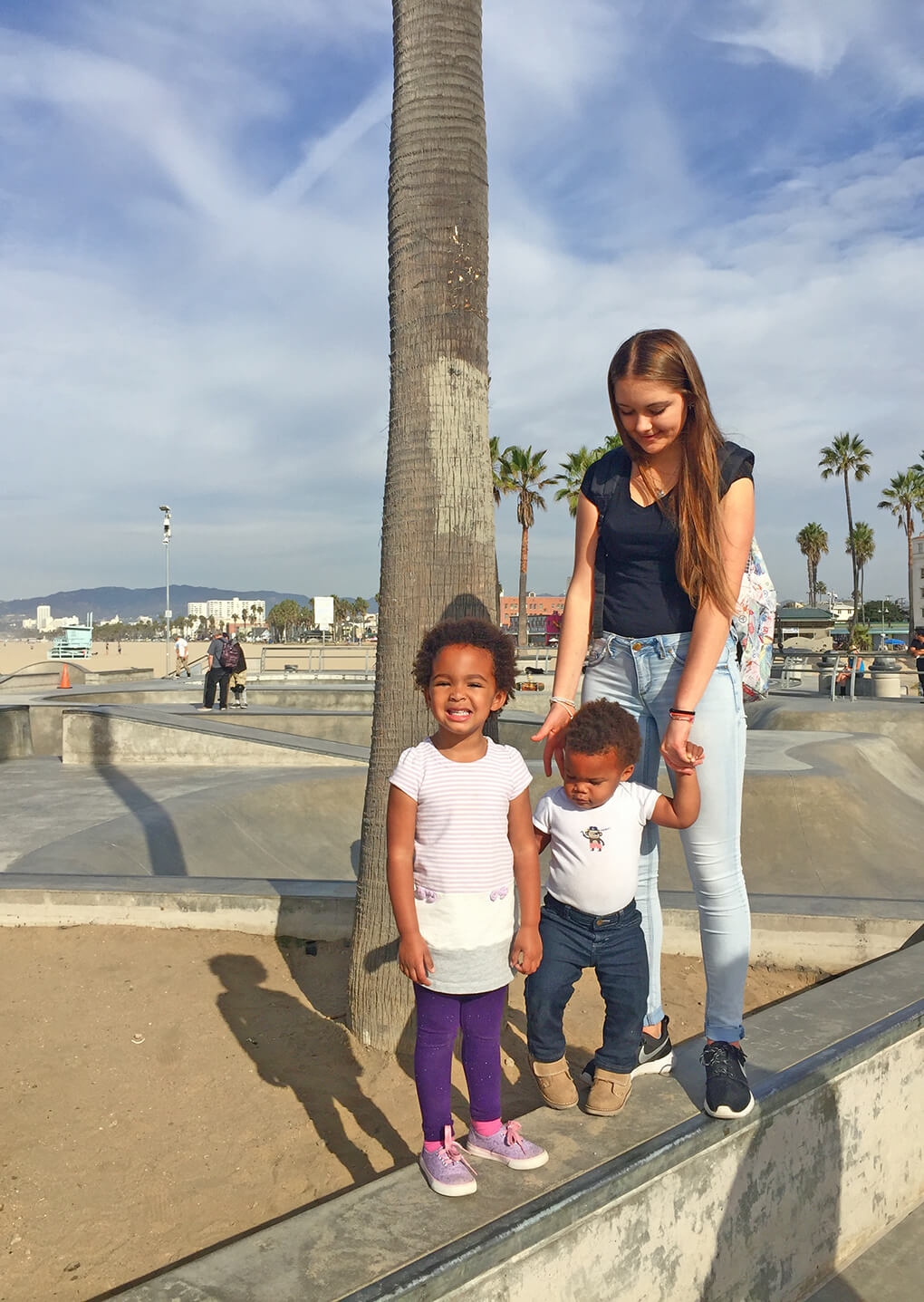 We traveled a ton this past month. We took Ceci to LA (Venice Beach primarily), and then to Tahoe for Thanksgiving. My favorite part of it all was the trip to Tahoe. Ceci loved the hotel we stayed at (except maybe not the part where we ALL stayed in one room with 2 beds!) and the views surrounding it. I swear we got a hundred pictures in roughly 24 hours. Ceci just loved these trees so both she and I got pictures by it. (Hers is below.)

Giving Tuesday. I told Ceci I was going to get some cash and asked if she wanted to venture out with me on Giving Tuesday to help out a homeless person or find someone else to help. She was so excited! So we piled in the car, along with Samarah and Isaiah. We drove around for over an hour that night, but came up short, which was totally bizarre. During our time in the car, though, we talked about giving, about being homeless, and about why Ryan and I love this time of year for it. She told me about little things she has done, and the whole conversation was really lovely. For the record, the day after we were able to do something special for someone, and we still have another adventure to go on before Christmas to do more:)
Volleyball Banquet. This past month was Ceci's Volleyball Banquet. In hindsight, I wish I would've taped when the coach got up to talk about Ceci so her parents could have seen it. But it was so, so amazing! The coach just gushed about Ceci, talking about how she wowed them from the beginning with her serve, and how she is the only one on the team with a 4.0 (meanwhile, still taking 13 classes in Italy). Yes, Ceci, also the only one currently here from another country where English is her second language. At the end of the banquet, the Coach gifted her her jersey to take back to Italy. The night was incredible, and I know it's one she will never forget.
Month 4: Ceci to Me
Verbatim from Ceci (some of her letter to me),
This month I celebrated my first Thanksgiving, which made me reflect on what I was thankful for. I couldn't be more thankful for my families, yes plural because this is how my life changed in the last 4 months. I've been living with these people that I couldn't consider as anything but family for me. And then, of course, my family back in Italy. But here and now I am thankful for everything that I get to experience and for this family, that makes it possible, no matter how hard it is.
It doesn't even seem possible that Ceci's time here is almost over. This last month is going to fly by. We have so many things planned, including our big trip to Minnesota where she will experience what Ryan and I did for most of our lives, family, friends, and a place so vastly different than California. She'll also get to experience the Mall of America, but I don't think she's really looking forward to that:)
Ceci delivers her letter to me each month on the 6th. She leaves on Tuesday, January 3, 2017. I told her for the last installment, I'd like her to write the letter on the plane or when she gets back to Italy.
Time really does fly.
These past 4 months have been incredible.
November might be over, but we continue to feel so thankful for Ceci and all that she has brought to our lives.
Xox,
SKH
You will heal. I will help.