I can't even tell you how many times I've been asked since releasing Four Months Old, "Are you nervous? Now that you're going to have three children, are you scared?"
I begin writing this post at about 1pm on Saturday afternoon. I begin now because I know that I will not finish it in one sitting. Ryan took Ceci and Samarah to the Golden Gate Bridge today. I decided it would be best for me to stay back with the two little ones so they could sleep. Isaiah was craving a nice, long nap, and our new little peanut is still not fond of the car plus we're trying to keep her sleeping as she wishes.
I hold peanut in my Ergobaby, and I am able to chop the farmers' market goodies, empty the dishwasher, and write a little here.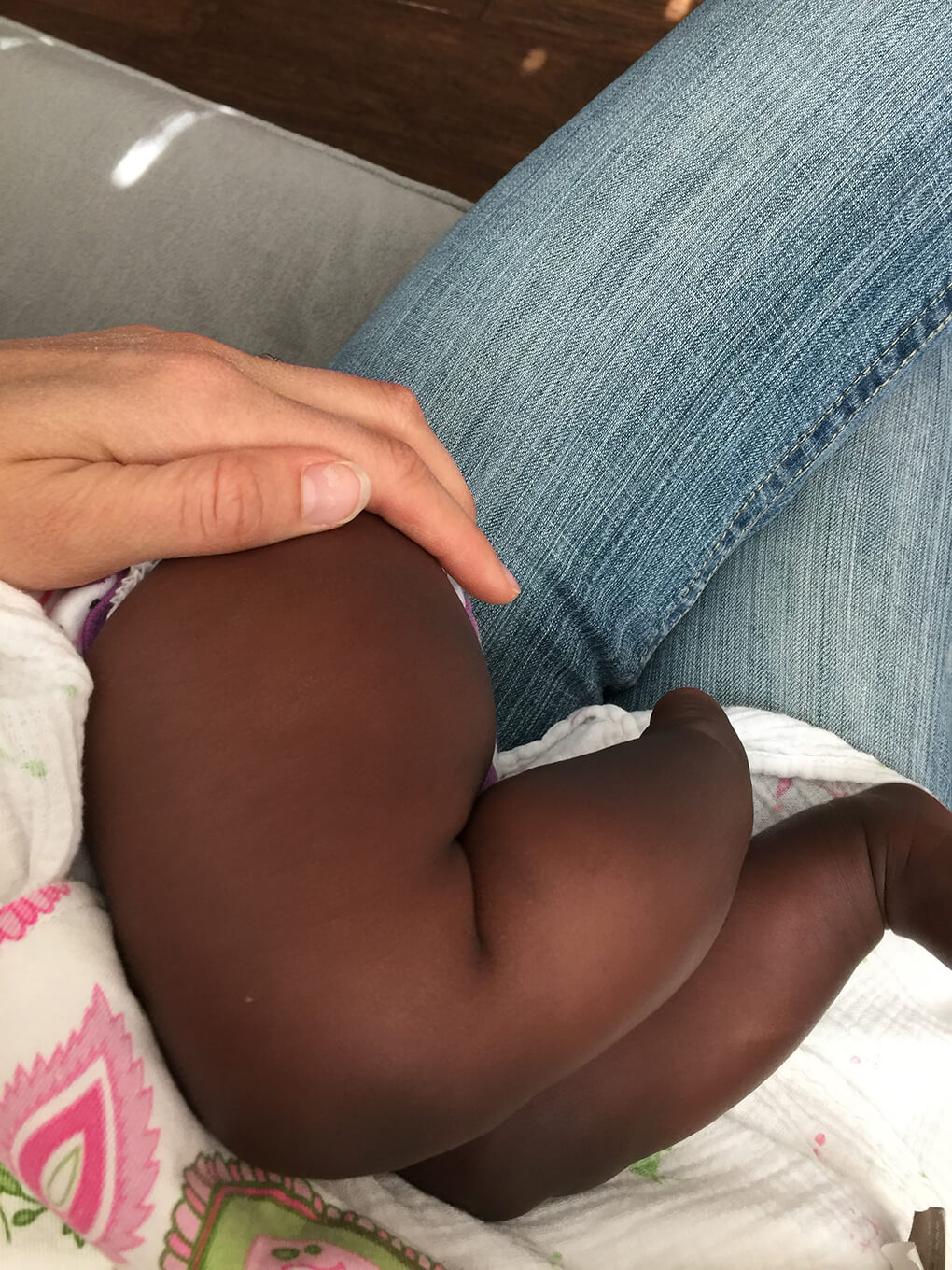 Three Children
Now that all three are here, under one roof, I am able to better answer if three children are hard.
For me, going from one to two was harder than going from two to three in many ways, but because all three children are three and under that struggle is going to be real. It's just life, so not a painful struggle, but instead more of a beautiful mess struggle. Here's what I mean, for example.
I had all three children by myself, all day long, on Friday (I typically have the kids all day on Fridays, but this was the very first full day with all three). (Side note: It's totally insane to me that we brought home a brand new baby two times in seven months, but neither Ryan nor myself took a day off of work. It's totally insane to me how, somehow, adopting seems so vastly different than when you give birth. I digress. This is a completely separate topic and post.)
At one point on Friday, I had the little peanut in the Ergobaby. Meanwhile, Samarah pooped in her pants, then pulled said pants down and poop fell out. And finally, all the while, Isaiah was digging in my work desk pulling out expense receipts and ripping apart folders.
I'm laughing as I write this scenario because that was just day 1.
These three children are only hard because they are all almost the same age, but not quite, and none of them are to the age yet where they are anywhere near being independent.
It seems so hard for me to believe that a year ago from today this house consisted of just Ryan, Samarah and I (and the dogs). We have doubled temporarily (yay, Ceci!) and almost doubled permanently (unless Ceci wants to move in forever!).
Nothing is going to be easy about three children.
Since Thursday night, I don't think I've gone an hour without questioning my sanity.
But also, I've never so full.
Our new little peanut has completely and absolutely stolen our hearts. She fits like a glove with Samarah and Isaiah.
Samarah reads to her, and Isaiah is now trying to "be mama's sweet boy" to her (and oh my goodness, friends, Isaiah is now saying, "credit card" and "hi." I put it up on Instagram Stories this past weekend. The kids are far too much).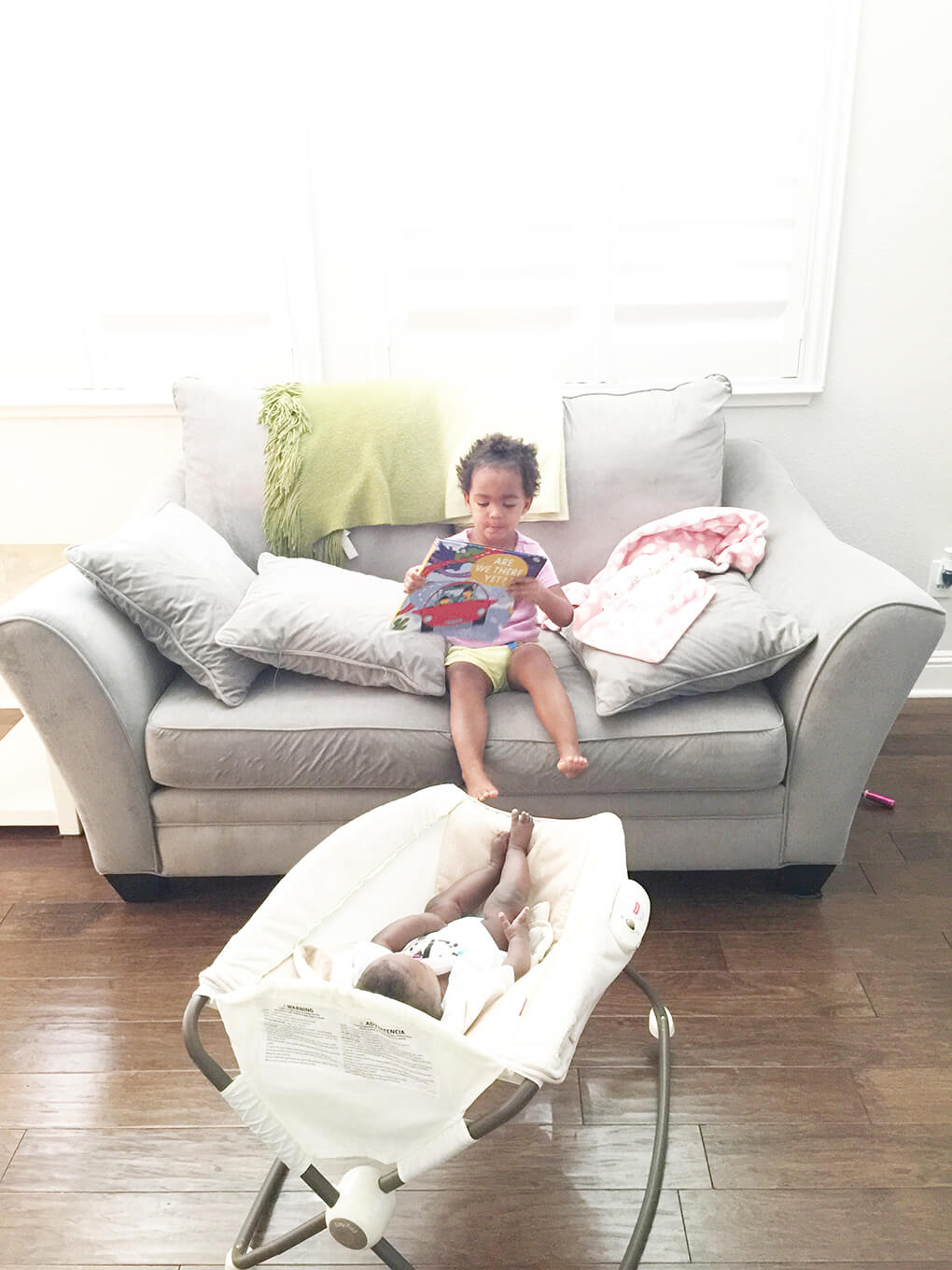 Three children three and under will give us a runaround, chaos, and stress. I won't deny that. (Plus, it's going to be hard since I'm a "Mommy Spoonie….." blog post en queue.)
But three children three and under are exactly what God placed with us, gave to us. I am embracing these little blessings of three children.
p.s. I finished this post at 8:54 pm on Sunday night. You see? I told you I'd never finish in one sitting. Totally okay. Totally this new beautiful mess. And at this time of night? No poop was falling out of pants. Thank you, Jesus.
p.s.s. She has a name, she has a name! Our little peanut has a name….finally! Ryan and I still need to tell more family members, and then I'll share with all of you:)
Xox,
SKH
You will heal. I will help.