Dear Baby Girl: Today you turn four months old. Tomorrow our wait for you to come home with us turns four months old.
Four Months Old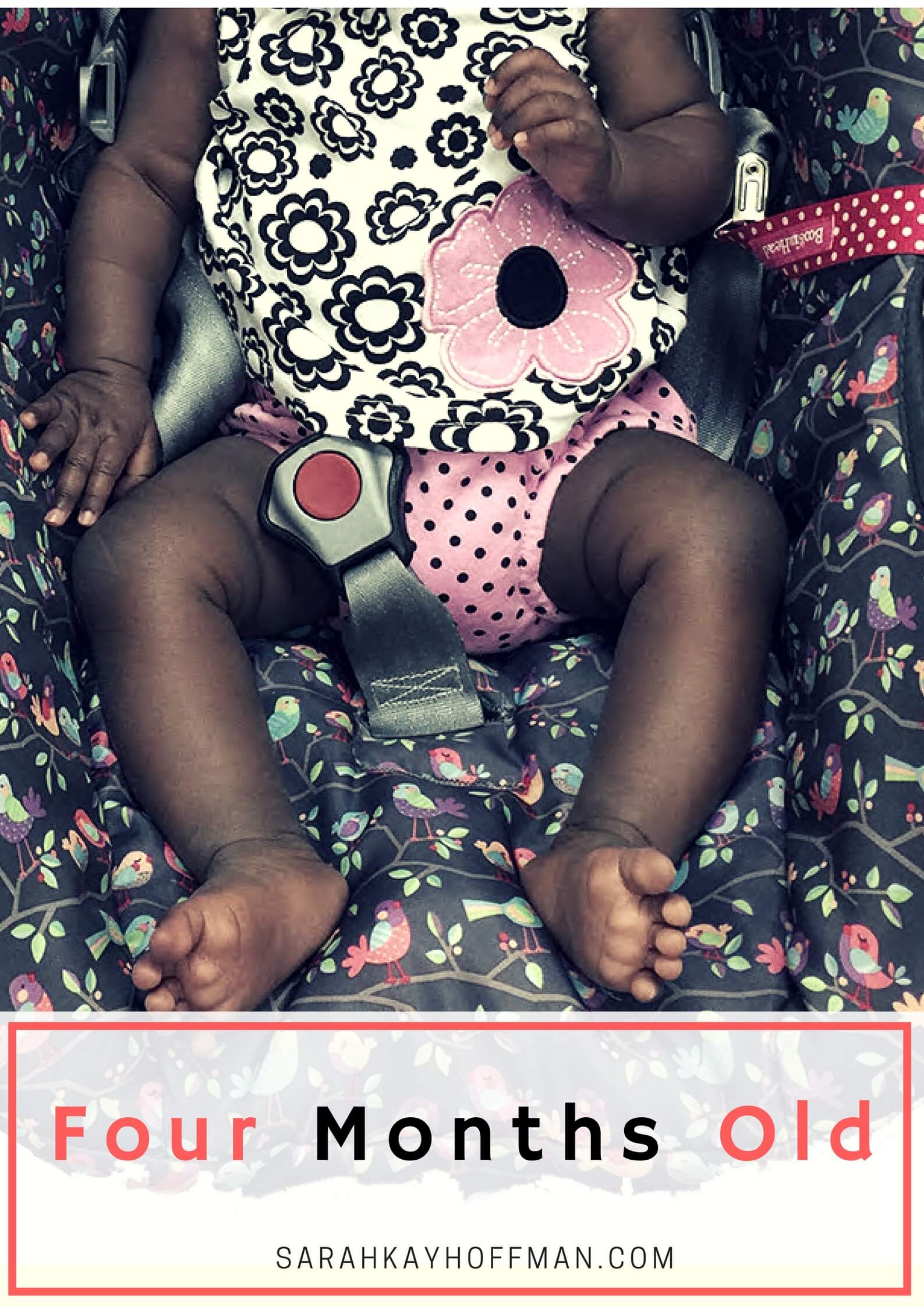 Time flies when you're having fun and going through the motions of life, but there has not yet been a day during these past four months when I have not wondered what you're doing, who you're with, how you're growing and which milestones you've crossed.
I have to be honest, I thought that shortly after we knew you existed, you'd be coming home with us. We got more car seats, your crib and sheets, and some clothes (mostly of which you've now outgrown).
When that didn't happen, we thought for sure it would happen once our home was (yet again) approved for placement. On the first day I met you, the social worker gave me every ounce of hope that she would place you with us as soon as that approval was done, likely before the next court date.
For four months now, we have done everything we quite possibly could to get you home with us, with your big brother, Isaiah and big sister, Samarah (and another "adopted" big sister, Cecilia!). We have called social workers relentlessly. In fact, they think we are too persistent. We have completed their "to do" list on their time in an expedited timely manner. With a day's notice, I went to visit you. No task was asking too much of us.
Wednesday, September 21, 2016
On Wednesday, just two days ago, your current social worker called me back (after a two-week waiting period). I was busy with Samarah and Isaiah, but she left a voicemail. In a nutshell, "Sorry, I can't place the baby with you. She can't be placed with you until the case goes to adoptions. The case will only go to adoptions if that is the ruling in court on Friday, September 30, 2016."
There are things about the system and about people in general, baby girl, that I do not understand nor do I desire to understand. The new information was never communicated to us from the beginning.
I would be lying to you, little one, if I didn't tell you that I all but threw my hands in the air on Wednesday night. I decided to not reach out to the social worker any longer. I made peace with the fact that while we have been desperately awaiting your arrival for four months, it was just not time yet. I told your daddy that I could not continue trying to understand something I will likely never understand and that I would do as the state wishes – jump when they say jump, sit when they say sit.
Thursday, September 22, 2016
The next day, I drove to the airport to catch a plane to Florida for a few days (for work, trust me, I hate being away from home where my entire heart exists, you'll see). While at the airport, I marked on my calendar in green (that's the color I use for all of Samarah and Isaiah's things) for Friday, September 30, 2016, "Court Day." Mama is a planner, organized to a T.
I boarded the plane, and after we were high enough in the sky, the captain said we could turn on all electronics. JetBlue is pretty amazing – they have free Wi Fi, so I decided to open my computer, edit some work images, and share with the world a little Sweet Potato Hash.
Immediately upon opening my computer, I saw a text from daddy, "Please call me as soon as you land."
I have zero patience, and you'll learn this about me soon enough, so I texted him back to let him know I was available. "Is everything okay?" He replied, "Yes. (Your social worker) called. She called you, too."
We went back and forth and he explained everything he could.
I still don't entirely understand it all, or how, in a matter of less than 24 hours things so drastically changed, but they did.
Baby girl, next week (before Friday, September 30, 2016), you are coming home with mama, daddy, Samarah, and Isaiah.
We have a really, really big week ahead of us. There are going to be so many firsts. You will meet your daddy (and likely Samarah) on Monday. I will be with you on Tuesday. And on Thursday you will meet Cecilia (probably at her volleyball game that night!). That night you will be home with us, for good.
God willing, forever.
Today you are four months old. Today I wonder what you're doing, who you're with, how you're growing and which milestones you've crossed.
But next week the wondering will end, and our life together begins.
Xox,
SKH