About a year ago, she who I would call my "California mother," gifted me the book, A Mother's Heart.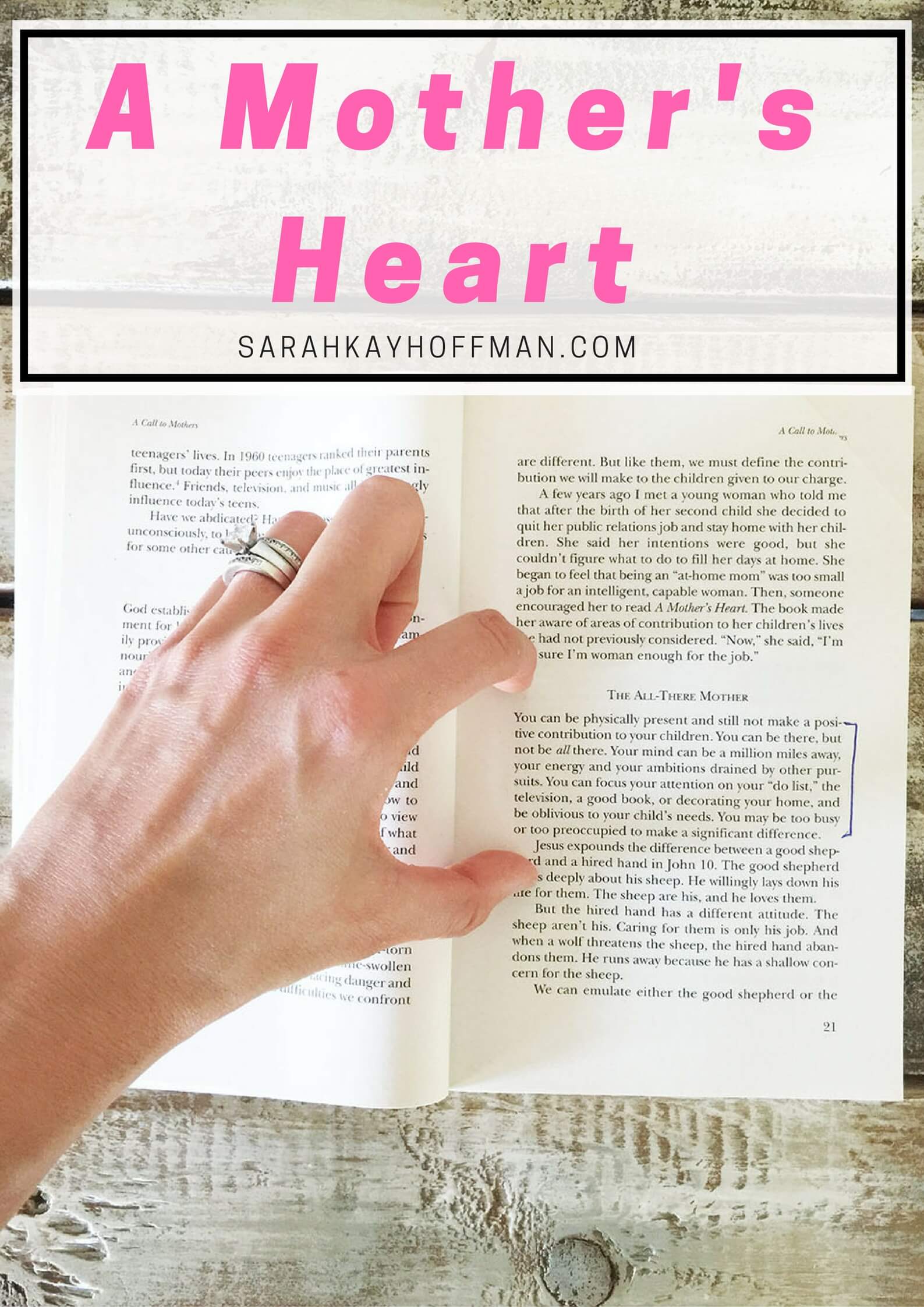 Here I am a year later, finally reading it.
I thought I'd come clean with you.
I'm not the mother you think I am because I desperately battle with where I feel important and where I actually am important.
Most days, I dream about building this blog, my portfolio and receiving emails from the CEOs of companies I work for that give me praise for that work I love so much.
In fact, one client told me this week that when other people give her the "kids" excuse she silently thinks, "But Sarah does it all."
And she is exactly right because my work is my passion even though if I died tomorrow none of that would matter.
Values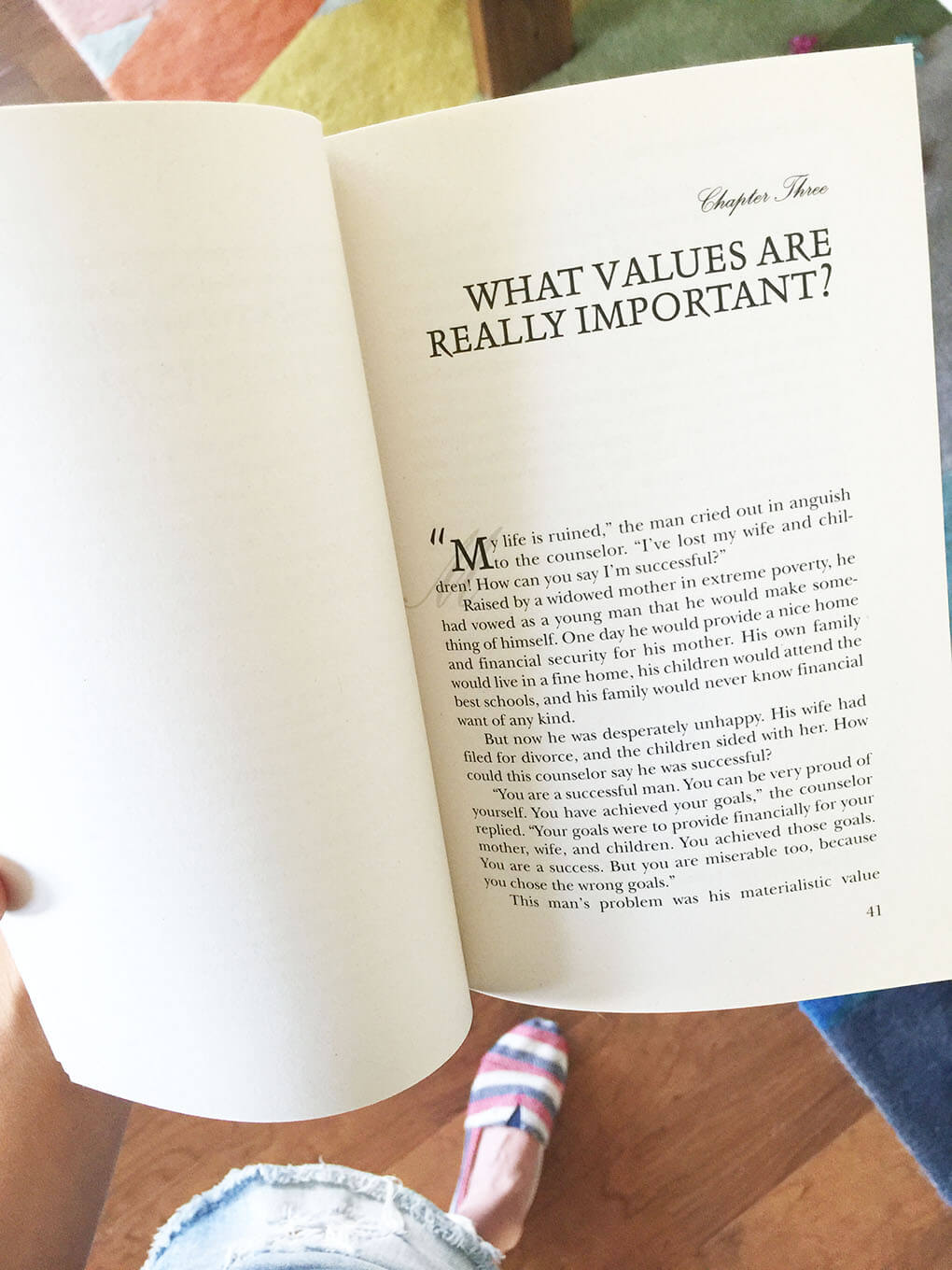 Something was screaming at me, saying, "Read this book now."
I got a little notebook so I could write down my thoughts as I read it.
In an instant, I felt like I had been punched in the stomach.
Page 21 came, and I have been fixated on my selfish ways ever since.
You can be physically present and still not make a positive contribution to your children. You can be there, but not be all there. Your mind can be a million miles away, your energy and your ambitions drained by other pursuits. You can focus your attention on your "do list," the television, a good book, or decorating your home, and be oblivious to your children's needs. You may be too busy or too preoccupied to make a significant difference.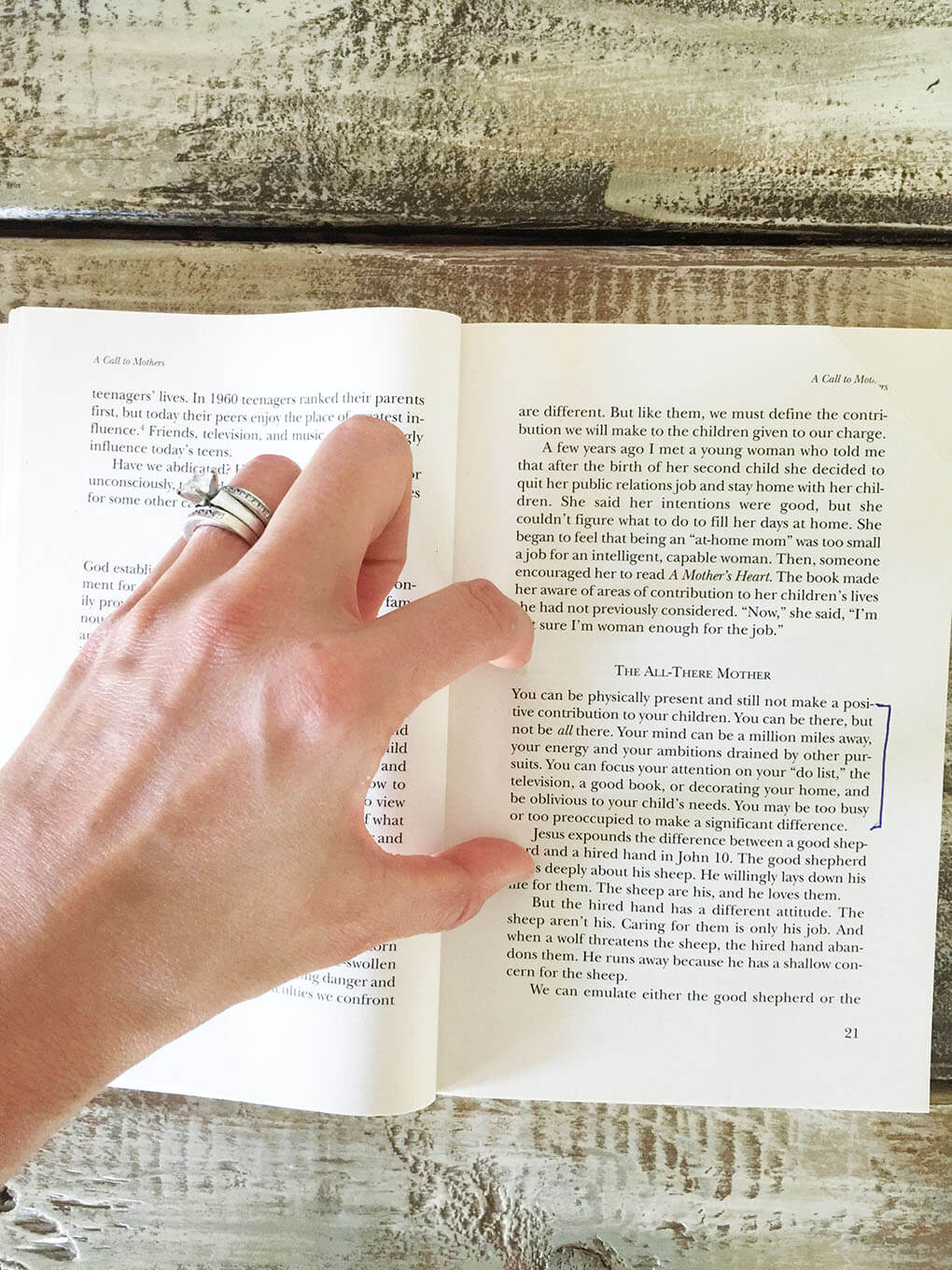 Rarely, have I ever felt words speak so clearly to me.
You can be physically present and still not make a positive contribution to your children.
How many times have I showed up for "work" being present, but not making a contribution? Hardly ever because making a contribution (to that work) is one of my greatest desires.
But daily I am physically present with my children, and yet so far from making a positive contribution.
A Mother's Heart
Upon reading these words, I began to make immediate changes.
I have a mother's heart to be everything to and for my children, to show not just tell them how much I love them.
This past week I played with them more, held them more, read more stories, did more "activities," and talked to them more about Jesus.
On page 35, the author (Jean Fleming) states,
Mother's, look up and look ahead! Ask yourself: In five, ten, twenty, even forty years, what will I wish that I had done today? We want to avoid reaching the end of our lives with regret. Look ahead, decide what is really important, and plan to live accordingly.
Each day, I am making a real effort to ask myself this question.
There is a piece of me that wishes I could break free, 100% of all work dreams, desires and ambitions, but I am also not sure this is what she is talking about.
It is not one or the other, but instead acknowledging that being a mother is a very serious role.
Even when I am personally hurting, crying on the inside and feeling confined by my own walls, inside beats a mother's heart for giving our babies everything the Lord desires I give them.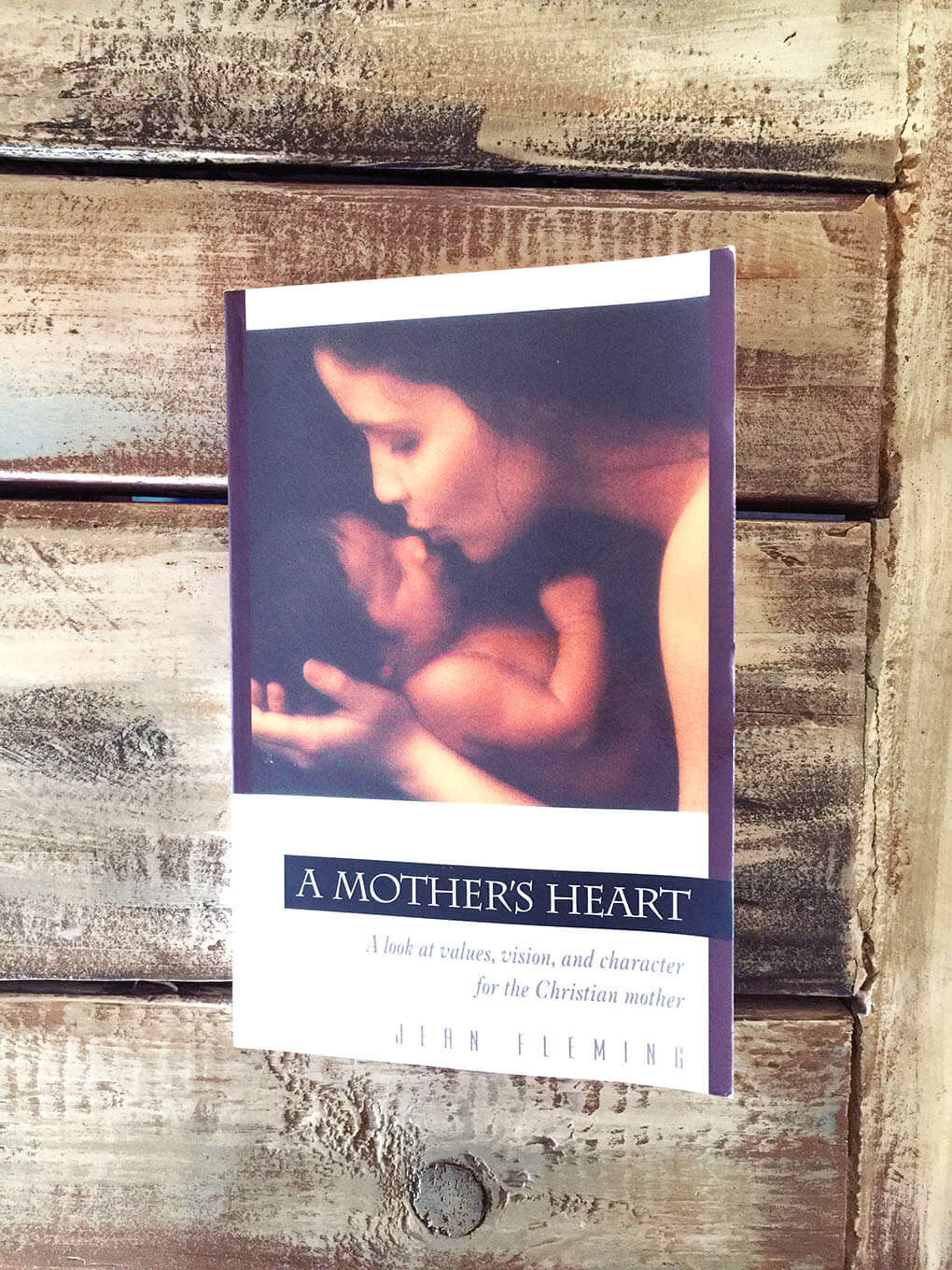 There is no perfect mother.
I am a far cry from it, but today I am so grateful that I opened the book for self-reflection and a true desire to change my ways, my heart.
p.s. Would anyone like to "virtually" read this book with me? I'd love to go chapter by chapter. I'd write the chapter post, and then in the comments, we could have a discussion about it? If you're interested, shoot me an email at sarah@sarahkayhoffman.com or just click HERE.
p.s.s. UPDATED! I will be doing this as a virtual read because there is already interest in just a short amount of time. Grab the book at your local bookstore or click HERE to grab it on Amazon. I will be back next week with a short post on the virtual book club information.
Xox,
SKH