I have been meaning to share more about a simple toddler room for quite some time now. Life got in the way, but alas it's here today.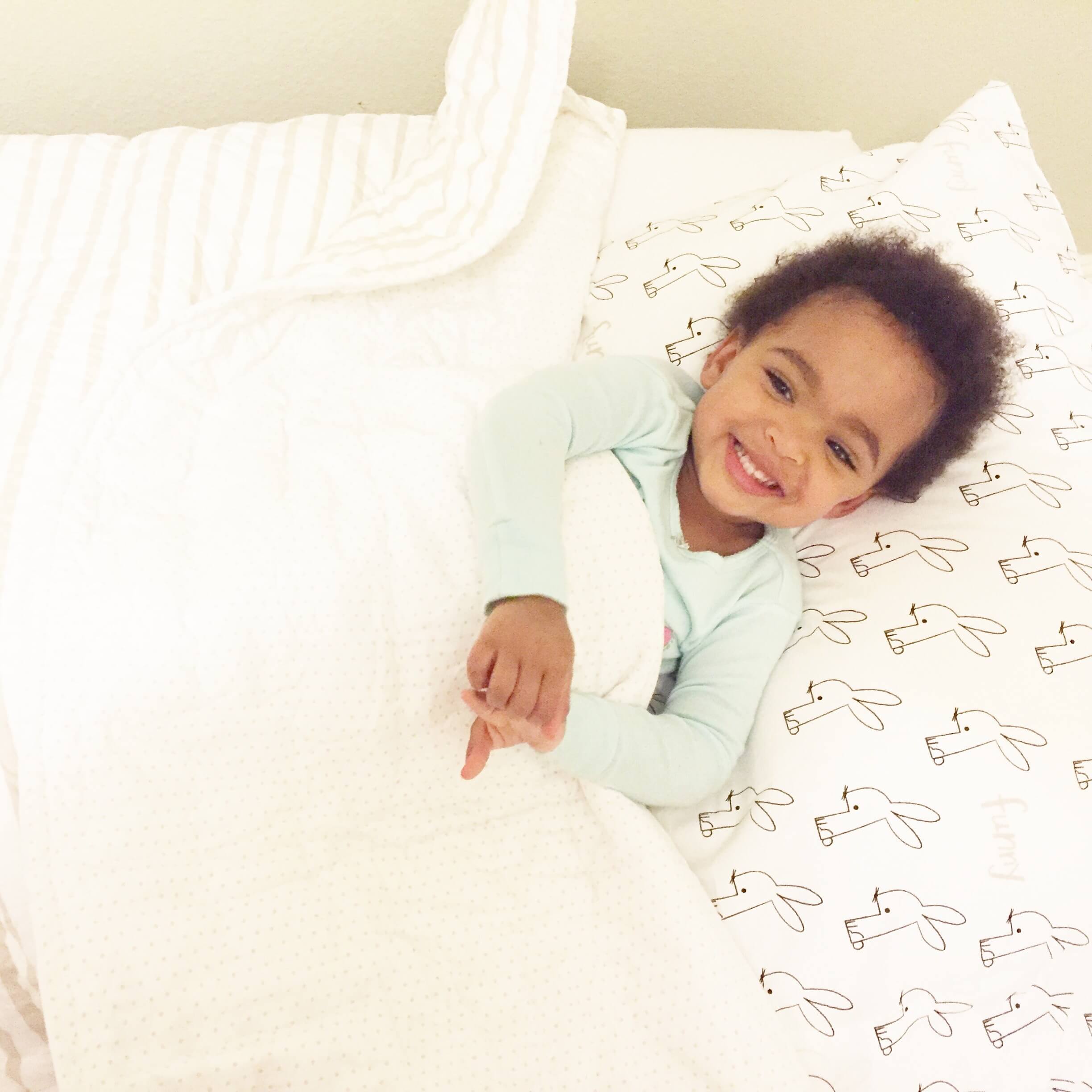 Come, step into her room.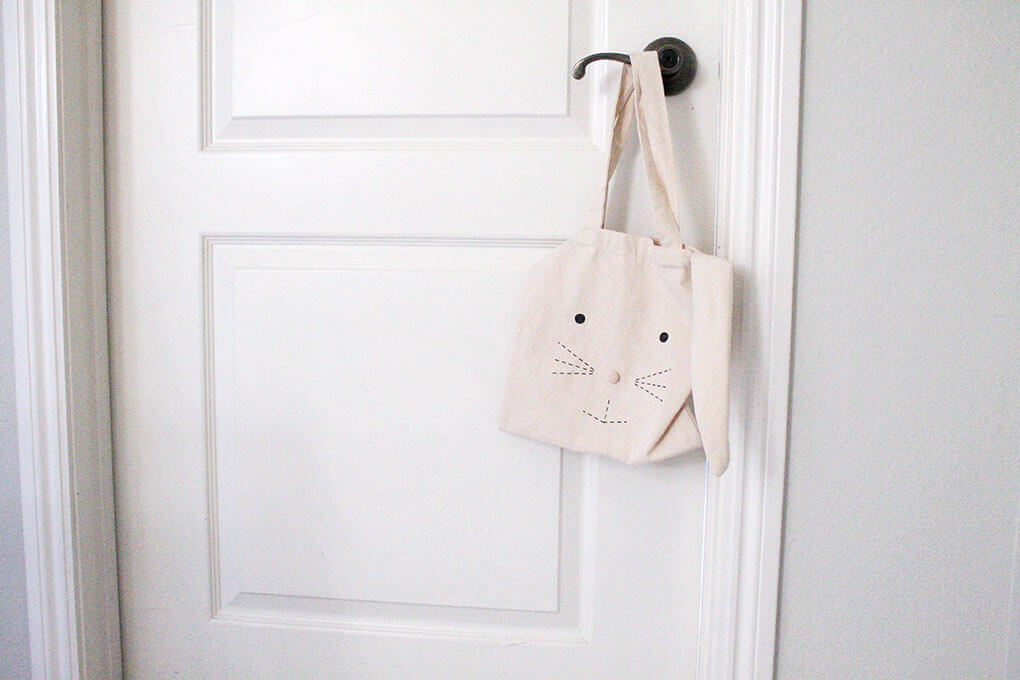 A Simple Toddler Room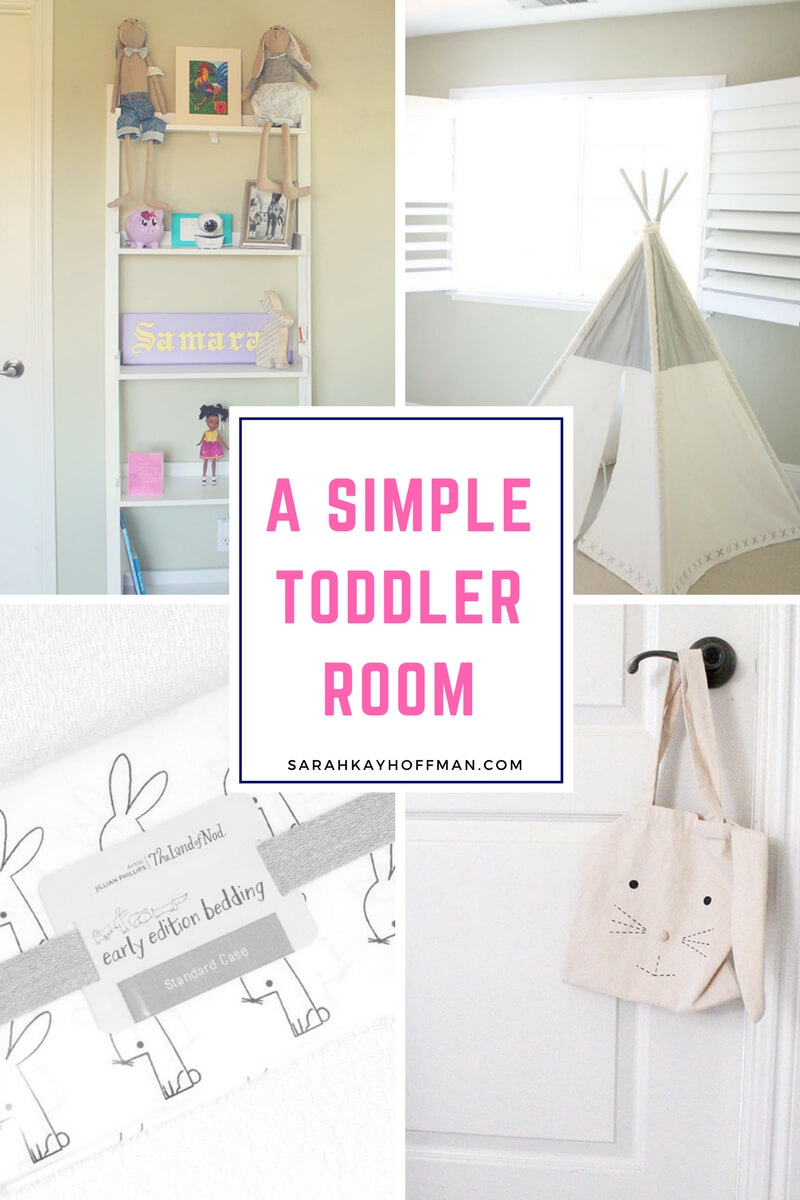 Here's the deal, there is nothing magical about Samarah's room, except that it's simple and just sweet all around. Her room is currently comprised of 4 main elements:
Bed
Teepee
Standing bookshelf
Bunnies

Bed
We made the crib-to-bed transition around the end of February, just prior to our call for Isaiah. (Yeah, yeah, I get it….February was so long ago! I'm busy.)
We got the bed frame from Wayfair. And it has been a great bed. I love its simplicity and the three pull-out drawers, which we keep shorts, pajamas, and accessories in.
But the bed frame is not the reason Samarah loves sleeping in it so much. It's all about the bunnies. In case you have never heard of The Land of Nod, I am here to tell you that their stuff rocks! We bought Samarah the Bunny Pillowcase (which I remind her is "a funny bunny" each night) along with the Bunny Quilt.
When planning a simple toddler room for her, we more or less started with the bed 'n bunnies, and then went from there.
Standing Bookshelf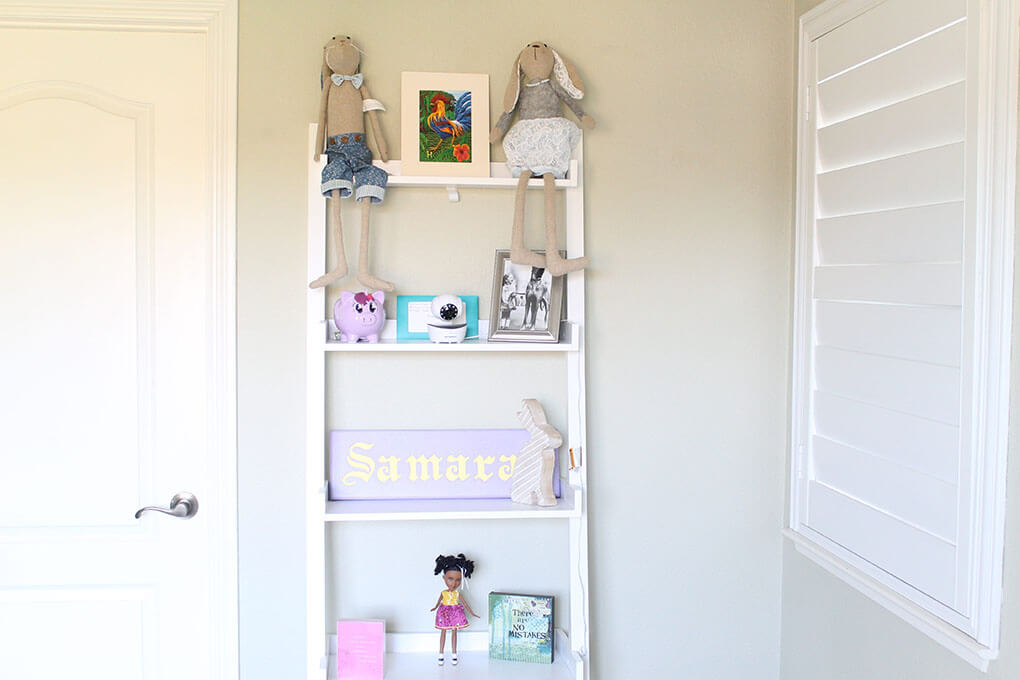 Before Samarah came, Ryan and I took a trip to The Container Store. We got this bookshelf and another one that looks similar, only it's a desk that I use in our bedroom upstairs.
We should have gotten more of these bookshelves because they have been a great way to display just a few things in her room without leaving clutter all over the floor.
Her shelf (starting from the top) holds her two main bunnies, the Mr. and Mrs. (which I got at HomeGoods last Easter), a painting from Hawaii, her piggy bank, monitor, a card that always reminds me of she and Reagan, her Samarah sign my dad made for her, another bunny, one of her dolls (or as she calls them, "dollies"), two quote signs and a couple of books (the other 800-something books live in our book shelf on the second floor and playroom on the first floor).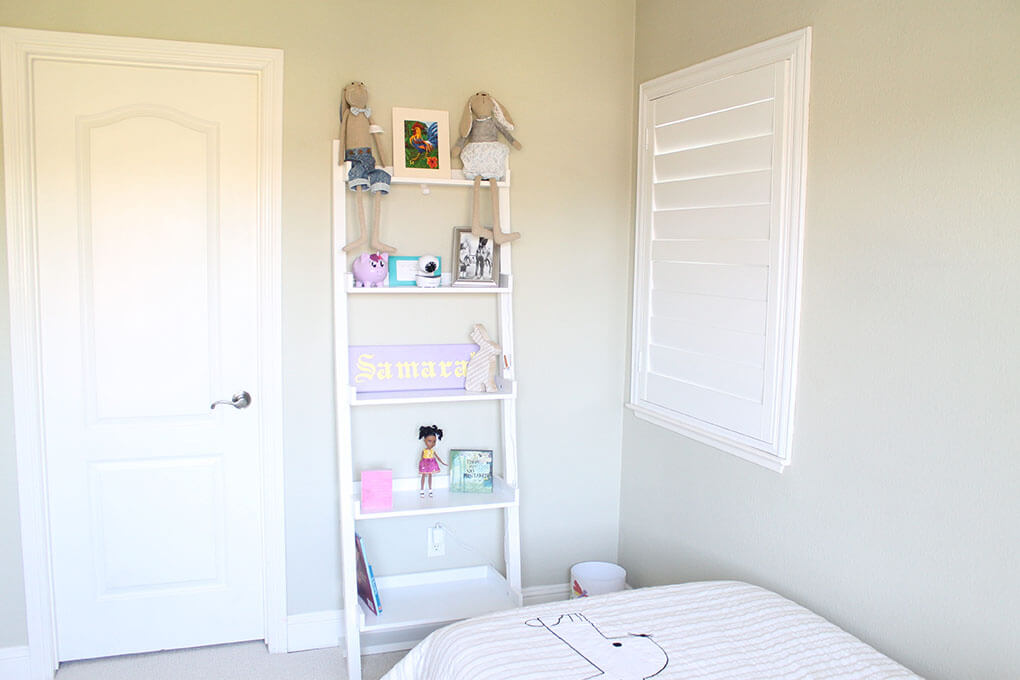 The shelf is mounted to the wall, by the way, so it can't fall on her.
Teepee
Other than her bookshelf, this is the only other main item in Samarah's room. She loves it, and could play in it for hours. In fact, I think she does sometimes during naptime or late at night/early in the morning. I'm totally fine with that.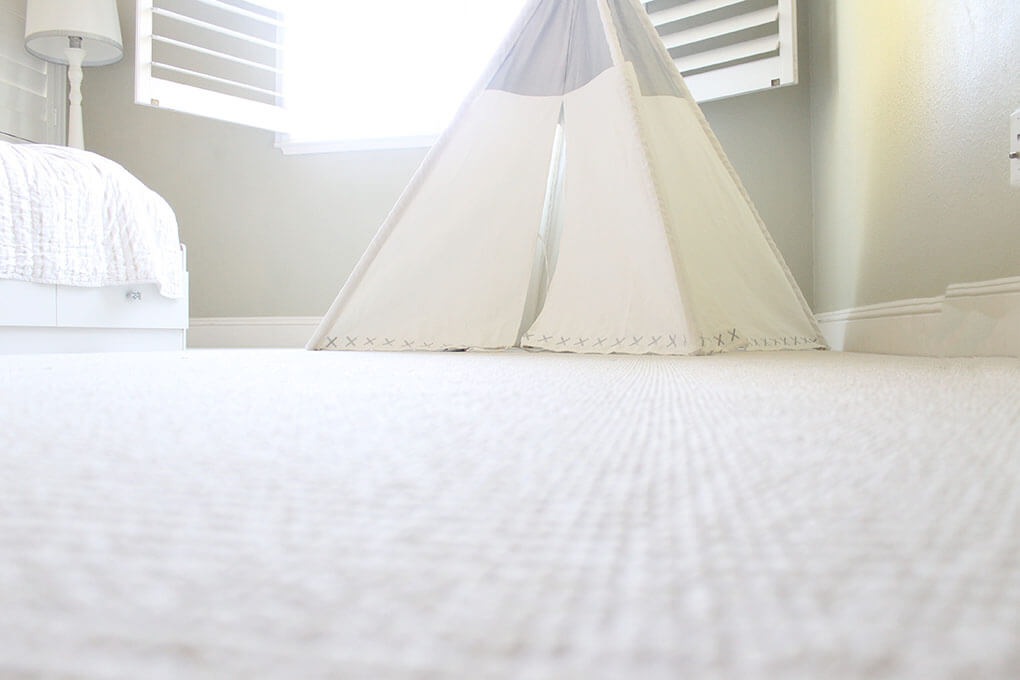 The Land of Nod sent me the Silver Metallic Teepee because that was my favorite for her room, but all of their teepees are adorable.
Samarah likes to take her dollies and bunnies in the Teepee to play, and Isaiah loves to play peekaboo in-and-out of it. It's a great place for reading stories to them, and I love the simple and fun element it brings to her room.
If you've never been to a Land of Nod store, you must see if there is one in your area. If you're in the Bay Area, there is one at the Broadway Plaza at the Crate and Barrel in Walnut Creek (also Palo Alto). The store spaces are inspiring, but the truth is that I order most of our stuff online!
p.s. We may or may not have gotten baby girl's crib bedding from Land of Nod. Stay tuned:)
Miscellaneous
Other than the bunnies, TeePee, and bookshelf odds and ends, there are just a few more touches that make a simple toddler room complete.
Her clothes. The girl has clothes galore, but not because I bought them. My cousin (and best friend) has sent 80% of her wardrobe. She has two beautiful older girls now, but she kept the best clothes just in case. Sure enough, our own beautiful girl came along, and so she graciously passed along her awesome style to us. (If you've ever seen Samarah in person, then you know she is always dressed insanely adorable. Guys, I have nothing to do with that. Me + fashion are far from friends, but that's okay because it has meant that my marriage is even better. I would never be found on a shopping spree, unless it's at Dick's Sporting Goods or Target. Ha!) Because there are so many clothes, her closet is organized by color.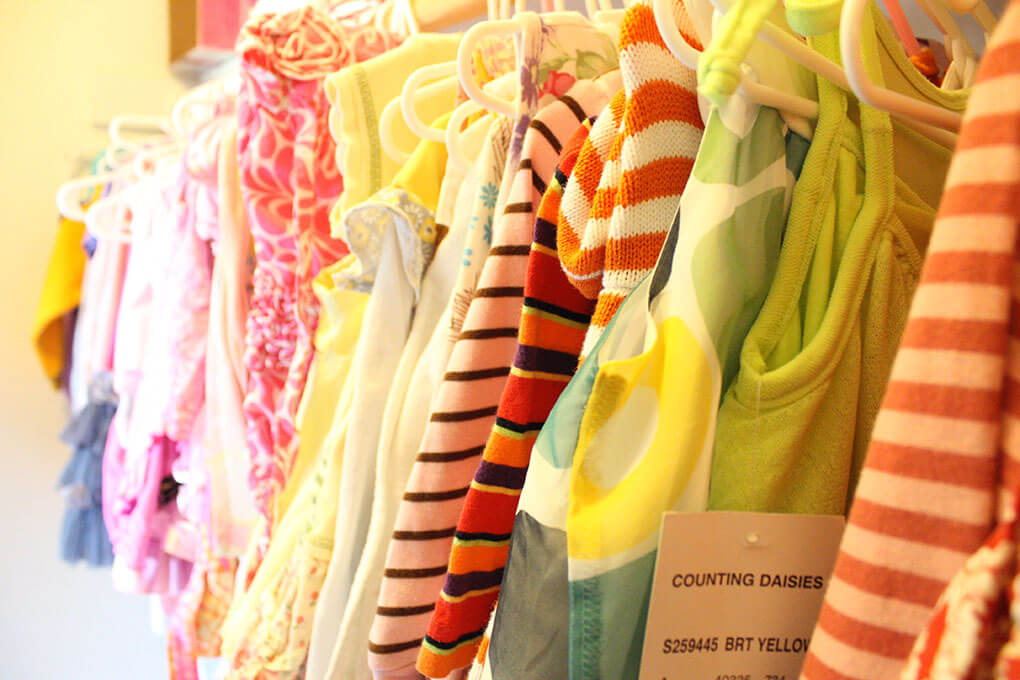 Random stuffed animals. Remember the story about the light? These are a couple of the guys who help watch over to make sure she does not get out of bed before the light turns off. Cute, but let's be honest. They have not been doing their job to make sure she stays put. She is still out of bed no less than 5 times each night.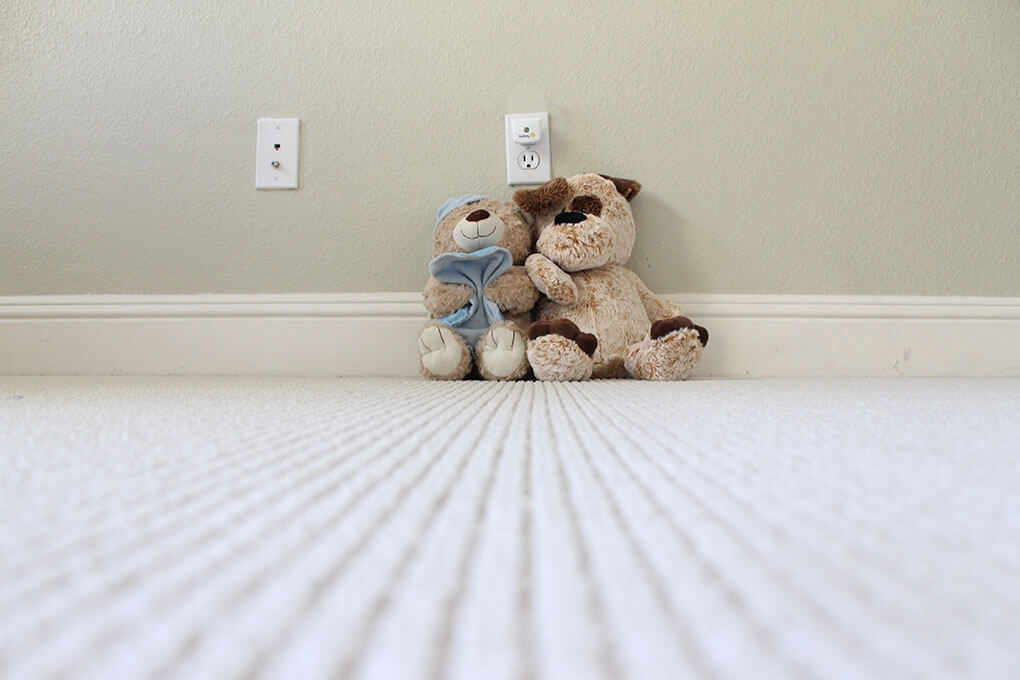 Dolly. She has really taken to her main Dolly, you know, the American Girl doll she got this past Easter from our IVF doctor. I wrote about it via Easter is Hope. She likes to do Dolly's hair, put bracelets on her wrists, hold her, and sometimes even get a diaper out to change her. Ha! Yes, she is still a little too young for such a nice doll, but we watch her with it, and let her play with it as often as she wants.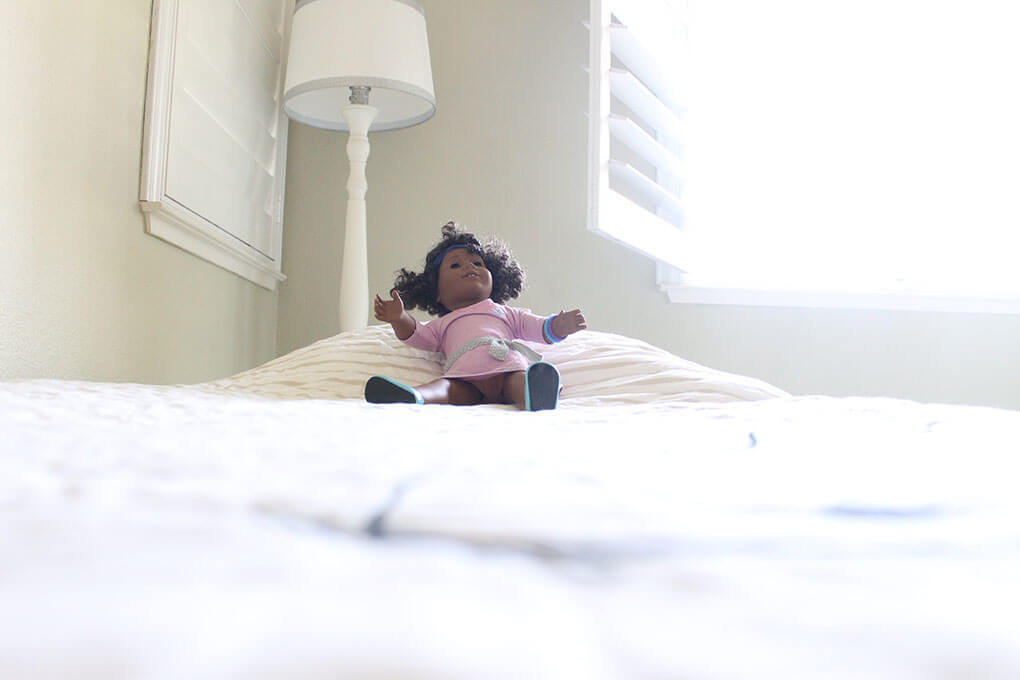 Samarah's special dates. After Gotcha Day, my friend Jen had this made for Sam. It hangs on her wall, right as you walk in. My heart is full each time I look at it. I mean, there is nothing more precious than those dates when you foster-to-adopt!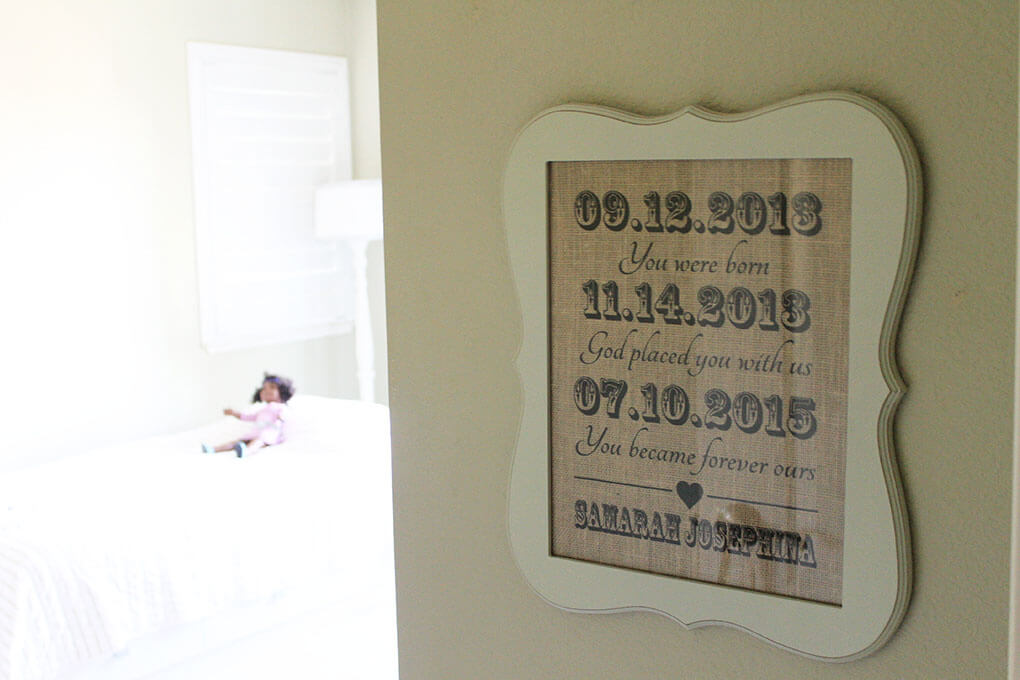 And that's pretty much it. There is one other small nook that has a tiny shelf with a bunny sitting on it (are you suprised?), and her closet is really big (semi-messy), but all-in-all just a simple toddler room.
Now, to get Isaiah's room done (elephants are the theme), and baby girl's a little more settled.
p.s. Do you like when I do these features of rooms in our home? Let me know. I can do more. Like the kid's bathroom – we have finally settled on a Dr. Seuss theme, so I could invite y'all in for that next?
Xox,
SKH
You will heal. I will help.