I have been told over-and-over again to remember: "Put your oxygen mask on first." I always enjoyed the analogy, but once we got Samarah I couldn't help but think, "Yeah, right….I'm choosing to put her oxygen mask on first." And that was just purely instinctively.
The Oxygen Mask
What is this oxygen mask people talk about anyways? In a literal sense, it's the oxygen mask the airline talks about prior to any flight departure. They review where the oxygen mask is in case of an emergency and that you should always put yours on first before helping anyone else. The idea is that we can't possibly help someone else unless we have first helped ourselves.
My thinking had always been, "But if I act fast enough, I would have just enough time to help those I love first to ensure their safety. My own safety will be at risk, but it's a risk I'm willing to take."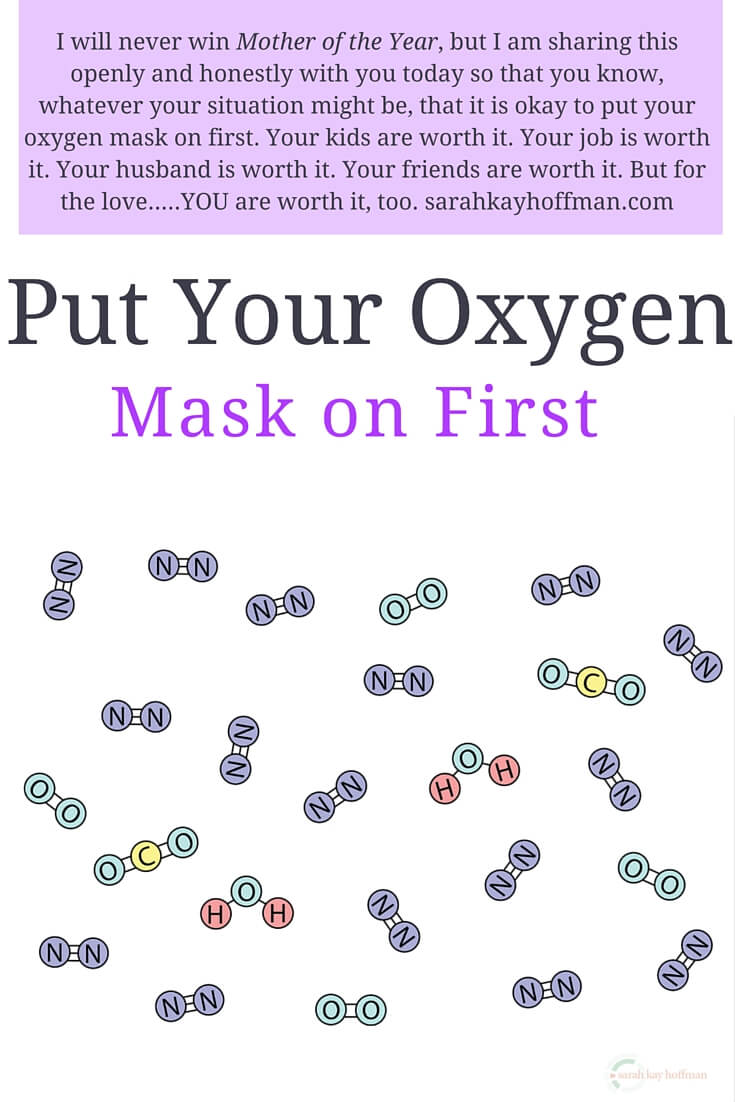 Put Your Oxygen Mask on First
Tomorrow marks 1 month since Isaiah came to live with us. During this time, I have felt emotions and dug up feelings that I never knew could exist. I recently heard Liz Wolfe talk about severe adrenal fatigue (which I have), and the focal point was stress – adrenal fatigue persists when excessive stress exists (me to a 'T').
She talked about the idea that not all emotions, thoughts, and feelings are appropriate to deal with and talk about immediately, but that if we are not willing to bring them to the forefront, we must "shelf" them for later vs. dwelling on them daily.
Liz has a birth story that she wants to talk about and tell because it is weighing heavily on her emotions and stress levels, but she's simply not ready to yet. So she has chosen to shelf it (and all the stress it might bring in her life) for later.
I felt like she was talking to me because, while it's not a birth story, it's a "month 1 of Isaiah" story that has weighed me down. After listening to her, I have chosen to shelf it for now. I am hoping to tell that story at some point, but on my time, when I'm ready. The point is, I chose to take that stress away from my plate, and then I began making other decisions for helping myself.
It all started to make sense that yes, it's true….put your oxygen mask on first.
One Hundred to Zero
I went from working full-time for Nutiva and owning my own business, A Loving Spoon nut butters to leaving Nutiva and saying Goodbye, A Loving Spoon nut butters.
I went from one hundred to zero. Those first several months with Samarah and I were magical, and I won't pretend they were anything different.
But once there were two, I suddenly felt like I had gone from one hundred to zero then zero to one hundred, but only this time at the speed of one hundred I had zero breathing room, and no space for anything or anyone but my children.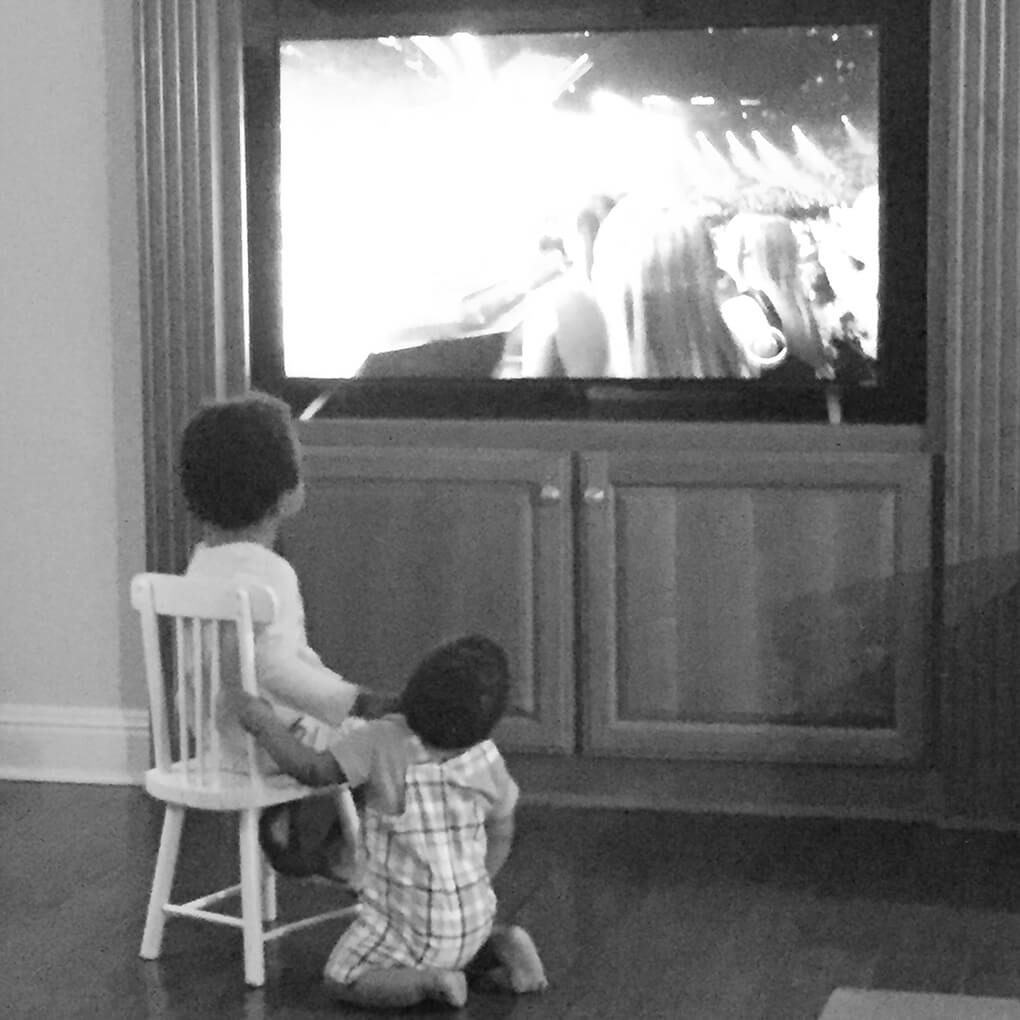 The Struggle is Real
I know there is an eye roll when mother's say "the struggle is real," but I am saying it today because I do believe it now.
The struggle is real, and that's coming from someone who waited years for a child, had a failed IVF cycle and begged, pleaded and prayed to God for a baby to come along.
I am learning that even with all of that, it's okay to feel like the struggle is real. What's a struggle for one, is not for another. Yours are not mine, and mine are not yours, but the way our struggles affect us are very real.
Zero to My Oxygen Mask
One hundred to zero didn't work. Zero to one hundred definitely won't work. And because I'm so Type A, I always thought those were my only two choices.
They are not, and so I spent a lot of time trying to figure out how I could go from zero back to a place that made me feel a little more sane -> zero to my oxygen mask.
I thrive on productivity, my work, health, and fitness. By regaining those elements in my life, I will be a better person and a better mom, which is my number one passion, joy and duty.
I am going back to work, but just part-time with Nutiva as their Content Editor (because I love it, content is my jam and I think I'm fairly good at it:)). I wanted to feel really guilty about that, but I no longer do. I now feel empowered that I made a decision that helps put my oxygen mask on. This isn't about anything, but balance and space, both of which I thought I could completely forego for myself because I had two small children who needed me.
Samarah and Isaiah do need me, and I desperately need them, but I am no good 100% of the time if 95% of that time I am without my own oxygen mask.
I vowed for less in 2016, and I still maintain those vows.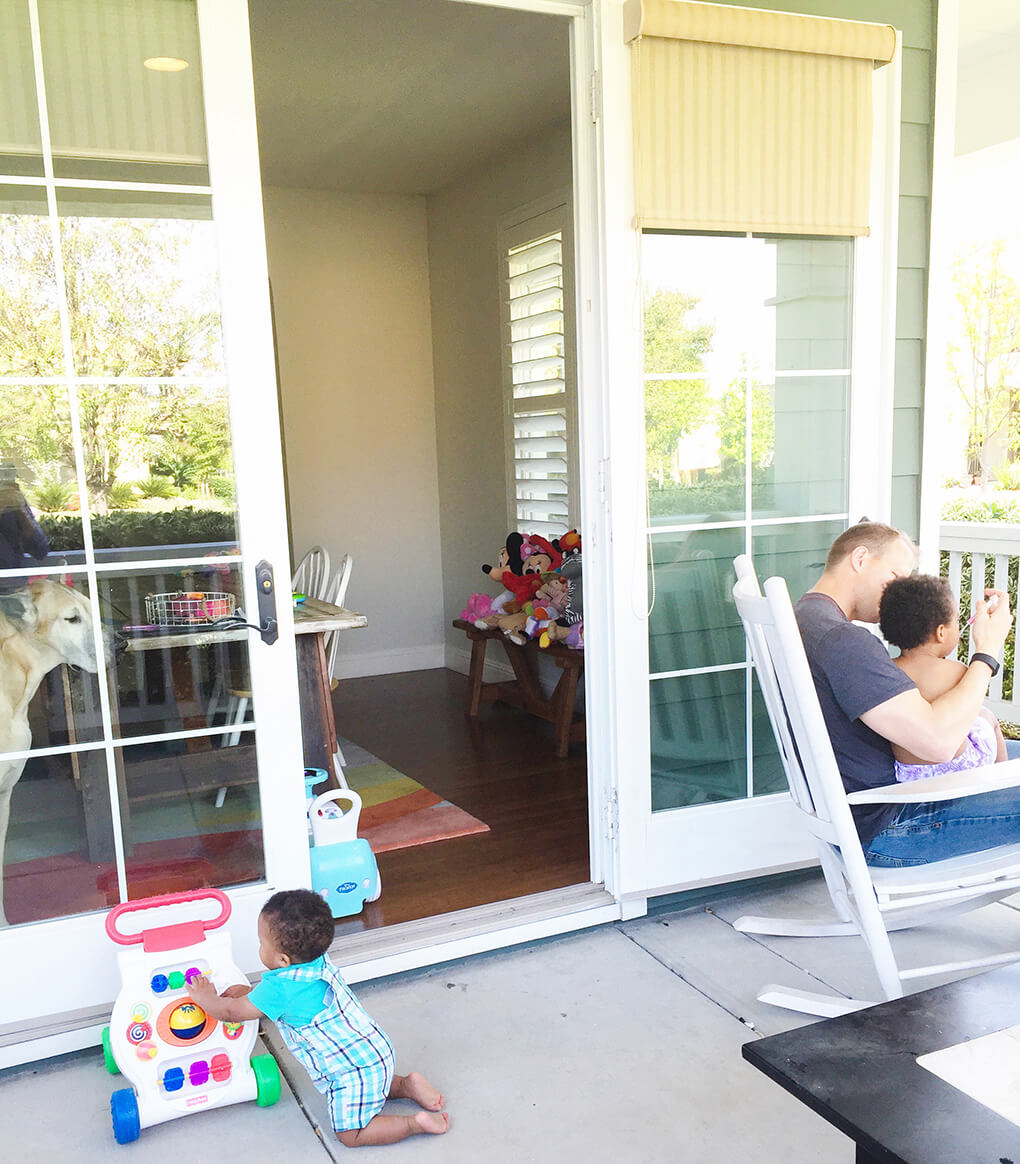 I have hired some help and set a (new) schedule (with clear boundaries at Nutiva) that allows for ample downtime, summer pool time, returning to workouts (mostly at home), walking, healing, playdates and lots and lots of hugs, cuddles, and kisses for my babies (and maybe the dogs, eh?!) and amazing husband, Ryan.
I will never win Mother of the Year, but I am sharing this openly and honestly with you today so that you know, whatever your situation might be, that it is okay to put your oxygen mask on first. Your kids are worth it. Your job is worth it. Your husband is worth it. Your friends are worth it. But for the love…..YOU are worth it, too.
p.s. I am still not sure I'd put my own oxygen mask on first in the airplane situation. My instincts would go to Samarah, Ryan and Isaiah. And I think that's how I know that my intentions are always just as they should be.
Xox,
SKH
You will heal. I will help.