We have already arrived at our TDM Team Decision Meeting time.
Compared to the foster-to-adopt journey with Samarah, this one has gone light years faster.
We received the initial call for our little man on Wednesday, February 17, 2016.
He was found on Thursday, February 25, 2016.
We decided to fully move forward with him instantly. (We did with Samarah as well. Remember, gut feelings – always listen to them, and always run with them.)
He had 4-6 hour visits with us on Sunday, February 28, Wednesday, March 2 and Friday, March 4 (this changed from the original Tuesday/Thursday). These smaller visits, while lovely, were just not enough time to get in all our snuggles!
Our final visit with him was our "big overnight," which was yesterday through later this afternoon. We have had him since 9:30 am, and our hearts could not be fuller at this point.
Once all appropriate "transitional" visits have been completed a TDM must take place. Well, except for in Samarah's case, which was just a very odd situation altogether. We never had to do one for her, but there were many things about her adoption that were not normal or standard for a foster-to-adoption placement.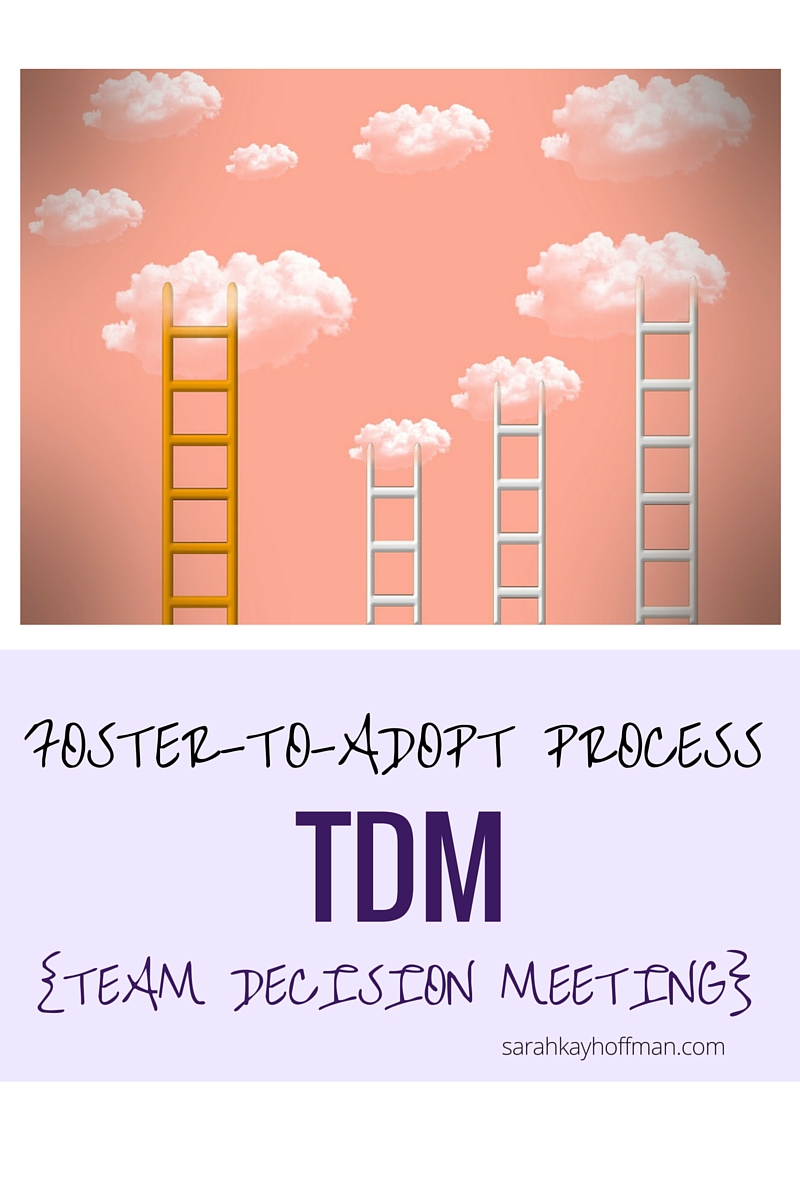 TDM Team Decision Meeting
The goal for TDM is to reach consensus on a decision regarding final placement and/or to make a Safety/Action Plan for the child. This meeting is essential prior to a child moving into a new home.
This meeting will take place at the county. At this meeting, the current foster parents, little man's current social/adoptions worker, the adoptions supervisor, a TDM facilitator, our agency social worker and Ryan and I will be present for sure. And there is one more person/people that are invited, should they choose to come -> biological parents.
During this meeting, the complete needs of the baby will be discussed to make sure everything is being addressed, and to make sure there are no gaps or holes anywhere.
Then What?
And after this meeting, if nothing goes awry, we are able to have the little man officially placed in our home because the decision found would be that planning for a full adoption of him (by us) is in his best interest.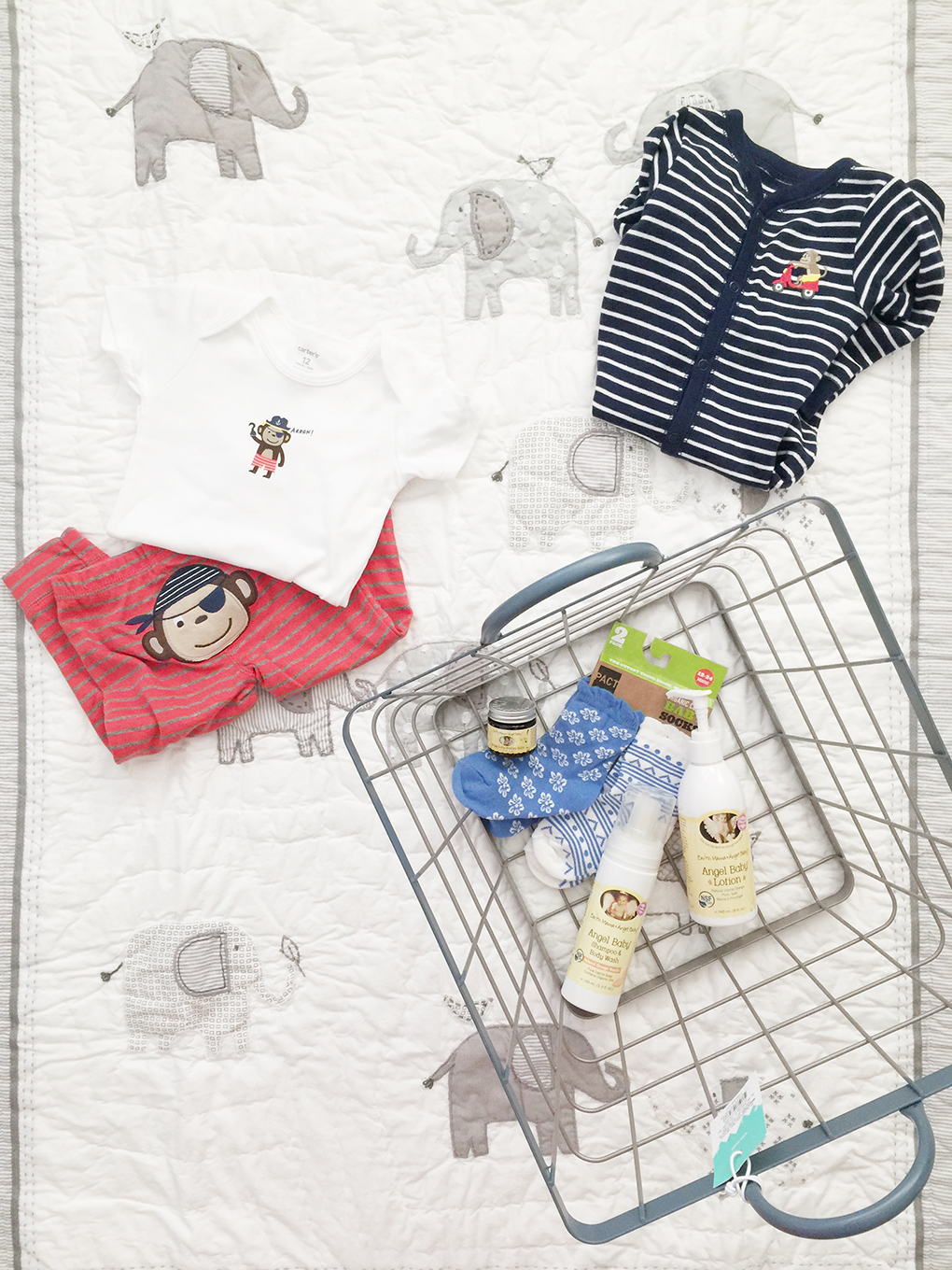 Thoughts and Feelings
In a recent blog post on my journey with SIBO, I shared more than just the practical information (medications, supplements, diet, etc.). I shared about all the feelings that come along will illness. I did this because I believe it does people (who face these same struggles) no good if I fail to share the internal struggles that come along with the external ones.
I feel the same when I share our foster-to-adoption journies.
While I am coming off a week high from being with the little man, and watching how our family is going to grow with another little voice, I am definitely not looking forward to the possibility that his birth parent(s) could show up tomorrow.
I do realize that it's standard and the law to notify birth parents, but I struggle with this, because at this point in the game, their rights have already been terminated. It took us what seemed like forever to hit the 60-day wait with Samarah, but with little man, we have already entered that time period. (For the record, on day 59 Samarah's birth mom appealed the court's decision, dragging the case out even longer.)
If she/they shows up at our TDM, stress will be high, very high. The reality is that we likely live no more than 30-minutes from she/them, and my fear always for having a face-to-face with Samarah's birth mom (which it was recommended we never have) was that at some point, we might run into her. This scenario could become a reality with little man's birth parent(s).
And that's scary for me, for us.
You must remember, our children have not and are not coming from parents who have said (while pregnant or shortly thereafter), "I wish to give my child up for his/her good, and these are the people I have chosen."
The scenario where we are hoping to take the little man with us and to love him forever is one that, quite possibly, infuriates a birth parent(s).
The clashing would not be guaranteed to produce a positive outcome.
Yesterday + Today
Today I am filled with emotions, waiting out tomorrow.
I am nervous to take that first step into the TDM, and then regardless of who is or is not there, and am a little anxious to find out how TDM will go and what exact door it will lead to next.
I am also filled with a sense of peace because unlike our first call for this second adoption, we could not feel more grateful to have found the one.
He has taken to us immediately, and we are having a hard time even comprehending how "easy" he is.
We got home yesterday morning and decided to take Samarah to the park. Ryan pushed her in the stroller, and I placed little man in my Ergobaby. He was so calm and content that shortly after he fell asleep, all nestled into my chest.
He and Samarah have already joined the same napping schedule, and at both naptime and bedtime, he cries no more than 1 minute and is asleep.
Samarah is slowly but surely getting used to all of this. It's hard because he would be with us just a few short hours, and then he would leave. Yesterday he was with us for such a long time that I think it's started sinking in. She has her jealous waves, but this is no different than when my friend's bring home newborns to their toddlers. Simultaneously, she loves her some baby.
He is even going to be a mama's eatin' boy! We can discuss how I feed our babies another day, but right away I introduced him to avocado and my bone broth, both of which he loves. Today I'll get out an eye dropper for a few droplets of cod liver oil.
We got him giggling last night by way of tickling, and that laughter is priceless.
He and Sam listened to their daddy play guitar while he noshed on Kiki the elephant and frozen teething rings. He's teething badly but barely shows it.
I could go on-and-on.
And for all of these reasons, even though today has me filled with emotions for tomorrow, today also feels really beautiful.
I have been reminded of all the good that exists in the world, of God's great love and that no matter what we have already been able to give lots and lots and lots of love to a little man.
Xox,
SKH
You will heal. I will help.