I am asked this all the time, "IBS vs IBD what's the difference?"
While people tend to use the terms interchangeably and they share many of the same symptoms, there are major differences between IBS and IBD.
IBS vs IBD What's the Difference?
Click HERE to save this post for later.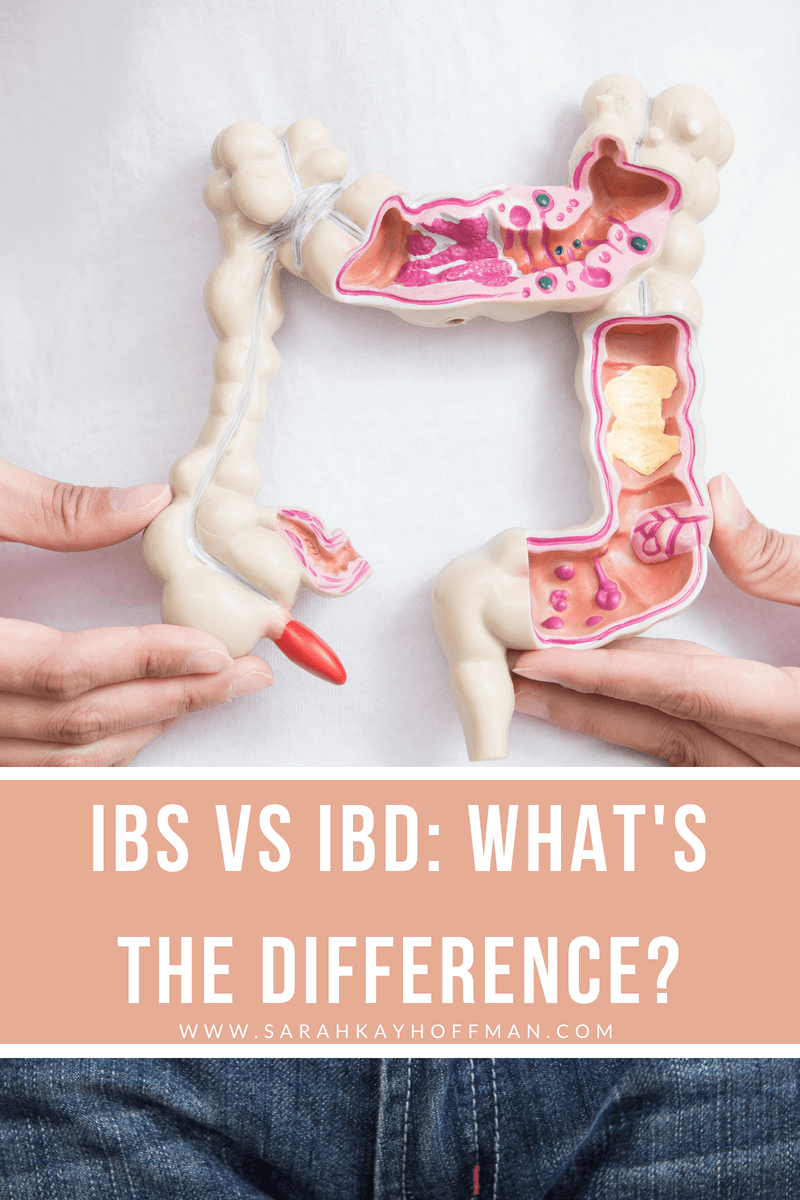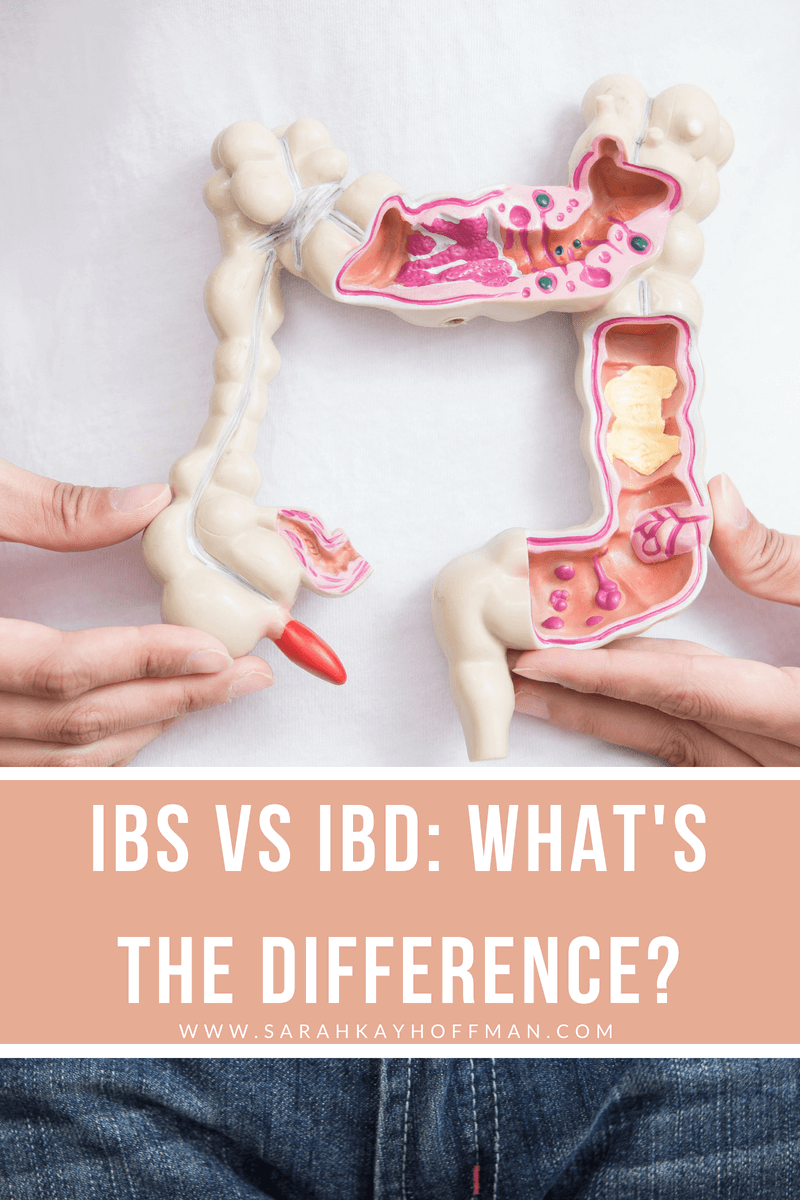 For years, I was told it was "just" IBS, and then I was diagnosed with Colitis. You can read all about it via my story. Know someone who might benefit from this information? Click HERE to save it to your Pinterest, HERE to share it on Facebook or grab this link -> http://bit.ly/skhibsd to email anyone!
What is IBS?
Click HERE to save this for later.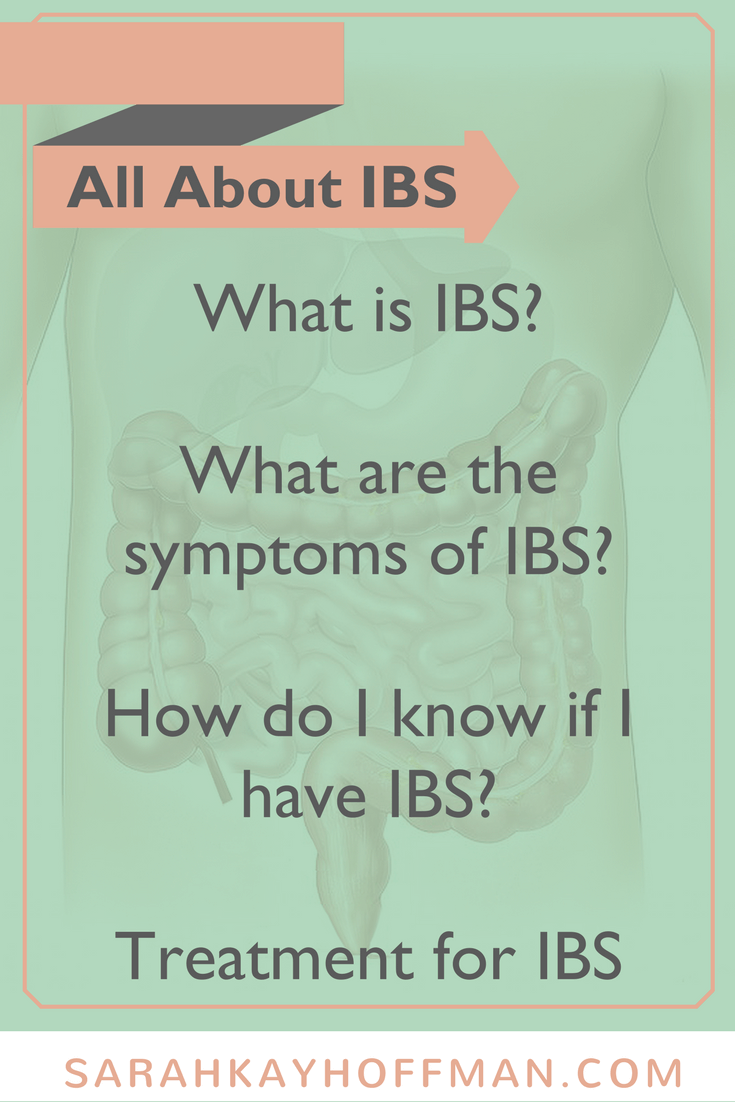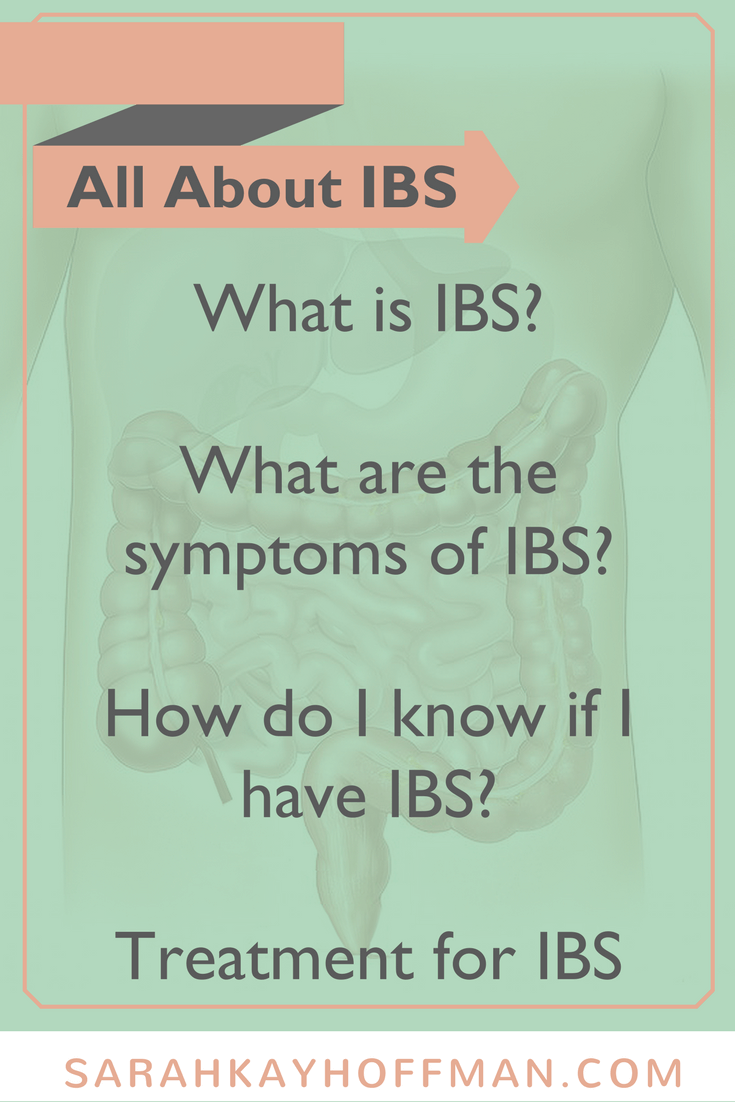 IBS stands for Irritable Bowel Syndrome. Most people with IBS will never develop IBD, but most people with IBD have IBS symptoms, which is why I always say IBS and/or IBD. IBS is known as "spastic colon," and since it's a syndrome it's just a set or range of symptoms that may fall into the defining category, Irritable Bowel Syndrome. IBS, unlike IBD, does not cause tissue inflammation. In other words, if you were to be 'scoped,' doctors would not find tissue inflammation, scarring, etc. from IBS alone.
Even though there is no permanent damage done with IBS, it still can cause day-to-day pain, discomfort and misery for those who battle it. "According to the International Foundation for Functional Gastrointestinal Disorders, IBS affects at least 10% to 20% of adults in the U.S. — mostly women — and is second only to the common cold as a cause of absenteeism from work." (source) (And now you know why I'm so passionate about helping women in particular!)
Finally, and this is something that people overlook all the time, but for which I've set out to help my clients dial in on mostly,
IBS usually begins in late adolescence or early adult life — most often at times of emotional stress. Source
What are the Symptoms of IBS?
Everyone is different, namely because some have the IBS-C (constipation) version and others have the IBS-D (diarrhea) version while others have the alternating version which includes both constipation and diarrhea. But in general, here are many of the IBS symptoms:
abdominal pain
constipation
diarrhea
both constipation and diarrhea, alternating
gas
bloat
mucus in stool
Read more about IBS via What is IBS C and D.
What is IBD?
Click HERE to save this information for later.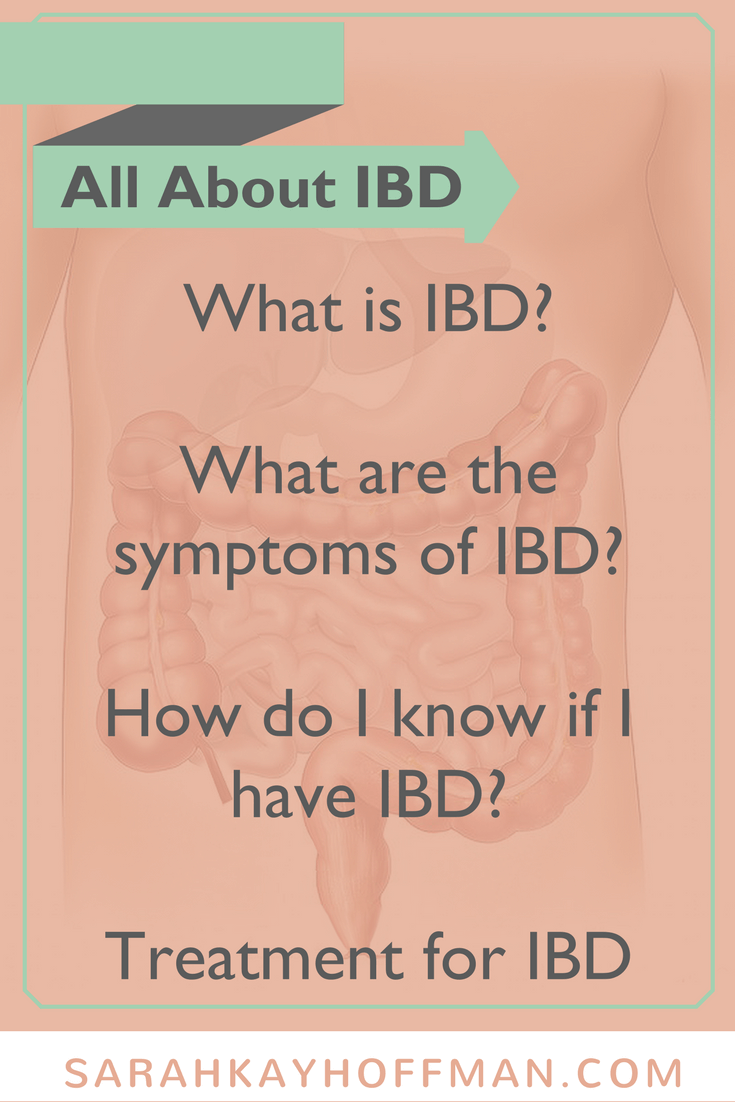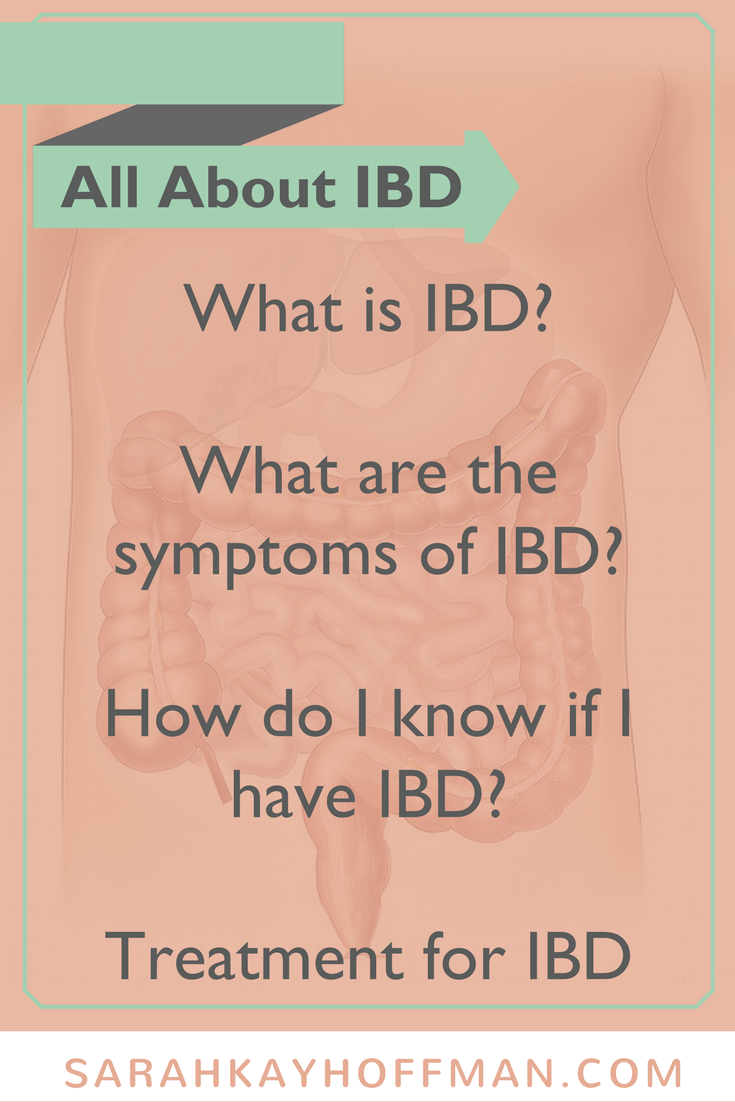 IBD stands for Inflammatory Bowel Disease. Unlike IBS, IBD causes changes in bowel tissue and increases your chances for colorectal cancer (source). IBD involves chronic inflammation on all or part of the digestive tract, and it primarily includes ulcerative Colitis and Crohn's disease. IBD affects about 1.4 million Americans, most of whom are diagnosed before age 30 (source).
What are the Symptoms of IBD?
severe diarrhea
pain
fatigue
weight loss
bleeding and/or black stools
additional: vomiting, anemia, fevers
How Do I Know if I Have IBS or IBD?
Step 1: Stop Googling.
Step 2: Find a great doctor, and if you can, seek out a Naturopathic/Holistic doctor (MD). Wondering how to find a Naturopathic/Holiday doctor? Click HERE for How to Find an Integrative Medicine Doctor! If you choose a traditional western medicine doctor, seek out referrals prior to seeing him/her. Trust me, I spent far too long trying to find a good one.
Step 3: Based on your physical, symptoms and more, your doctor will determine if you need a colonoscopy and/or endoscopy (I've had both) or other further testing like blood samples, stool samples, x-rays, etc. (I've done several) for final determination.
Step 4: Based on Step 3, a final conclusion will be made. Having said that, without step 3, a final conclusion cannot be made because you cannot determine IBD without specific diagnostic tests.
Treatments for IBS vs. IBD
This one is 110% subjective based on your doctor, personal beliefs, and choices.
Here is a list of several treatment options (not an exhaustive list and not including many/going into detail on lifestyle things which are huge factors):
Dietary changes (both)
LDN (both)
Remicade, Humira (IBD)
Stress management (both)
Acupuncture (both)
Anti-diarrhea medication (IBS)
Steroids (IBD)
Antidepressant medications (both)
Aminosalicylates (IBD)
Metronidazole (Flagyl) (IBD)
Pain relievers (both)
Surgery (IBD)
Supplements (both)
Also see: 5 Ways to Treat IBS Without Drugs.
I am passionate about gut health and in particular, women who have IBS and/or IBD.
Why? Because IBS and IBD affects women mostly, and yet, most women are so embarrassed by it that they suffer, alone, in silence.
I don't want this for you!
I have spent years and years living with it, studying it and helping other women not merely just survive, but to thrive, while going through life all the same. To learn more, grab The Gutsy Girl's Bible: an approach to healing the gut and/or join the FREE 21-Day Gut Healing Inspiration Journey.
Xox,
SKH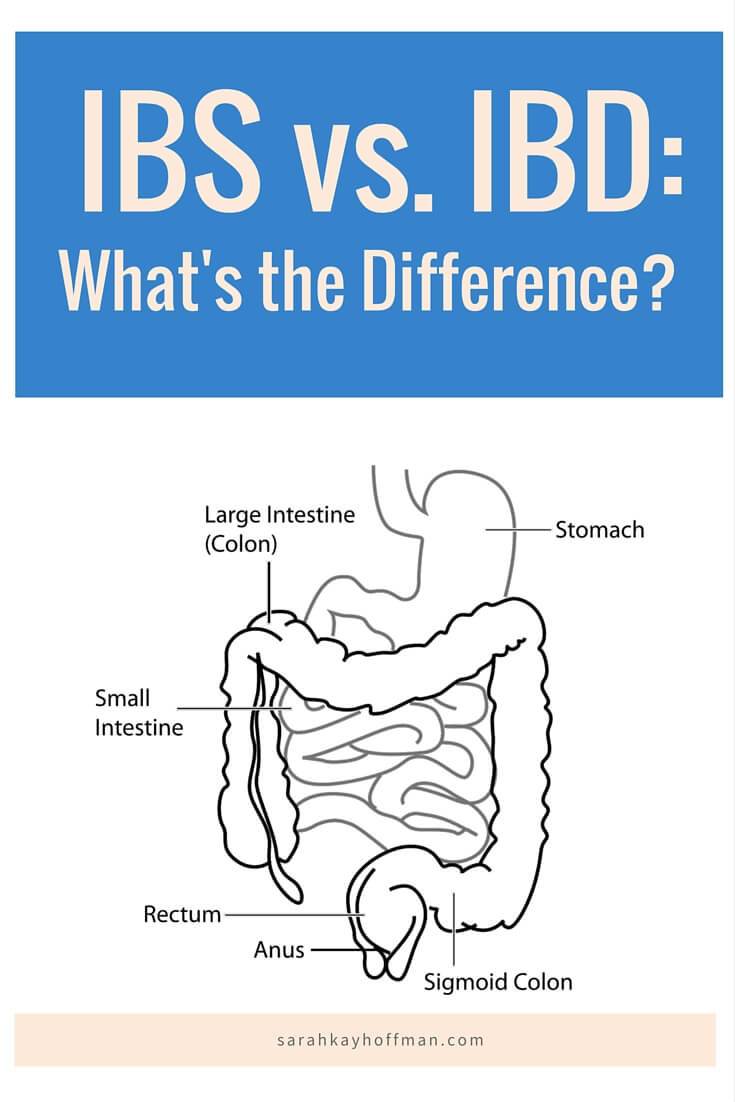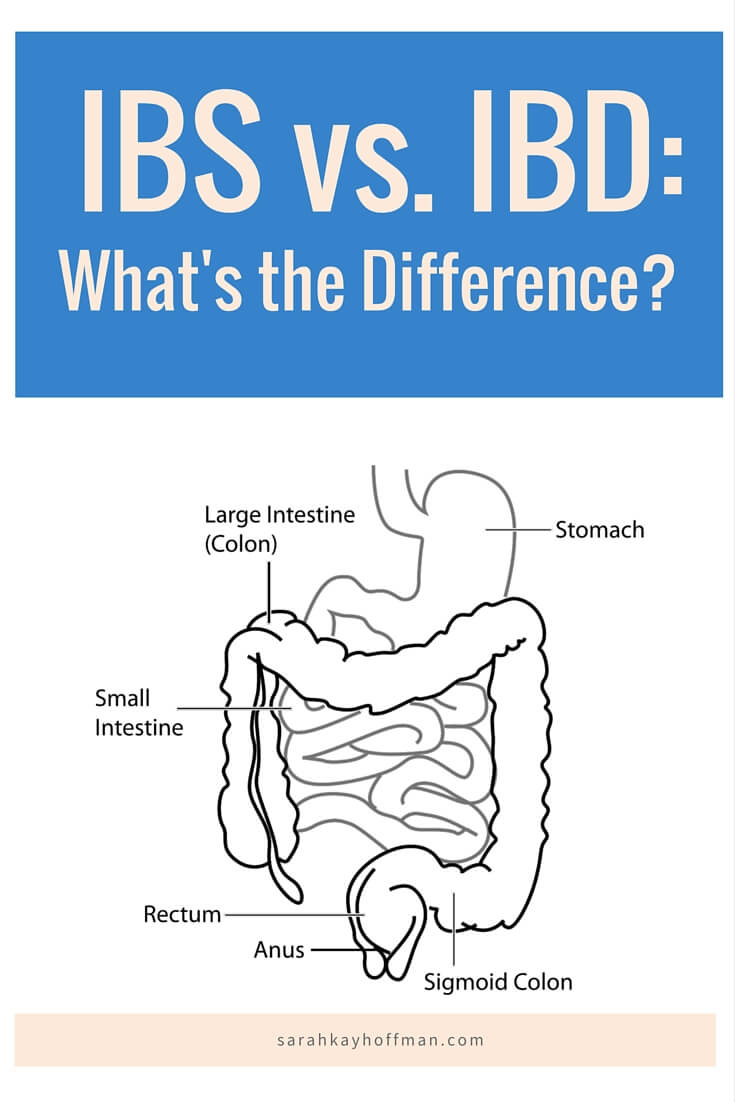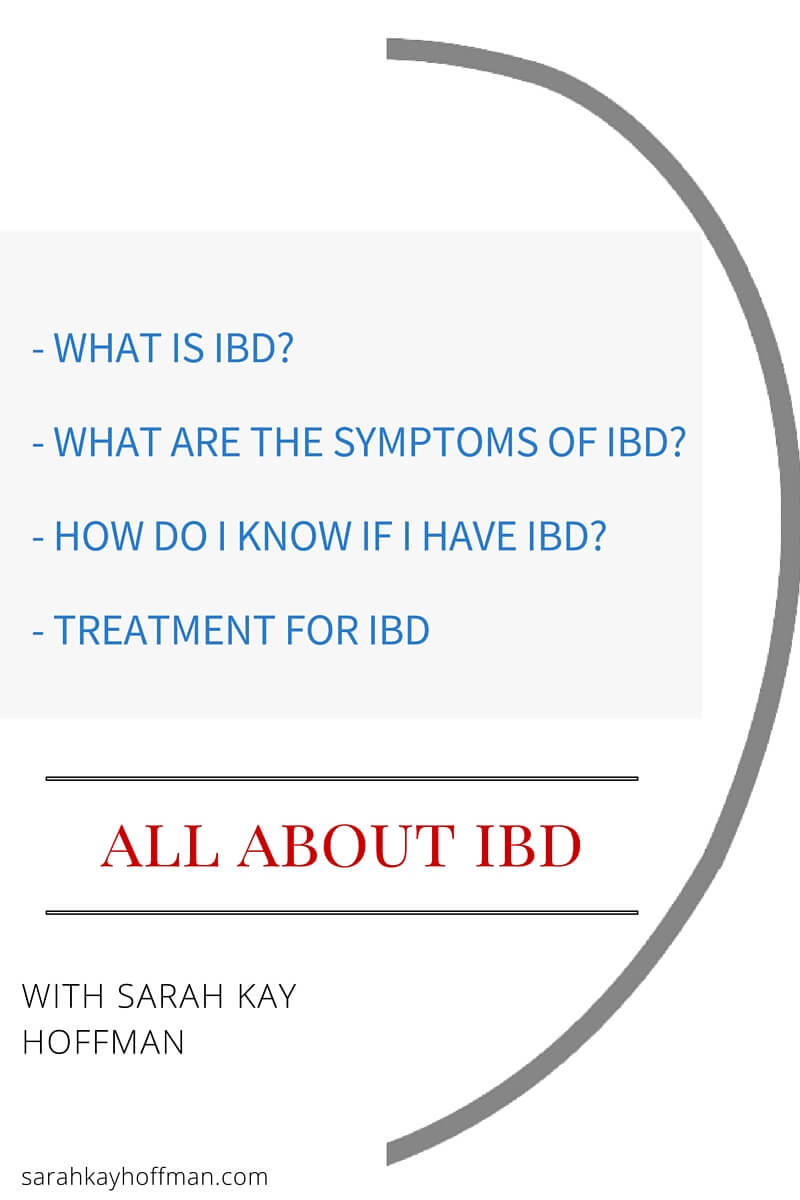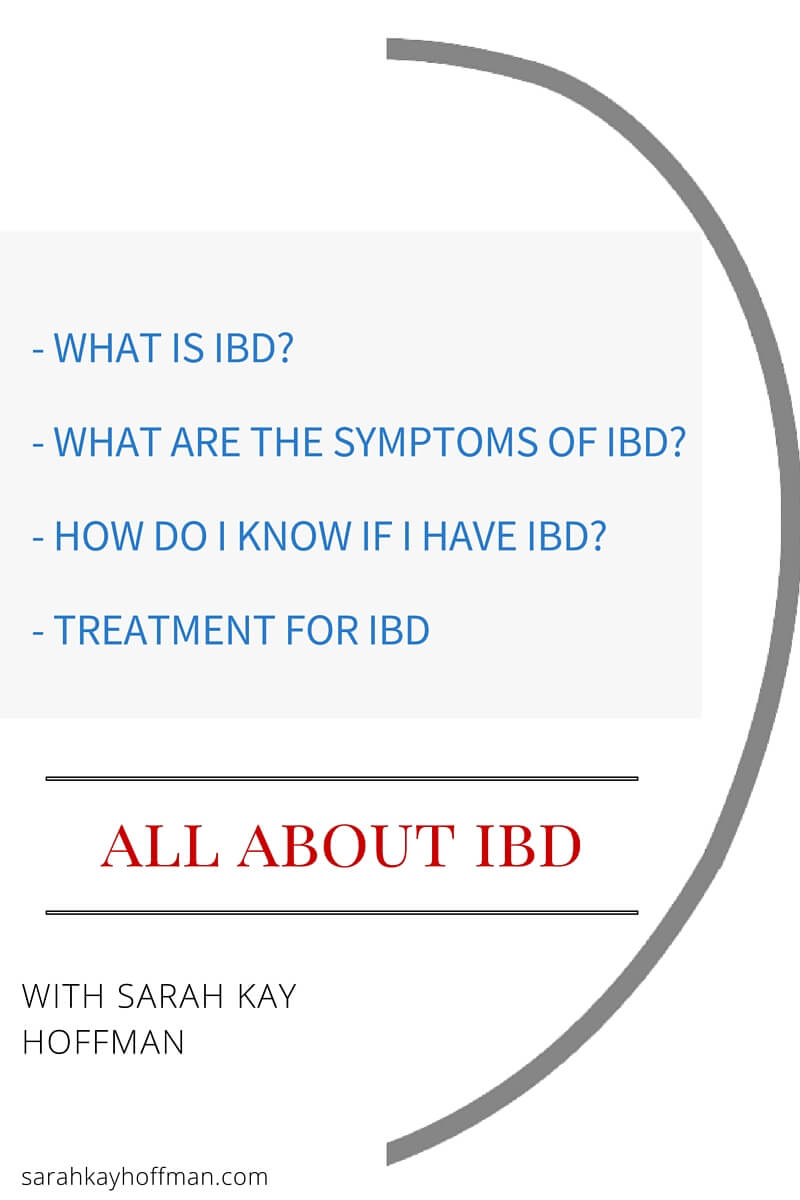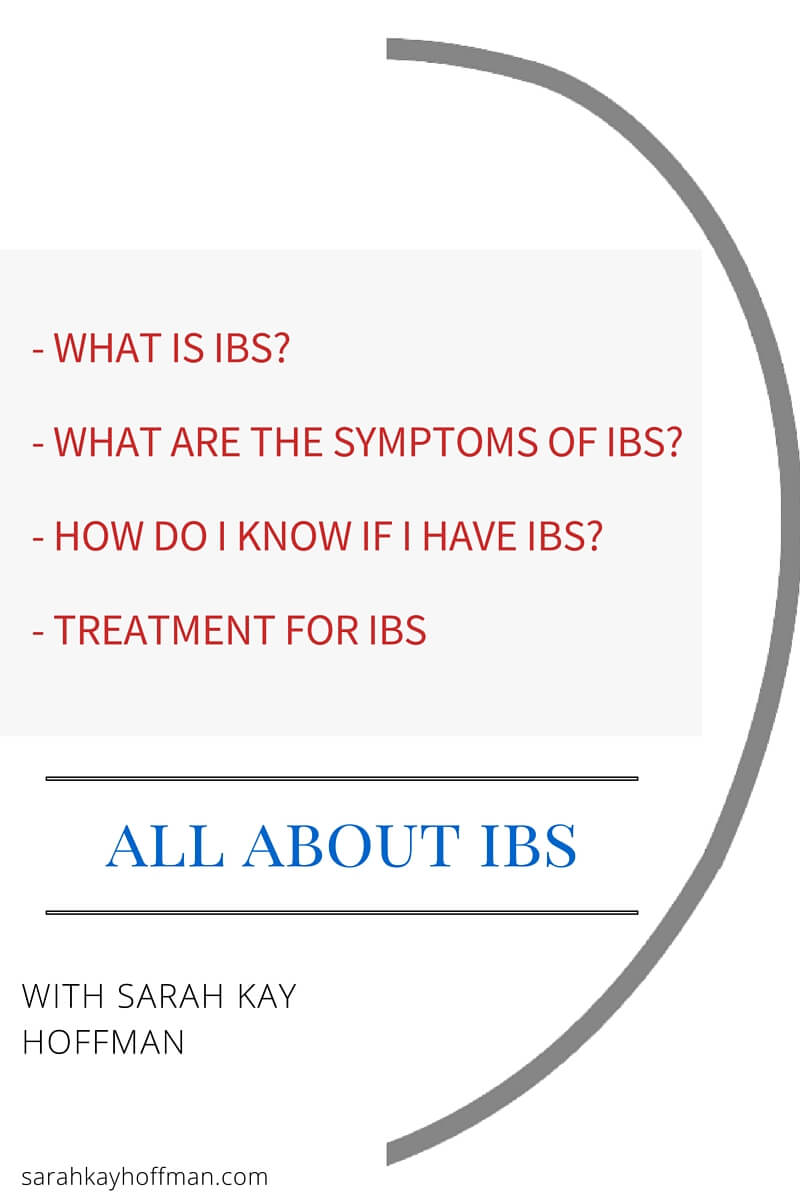 You will heal. I will help.