I put Samarah down for a nap yesterday and immediately ran to our garage. That's where I'm working on a few painting projects. I realized, while putting another coat of fresh Duck Egg paint on my chairs and crate, that making house home has helped me deal with my SIBO relapse these past couple of weeks.
I used to dwell on the bad gut critters, but since stress worsens every gut situation, I stopped. I am doing as well as I quite possibly can, given everything that's going on right now. Soon I'm going to tell you about my antibiotics (which are currently en route to me, you'll understand when I explain) and then about how I am going to heal this SIBO issue for good.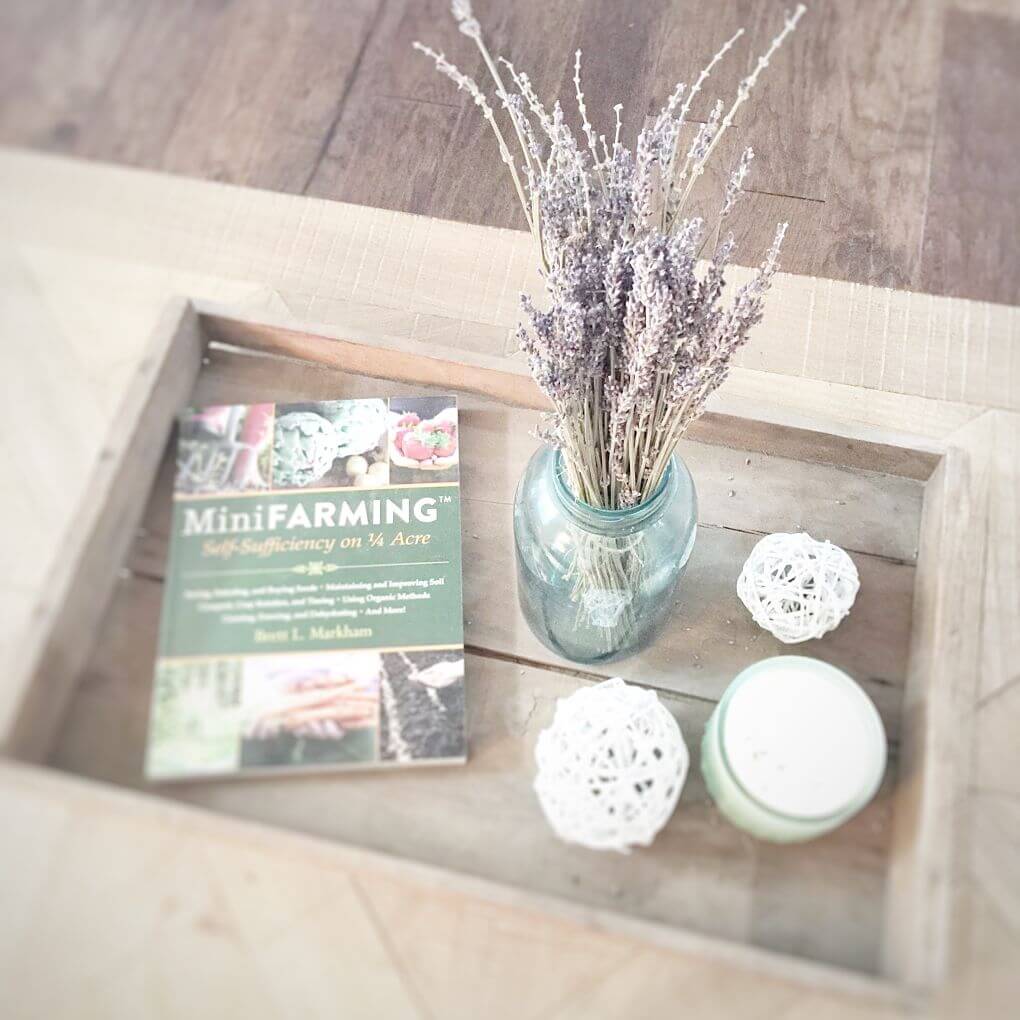 Making House Home
Inspired by the "Farmhouse Style" (bonus: in an urban setting?!)? Click HERE to save this post for later.
And in the meantime, I'm over here making our house a home. It wasn't until recently when I realized that there is a distinct difference between the two.
Moving into this house was somewhat overwhelming because I didn't have a clear vision, and most rooms were empty for a long time. Today, the walls and a few rooms (guest room, one of the living rooms and the new baby's room) are still fairly empty, and my sense of "home" is definitely not complete.
But here we are, several months later and progress has been made, so I can finally start sharing some of the things we are doing.
Farmhouse Style
It took a long time for me to really understand my style. I began grabbing pieces here and there, and when my mom was visiting she said my style is definitely farmhouse style. I began researching, watching HGTV (um, hello Joanna Gaines and Home Town), perusing Instagram hashtags (obsessed) and doing Pinteresting things. I have also learned a ton from my mother and from the awesome ladies at The Owl Box in Tracy, California.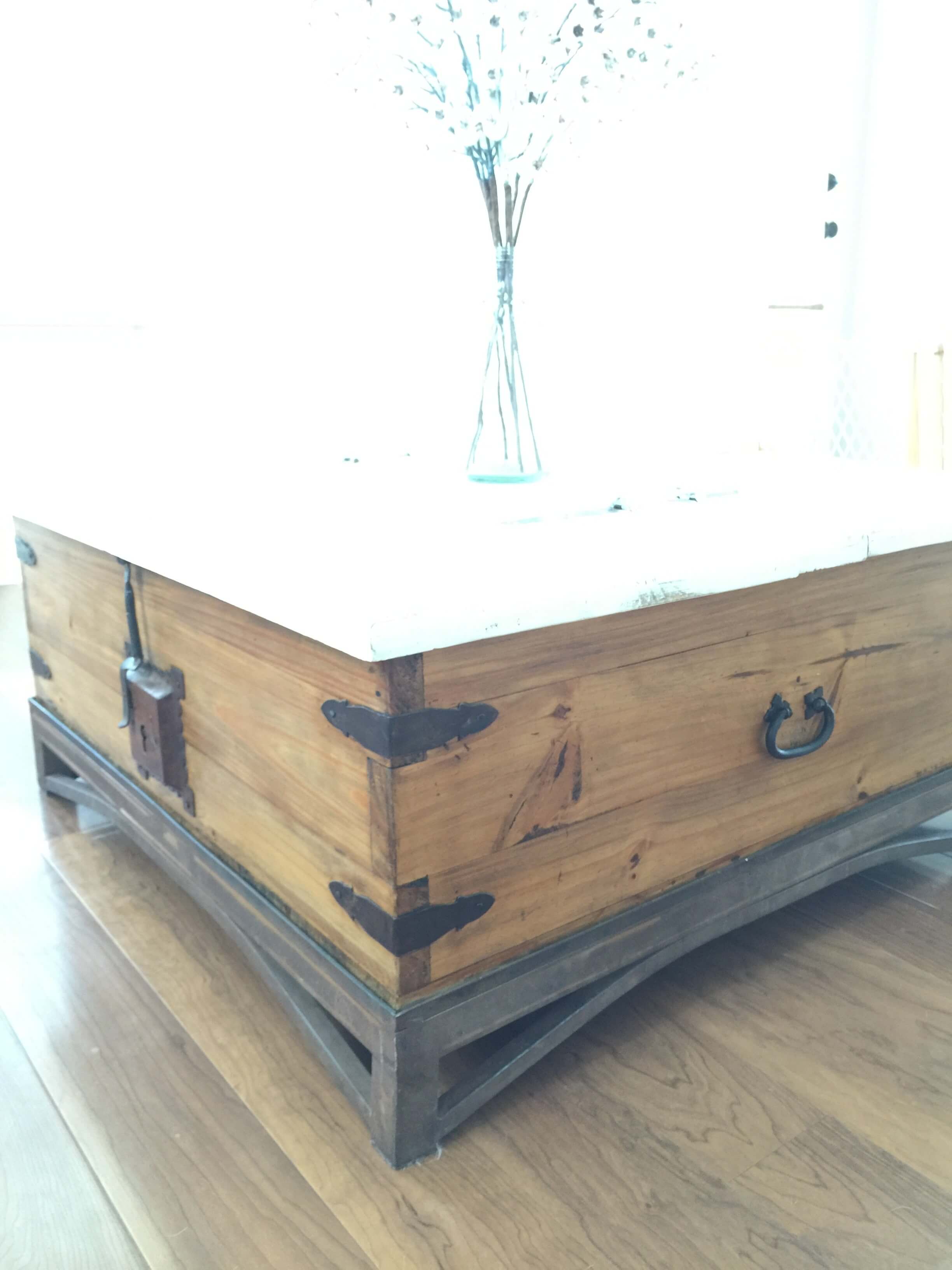 Guys, it takes a village to build a home.
I believe that old crates and boxes are beautiful.
I think old mason jars serve an awesome dual purpose for mixing function with farmhouse fashion. (Like THESE DIY Mason Jar Table Centerpieces.)
I no longer believe that if furniture isn't purchased from a top-end store it's not quality. In fact, I bought Samarah's playroom table, 2 chairs and a bench from an online garage sale.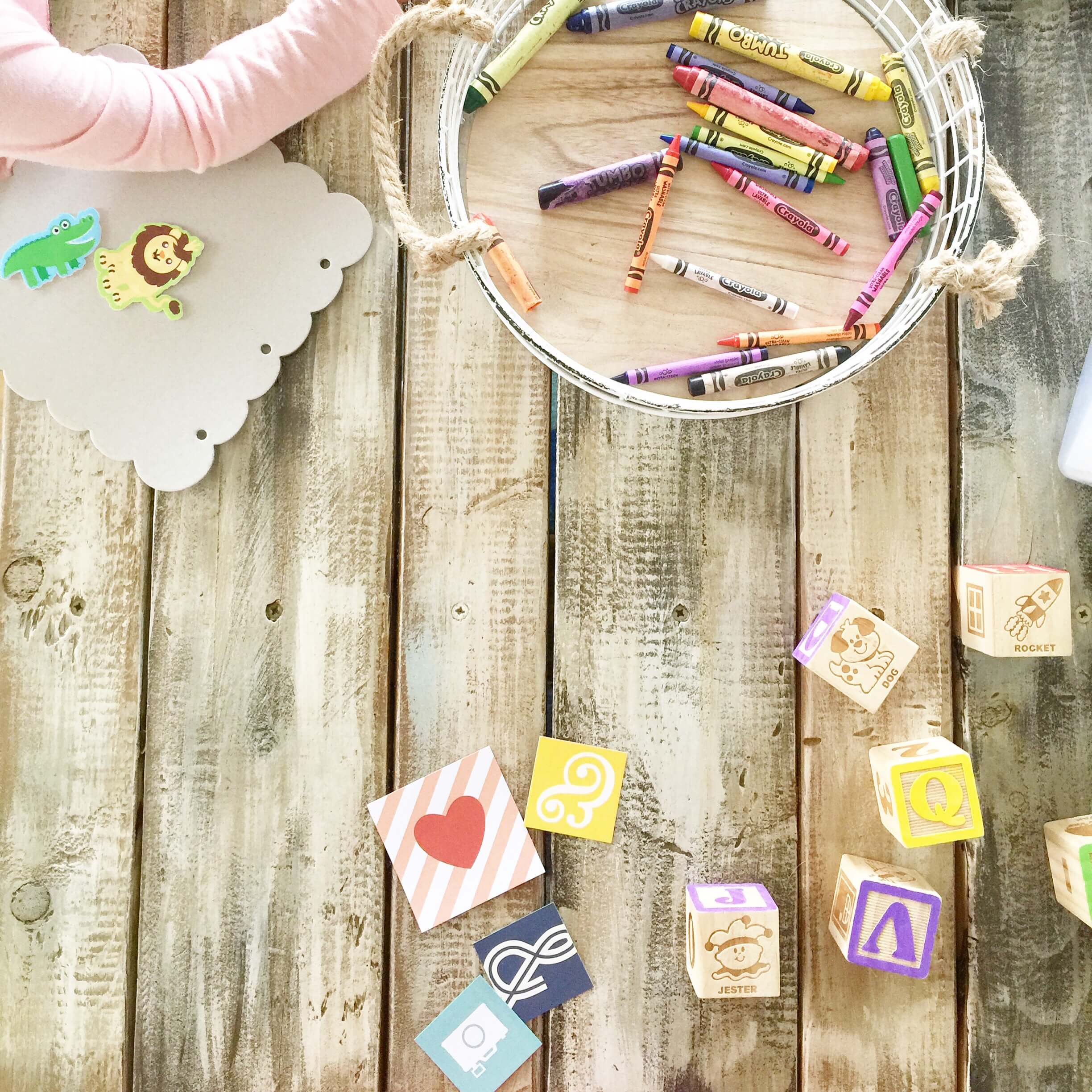 I believe that painting is magical and that with a little touch-up full restoration is possible. (My China cabinet below is not finished. You can see that I'm doing the inside currently. Its location is also changing because that room is turning into my own little "personal project.")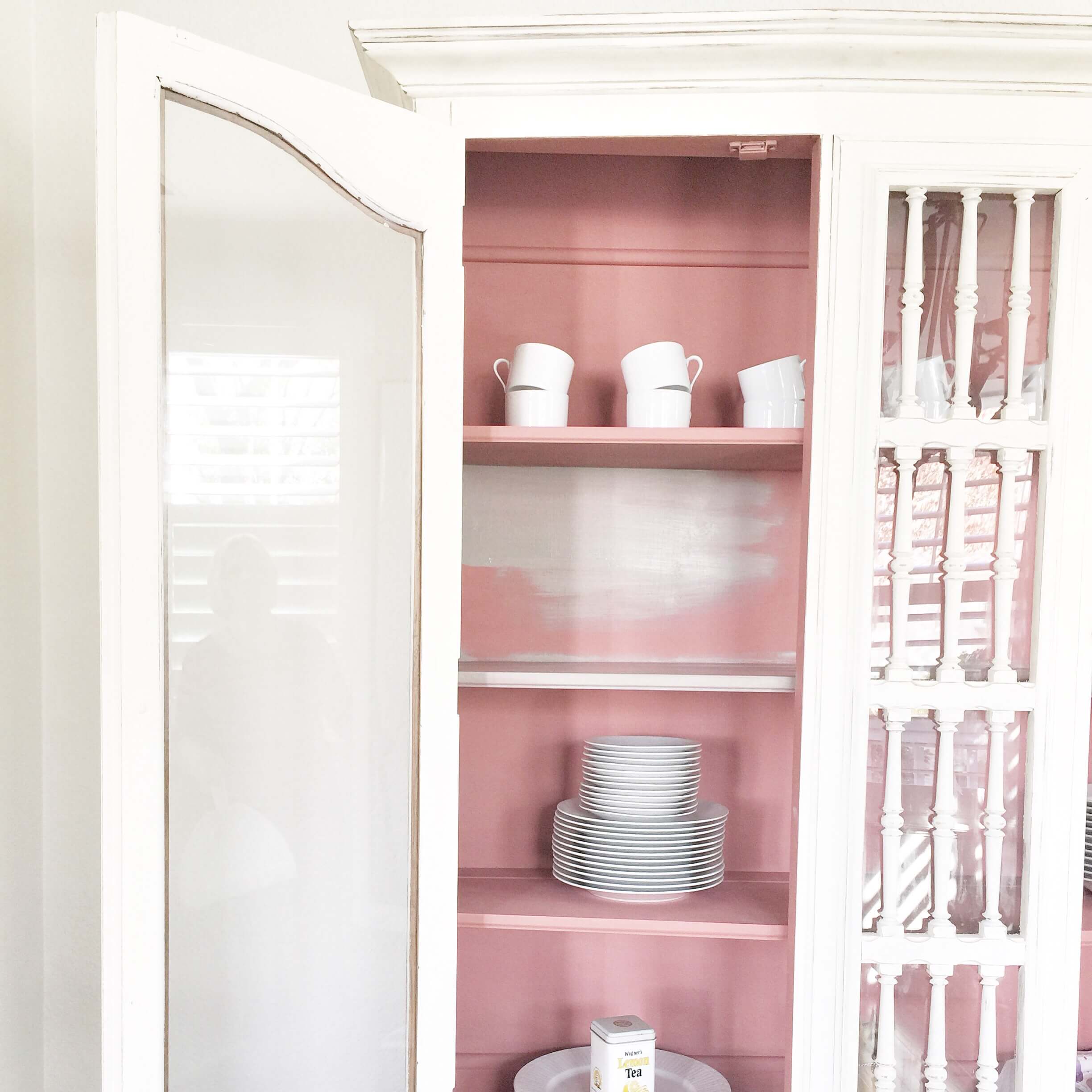 Ladders, floating shelves, old books and Heather flowers rock.
I find comfort and peace with hand-made (in the USA) old, white rocking chairs sitting on a wrap-around porch.
I could go on forever, but instead, I think you'll get a sense for my farmhouse love as we go.
Farmhouse Food Full Circle with Farmhouse Style
Simple, rustic, whole and unprocessed. Farm-to-table, fresh as we can find. This is how we eat probably 93% of the time, and while enjoying my Nutiva Organic Coconut Oil and Blood Orange-Herbed Roasted Chicken on Monday night, I realized that the farmhouse food came full circle embracing an entire farmhouse style.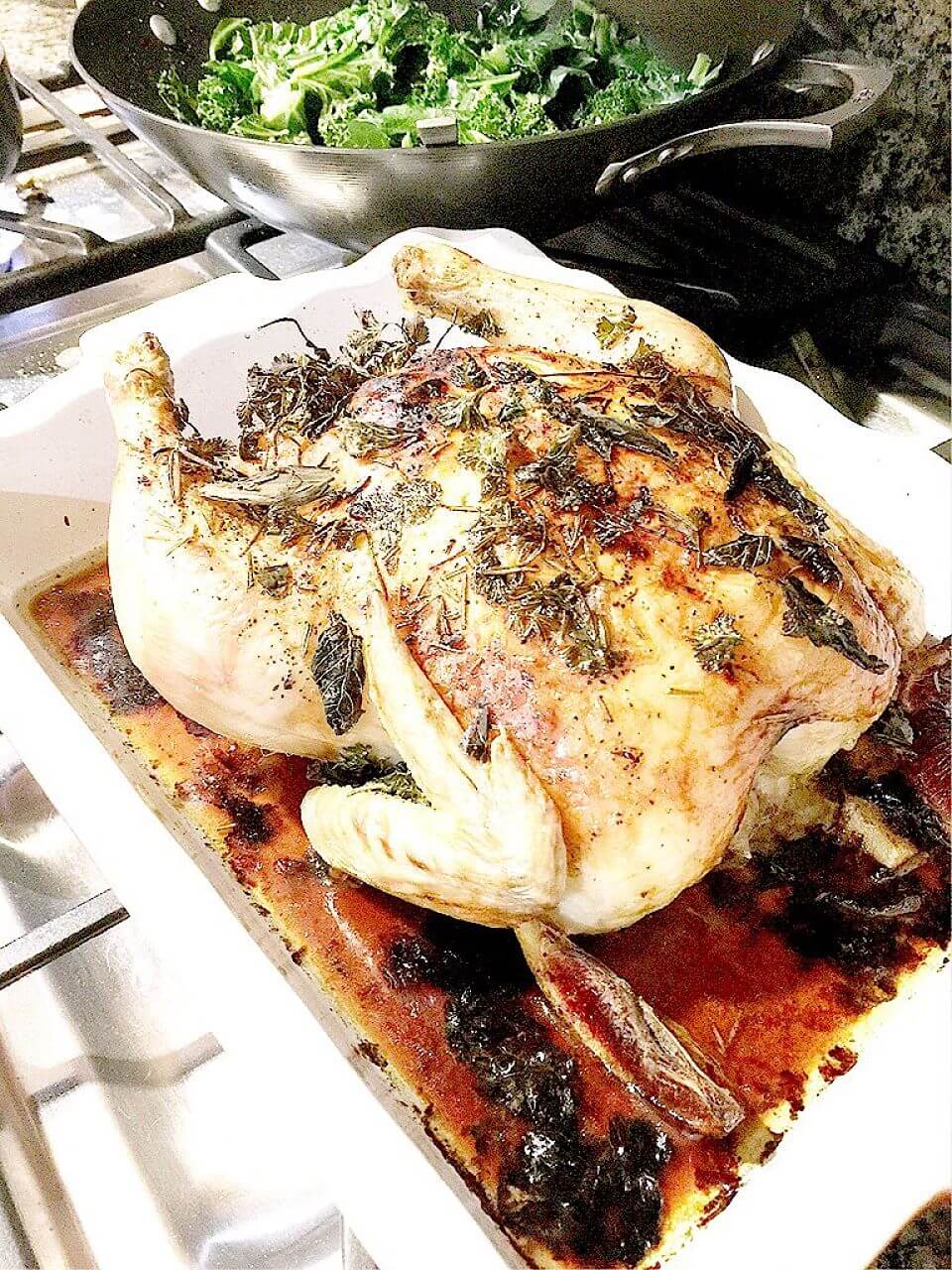 There is something very beautiful about the farmhouse culture. Maybe it's because I grew up on gravel roads or that I got the real taste of it from being at Grandma Verna's farm so much then watching as my mother implemented it all into her own house. (But for the record, my mom's style is way more antique than mine. She is currently hooked on Primitive, if you know anything about that style.)
Whatever it is and wherever it came from, I am so grateful, and I can't wait to make our house a home.
p.s. You can follow along with the inspirations here as well:
Follow Sarah Hoffman's board Our New House on Pinterest.
Xox,
SKH
You will heal. I will help.