The Happiness Jar is part of my quest for seeking less in 2016. But what is a Happiness Jar?
I believe Elizabeth Gilbert first started the concept of a Happiness Jar.
What is a Happiness Jar
Click HERE to save this post for later.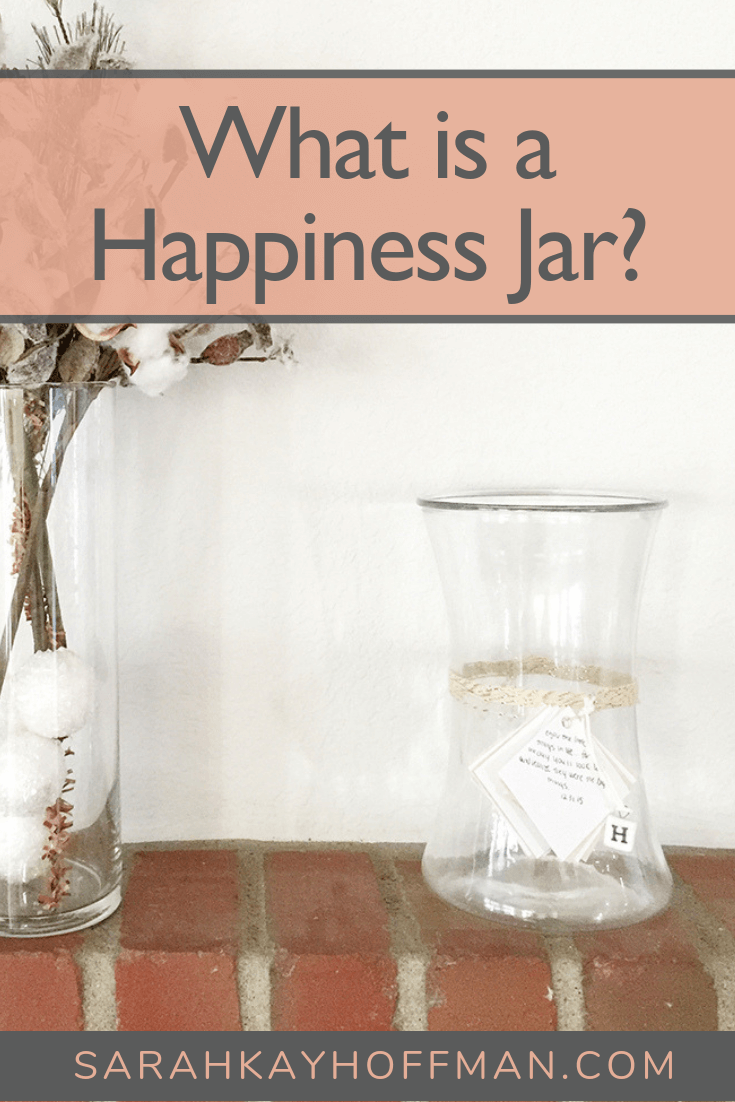 According to Elizabeth,
In its essence, the HAPPINESS JAR is an almost absurdly simple idea — every single day, at the end of the day, I grab a scrap of paper (the corner of a telephone bill, or a bit of an old to-do list) and I write down upon it the happiest moment of that day. And I put the date on it. And then I fold up the note and stick it in the jar. And that's the whole practice.

It takes about 35 seconds to do, but what it brings me is enormous — not only the pleasure of finding a good moment in each day (for even the horrible days have one least-bad moment) but the lasting benefits of recording that moment forever.
You can read more from here perspective HERE.
Our Happiness Jar
I wanted less for 2016 so that I could live more and do the things in life which would create more meaning for myself and for my family. At its core, I do believe that these are the small things – the things which I've overlooked for so many years now. And so I placed this quote on the front of our Happiness Jar. (I made this jar on December 31, 2015.)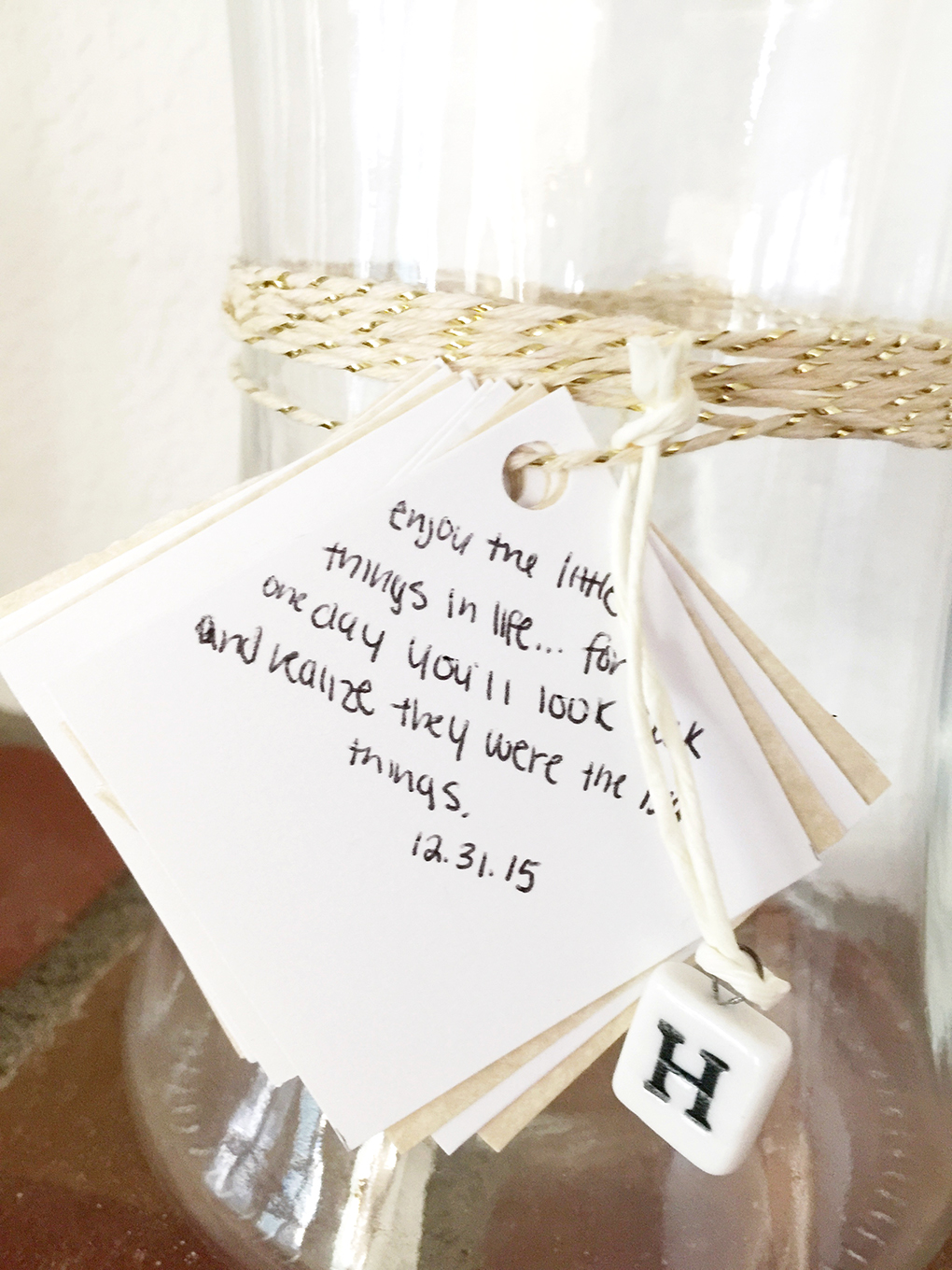 How to Make a Happiness Jar
I found a pretty vase, with a pretty shape. We already had this vase, so I didn't have to go out and buy anything.
Next, I found some pretty twine that matched the living room and mantle where the jar would be kept.
Then, I went to one of my favorite local stores, The Owl Box Vintage, and bought the letter "H" tag (for $1.50).
I cut white and tan sheets of paper 3″ x 3″, and put a paper punch hole in the corner on all of them.
I wrote the quote on the top sheet and stamped it with the date.
Finally, I then strung the sheets of paper and letter tag through the twine and wrapped the twine around the jar several times to give it a little color.
The Happiness Jar sits on our fireplace mantle.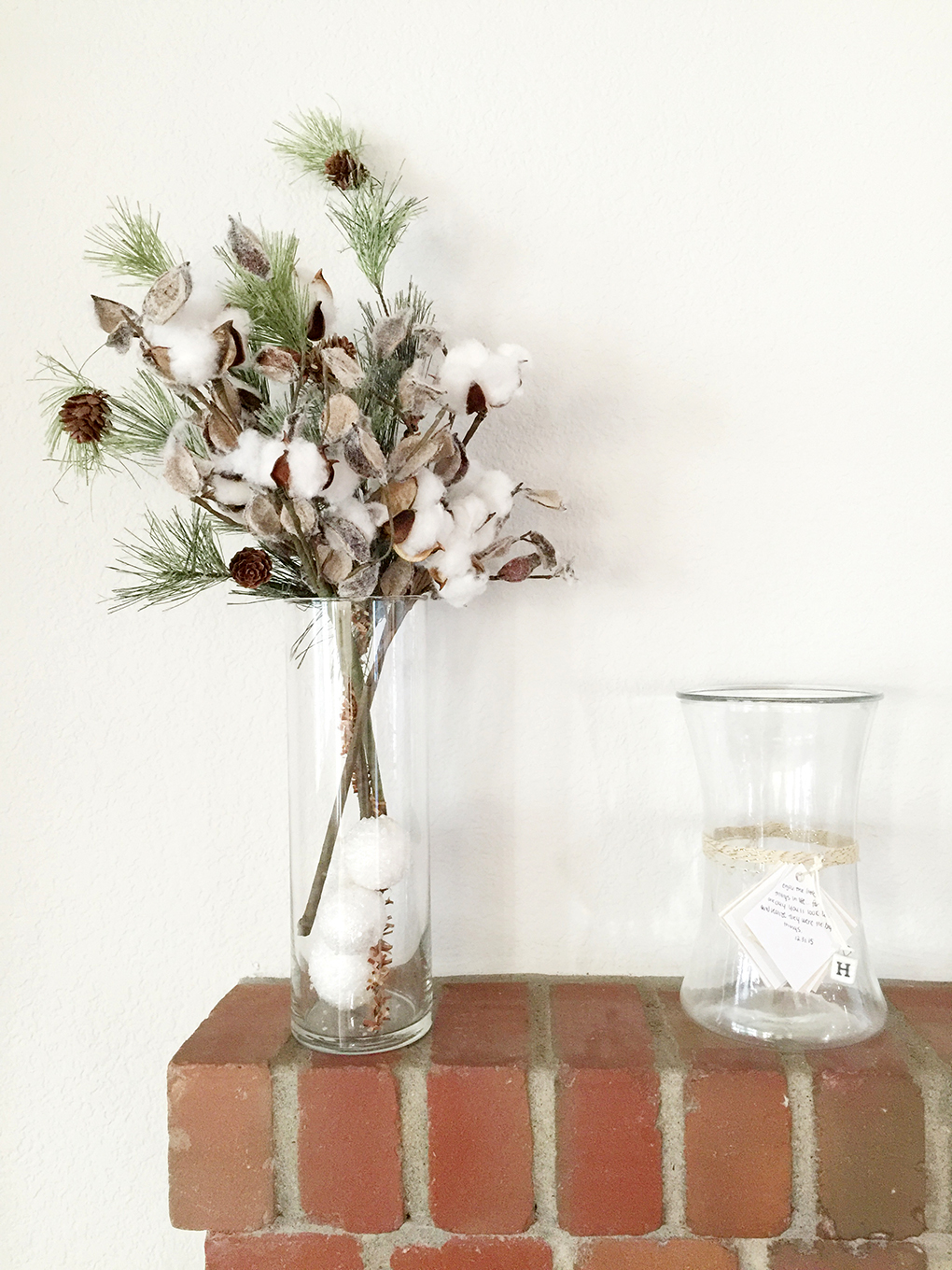 There is a pen behind it.
My goal is not to have a "task" for writing something each and every single day like Elizabeth did. Remember, less. Instead, my goal is to live life and as things happen (like THIS), tear off a sheet of paper, write it down and stick it in the jar.
This year, on New Year's Eve (December 31, 2016) we will take out all the sheets and read through them.
It is my hope that the jar is filled with happiness and that it tells the story of how we lived more by doing less in 2016.
Go ahead, steal my jar! I'd love it if you did.
Xox,
SKH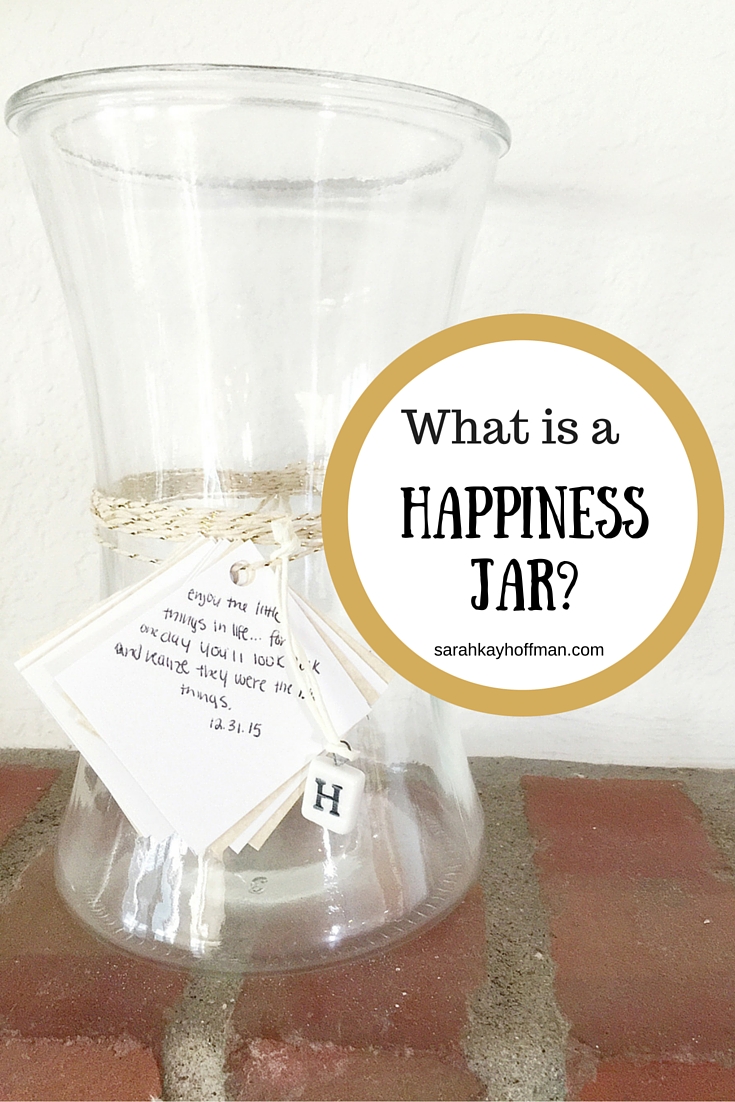 You will heal. I will help.