Yesterday I completed my first spartan race, and instead of just doing a recap of it, I wanted to do a spartan vs half marathon recap.
The reason is this: I never thought I'd ever be able to do any form of fitness competition beyond the half marathon. I know many people who fall into this category, so I want to lay it all out there.
Spartan vs Half Marathon
Competition
I have run several 5K's, 10K's and 3 half marathons. In 2009, I PR'd on a half marathon with a time of 1:48:30. I am super competitive when it comes to running. I want to get faster because I want to pass more people while out on the course. That's the truth and the reality of it.
What I learned yesterday while doing the Super Spartan was that I felt almost zero competition with others, but instead the competition was with myself. While it was the most grueling physical workout I've ever competed in, it was even more grueling mentally. I first realized this with the monkey bars scenario, but I re-learned it over-and-over-and-over again.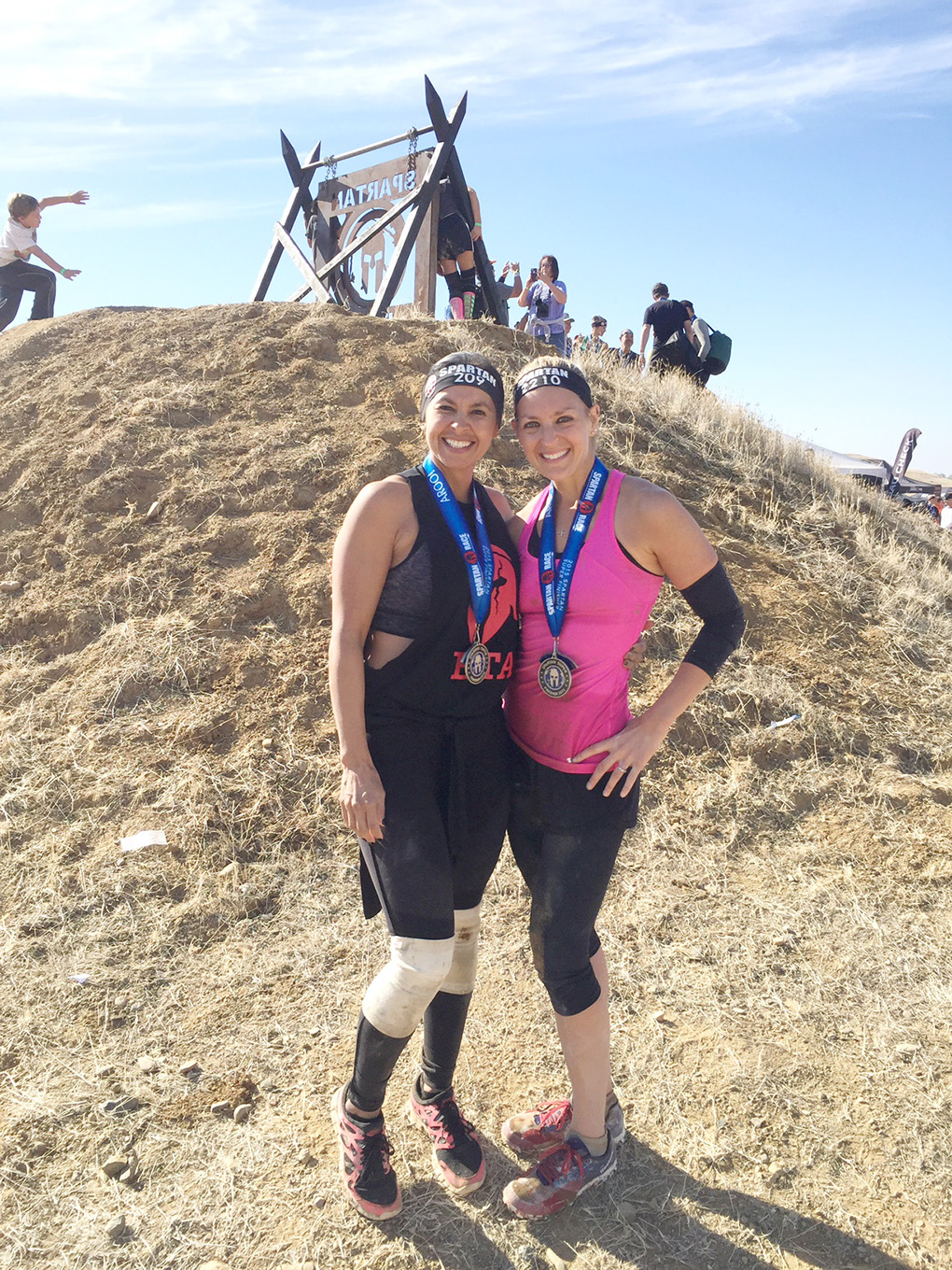 Physical
Don't get me wrong, running is hard. But this was a completely different form of physical strength. During a Super Spartan, you will use every single muscle in your body. I felt it yesterday, but today when I woke up, I knew it for sure. Muscles are sore that I never even knew I had.
We did 25-28 obstacles on a 9.1-mile course. Some of the obstacles included: crawling under barb wire fences, walking through thick muddy waters, flipping tires, pulling sleds (with bricks weighing it down), climbing over high walls, carrying buckets of gravel up steep hills and more. In between all of that, we walked, jogged or ran (mostly) uphill, downhill and rarely ever on flat, even ground.
New Challenges
Training for a half marathon requires running, and a lot of it. In order to get really good at running (at least for me), I had to change up the way I ran (HIIT, fartleks, long runs, etc.).
But training for a Spartan? I rarely ever did the same workout. Click HERE to see 8 week's worth of workouts I did. Each workout, I shocked my body in a new way. In hindsight, this was exactly the way to train for this race. And also in hindsight, I loved training like this.
Autoimmune
Before the race, Susie and I wrote on the board. She wrote 'ETA' (the gym where we train at). I wrote 'Autoimmune.' This is Susie after the race, showing both our words. (I completely forgot to get a picture by it, so I was grateful she got one.)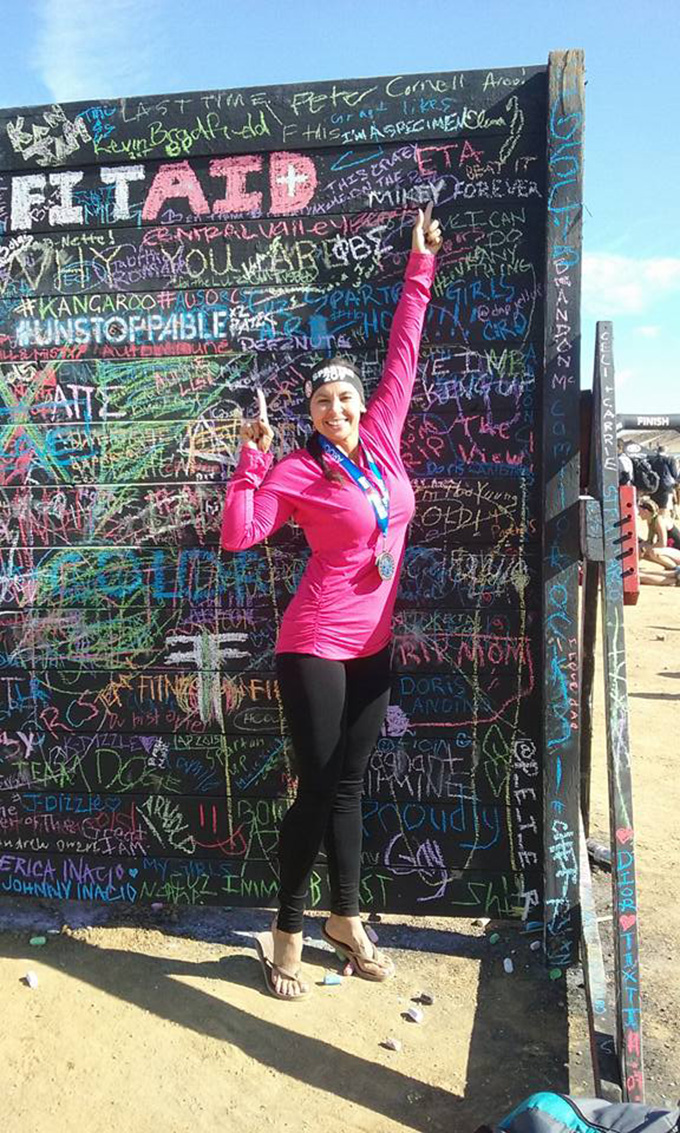 Having an autoimmune condition means that you do in fact have to be cognizant of workouts and how much stress you allow your body to be under. Before the SIBO went into remission, my Colitis flared every single time I did just a little too much with my workouts.
I continue to train and to workout because I love it, and because I enjoy proving to myself and everyone else that no matter what when you put your mind to something you can and will overcome it. At this point in my life, though, I know my limits.
Only doing half marathons would stress my body out far too much. In fact, that 9-mile run yesterday is a limit that I'm not sure I want to go above. The Spartan Race worked for me because I focused more on HIIT and shorter, harder workouts than anything at length.
No matter if I choose to run casually, do a half marathon or more Super Spartans, at the end of the day, I know that autoimmune can never hold me back.
Weaknesses
The only weaknesses I come away with after a half marathon are those that say, "You need to be faster."
I found several weak points yesterday during the Super Spartan. When you cannot complete an obstacle, you have to do 30 burpees. Therefore, I did 60 total.
First, I didn't hit the target on the spear throw (barely anyone does, though). I was strong enough to do it, but just barely missed making the spear stick in the bail.
Then, I could not climb the rope at the end (barely any women could do this).
Finally, I completed it but needed a little help on the bucket lift. Bucket sat on the ground, and using the rope, you had to pull it all the way up, then slowly release. The grip was odd and it was heavy.
All of the above tell me that I need to work even more on upper body strength in combination with forearms. That said, I also completed many obstacles that required a lot of upper body strength.
Surprises and Knowing Limits
I've never been surprised while running a half marathon.
I was surprised yesterday in one major way. Towards the end there was a freezing cold pit we had to walk through. The first one went up past my knees. The second one about to the belly button. The last one, you had to go all the way under, dunk under a wall and get out of.
I was not expecting the depth, so as I entered the first and it just dropped, I completely tensed up and stopped breathing. I got out, but the whole right side of me had cramped up. At this point, all I could think about was my friend Nicole, who has done like 2 or 3 Ironman's in Lake Tahoe where they start in freezing cold open water and swim. I told myself that even though I was in intense pain, I could do it. So I entered the second and it got worse. I literally thought my body was going to go into shock.
At that point, I knew we still had over 2 miles to go, and I was afraid that going all the way under would send me over the edge. I know my body. I know my limits, and there is something about that shock of cold that I have never responded well to.
Today I am still thankful I didn't do the last one because my right side still aches from all the cramping. Most bizarre thing ever.
The End
The finish line for both a half marathon and Spartan Race is one of the best things to see. Crossing the finishing line made me realize that I had won the competition with myself, and I had done things I never knew I'd be capable of doing.
We got our medals.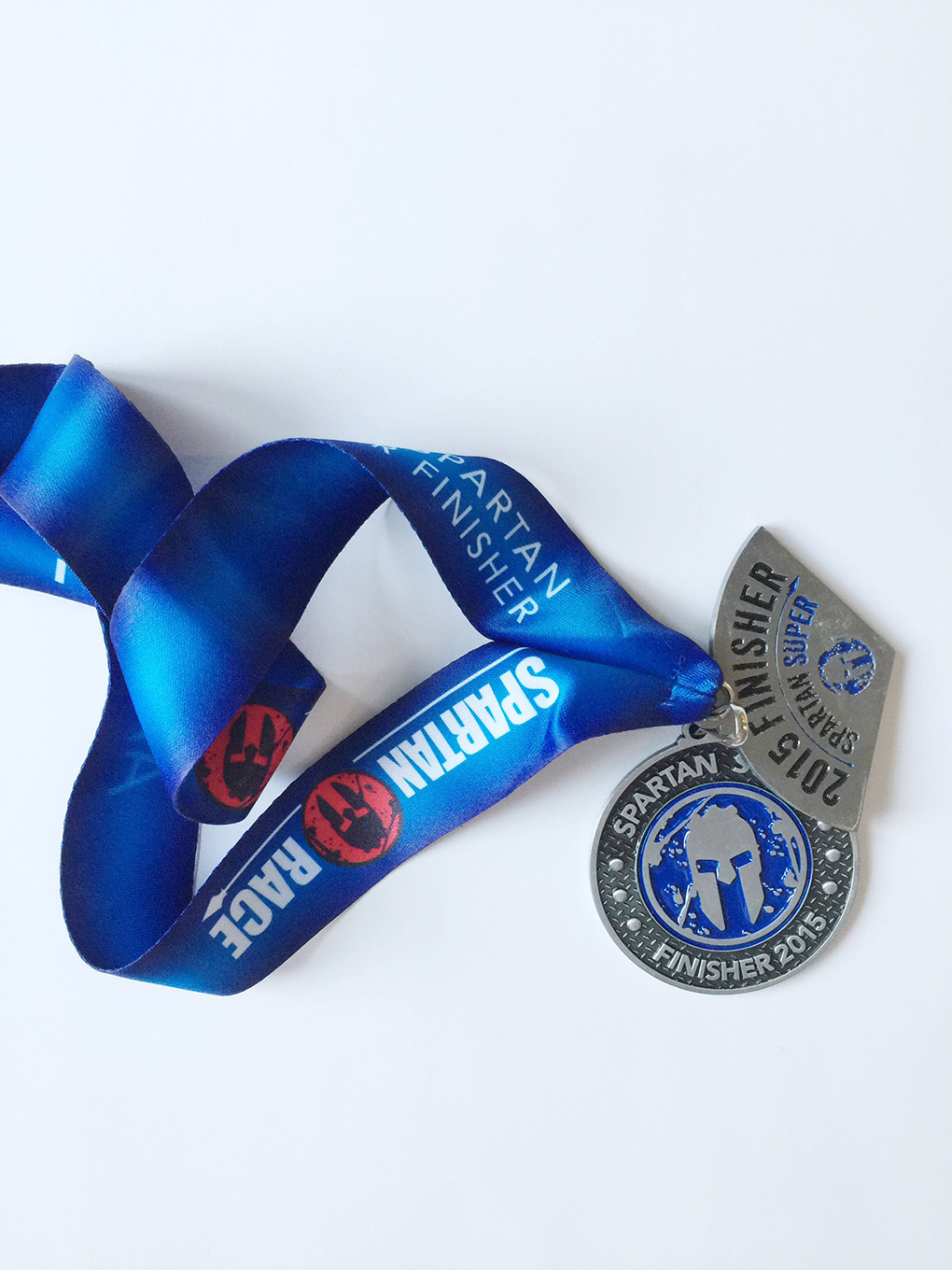 And then both Susie and I got a little "we did it" new fitness gear.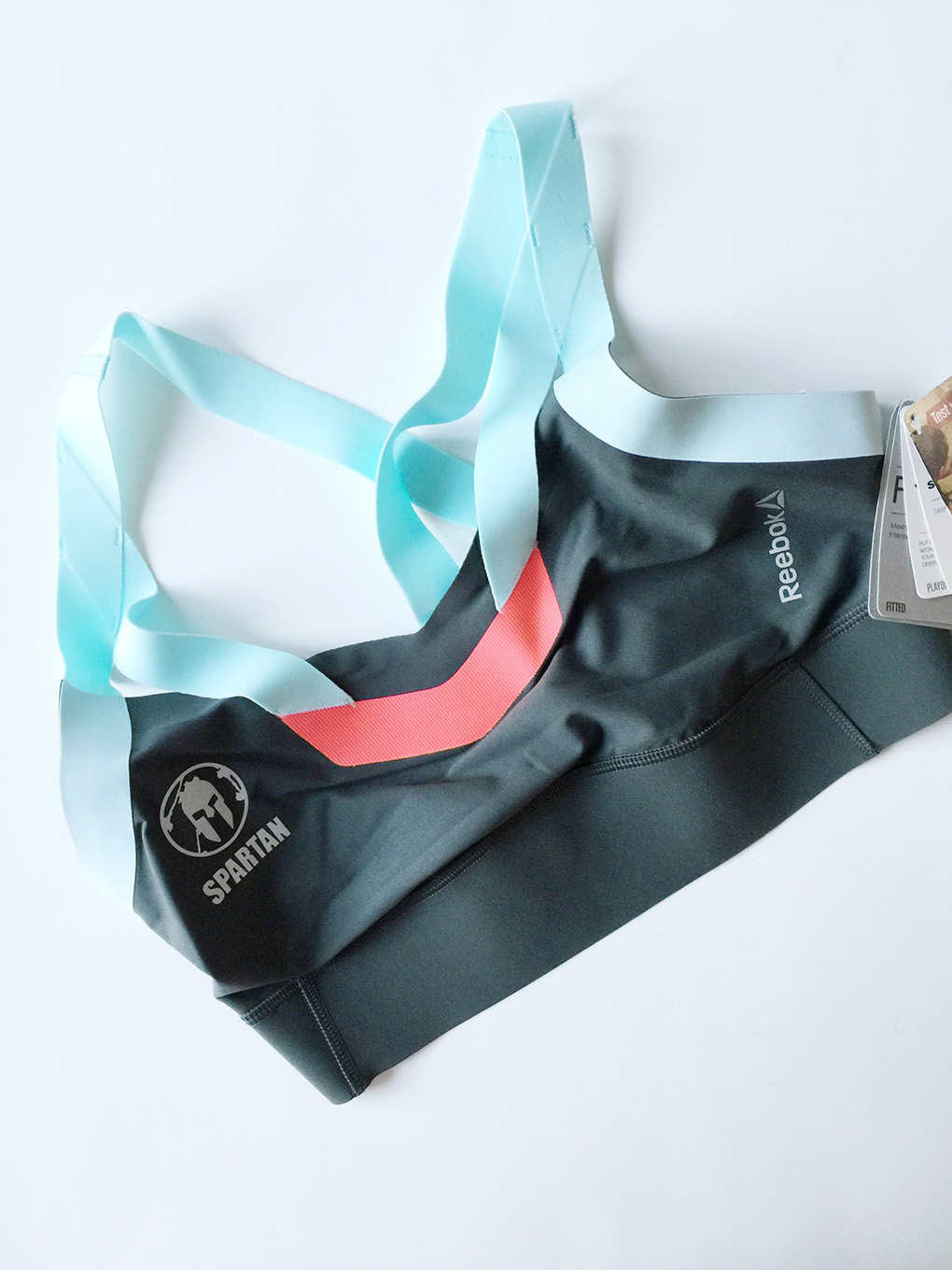 I have been reflecting over 24 hours now. You know, I love that I am in good enough shape now to train for something new. However, I am still figuring out what that might be, but I am excited for new goals and challenges.
Will I do another Spartan Race? Absolutely!
p.s. Some misc. things if you're thinking of doing a Spartan Race:
If you're not going to train hard or do cardio, choose the Spartan Sprint to begin with over the Spartan Super.
Do NOT bring your phone on the course. I don't know how people did. It will get ruined.
Consider getting a CamelBak. (I'm going to get one now for sure!)
Do it with at least one other person.
Eat, eat, eat, eat, eat. I am so thankful that I learned how to properly fuel in order to do hard workouts and compete in an event like a Super Spartan.
Xox,
SKH
You will heal. I will help.