I knew Ryan nearly my whole life, but I never knew that one day he would become the person I'd refer to as, "he lets me fly." Today marks year 7, and the truth is that while many proclaim the 'ole 7-year itch, I only proclaim that life with him just keeps on getting better.
People ask me to tell them "our story" frequently. My brother-in-law tends to tell it for us, but if you've ever heard him tell it, I'm here to just set the record straight today and tell you the "real" story. (But if you've never heard him tell it, it's a must.)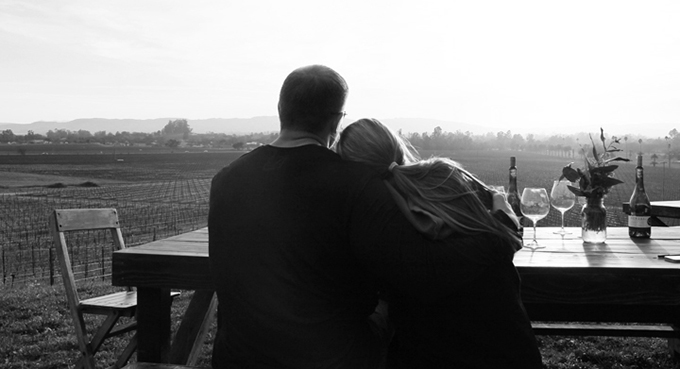 Ryan and I grew up in the same, small hometown in Southern Minnesota. I grew up on gravel roads. He grew up on the lake. For several years my mother was his dad's secretary, so even though we were never in school together (I was in 8th grade when he was a Senior), I always knew who he was. He was on the football team, so I likely secretly had an innocent 8th-grade girl crush on the Senior football player. (You know, small town dreams!) Simultaneously, I actually didn't care much for him. I thought he was cocky and rude and even though I was "preppy," much too "preppy" for me. (Ah, the good old days.) We likely spoke no more than 5 minutes our entire lives before we "met."
Right after college, I got a job with a division of News Corporation in Los Angeles. I had a boyfriend at the time, but moved immediately because remember, I believed my purpose at the time was to climb big corporate ladders. By November, we had completely fizzled, and simultaneously I was miserable on many levels. I went home that year for Thanksgiving and ran into Ryan's parents at the local Thanksgiving-Eve bar outing. Even though I didn't "know" Ryan, I always kept in touch with his dad as a business mentor of sorts. While out that night, I mentioned how miserable I was in Los Angeles. We talked about it awhile, and then he said, "Well hey, Ryan's here….you should find him and say hi." (Insert eye roll.) I continued on talking to him but had no idea where that came from. At the end of our conversation he mentioned it again, "Well hey, Ryan's here….you should say hi."
I never did. Why would I?
About a month later, I emailed Ryan's dad (Bob) to let him know I was moving with my boss to San Francisco, and we were going to launch our division within the company in that office. I'm not sure he even responded. Instead, he forwarded my email to Ryan, cc'd me on it, and said, "I think Ryan has friends in San Francisco." Ryan emailed me, and he let me know that if I wanted or needed anything that he would be happy to connect me with said friends. I didn't respond.
In fact, I never responded until about February or March-ish. It was completely out of the blue, but one day, while sitting at my News Corporation cubicle in San Francisco, still miserable, I decided to respond.
The rest is history. We would write about 5+ emails per day to each other. I literally was hitting "refresh" constantly, hoping to hear from him. After the emails began, so did the nightly (2+-hour phone calls). Once we both realized that we had a huge shared common passion for country music and small-town dive bars, light bulbs went off everywhere. I mean, isn't that what the most successful relationships are based off anyways?!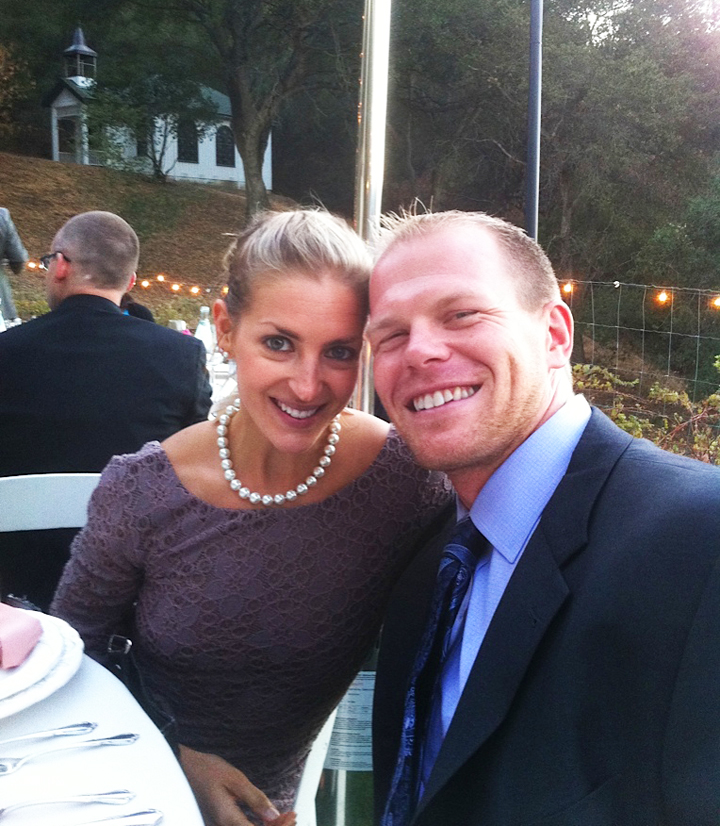 The weekend before I flew home to see him (for the first time), he sent me a few pictures. I texted one to my mother and I said (and she will never forget it), "I am going to marry him."
We were a match from the very beginning. I moved home (actually we drove across the country to move me home together) just a few short months later, and when he found out (in March, not even a year later) that his job would move him to the place I just came from, I knew that my experience in California would be completely different with him. And it was. The next December we got engaged, and on November 1, 2008, we were married.
He Lets Me Fly
We have been through almost 9 years away from family and friends. During that time, we have gone through infertility, my illnesses and hundreds of moments when I've sat back and thought, "I have no idea how he deals with me."
To know Ryan is to know: patience, loyalty, honesty, understanding, giving, forgiveness, intelligence, hard work and love.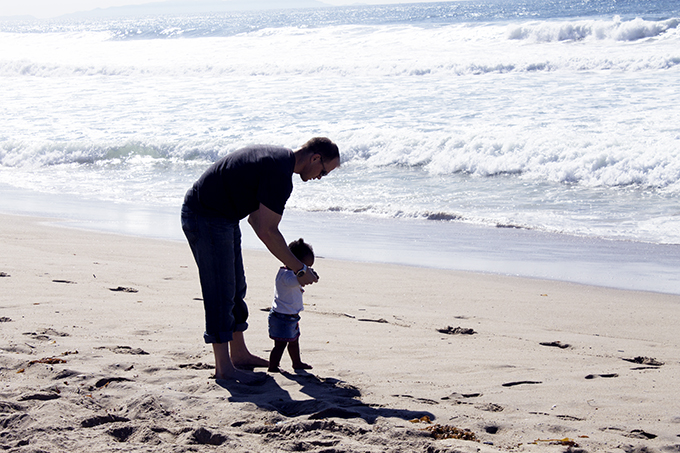 On so many levels, we are so alike, but on many others, we are truly very different. The things which make us alike and the things which make us very different are all the reasons why our marriage, while not perfect, could not be any more perfect for us.
I always say, "he lets me fly" because our personalities are polar opposites.
He is quiet and reserved; I am loud and outspoken. He makes calculated decisions; I am rash.
But through it all, he lets me fly. He lets me be who I am, and he keeps that person on a pedestal.
We said our own vows on our wedding day. I write a piece of mine here each year for him as a reminder to that day.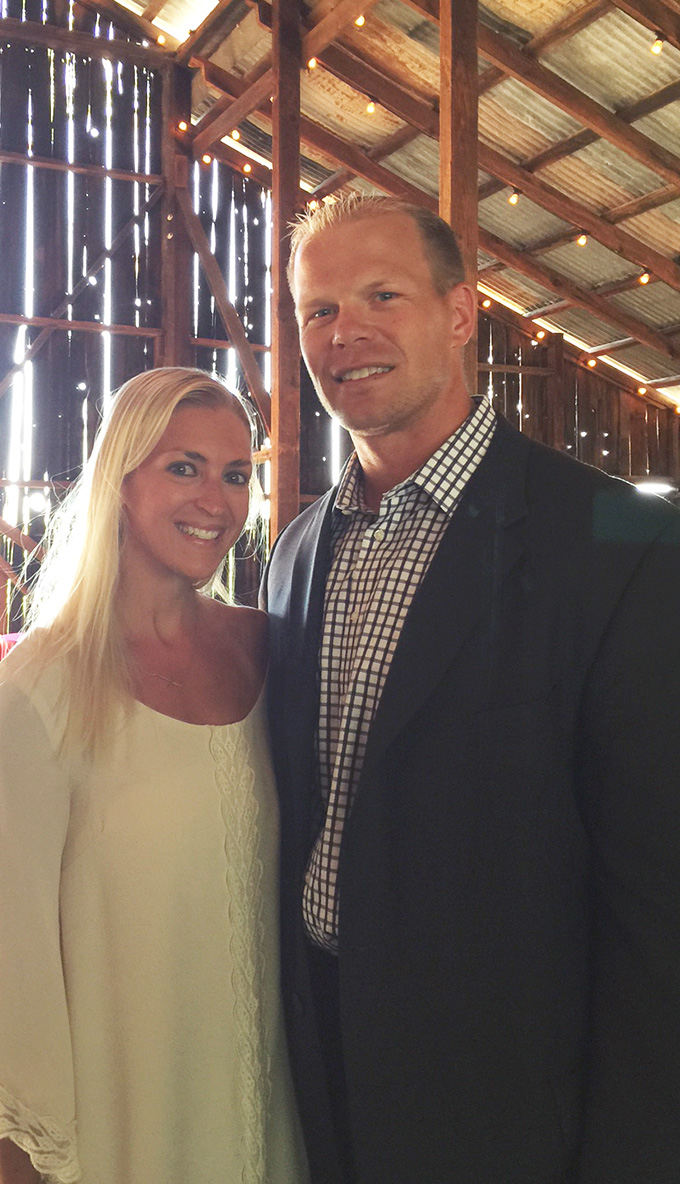 From Patch Adams to my heart and to you today….
I love you without knowing how, or when, or from where.

I love you straightforwardly without complexities or pride.

I love you because I know no other way than this.
Thank you, Ryan, for loving me with all that you have despite all the imperfects that I am and have been. Thank you for letting me always watch George Straight's old music on TV, and for "getting" my need to nest and "be." Thank you for loving Samarah and I in ways we could never repay you for.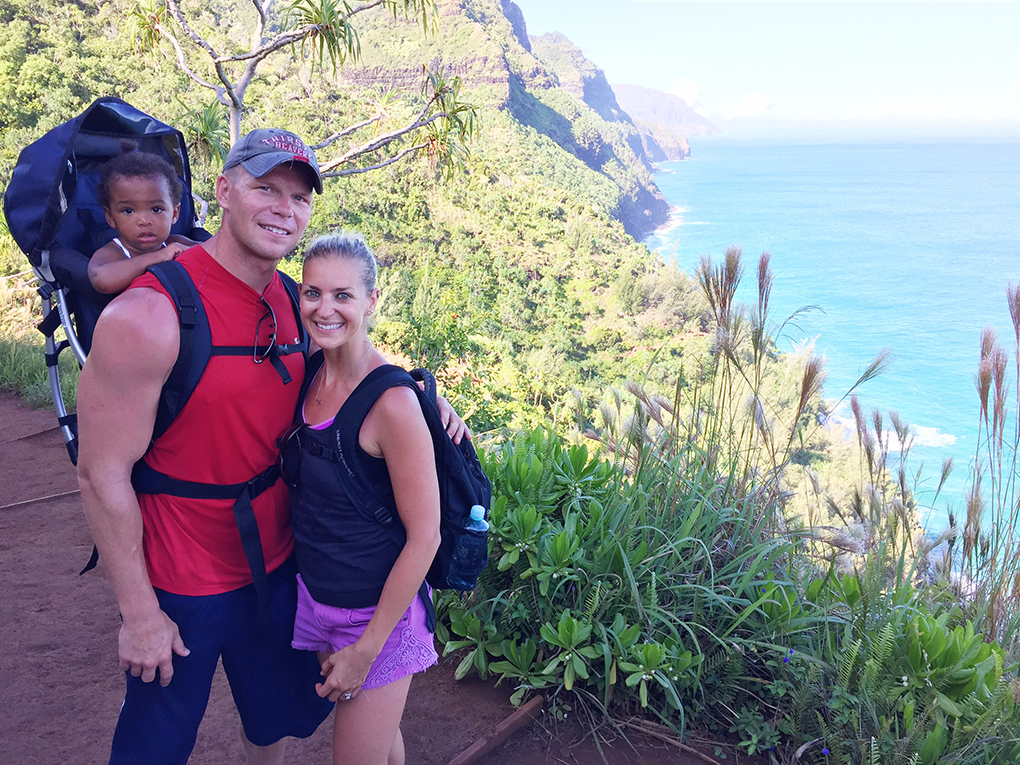 Thank you the very best 7 years of my life, and thank you for always letting me fly.
Xox,
SKH
You will heal. I will help.