It's a totally legit question….why adopt from the foster care system?
When you adopt from the foster care system, these are the steps of the adoption finalization process (This is in the state of California. Each state will be different, but I don't think the degree of difference is all that much.):
Your adoption home study has been completed and the child is freed for adoption and has been in your home at least 6 months.
You complete the Adoption Assistance Program form and submit it to the social worker.
The county social worker will meet with you with "full disclosure information," which includes all available information about the child in the form of copies of reports and evaluations from the file.
The agency social worker will prepare the legal documents you need to finalize the adoption.
The agency social worker and you will complete paperwork for "non-reoccurring expenses," which are expenses you have related to the adoption.
After the social worker completes your legal documents for adoption, your social worker will file them with the County Clerk at Superior Court in the county where the child is a dependent or the county that the children are living in with adoptive parents.
After filing these documents, the clerk will give the social worker the date for the hearing in court to finalize the adoption.
The Finalization Hearing includes you, your child, your invited family, and friends the adoptions social worker, the previous social workers(s) if you wish to invite them and the judge or referee. This hearing is heard in the judge's chambers unless there are so many people in attendance that the event needs to be moved to the courtroom. Both the judge and you will sign legal documents.
Approximately 9-12 months after the finalization hearing you will receive the new birth certificate from State of California.
Our social worker presented us with this document earlier this week (we are on #7!), and so I thought now would be the best time to discuss adopting via the Foster Care System.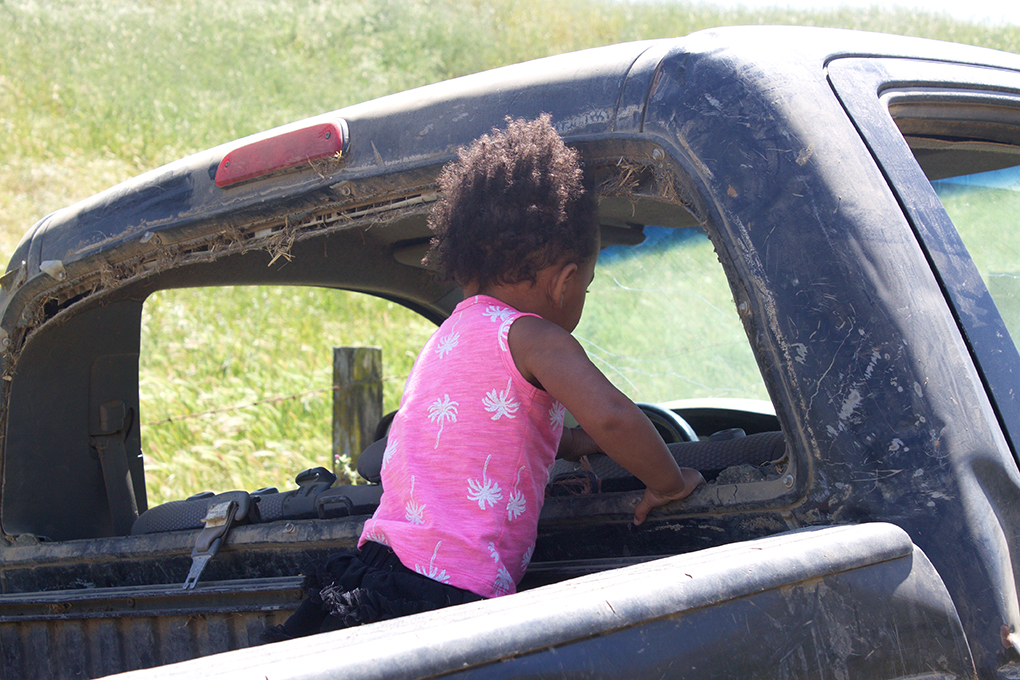 Got a minute? Have a seat, stay awhile.
Why Adopt from the Foster Care System
Click HERE to save this post for later.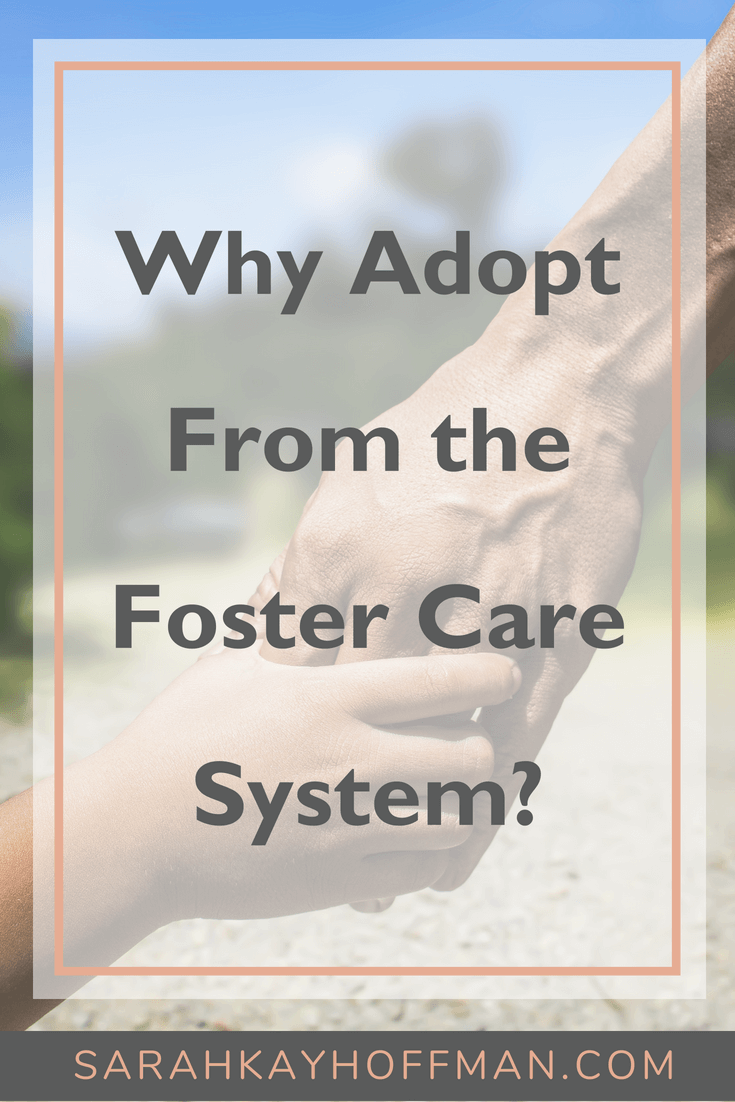 There is a stigma about adopting from within the foster care system. People wonder, "why adopt from the foster care system?" They are scared that the children which come from within the system are "broken" in ways that other children are not. People assume that these children are less desirable than via private agency or overseas.
I get it because the truth is that before Samarah, I also had my concerns and doubts. We had our concerns and doubts.
But we have learned so much during these past 19+ months about adoption through the foster care system, and I am at the point on this adoption journey where I just want to share, share, share.
We chose domestic vs. international in the beginning, quite honestly, because we thought it would be "easier." We would be placed with a child much sooner, and life would go on with our newly formed family.
We then reached out to both the state and to a private agency. If you want the honest truth as to why we chose the state, it was because the private agency pushed and pushed and pushed, and it just didn't feel right for us. The agency we ended up going with was Lilliput. They were amazing from the beginning, and they specialize in placing foster children to adoption.
But going this route was anything but easy. Here we are, over 19 months later, and we are still working to complete that list. Had we known this back when we started the process, we may have opted for a different route. But thank God that he does not give us this foresight and that we did not know then what we know now.
Getting Samarah from the Foster Care System has meant the world to both Ryan and I. We have seen a side to the system, a side to the state, that most people will never see. It has been within this journey that, despite the hardships it brings, makes us confident that adopting our children through the Foster Care System is likely the only route we will take moving forward.
There is nothing wrong with adopting overseas or through a private agency, but for us, we can see and we can feel the need right here – in the United States – within 30-60 miles of where we live in San Joaquin County. There are thousands and thousands of children who will enter the system, and might never escape it. My heart breaks for all those children who have to hope and wish for a forever home.
We were "lucky" and never had to do visits with Samarah's birth mom or family members. But we have witnessed, while at various social worker's offices, what those look like. I've seen so many little children bouncing from foster/adoptive parent to birth parent, and I always wonder what they think, how they feel and where their lives will take them.
This ability to physically see these children, hear their sweet voices and breathe in their existence always let me know that adopting right here, from within the system, is exactly what God is calling us to do.
I think about this stigma that the Foster Care System carries. And then I think about how Samarah was brought into the world and the medical records that came with her. For many, she might have automatically been a "no, we just can't." For us, when we got our call, we didn't think twice. We immediately said, "Yes, how soon can we come get her from the hospital?"
And she is the apple of our eye.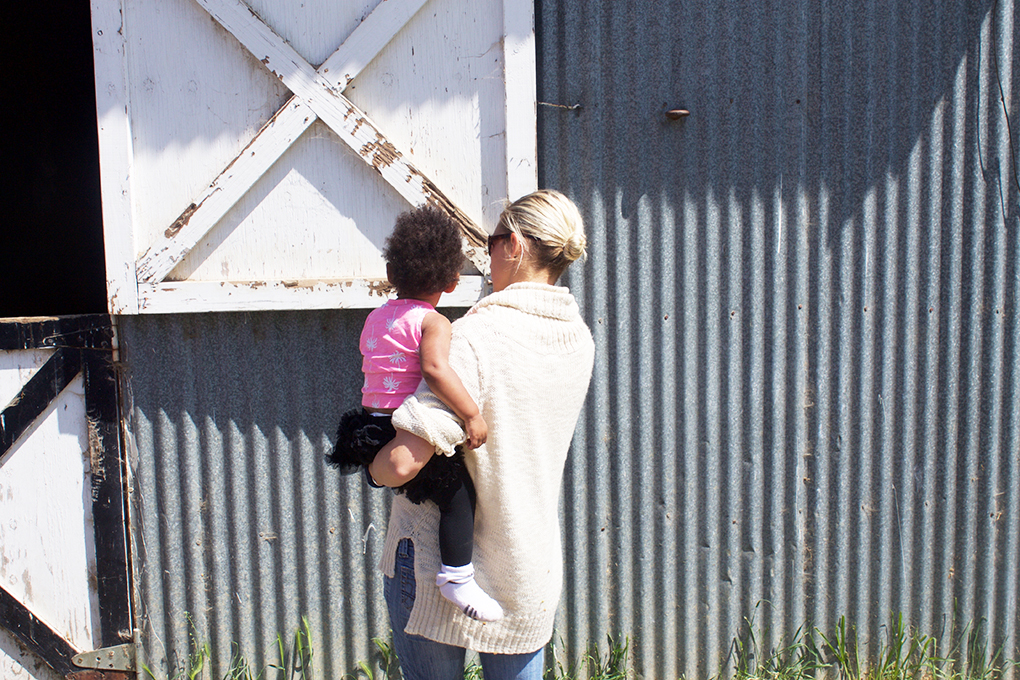 She is a child of the Lord, not a child "of the Foster Care System."
To know Samarah is to know a child who deserves everything that any other child deserves.
The Foster Care System has been good to us, and we are ready to continue being good to it.
And yes, even if it is the hardest way possible.
p.s. Updated: Samarah has been fully adopted. Meet Samarah Josephina Hoffman. Since then, we adopted two more children from the Foster Care System. Meet Isaiah Taylor Hoffman and Amiya Kaylee Hoffman.
Xox,
SKH
You will heal. I will help.