On Sunday, I will celebrate my 2nd Mother's Day. This is solely by the grace of God because for many years my heart ached on Mother's Day. And so today this post is for you without a child this Mother's Day.
I can write this letter for you today because I've been in your shoes. There is a whole section of my blog devoted to infertility. The struggle is real, the pain is deep. I lived it for several years. I am still "infertile," but I am now complete. I don't sympathize with you like many others will. Instead, I empathize with you.
And so I wrote you a letter.
For You Without a Child This Mother's Day
Click HERE to save this post for later.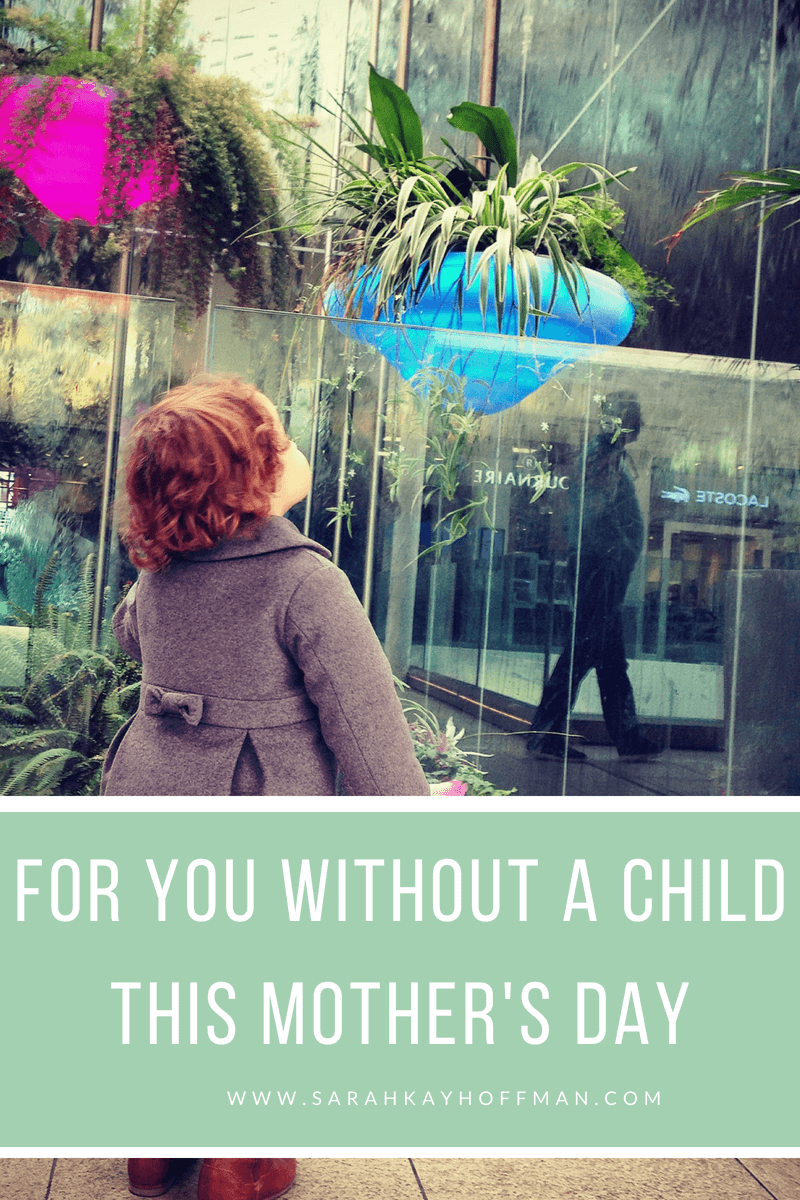 Dear you, beautiful you:
Today you'll wake up. Life will be the same as it was yesterday, likely wishing you were hearing a baby crying or screaming, "Mommy" from his crib.
But there is no baby there, and so you get up, get dressed, grab your coffee and begin your Sunday; it's peaceful on the outside, but scared, sad and cloudy on the inside.
You go to church and the focus is on Mothers. You think about your own Mother, how wonderful she is and how you can't wait to be that same mom to your own little angel someday.
The rest of the day fills up with delicious food (maybe a bucket of ice cream), laughing and time with family, friends and your husband.
To you, it's just another day…just another reminder.
You should know that it's okay to feel thankful today for your own mother, grandmother and all the other wonderful mothers on this Earth.
But you should also know that it's okay to feel something less than joy on this day when your dreams of becoming a mommy haven't come to fruition quite yet.
I thought of you this week when I ran across something Oprah stated,
Biology is the least of what makes someone a mother.
You are entitled to feel thankful, and you are entitled to feel sadness today.
But if there is one thing I want you to feel more than anything it's hopeful.

Your time is coming. The plans He has for you are greater than you could ever imagine.
If I would have read Oprah's quote 3 years ago, I might have laughed. I never knew that being a mother would have almost nothing to do with carrying child for 9 months.
I have had many people tell me that '"they could never adopt because either she or he felt it wouldn't feel like their "own" child."'
Adoption has changed our lives. I know no other way than to love Samarah like she was my flesh and blood. She is our "own." Biology and motherhood do not hold a direct relationship.
And even though adoption might not be in your cards, something is.
You just have to believe it. You must have hope.
Today might be a hard day for you so be good to yourself.
Get some rest, enjoy every moment of peacefulness because before you know it, little footsteps will be running down the hallway screaming, "Mommy, mama, mommy."
And guess what? In those moments, you will look back on today and say,
The wait was worth it.
Because my beautiful friend, everything is beautiful in its time.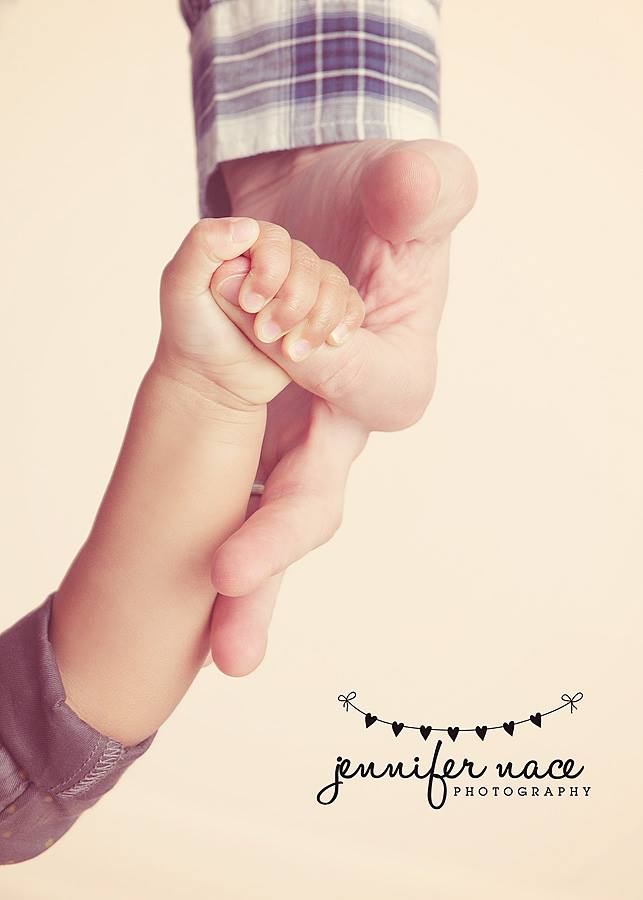 Xox,
SKH