California finally feels like home.
Feels Like Home
On the day before heading back to California from Minnesota, I went "shopping" at my parent's house. They have so many cool and authentic things that I wanted to take back to California with me. The last stop of my shopping was down the hill in a separate garage. It was cold and snowy, but my dad said to put a jacket and boots on and get down the hill (he's never had any sympathy for my whiny tendencies!) We trotted down the hill, did a little "shopping" and then I headed back up the snowy hill alone. I stopped, and took a picture to capture the moment.
When we had landed at the San Francisco Airport, I uploaded the image and captioned it,
The problem with staying in MN so long is that lump in the throat when it's time to say bye. Until next time….
I felt that lump, and I think I probably always will (as long as we aren't living in Minnesota).
This March marks our 8th year living in California. I am not sure living here this long was ever the intention. 5 years seemed more like our max, and I have struggled along the way:
Yes, even as recently as a year ago I struggled.
And then my turnaround came.
I'm not sure how or why or from where, but….
…..I love the weather. They say that people in California pay for it. I now understand. While there might be so many things we don't like here, we love the weather. It's January, and yesterday when I returned from Utah, I felt like spring cleaning.
…..I love our church. Until California, I never found a place where I belonged spiritually in the way I do at Southwinds Church. I never looked forward to church each week, and I never even had a Bible that I couldn't wait to dig into (my mom and dad got me a journaling one this past Christmas, and I'm going to read through its entirety this year, for the first time).
….I love my MOPS tribe. Not only have I found a great mothering tribe, but they have become my friends. This post was actually sparked after I received a message from a MOPS friend Sunday night. The message stated,
On Tuesday at MOPS, we will be watching a video and as I was pre-watching it (again) tonight, I swear the lady talking started sounding like you. It was all about being honest. In friendships. In life. Honest about being over-committed and about the weight of obligations. Honest about being too tired, and honest about all of it. And having friends we can be honest WITH. I know you're busy. But whenever you get a moment to breathe and you have time for a friend, I would love to be one of those people you can be honest with. That's all. Love you girl !!
….I love my work. A Loving Spoon nut butters were born here, and Nutiva resides in Richmond, California. I wake up daily (okay, maybe 9/10 times – let's not get too crazy) and truly pinch myself. I know that I created this life for myself with 10+ years of hard work, but I love, love, love what I do, the missions I contribute to and the people I am surrounded by.
….I love healing. My true path to healing didn't begin until we moved to California. 2007 is when I began digging, digging and digging some more. California is where I ultimately found answers, and where I was able to work with one of the best holistic MD's in the country.
….I love our location. Those who have never been to California think that all Californian's must live in Hollywood. This could not be further from an accurate depiction of where we live. We live in quiet, little town with nothing more than a library, elementary schools, a high school, parks and convenience store. There are cows, and if we want to go to Target or the like we have to "go into town," which is a 5-10 minute drive away to a town of about 80,000+ people. I am an introvert, so I love this place. But maybe even more than that, I love that within 1-2 hours, we can be wine tasting in Napa, exploring the mountains in Lake Tahoe, taking in the fresh air at the ocean or enjoying the scenery that is Carmel.
….I love the fitness options. There is a small, family-owned, and totally awesome gym right down the road. I returned to it last week, and am so happy. But California doesn't limit the options to the gym. My Bikram studio rocks! And because the weather is ideal, I go for walks at least 4-5 times per week outside. We can go hiking and biking at home, skiing and snowshoeing in the mountains. I've never had these options before.
….I love Samarah's daycare. No, we really love where Samarah goes to daycare. She (daycare) has become a great friend. She loves the children, adores Sam, and even though sometimes it hurts my heart that Sam would rather stay there at the end of the day than come with me (ha – sigh), I am so grateful that Sam loves it there so much.
….I love that I am here with Ryan. Ryan is full of adventure. If there was a backroad with an amazing view of the sunset, mountains (or, let's be honest, a great dive bar) that we had not seen yet and he heard about, he would want to take me. I like to nest, always have and always will. Ryan likes adventure, and he has been a key part to my healing -> letting go, doing less, adventure-ing more and living in the moment. California would never be the same without him (proof: I lived in California for almost a year before I met him, moved home to be with him and then we returned together).
And finally, our angel.
She is priceless all cozied up with her hat, fluffy coat and pink mittens.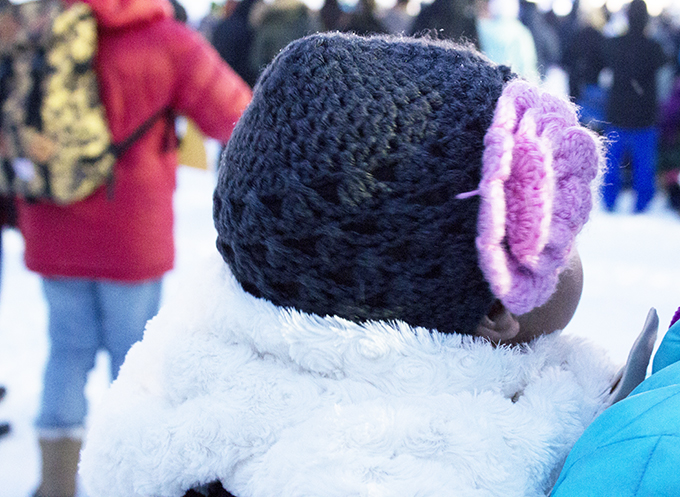 But that is not where she is from. She was born in California, just 20 minutes from where we live. They always say that,
Home is where your story begins.
We waited a very long time for our family story to begin. If it were not for California, this story, with her, would never have been. A million, billion pieces had to fall perfectly to lead us to each other. California takes up several of these pieces, and I've been so grateful for these lately.
California is not Minnesota. It never has been; it never will be.
But California sure does feel like home.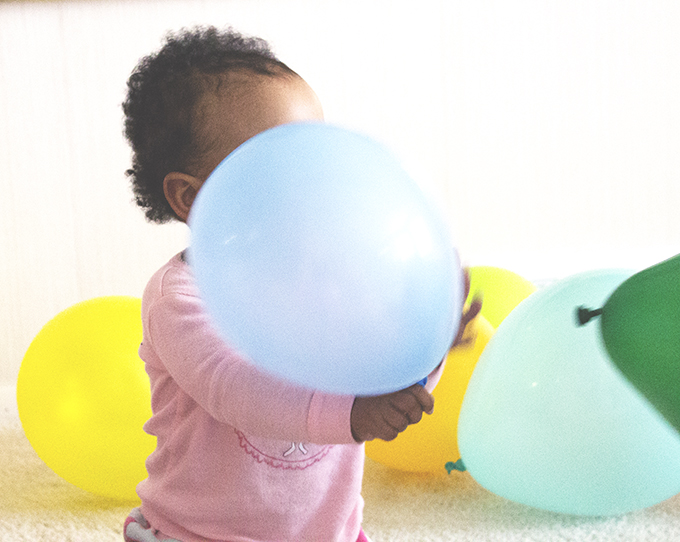 Xox,
SKH
You will heal. I will help.