Healing through intention 2015 is exactly where I need to be.
During a workout in mid-December, I was focusing on slow movements (not heavier weights) and doing each of those movements with intention.
The next day I was so sore! I hadn't been that sore from a "light workout" in months, and couldn't figure out why until I realized what had happened – I lifted with intention.
So I sat back and thought about how much my life could change if I began to apply this same act towards all pieces of my life.
For the past two years, I've set a "my one word" for the year. And for the past two years, that one word was, Unprocessed (here and here).
I like the simplicity of this focus on one word, but this year the word unprocessed didn't make sense for my life any longer. I have been living unprocessed (for the most part) for the past couple of years, but once I was diagnosed with these, I realized that there is oh-so-much more to it.
For me, for now, and likely for the next year at the very least, HEALING is my main focus.
And the way to do this is simply by….
Healing through Intention
Healing Through Intention 2015
Click HERE to save this post for later.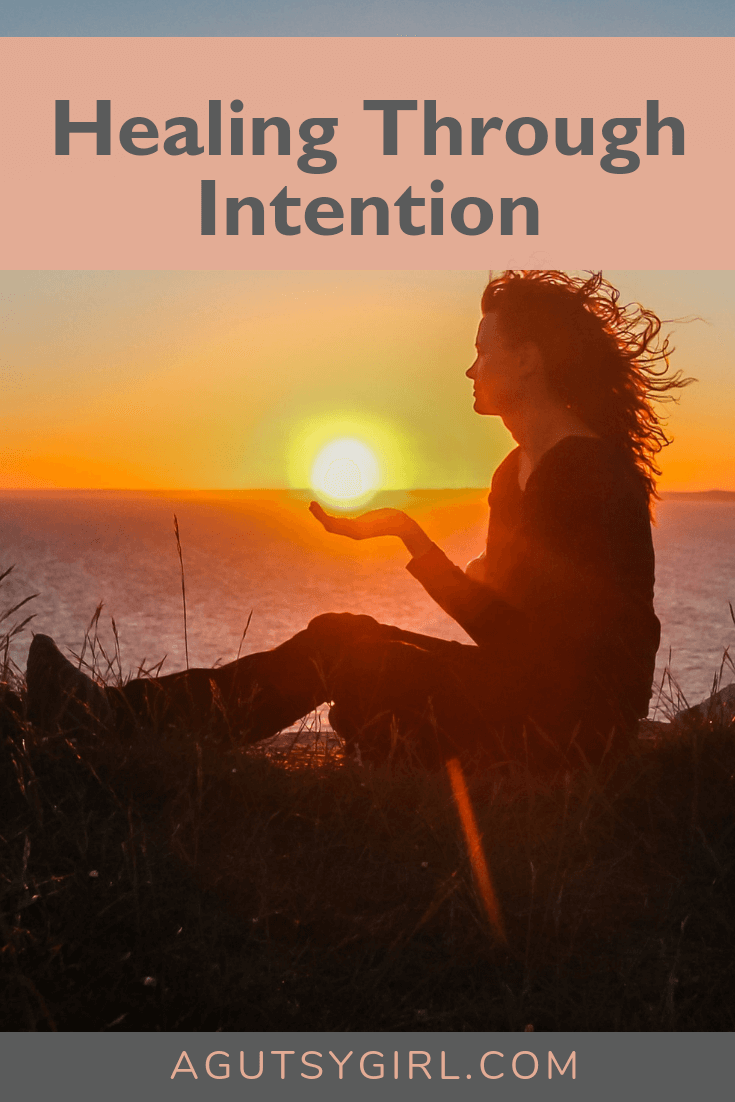 I spent a lot of time thinking about what this means. For the first time in my life this, for the most part, doesn't include food in any way, shape or form. Most resolutions involve food somehow. I am proud that mine no longer do. Furthermore, while healing through intention encompasses many things, there are no things which require immediate changes (10-day detox, no more xyz, etc.) Those type of changes are stressful. And added stress doesn't have a place in my life any longer if I am to truly heal.
Instead, my goals for the year are plenty, but they are broken down into months so that I can do them with more intention and less overwhelm.
These are long, but oh-so-intentional, well thought out and planned. If you need to grab a cup of coffee, grab one now:)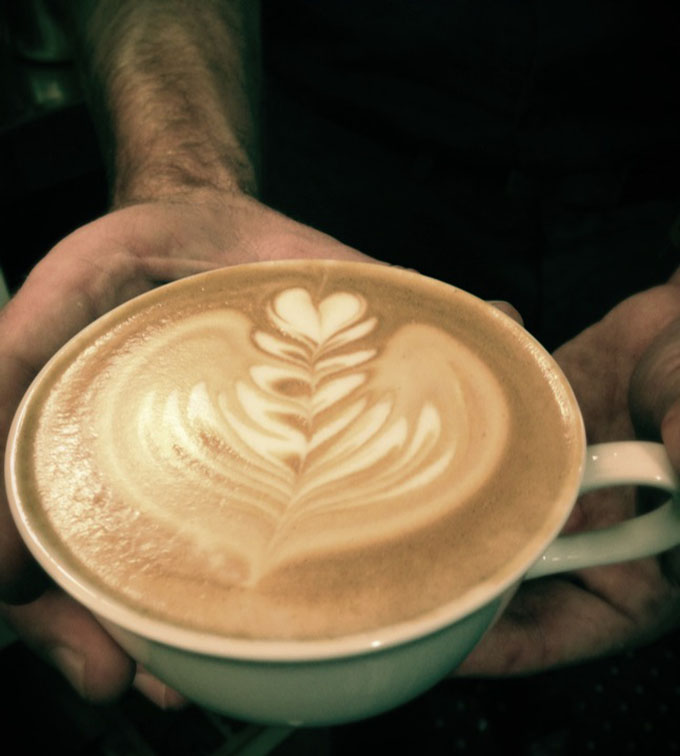 Personal Intentions
Personal organizer. I usually buy a 12-month planner each year as my personal organizer. This year, I had intended to get an Erin Condren, but the more I looked at planners, the more I realized how much they don't work for me anymore. There was never one that contained exactly the pieces I needed to fit my life so I decided to create my own for 2015 and to make it more of a "life organizer" vs. daily business schedule organizer. Project underway. I'll share more once it's ready. (January and ongoing, 2015)
One-liner Samarah. You've seen these books before (5-year one-liners). I don't need a separate book for it, but I do need a way to record at least one line each day for Samarah. I am incorporating this into my new personal organizer. (ongoing, 2015)
Scrapbook/Life Book for Samarah. (April 2015)
Samarah's Gotcha Day video. I made a quasi one of these for family this Christmas in iMovie. Oh my heart……(TBD, 2015)
Swap out all plastic storage for glass/Mason Jar storage. (ongoing, 2015)
Kitchen de-clutter and organization. (January 2015)
Home office de-clutter and organization. (January 2015)
Create my own list like this, but for only 365 days and with fewer tasks. (February 2015 – for my 32nd birthday)
Samarah's room de-clutter and organization. (February 2015)
Master bedroom de-clutter and organization. (March 2015)
Begin an herb garden. (March 2015)
Solo day/weekend getaway. You might be wondering, "What? Go away alone without baby and husband?" But yes. Yes, I will. I have always wanted to do this, and Ryan is urging me to. It's time. (April 2015)
Travel. Get up, go, travel and explore. So far we have planned: Tahoe in January or February (gifted to Ryan for Christmas!), Park City in January, So Cal in February, So Cal in March (just me, but for work, but one of my favorite events all year), (maybe) Cabo in March, solo getaway in April, Minnesota this summer and Hawaii for Gotcha Day (TBD). Whew. So excited!
Vitality Intentions
7,000 steps per day. Totally loving on my Fitbit (we even bought one for my MIL and FIL for Christmas), and I think the reason it works so well for me is that it's more lifestyle than beast mode, which is what I need for 2015. 7,000 steps aren't even 10,000, but 7,000 is what will work for me. (ongoing, 2015)
Workouts. Just because I'm spending 2015 healing and restoring doesn't mean my workouts are completely going away. I have read several articles saying that a 30+ day hiatus from workouts is necessary for severe adrenal fatigue. I am on a 2-week hiatus, but then plan to return. My workouts through the rest of the winter have been tailored. I will share them on Monday. p.s. what rocks about this is that I don't need to do the obligatory January 1 "New Year's Resolution" workout today. (ongoing, 2015)
Scale. One year I said good-bye to the scale for a whole year. This year, I will see Mr. scale only one time per month and only to tell the state of my gut. When my gut is off, the scale tells me. If I haven't been feeling well and retain bloat weight, I'll know something is not right. This is my only intended purpose for the scale ever again. (monthly, 2015)
Set Bikram practice. Stress less, stress less, stress less. About Bikram coming Monday. (ongoing, 2015)
Meditation. 5 minutes per day, that's all. I don't even understand enough about meditation, but I'm going to learn. And I'm going to embrace it. I am certain I need it because the thought of sitting still for 5 minutes even makes me crazy. Life should not be that way. Gandhi stated, "There is more to life than increasing its speed." (ongoing, 2015)
Strengthen. No, again, not like beast mode, but like overall strengthen. My back and hyper mobility still get the best of me from time-to-time. This is partly because my back side is so weak. I will be focusing a lot on upper/lower back, triceps and hamstrings. (ongoing, 2015)
Spiritual Intentions
Journal. You can see this journal under "Bible Study." I started that journal back in 2012. The Sunday before we left for Christmas in MN, I finished it. This, of course, means I'm ready to begin a new one. I keep this journal with me for each Sunday church and/or other spiritual things I do. I have loved it, and reading back on it each week. Super excited to begin my second. (ongoing, 2015)
Read the Bible. I am going to read the entire Bible in 2015. My parents got me this journaling Bible for Christmas. I intentionally asked for it because I want to know the Bible more. My healing will only become stronger the more I know and understand the Bible and the Lord. In order to do this in a year, I will need to be very intentional about spending time daily with my Bible. (ongoing, 2015)
Professional Intentions
I have thought long and hard about 2015 and goals for my professional life. Sure I have them, and sure they are a part of my passions. But I feel like my professional goals have consumed all of my life these past several years. I have allowed them to define me in a way that has completely, 100% stressed me out. To know me well is to know that I am driven, focused and dedicated to my professional life, but then you also know that I tend to give almost all of myself to it, no matter what the cost.
I simply can't afford these costs any longer.
My strategies for A Loving Spoon are shifting (more on this later, not for discussion quite yet). And thus, am going "back to work" for 30+ hours/week with Nutiva (some of my favorite people ever). I will run just one health coaching program this year, and will teach a course for one month (one time per week, Tuesday nights in February) at Cal State University East Bay.
I will do nothing above these core focuses, no matter how lucrative they might seem at the moment because I need to focus on what matters in 2015 and that is HEALING relationships, body, soul, and mind because moments pass so quickly….
Playing on the floor with Samarah each night is so much more important than any "extra business project" will ever be.
But oh, I do want to write a book🙂 –> not this year, but I do feel like a story is waiting to be told in hard print.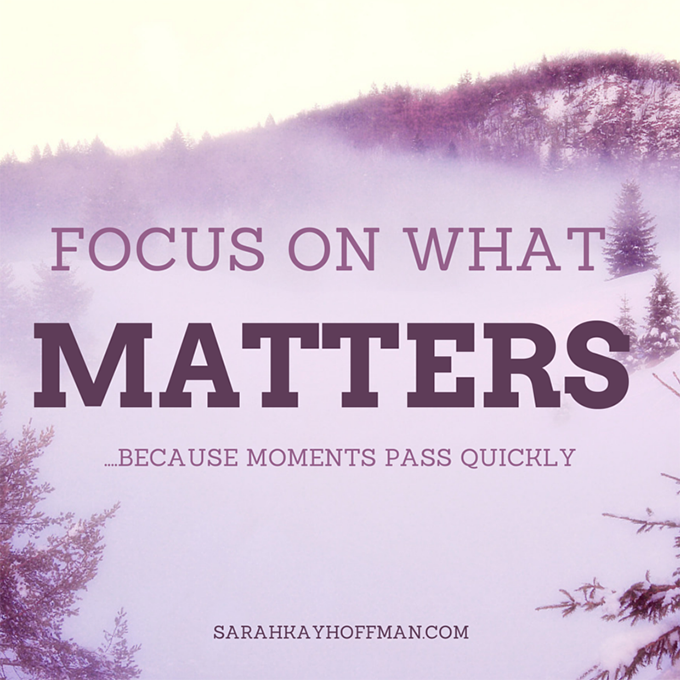 I lied, I do have 3 goals with "food." The only difference is that this year, it's food added vs. food subtracted. Remember, gut healing is not a diet.
Try one new food per shopping trip. This might not be a food I've never had, but instead a food that I had forbidden for so long (thinking I was reacting to it). For example, at the end of 2014, I added in Nori (per my doctor). I need more variety with more nutritional density, and I can't wait to explore. (ongoing, 2015)
Drink more hot water with lemon in the morning. The adrenal glands don't need more coffee. In fact, if mine doesn't get restored in the next several months I'll have to cut coffee out altogether. I am cutting down to just 1 c. per day and then adding int hot water with lemon because my digestive system loves it. Try it:) (ongoing, 2015)
Focus: Paleo + GAPS/SCD + FODMAPS. But here's the catch: do what works for me in determining "what trumps." My doctor has prescribed those diets to follow for my healing protocol. That said, there are several foods that don't overlap. For example, cauliflower is paleo, GAPS/SCD but not FODMAPS. I am keeping meticulous track with foods like that to create my own set of standards. For now, I know that cauliflower does not work for me so FODMAPS trumps. By the end of 2015, not only do I hope to have healed my gut in a major way, but I hope to have compiled a humungous list of SKH-friendly foods. (ongoing, 2015)
I am so, so, so excited for 2015. I thought long and hard about this blog post and these goals last night before midnight. There was no champagne or loud noises or crazy behaviors. 2014 told me that 2015 needs to be quieter. I embraced all of this next to the fireplace.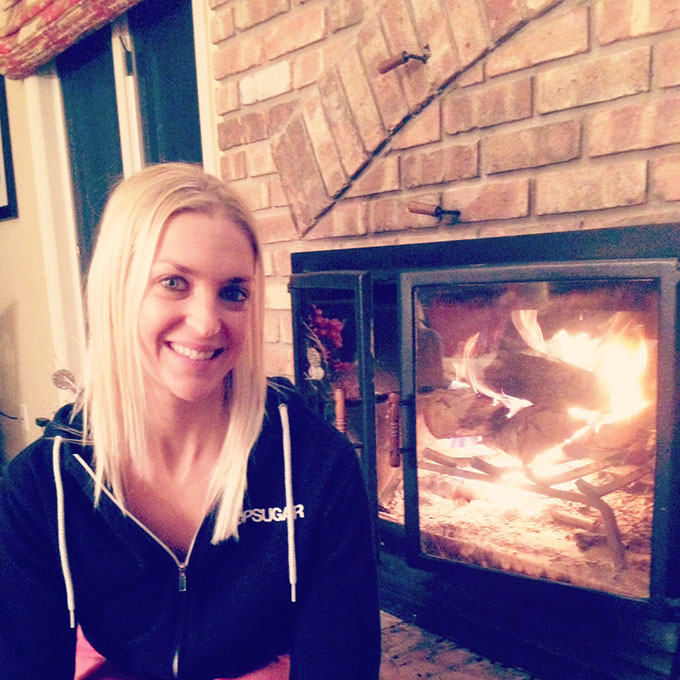 My guiding visions have been set.
Things weren't adding up. So I am subtracting. (I realize the long list doesn't appear that I am subtracting, but I am. I truly am.)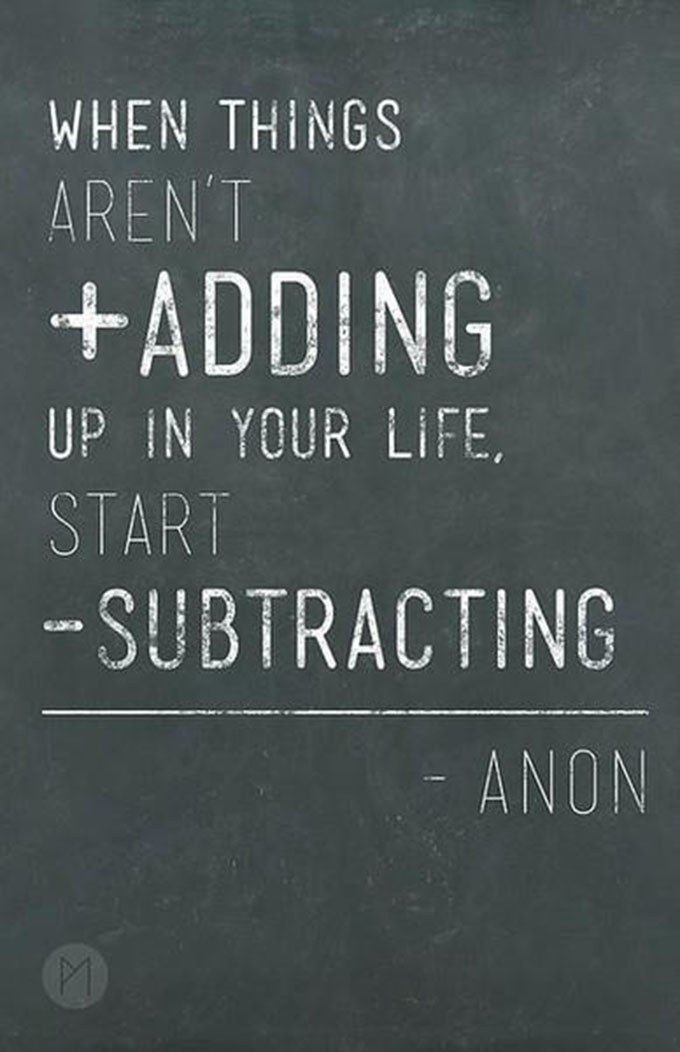 And I made a Pinterest board (but of course) for some visual inspiration for me (and for you to follow if you'd like):
Follow Sarah Hoffman's board Healing through Intention, 2015 on Pinterest.
Welcome to 2015! What are YOUR visions for the year?!
Xox,
SKH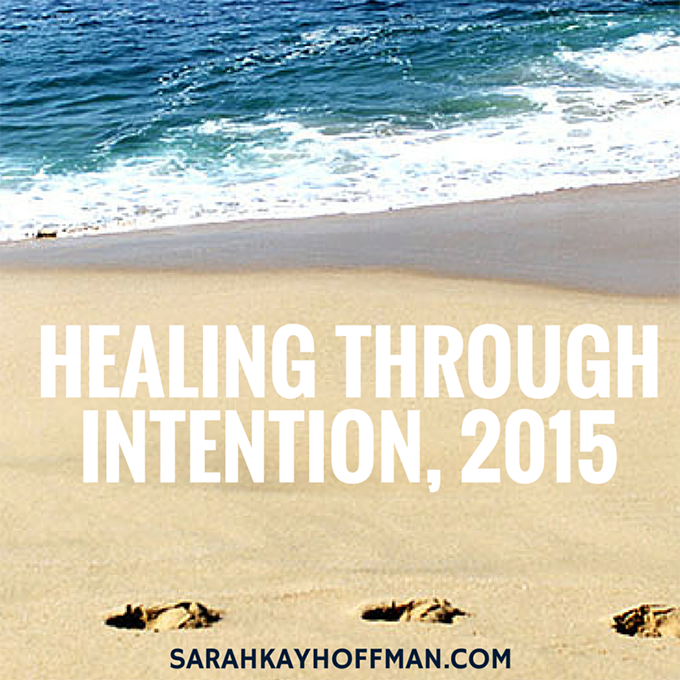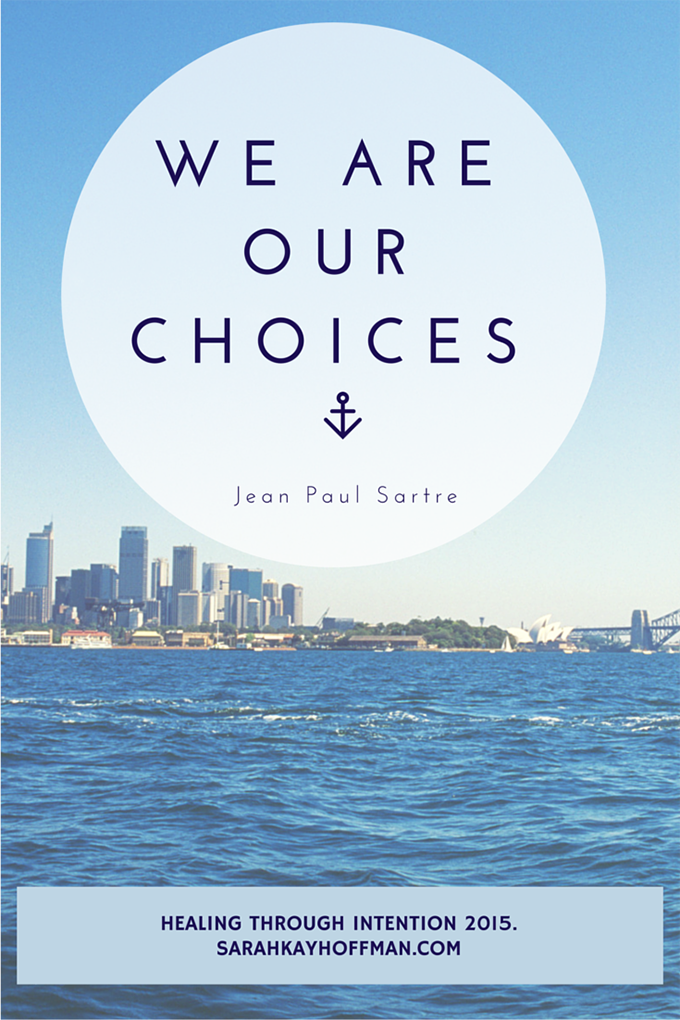 You will heal. I will help.