These 4 Tips for Staying Active as the Season Changes was sponsored by Target® C9 through their partnership with POPSUGAR Select.
While I was compensated to write a post about Target® C9, all opinions are my own.
Summer fading to fall is my favorite. I embrace that change. Fall fading to winter, though, is the hardest change for me.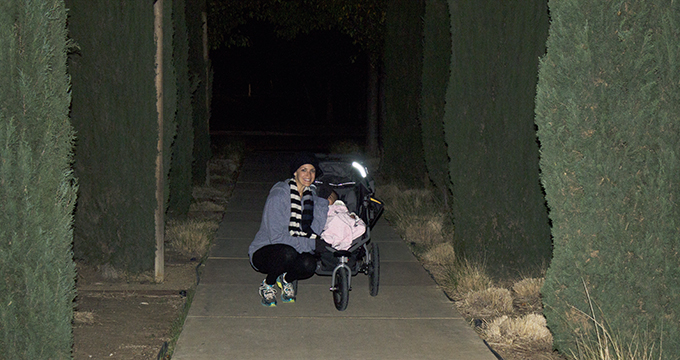 I don't like the cold – and yes, I am a Minnesota girl – born and raised. But I've never liked winter. I've learned in life, though, that just because circumstances might not be ideal, doesn't mean we can give up, give in and sit on the sidelines.
Instead of resisting the seasonal change, I have learned to change right along with it. This has worked for all pieces to my life, so it makes sense that it works for my "active" life as well.
4 Tips for Staying Active As the Season Changes
Click HERE to save this post for later.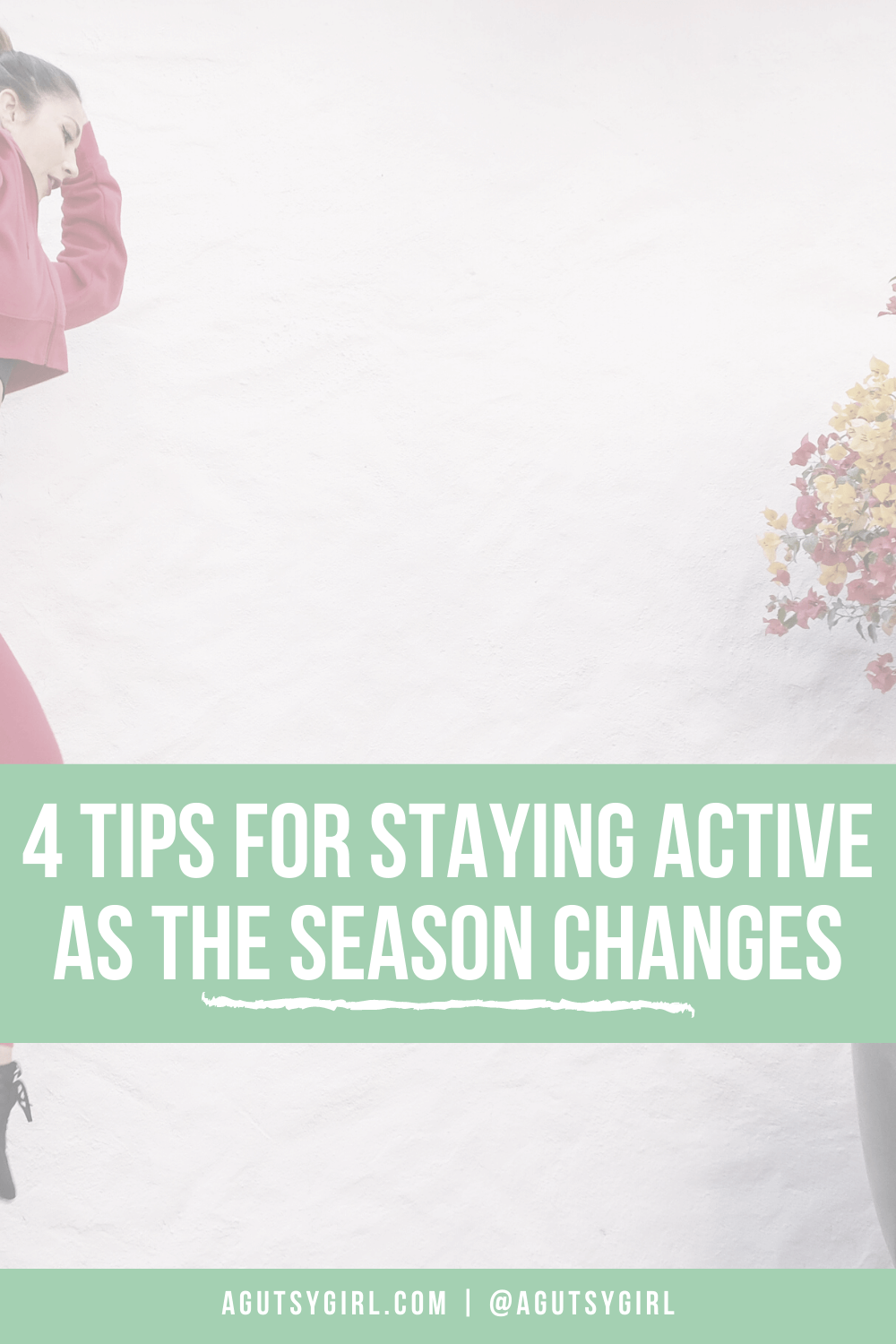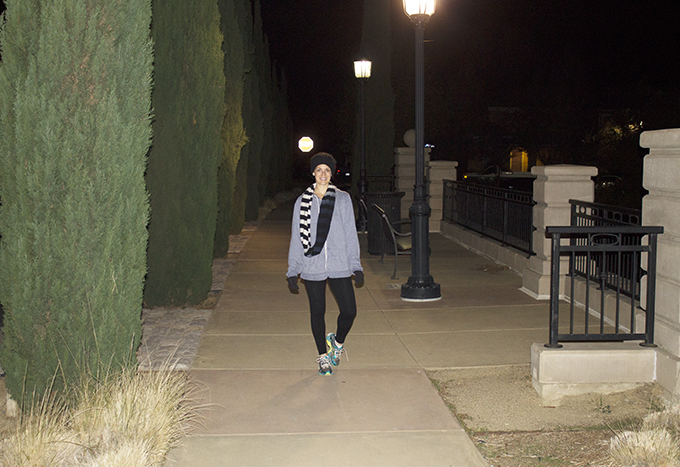 Know and Respect Your Boundaries.

Love to run outside at 7 am during the summer, but despise it during the colder winter months? Simple solution: Don't run outside at 7 am during the colder winter months. Run inside at 7 am or find another (warmer) time of day to take it outside. Know how you thrive best. Don't punish yourself, respect.

Make New Goals.

I do not believe in setting lofty goals from Thanksgiving through the New Year because I believe there are so many other important pieces of life during this time. That said, I always spend some time during this time to set a new goal and/or goals for myself for the upcoming year. This year, I've already set it: train for my first (sprint) triathlon.

Dress Appropriately.

My mother always says the reason I hate Minnesota winters so much is because I don't dress appropriately. Boots, mittens, hats, big coats, scarves = 5 things I'd rarely ever wear at any given moment. But sometimes, simply dressing for the weather, helps us stay active when the seasons change. I love walking outside with Ryan, Samarah and the dogs. Even though the California winter is nowhere near that of Minnesota, bundling up (myself and the baby) is still a must. We will still walk at least a few nights a week no matter what.

Seasonal Activity.

In some ways this goes along with new goals, but even if your seasonal activity is not a part of that goal, try something new! Make the seasonal change an excuse for a new adventure. Here are a few things I do:

Bikram Yoga.

Love Bikram Yoga no matter what time of year it is, but Bikram is so hot that winter makes it ideal. Step into the sauna, warm up and find your zen.

Indoor Lap Swimming.

Since we don't hit the pool outdoors during the winter, find an indoor pool and swim laps. I'm searching for one currently because I will need to start doing this come January.

Spinning.

I love a great spin class. Come January, I'm on the hunt for a new one, since biking is, obviously, a part of the triathlon.

Snowshoeing.

Even though we don't get snow where I live, we are just a hop, jump and skip away from Lake Tahoe (one of my favorite places ever). In addition to skiing and snowboarding, there is some awesome snowshoeing to be done!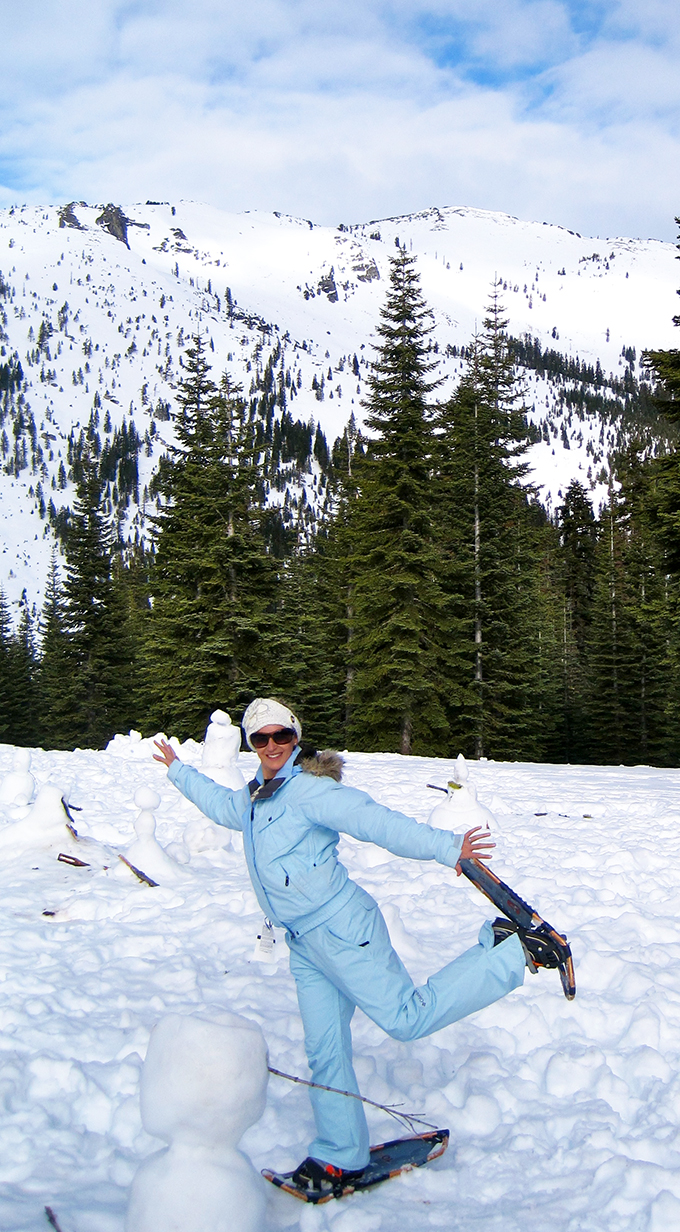 By the way, staying active isn't about (or doesn't have to be about) hitting a "goal weight," achieving a lifelong fitness dream or making rules about workout schedules with end goals you hardly care about.
Staying active is about just that – staying active, moving daily.
It's good for the gut.
Xox,
SKH

You will heal. I will help.