Simply loving with simple quotes and simple ingredients. You know, it doesn't need to be complicated.
Simple Quotes
We are big into mushy loving sayings around our house, and by 'we,' of course I mean 'me.'
We got Sam (<– did I tell you that's typically what we call her for short?!) this one almost immediately after she came home with us.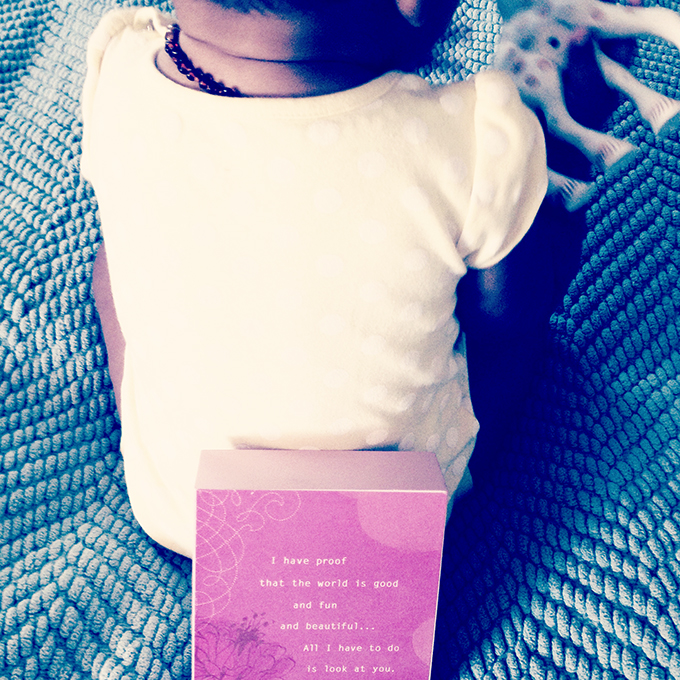 I have been filling her room with random ones ever since. The one above her changing table is her favorite….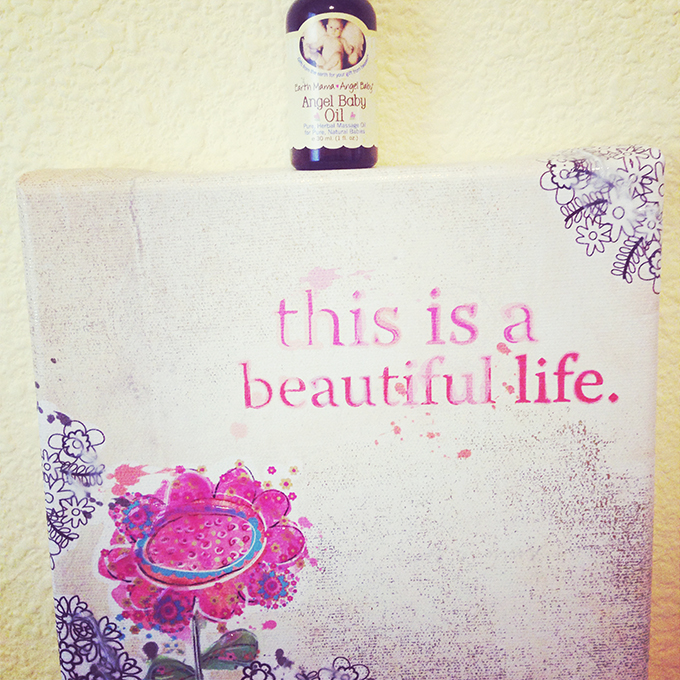 I don't know….maybe the fact that that one is her favorite has nothing to do with words, but instead that she can grab at and scratch it 🙂
Ohmygosh she's into everything these days!
Simple Ingredients
Bath time is one of our most favorite times. I did a whole "photo shoot" the first time we gave her a bath upon bringing her home from the NICU. I look back on those pictures frequently, and I cannot believe how much she's grown!
This week, we started using the Angel Baby Shampoo & Body Wash.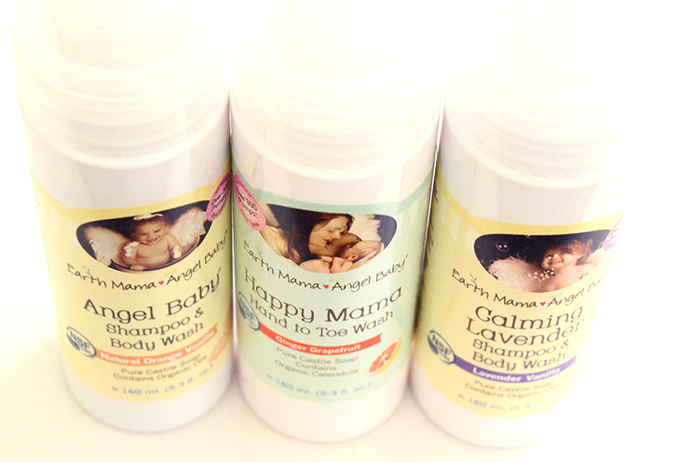 Ryan typically thinks I'm nuts, but he really thought I was crazy when I was slowly pumping out the wash and saying, "Look at how awesome this is….and it smells so good!" (For the record, it was the Natural Orange Vanilla one.)
We barely needed to use any and it fully washed her hair and body. Love everything about it, except for one thing we couldn't figure out….if a product is "tear free," does that mean it's pumped full with some sort of chemical that makes it tear free? These are NOT tear free, and so it made us wonder?
We were cautious around her eyes; then again, we always are.
After her bath, she was fussy.
Her after-bath ritual is simple: wrap her up in 2 towels and (mostly) let her air dry on our bed, while I sing or talk to her and make her giggle, scream or babble loudly, followed by Angel Baby Bottom Balm on the bum and some Angel Baby Lotion on her arms, belly and legs.
But on that night we needed more calm, so I gave her a little baby massage with the Angel Baby Oil.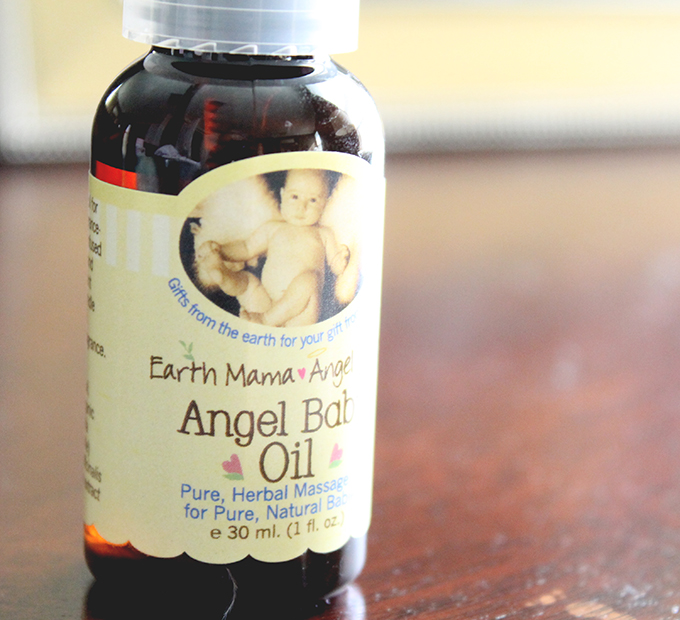 I rubbed her belly and her tiny feet. She just stared at me, calmly. Shortly after she fell asleep. We have repeated this 'baby massage' with the Angel Baby Oil most nights since because it makes sense.
Who wouldn't want a massage right before bed every night, especially when it's "infused with calming organic Chamomile and moisturizing organic Calendula?"
The ingredients are very simple:
Vitis Vinifera (Grape) Seed Oil, Simmondsia Chinensis (Organic Jojoba) Seed Oil, Chamomilla Recutita (Organic Chamomile) flower Extract, Calendula officinalis (Organic Calendula) flower Extract
Bath and after-bath routines don't need to be complicated. They just need to be filled with simple ingredients and tons of love.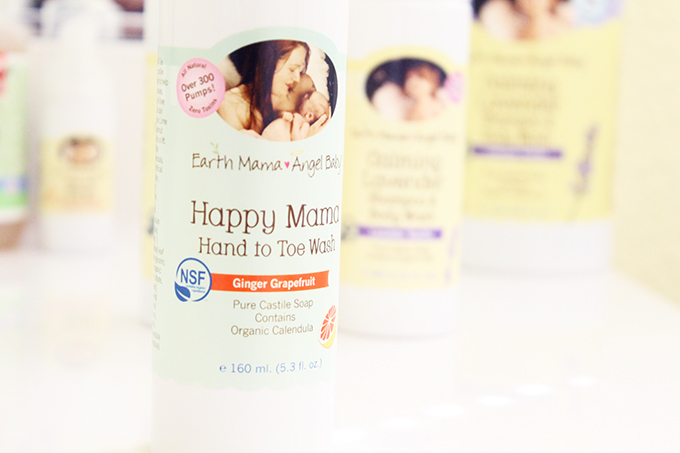 What I began to discover this week is that the Earth Mama products have many uses.
I am discovering a key one for Perioral Dermatitis. Yes, this is true. You can learn about that HERE.
Simply loving with simple quotes and simple ingredients.
It doesn't need to be so complicated.
Xox,
SKH
You will heal. I will help.