Peace, love and nipple butter…..except the nipple butter is not for me; it might be for you 🙂 I am an Earth Mama.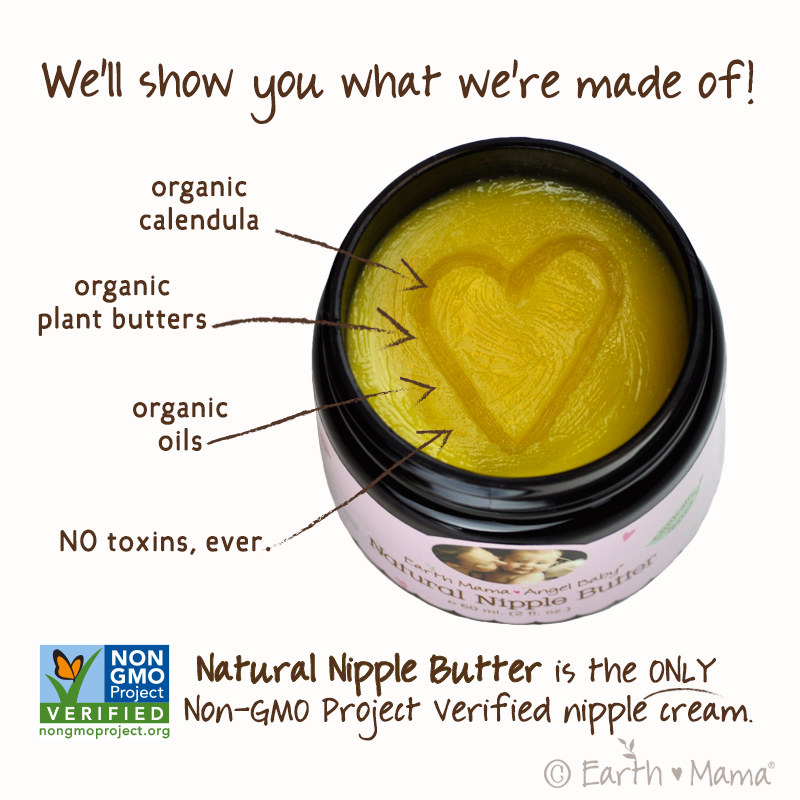 pssst….I am part of the #EarthMama Blogger Ambassador Campaign in which I am a financially compensated blogger for Earth Mama Angel Baby. All opinions are my own and based on my own experience.
If you're new to my blog, meet Samarah Josephina. She is the baby we had spent several years praying for. But I did not give birth to her. She grew in my heart, not in my belly, and for these reasons, I have yet to need nipple butter (although rumor has it there are other ways for using it, too).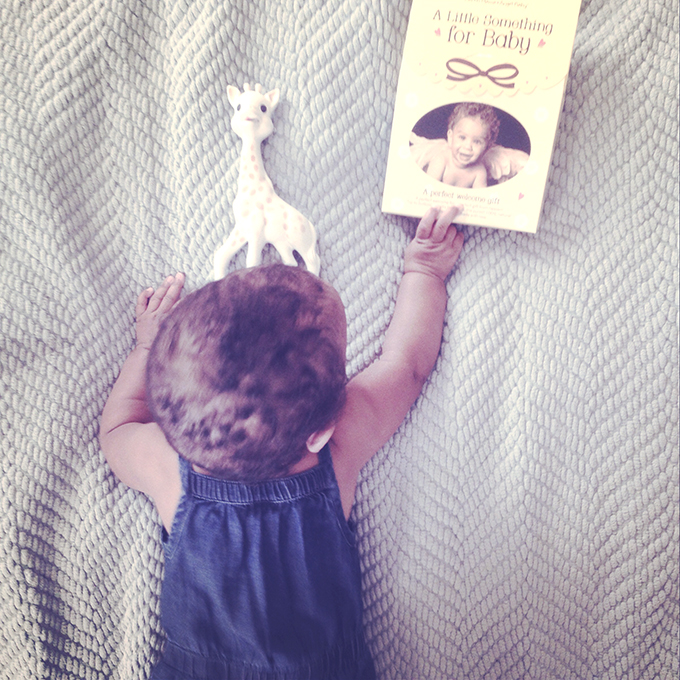 But still – I was chosen to be an Earth Mama by Earth Mama Angel Baby, and for great reasons -> I am a mommy who is doing the very best I can to give our baby….
Gifts from earth for your gift from heaven.
(Their tagline — I love their tagline because by the grace of God she came to us.)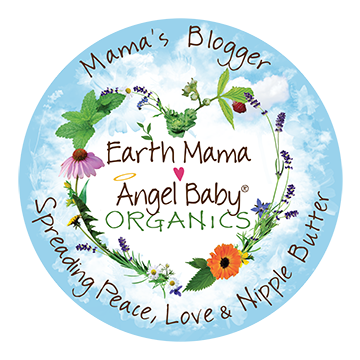 Peace, Love and Nipple Butter, I am an Earth Mama
Click HERE to save this post for later.
I recently shared with you things we feed Samarah.
I have also shared other things about her room, organizing it and cleaning it.
And most recently I shared about how I am on a mission to replace all personal care products for myself.
If I care enough about personal care products for myself, then why wouldn't I give that same care and concern for our baby?
As an Earth Mama, I am going to show you some of their products we use and why we have fallen in love with them.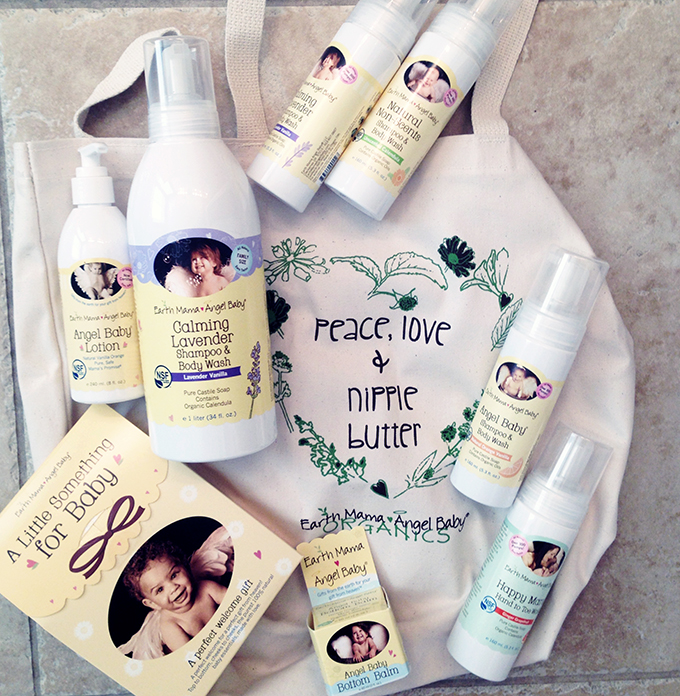 We took Sam to the beach on Monday for Ryan's 21st birthday.
She loved it. Clearly.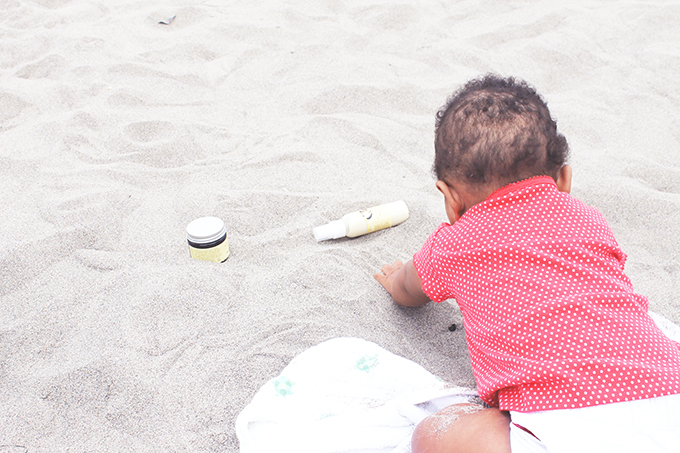 In the package that Earth Mama Angel Baby sent, I received the "A Little Something for Baby" kit. In that kit was a 2 fl. oz. size of the lotion (side note: perfect baby shower gift). Separately, I also received the 2 fl. oz. Angel Baby Bottom Balm.
She's been battling a little "sore" bum, so I wanted to make sure I brought some balm with us for the day and of course lotion, always lotion.
A little more on each….
Angel Baby Lotion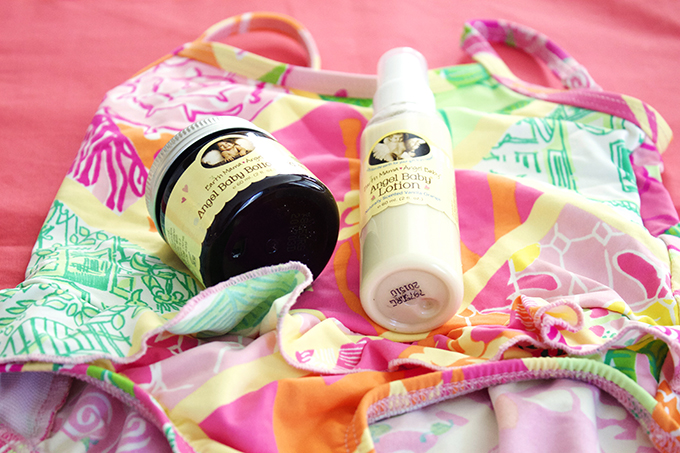 This also comes in an 8 fl. oz. size, which we have as well, but the smaller one was perfect for travel. Besides the selfish fact that I love how it smells (Natural Vanilla Orange – awesome, right?!), here are things I love about the product:
NSF Certified Contains, Organic Oils
No Artificial Fragrances, Preservatives or Dyes
Zero Toxins
Certified Organic by Oregon Tilth
there is NO Sodium Lauryl Sulfate (SLS)
Angel Baby Bottom Balm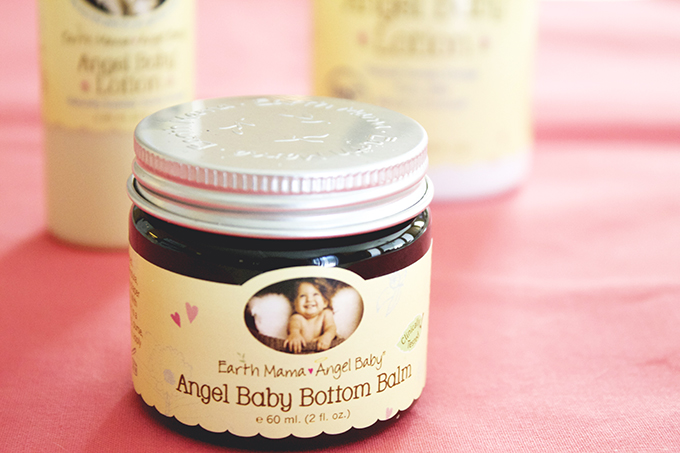 Again, the scent is awesome, but this scent is very earthy and zen. It's no wonder she fell fast asleep immediately after we put it on her. Kidding – our baby is still up all the time!
This balm is the, "only balm made with organic olive oil infused with a proprietary blend of naturally antibacterial and antifungal organic herbs, shea butter and pure essential oils, soothes thrush, itchy bug bites, scrapes, chicken pox, minor rashes, and burns."
We are now using this balm vs. other chemical-filled ones to see if she will get less bottom rashes.
If you're a mama out there just trying to do your very best like I am, you get all this "mommy chat." I hope you will enjoy the next couple of weeks when I share even more about the Earth Mama Angel Baby products and our adventures with Samarah in general.
I sure did wait a long time to have these experiences.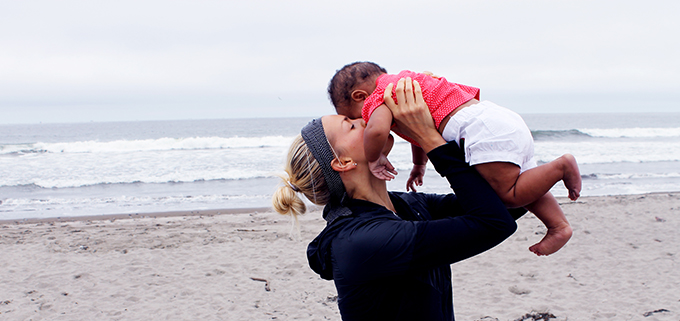 Xox,
SKH
You will heal. I will help.