It's been a couple of weeks since we had broth together, and I think it's time we have another bone broth chat adoption update.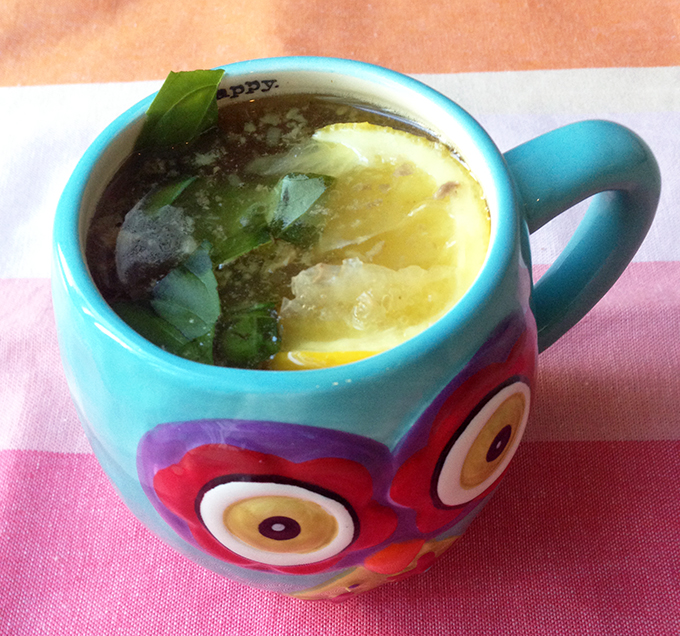 I've got my bone broth complete with lemon and basil today. You grab whatever you'd like to sip on.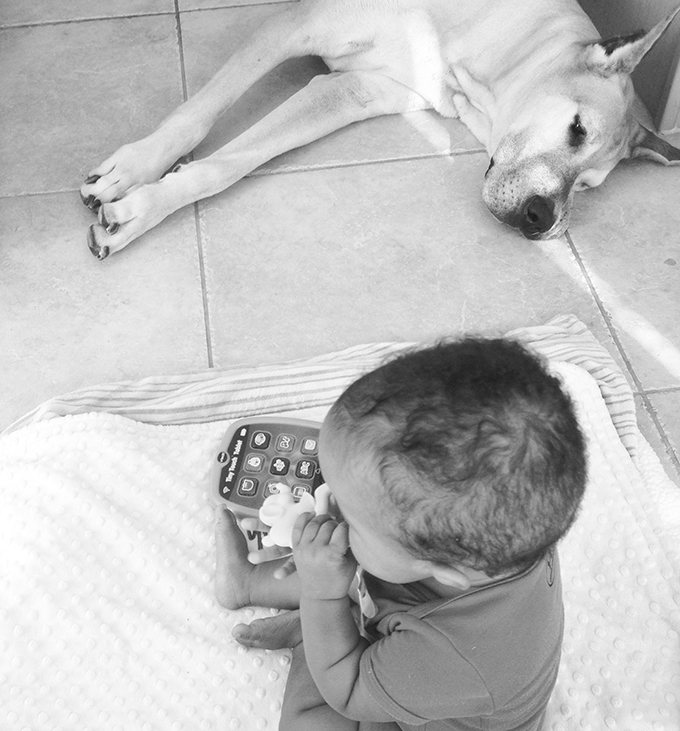 Bone Broth Chat Adoption Update
I'd start out, point blank: Fear has crept into my life, and that little 10-month old nugget above is the reason.
I'd explain that I don't want to feel this fear, but lately, it's gotten worse.
I loved her – a whole lot – from the moment I laid eyes on her, but the truth is that it wasn't until very recently that I have felt this burning desire, heart-racing kind of bond with this child. (I'd sub-note to tell you I've been calling her other names now, too: Samella, Samuella, Josephine and Tootsi mostly.)
She now reaches her arms out to me when I come around as if to say, "Yes, mama…..hold me." She has two teeth that have semi come in on the bottom, and when she smiles it literally stops me in my tracks. She even has a favorite song I sing to her currently. It starts, "Just a spoonful of sugar helps the medicine go down….." When I sing it to her she either giggles or screeches loudly.
I'd share with you so many new and different ways that she communicates with me now, but then you'd ask,
Well how is the adoption process coming?
I'd respond, "It's just not as easy as it might appear, as it should be or as we thought it was going to be."
Maybe we were naive to think that 120 days meant Gotcha Day was looming. Court was again last week and where we once thought it would be a "determining" day for an extremely positive timeline, now just has me feeling fearful and wondering, "Will this ever end?"
I'd tell you that last night before I went to bed, I read through various recent church notes on fear. Earlier that night when I was putting Samarah to bed, a tear fell as I watched her fall asleep. My fears around losing her have taken me to a place I don't want to be. So I read the notes. I prayed. And I meditated on…
I sought the Lord, and he answered me; He delivered me from all my fears.
This is just a broth date for you and I. I don't know if you're Christian or not, and my time with you is not a preaching hour for me. But since we're chatting so lovely and I trust that you are a great friend, you must know that my faith in the Lord is just a part of who I am.
I would end that part of our conversation telling you, "Of course I'll keep you posted on our adoption process."
I'd go on telling you about lighter things in life, like how my iPhoto recently crashed because I had over 17,000 pictures stored on it. I mean, really, who doesn't take care of photos and place them somewhere else?!
I'd tell you how I've been enjoy morning coffee with fresh mint leaves and coconut milk.
I'd tell you that, no, my Perioral Dermatitis has not improved at all, and that I am counting down the days to the September doctor appointment.
I'd tell you that I'm starting to make some bigger decisions with A Loving Spoon nut butters, and that we are thisclose to launching the full website.
I'd tell you that I am much happier without endless hours of cardio in my life, that I loved working out with my trainer and that I am now working on a Nia Shanks program which is re-kindling my love for weights and training in general.
And finally, you'd mention that I don't look as tired today. I'd tell you you're correct. Samarah is finally sleeping in her own room, her own crib. She goes to bed around 7:30 pm. She wakes up around midnight and then again around 4am. Ryan takes one, I take the other. And other than that, I'm SLEEPING again….at least several hours a night. It doesn't get much better than that!
The days are so busy, and the nights I long for rest, so I'm glad to catch up with you.
I'd tell you as you turn to walk away,
Thanks for listening. I know I pour out a lot, but I do appreciate you being here.
As I turn to walk away, I instantly feel that today is going to be a great day.
Xox,
SKH
You will heal. I will help.