Disclosure: This post, Embracing Change, was sponsored by Target® C9 through their partnership with POPSUGAR Select. While I was compensated to write a post about Target® C9, all opinions are my own.
My life has changed so much these past couple of months, and I am learning (trying desperately) to embrace it by embracing change.
As if bringing home a new born last November was not enough, I just had to run out and launch my own nut butter line, A Loving Spoon nut butters. With so many changes, ultimately my priorities are beginning to shift as well, despite my daily battles with such.
One of the greatest priorities that have left my life is the daily 1-1.5 hours spent at the gym and the "no pain, no gain" mentality (this is mostly due to the over-cardio'ing and injury). It hasn't been easy to let go of what was once so me, but I am learning….little-by-little, day-by-day.
And still, no matter what, I know I can (and must) do this all while staying healthy and active. It's just that, at least for now, I've traded in half-marathon training schedules and rigid workouts for things that may or may not include these little feet hanging off the hip. 🙂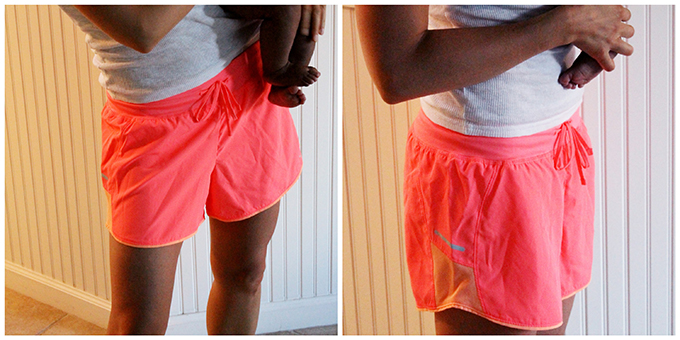 I am learning to embrace change, so when I learned more about the Target® C9 activewear Collection, I was excited to share with you since what it stands for is a kinder workout and active lifestyle.
Embracing Change
Click HERE to save this post for later.
I tried two pieces of clothing: the C9 by Champion® Women's Sporty Layered Run Tank in black and the C9 by Champion® Women's Run Short With Knit Waistband in sunset. (Let it be known that I have loooong been a fan of their sports bras. I have about five currently and wear them almost every single day.)
SHORTS
I got a medium because I had read that they were pretty true to size. I'm glad I got the medium because I like things bigger and baggier, and I never like constriction on my stomach (yes, that's the Colitis my friends!) If I liked tighter-fitting shorts, then these would have been much too big.
Pros
The color. Enough said 🙂 Sunset (aka "coral") is one of my most favorite colors, especially for summer.
Material. I love how they feel. They are extremely light weight, and they are made predominately of polyester with a little spandex thrown in.
Cons
Built in undies. I'm not sure about you, but I'd never use the built-in underwear as the only form of underwear I wear. Consequently, with these, I'll technically have 2 pairs on. Not the end of the world.
These shorts are great for our early morning walks, which are quickly becoming a 3-4 day/week habit.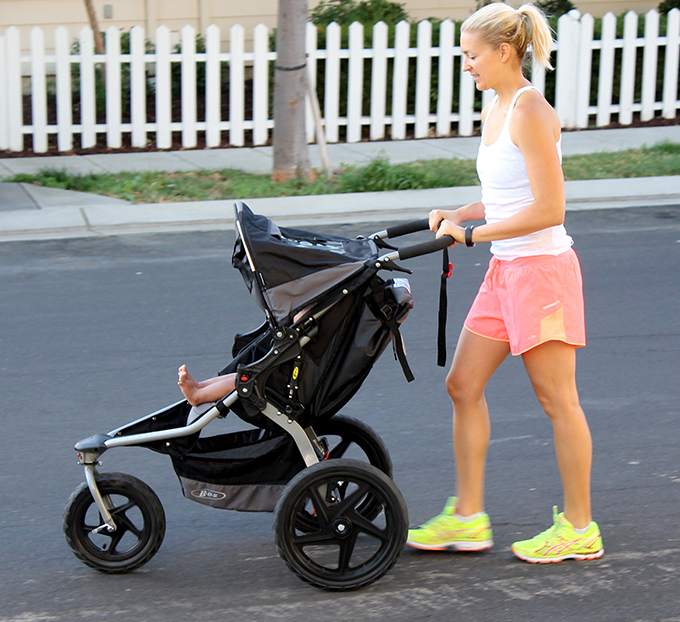 TANK TOP
Again, I got a medium for all the reasons I did so on the shorts. (This time, though, I wished I had gotten a small.)
Pros
Built in bra. Unlike the undies, I love a built in bra, but not only that, this one is the "typical." It's built in, yet separate so it feels like I put on a bra and then tank top. I love that!
Color. Black is one of my favorite clothing colors. I'm super simple like that.
Material. Again, this is polyester and spandex, both of which I think feels great. Both of which are also great for those days I do work up a sweat.
Back. I love the back design. It's open just enough, but not too much.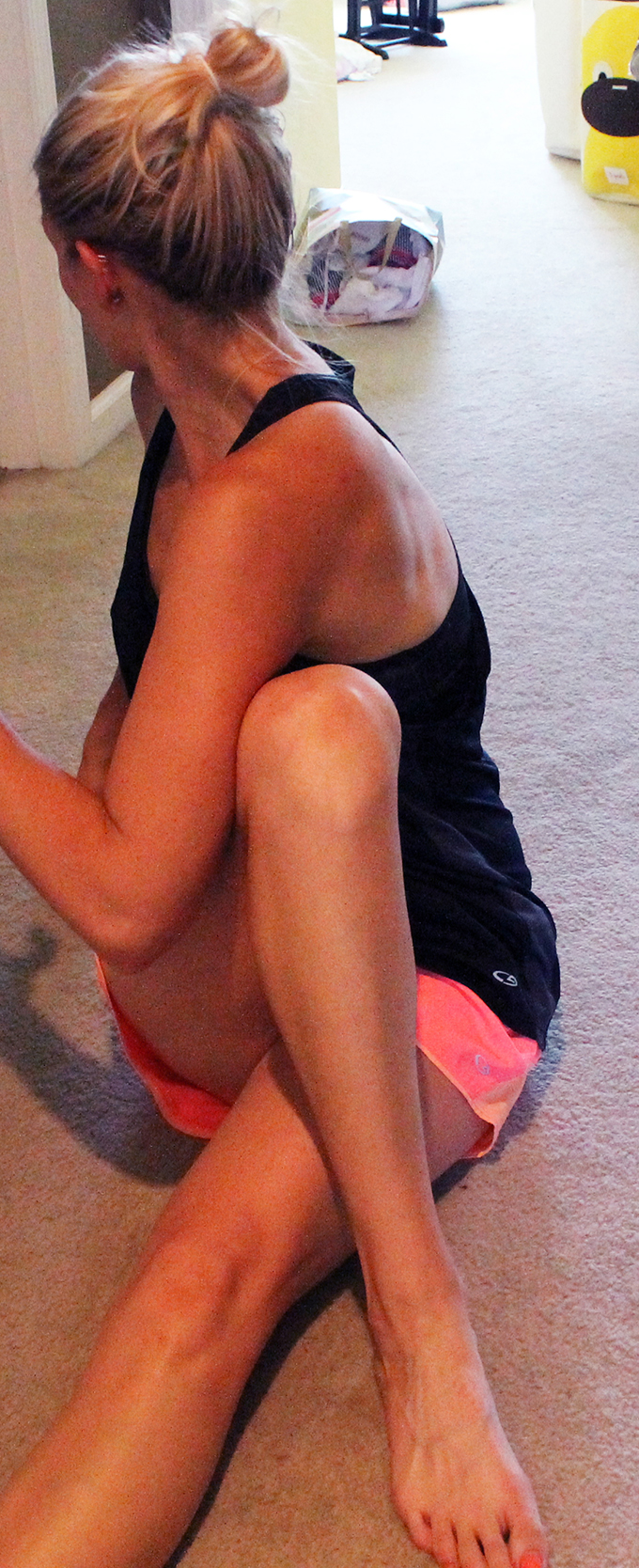 Cons
Honestly, nothing, except that I wish I would have gotten it in a small. I will be going to Target® soon to grab another color in a smaller size.
And yes, I do a ton of core work, active and static stretches. Per my trainer, our goal is to heal my body so that someday I can come back stronger than ever. We'll see!
Side note: Shoulder exercises are my favorites! This is a new, quick and easy 5-minute shoulder workout I'm going to incorporate soon (from home) as well:
My workouts (like my life in general) might look nothing like they did just several months ago. They certainly look nothing like they did a year ago. But embracing change must be something I really, really, REALLY learn to accept.
It's not easy. But I think it could truly be worth it.
After all, what's worth it more than this sweet baby chatting to me on our morning walks….?!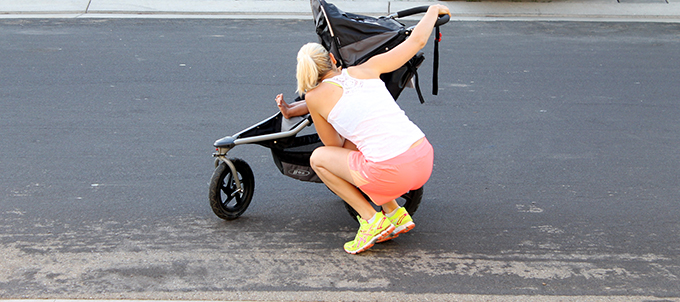 Xox,
SKH
You will heal. I will help.