A friend once told me that women become Mothers the day they find out they are expecting, and men become Fathers the day the child is born. I may never know if this is completely accurate, but she was right for me…..the day I found out we were getting Samarah was the day I became a Mother.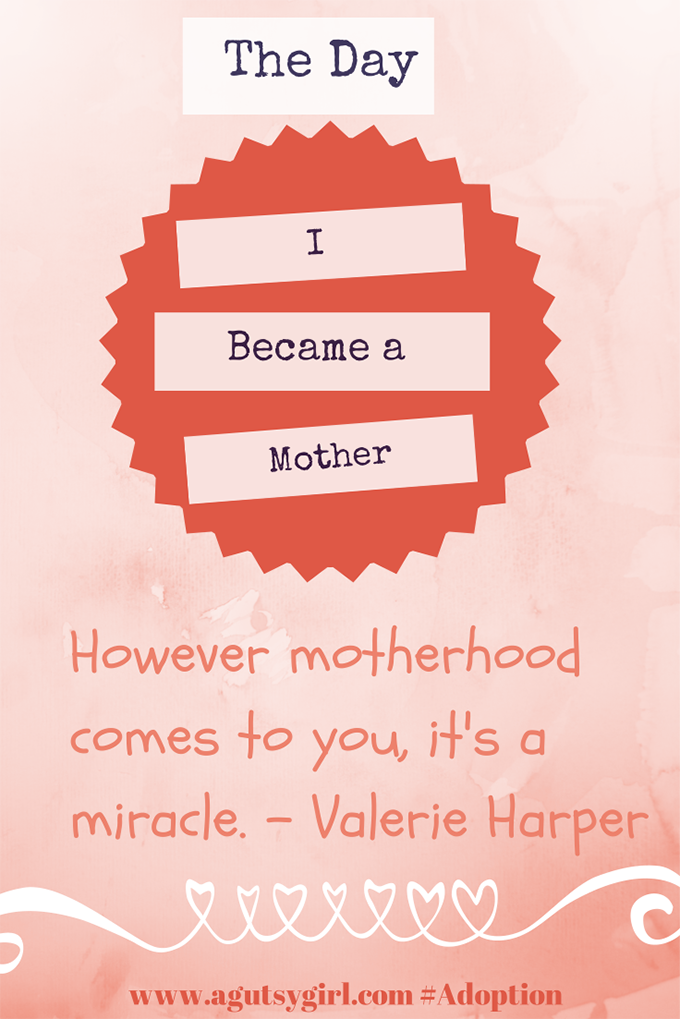 The Day I Became a Mother
It was about 6 pm at night on Wednesday, November 13, 2013. We were always told that "matching days" happened on Tuesdays, so for us, all other days were sort of overlooked. Ryan was gone in Utah for work. I was in my office. It was dark, and I was working.
Ryan sent me a text, "Answer the home line when it rings." I didn't get the text until after, so I missed the call (if you know us, you know we never answer our home line). My cell phone rang. It was a (209) area code, which is San Joaquin county. I didn't answer it (if you know me you know I rarely answer my phone -catching a theme here?!) because I figured it was just something random. At 6 pm on a Wednesday night, our social worker would never call us. She left a message,
Hi Sarah. This is #$@. I just got off the phone with Ryan. We have a match for you guys, so I wanted to talk about it with you, too.
My heart started pounding.
I called her back immediately. As I listened to her describe the baby and situation, I feverishly wrote down as many details as I could.
Low risk to return to mother. Just 2 months old. Born 3 months early. Caucasian. Needs to be picked up from the NICU tomorrow night when she is discharged.
She told me to call Ryan so we could discuss and then to let her know in the morning.
We called them back that night. Of course we wanted her, and of course, we would be there to get her from the NICU.
Side note: We never really even asked for a baby. We always wanted a baby but were told that the babies are the ones that oftentimes have the most risk of being returned to parents, going with relatives, etc. Everyone involved was aware that we were expecting a 1-2-year-old.
I didn't sleep the night before she came. My mind was racing, and my heart was wishing Ryan was home so I had him to be excited with.
Wednesday, November 13, 2013, was the day I became a mother.
Feelings, thoughts, emotions, anxieties, wishes, hopes, plans, dreams….they all suddenly existed for this child I had never met and surely was not expecting.
I knew what my friend was talking about in those moments.
This will be, of course, the most special Mother's Day for me. My heart has never been the same since 6 pm that Wednesday night.
God owes me nothing, and yet He gave me the most beautiful gift that could've ever grown outside of my belly, deep within my heart.
When my cousin and aunt visited recently, they asked:
So tell us about the first time you saw her. What were you thinking?
That was Thursday, November 14, 2013 (….but by the Grace of God).
It was day 2 of being a Mother. I'll share it with you on Sunday…you know, Mother's Day!
Xox,
SKH
You will heal. I will help.