This past weekend I embraced silence and finally got the love signal I have been craving.
I was a single mom all weekend, as Ryan was traveling.
I sent him a text early on Saturday about how fussy and crabby Samarah was. She is really having a tough time between the teething and tummy. Of course my heart breaks for her, but I also can't help but feel like a terrible mother sometimes when I am frustrated with all the crying, fussing and general noise.
Somedays it feels like I can't do anything right.
But each night Ryan was gone, I'd put Samarah to bed and then just be in utter and complete silence. I was so tired, but I didn't want to sleep. I just wanted to hear Sam breathing, the dogs breathing and nothing else.
This silence is why I've always loved the early morning rise. I was never the type to stay up late. My friends with children always used to tell me that they did so because it was the only time of day that was theirs; to get things done or to be in silence.
I now get it.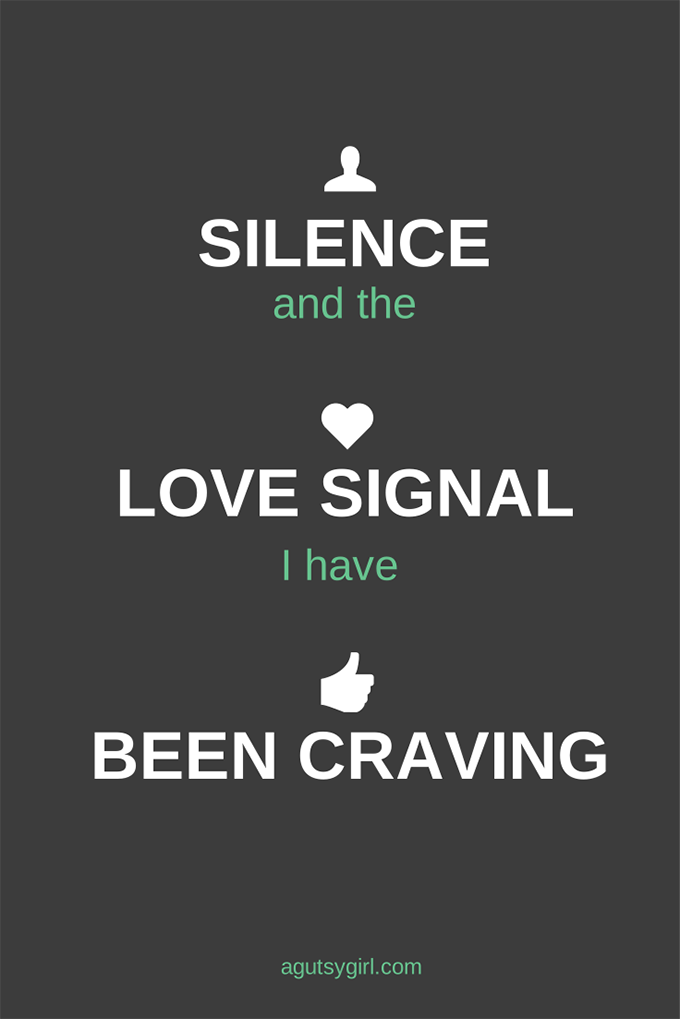 Silence and the Love Signal I Have Been Craving
Fast-forward to the end of the weekend. I had my friend Jen over for Easter brunch with Sam and I. We were finishing up our food and then had plans to go on a walk. Sam was bouncing on me, but when I was finished eating, I handed her off to Jen so I could quickly clean the kitchen (wait, let's be honest – "clean the kitchen" = put away any food I wanted to save for later).
Almost instantly, Samarah started screaming and crying. Jen walked around with her, but she looked back at me and continued to scream and cry.
No more than 5 minutes later (I told you I "clean" quickly!) I took her back from Jen. She instantly stopped crying. She smiled.
This has nothing to do with Jen, obviously.
Selfishly, this is the love signal I've been craving.
Per the above, somedays it feels like I can't do anything right and like I texted my cousin,
I know I shouldn't be excited, but I have worried that since she's not my own maybe "she knows" and thinks I, too, am a stranger.
I am no stranger to her.
I am her mama.
I might need more "me" time. I might need more silence than what I've been allowing myself. But at the end of the day, there is a little baby girl, Samarah Josephina, who already loves me and surely thinks I'm doing a pretty good job.
Her new love signal has my love for this child over-the-moon.
And that's worth more than all the silence in the world.
Xox,
SKH
You will heal. I will help.