I have butterflies in my stomach.
Ryan and I met with a lawyer for A Loving Spoon nut butters while we were back home in February.
Their offices are about an hour away from our hometown, so we detoured and dropped Samarah off at my cousin's house in a town called Shakopee, went to the meeting, had lunch at Whole Foods, headed back to get Sam and then made the reverse trek home.
On the way back to our hometown, I sat in the back with Sam. She slept, and I toggled between staring at her and looking out the window.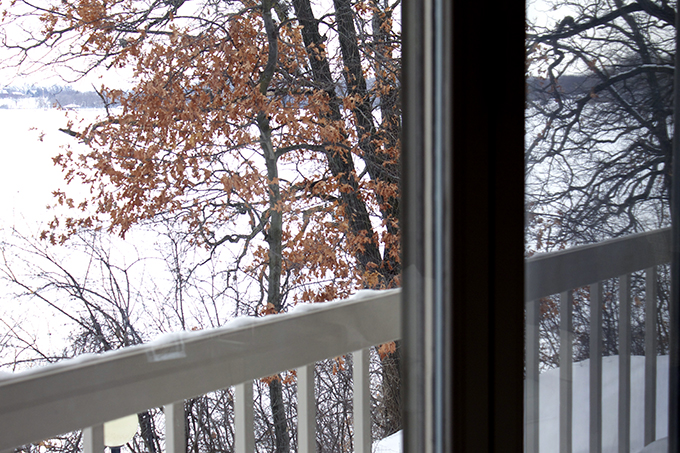 The fields were covered with snow, trees frosty white and roads calm as can be. We passed through a couple of towns that I have had my eyes on for when the day comes that we get to move home.
Typically, we would cross over those towns and I would not think twice about them nor would I feel anything (except maybe disgust towards the cold, bitter, never-ending winter).
But that day? That day I had butterflies in my stomach. I was giddy. I wanted to move back stat.
There was a time when California, big California-lovin' dreams and fast lanes were the places butterflies grew in my stomach. I loved those days, and I still sometimes feel those butterflies when I gaze at the Palm Trees, adore the mountains and let the sun warm me.
And so, that day, driving on the backroads in southern Minnesota with nothing but my heart, thoughts and the freezing cold on my mind, it struck me like never before that I could feel those very same butterflies in my stomach.
There is something so beautiful in peace and quite. It's something I cannot explain to those who have never travelled these solitary roads and those who have made hustle 'n bustle a normal.
There is something about back home (good 'ole Minnesota), back roads and the "Friday night fish fry" at the local American Legion that has me craving a little less, a little more often.
A new season has taken over in my life.
This I know for sure.
Xox,
SKH
You will heal. I will help.