Let the concept of "discipline is correction driven by love" sink in for just a moment.
Discipline is Correction Driven By Love
Click HERE to save this post for later.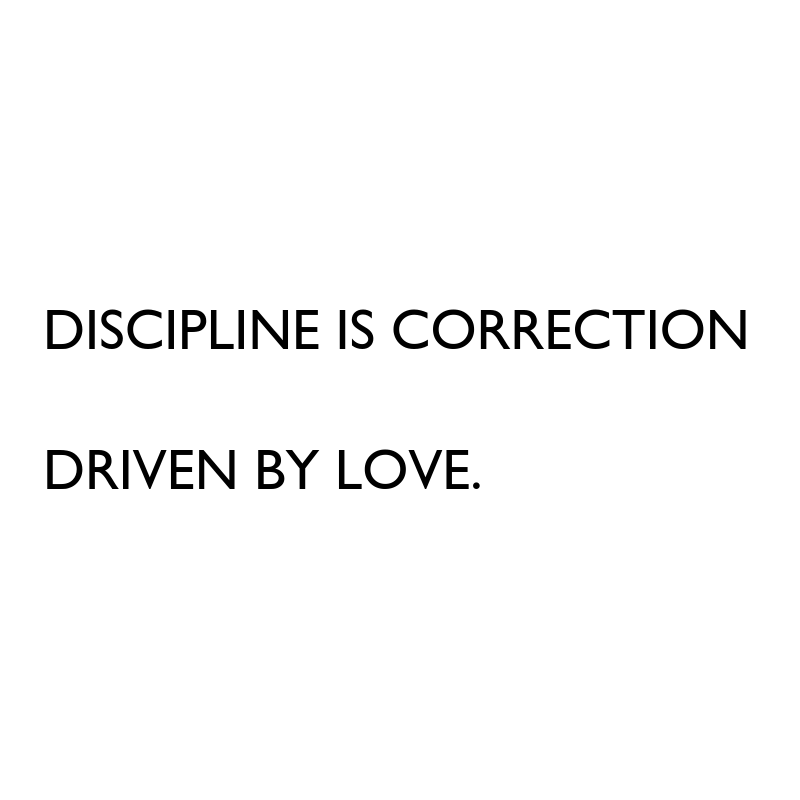 Pastor Nolan came to MOPS a couple weeks back. He talked about parenting and discipline. He gave us two foundations for discipline; one being that which is correction driven by love.
I know nothing about discipline (yet!) as it relates to parenting. The most discipline I have to give the baby is, "Seriously, Sam, stop breaking my heart with that smile."
I do, however, know a thing or two (or a hundred) about discipline as it relates to food and more importantly as that food-discipline relates to healing the gut.
Gosh, you're so disciplined. I could never eat the way you do.
If I had a nickel for every time I have heard that….
Discipline isn't something we do to ourselves, but rather it's something we do for ourselves….under one condition: that it's done out of love.
In high school, college and even beyond then, my food discipline was driven by hate, even though I would never have described it as such back then.
I hated a lot about myself. I fueled that with food discipline. Ironically, even the things I did eat proved that hate, not love, were ultimately being practiced.
Back in the day, "discipline" was:
little food
consequences for eating food
eating only fat-free, sugar-free, "Weight-Watchers-ish" type chemically-packaged products
I confessed this briefly once.
The "discipline" I practice today is:
food, real food
fat, lots of fat
quality, no compromises
Discipline, not deprivation. Huge difference.
We all have motivations for the way we eat and the way we live. But ask yourself:
Is what I'm doing driven by love or hate?
That answer could be key in your healing or not healing.
I feel far from deprived.
My gut and my body are not perfect, but I continue to get better. I am finally giving my body what it was so desperate for for 21+ years.
Don't be fooled, my current discipline driven from love is not easy. Then again, neither was the former discipline.
I'll choose love over hate any day.
Xox,
SKH
You will heal. I will help.