On Thursday, I'm leaving the Minnesota Frozen Tundra and heading to Anaheim, CA, for the Natural Products Expo West Show. I was chosen to be one of 12 (or 14) for their official West Blogger Editorial Team.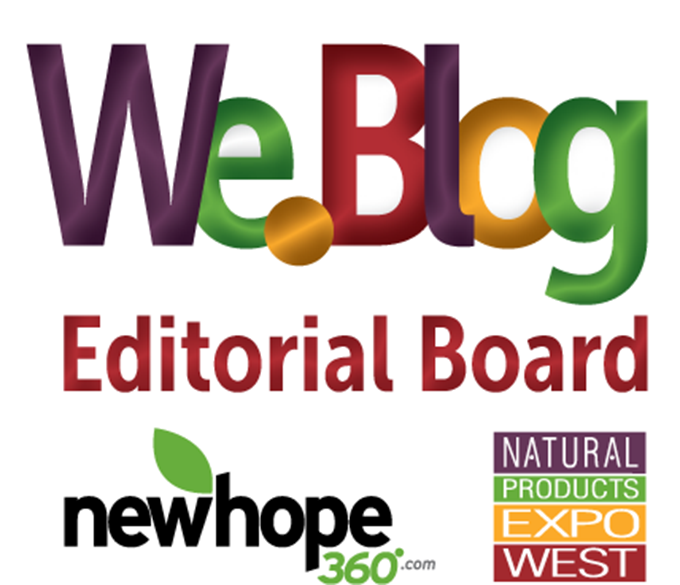 I have been looking forward to attending this show for a few years now, but this year is probably the best year for my Expo debut. The "Natural Products Expo West continues to be the leading trade show in the natural, organic and healthy products industry, attracting over 60,000 industry professionals and 3,000 exhibits to the Anaheim Convention Center. Rated as one of the top 200 trade shows in the US by Tradeshow Week, Natural Products Expo West continues to help attendees reach their business goals."
My schedule is nearly booked already, and I continue to get contacted several times a day.
Natural Products Expo West 2014 and the We.Blog Editorial Board
I am most looking forward to….
I am hoping to….
Return to the Bay Area on Sunday more ready and excited than ever to launch A Loving Spoon nut butters!
Meet up with Darin Olien (<- yes, the SuperFoods guy who created Shakeology).
Learn more about labeling, packaging, distribution, retailers (stats and their perspectives), marketing and more as it relates to the Natural Food Product industry.
Discover several new products and brands (thousands will be there).
And of course, I can't wait to share it all with you.
Send me an email (sarah (at) sarahkayhoffman.com) or comment below if there is a booth you'd like me to check out. I'll be updating this weekend via Instagram.
Xox,
SKH
Other posts by the Blogging Editorial Team you might enjoy:
You will heal. I will help.