Today I'm going to share with you my 8 Step Process to Become Motivated for Yearly Goal Setting.
Resolutions don't have deadlines.
Goals have deadlines.
A deadline is a finish line, and at the finish line we either cross with triumph or come up short. Either way, we'll cross the finish line.
I laid out several goals, not resolutions, yesterday.
If they are all truly goals, then they all have deadlines.
But how do we get from these intended goals to the finish line?
8 Step Process to Become Motivated for Yearly Goal Setting
Click HERE to save this post for later.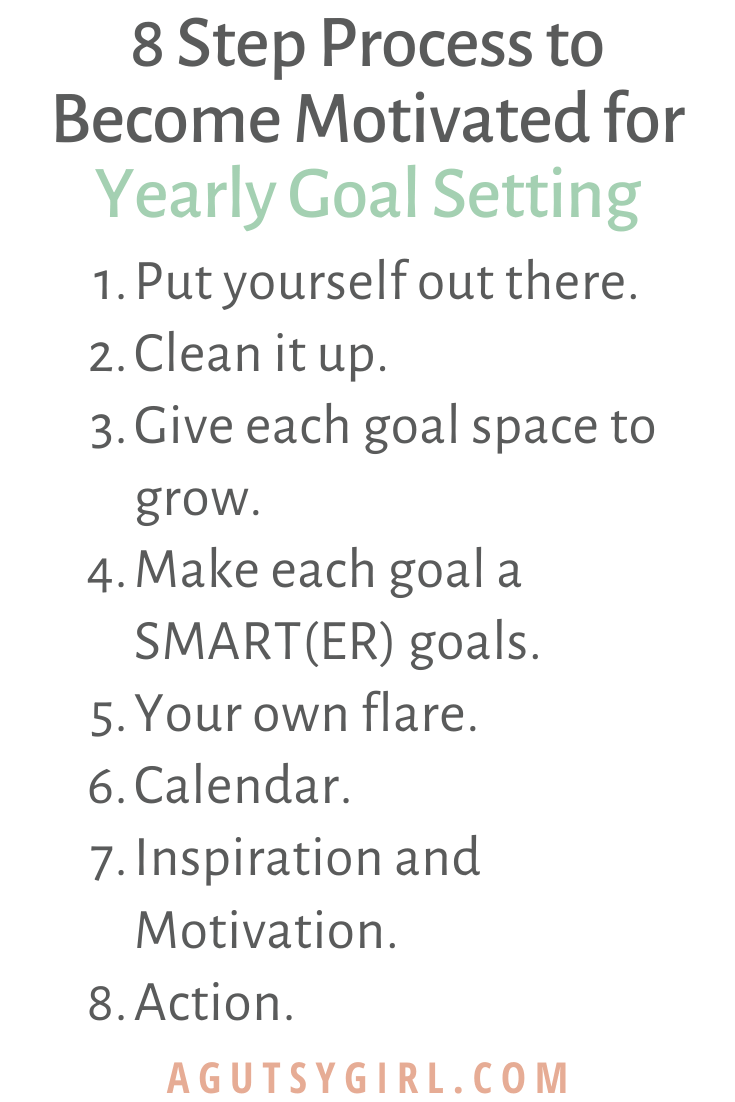 Put yourself out there

I sit down and focus on the things I want to achieve. I brainstorm a huge list of goals. This list might contain upwards of 50 things. No goal is too lofty; no idea too dumb. Just sit down, and spend some time thinking and writing.

Clean it up

Take that jumbo list and skinny it on down. The reality is that no matter how many goals we have, there are still a finite number of hours in the day (and yes, I try to fight this fact daily!). You won't have time for everything. Pick your top 5-20 goals (depending on how big/small/amount of time they will take).

Give each goal space to grow

Take each of your final, cleaned-up goals, and write them down (yes, again! pretty journal/notebook not required, but oh-so-much fun), making sure to give each goal at least several lines of space. I actually devote a whole page for each goal. You are now ready to develop those goals, and you'll need room to elaborate.

I wrote all about this back in 2012. Check out the post, and then come back. Identify the SMART(ER) pieces to each of your goals. Write it out. Make sure the goals are worth pursuing. Also make note that the final "R" in the sequence is a TBD. You can't address that until you cross that goal's finish line.

Your own flare

Using the rest of the space, write down any other notes and thoughts as they pertain to the goal. For example, with my Rock 'n Roll 1/2 Marathon 1:45 goal, I'll write down things like: pace I'll need to average, gear I might need, when I want my "true training" to begin, etc.

Calendar

Using the pieces from #3 and #4, calendar in tasks, events, deadlines and anything else that has to do with the goal into your planner. I'm still old fashioned and love my hand-written planner, so this works perfectly for me. If you use an electronic calendar, do the same process, but place information electronically.

Inspiration and Motivation

Some people may opt to skip this step, but if I'm to be honest with you, it's one of my most important steps. It's so important that I have tossed around the idea of doing a whole series and/or ebook on it. When we go immediately from calendar (#6) -> to -> action (#8), many times we fall short because we don't have a daily inspiration or motivation. I excel in this area, and so I know its value. Next to the action pieces on your calendar, get creative. Doodle, add stickers you can personally design using the best printer for vinyl stickers, write quotes, place your own inspiring information, etc. (Also, you can't use the excuse that you don't know how to draw or doodle…I can't even make a stickman, but somehow I rock this part!)

Action

The best-laid plans and goals will always, always, always fail without action. And only you can act upon the activities and tasks which lead to accomplished goals.
Note: You can also do this via Bullet Journal.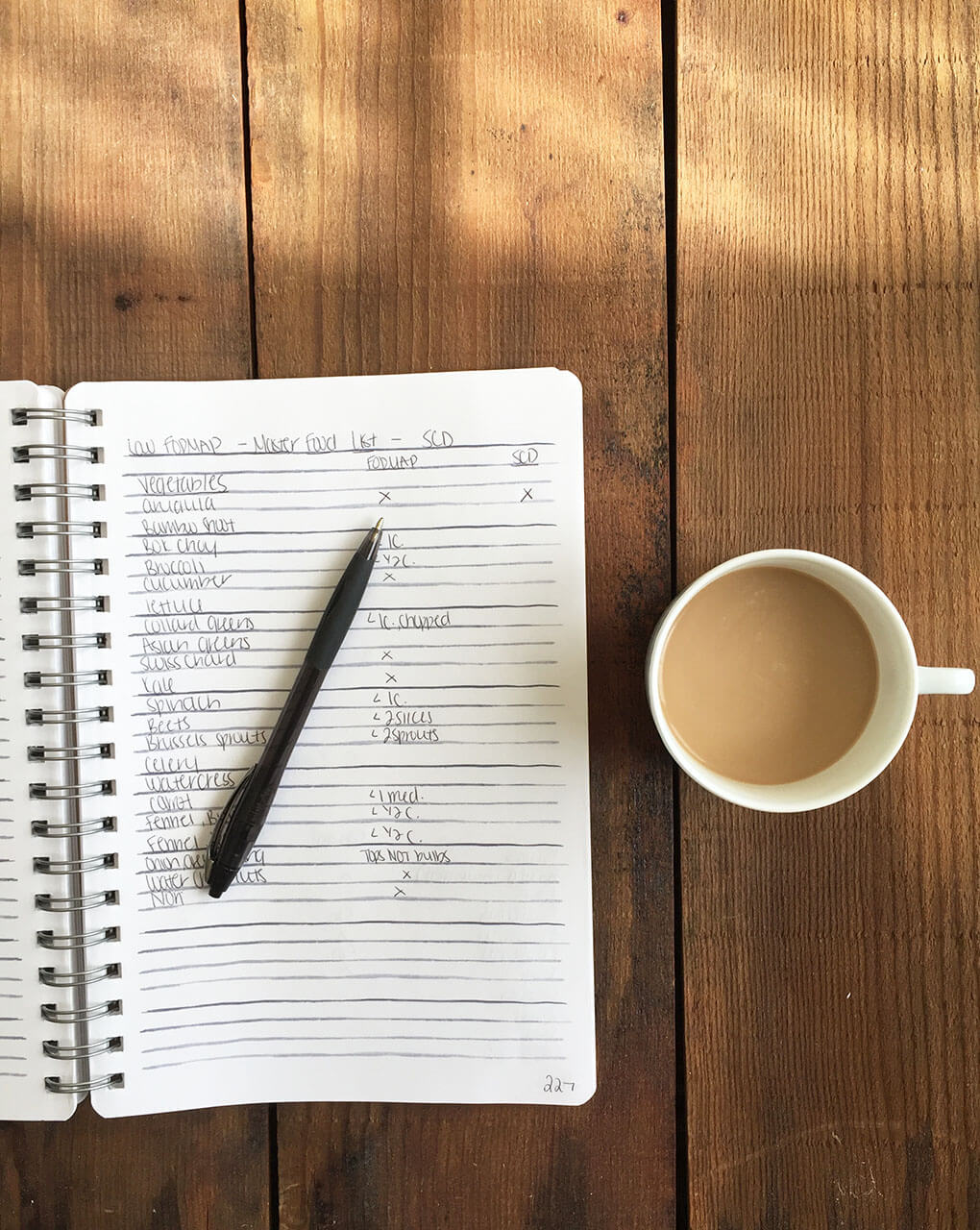 There you have it. This process can be applied towards any goal you have…personal, professional, spiritual, anything.
My yearly goals and plans are so important to me that I spend several days working on these things. I set myself up for the whole year, and I always reap the benefits from it. You are worth it – do the same for yourself.
By the way, if you enjoy topics like this, you'll enjoy these other posts:
Xox,
SKH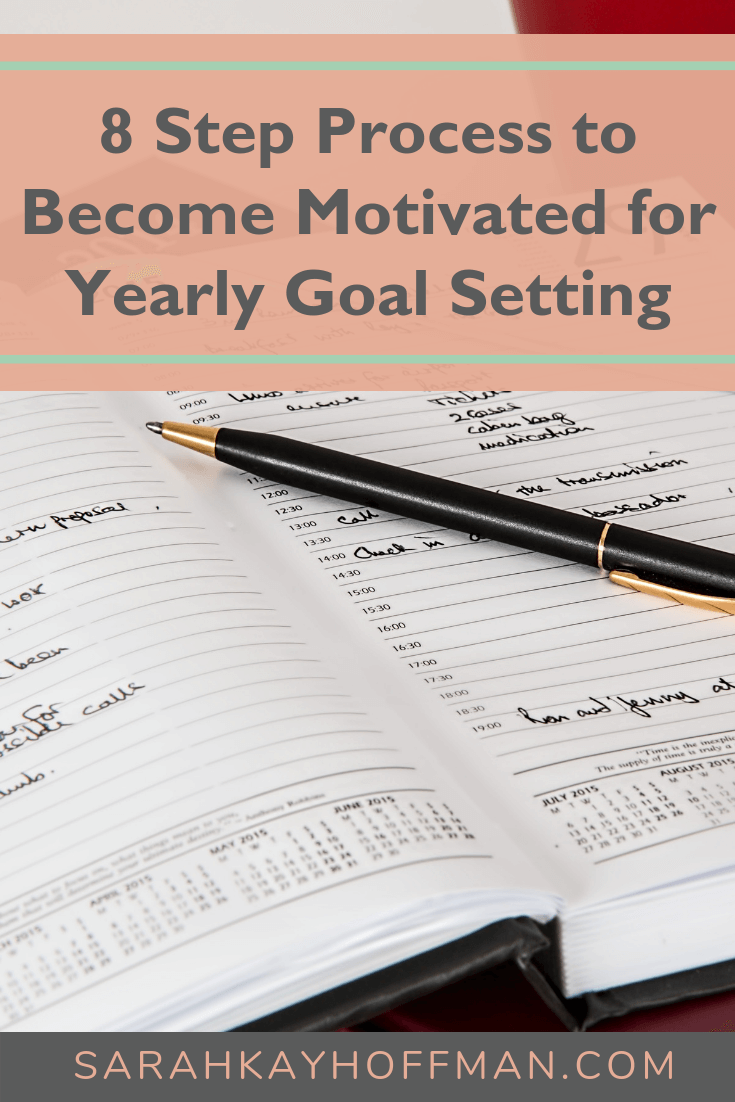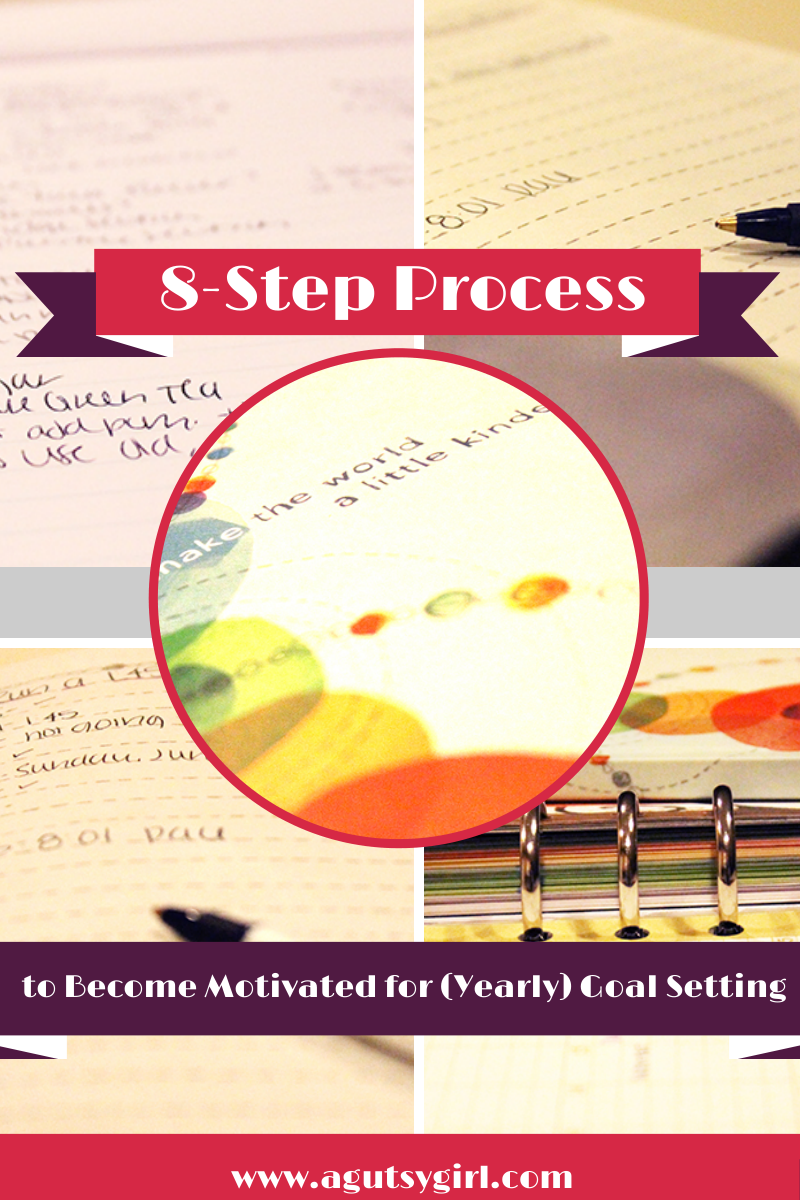 You will heal. I will help.