Today I have compiled A Gutsy Girl top 13 posts in 2013.
2013 took me, personally and professionally, on a wild and awesome journey.
Reflection is sometimes bitter, sometimes sweet, but for me it's always key.
Last year I published, "The Top 16 Gutsy Posts of 2012."
My how things can change in a year. The "top posts" list went from almost purely food and recipes to resources, Gutsy topics, life and love in general.
A Gutsy Girl Top 13 Posts in 2013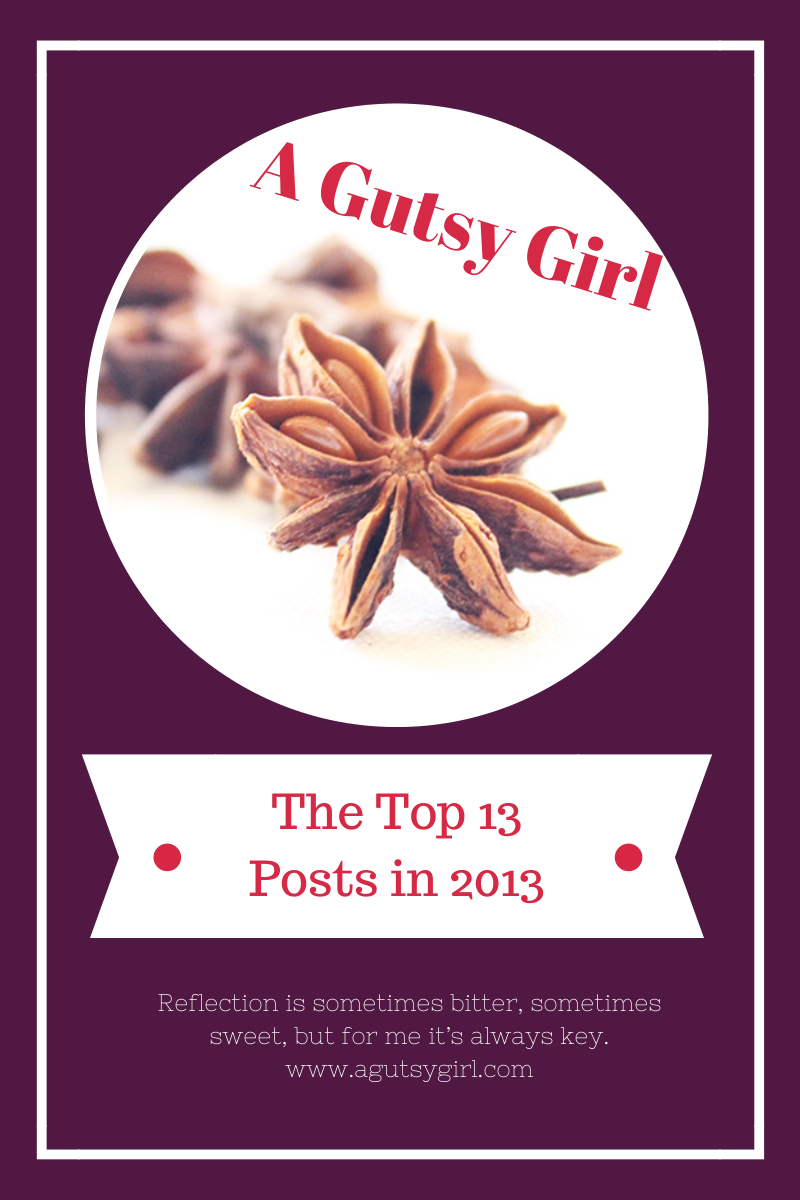 There you have it.
I am really looking forward to 2014! There is so much more to share with you….from a 360-degree angle.
Remember, I'm still looking for you to tell me what you want. Tell it today, and you could win some 1-on-1 time to kick off your New Year!
Xox,
SKH
You will heal. I will help.