For that last .25 miles, I sprinted about a 7 minute per mile pace. I was facing a clock which said 2:02. I knew I started the race about 3 minutes in, so if there was any way I might have a 2:00 finish, I needed to book it.
The problem with that was that when I crossed the finish line, there was carpet and a magnetic strip "lump" (where our time was recorded). I slowed way down, but in the process tripped and subsequently fell directly on the finish line and on my knees. I ripped a hole in my brand new pants and got a little banged up. It hurt and naturally I was super embarrassed, but I was so excited, proud and happy so I quickly got up, laughed and enjoyed the moment.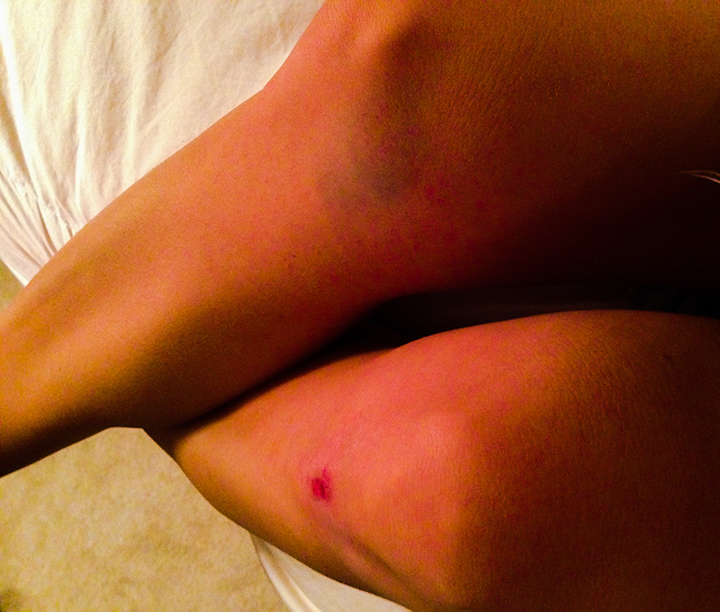 This was a race I dreaded for several weeks. I put myself on a last-minute 5-week half marathon training program. I had more hiccups during this training schedule than ever before. Yet somehow, when race day came, I was free of all fears, pain and agony.
Race day began at 3am. I woke up, made coffee and sipped on the java plus coconut milk plus raw honey and nibbled on a banana while keeping super still and quiet – and perusing Pinterest, pinning things like this in anticipation of our little (a new pre-race routine for me I think!)
We left the house at 4:30am, and we arrived in San Francisco at 6am. The race started at 6:30am, and from 6-6:22am, I waited in line for a porta potty break. Thank God I was able to make it in time!
My friend Karen and I headed to the starting line. We were near the beginning, with those who anticipated an 8-8:59 minute/mile pace.
If you've never done the Nike Women's, it's hard to explain, but there is so much energy and emotion. I can never help but feel happily overwhelmed and grateful to be there with 30,000 other people who are ready to take on the same streets. (For me, this race is far more than the little blue box at the end….but that sure does help the finish line 🙂 )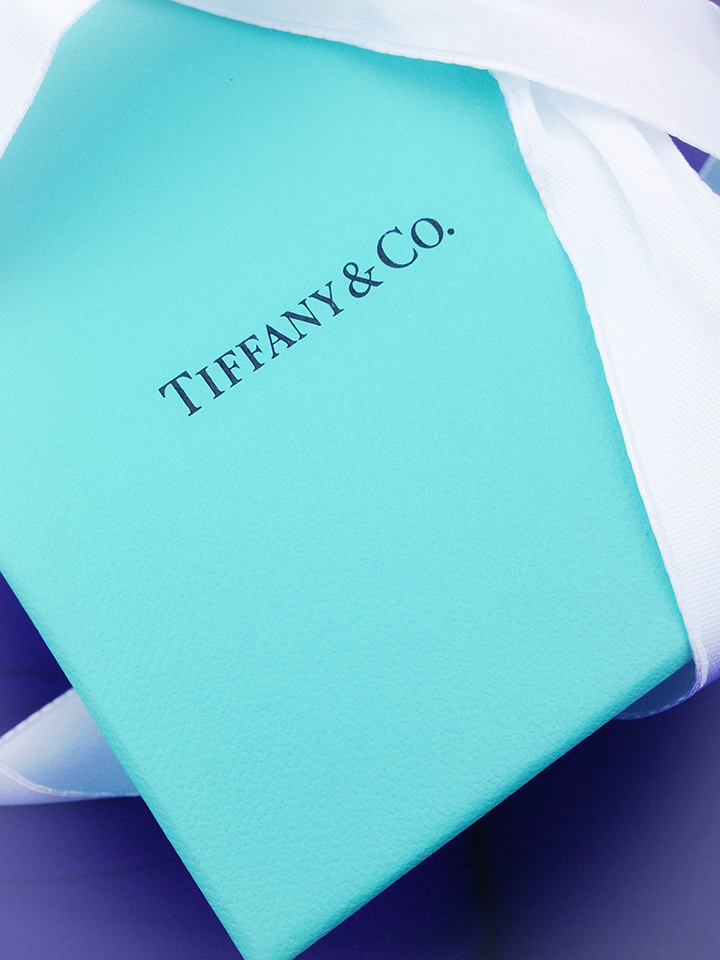 Beyonce's "Run the World" was blasting. It took me straight across the starting line.
I ran, peacefully, with Karen for the first 6 miles. I smelled the sourdough bread on Fisherman's Wharf around mile 2.5. At mile 3, there was a short, but steep hill. Around this point, my long-sleeved shirt came off. I was hot, but definitely not tired.
I did this same race back in 2009, and I remembered an awful hill from mile 6-7. I did not remember that those awful hills failed to subside until about mile 9. Hill climb after hill climb all I could think was, "Is it over yet?"
Lesson learned: no matter how short of a training program I do, if I do hard, hilly courses, I must work in several hill runs.
Around mile 10-ish is when I flew by the Cliff House (on top of hill), and I knew that that would be the last hill I'd run. It was foggy, dull and icky, but yet so beautiful.
With 3 miles left, my body felt a little sore, yet it was nothing like any of my prior runs. I swear I had a running angel next to me. I kept looking down at my Polar and it kept on telling me, "7:30 – 8:34 min./mile pace." (p.s. THANK YOU Polar for the amazing motivation all run long. I'm even more excited for the device moving forward!)
I knew at mile 11 that I would never be able to finish in a time like I had in 2009, but I also knew that if I could just run fast and stay focused, I might hit a 2 hour finish.
I gave it my very best right up until the sprint at the end and my grand finale "fall." (I don't have rights to the photos, so I could not put them on my blog, but I have the pictures to prove it. Just click HERE and then my last name, "Hoffman" and Bib Number, "1613.")
I have no shame.
If there is one thing I've learned from this training, race, and life in general, it's that I WILL fall, I DO fall, but it's the way in which I get back up that proves my character.
Turns out, it was worth it. My chip time was that 2-hour finish. I placed 302nd out of 3,543 in my age group and somehow managed to do this all fairly pain-free (and again, on only a 5-week training program).

When the race was over, we headed for a beautiful brunch in Tiburon at Sam's Cafe with friends.
On our way back, as we crossed over the Golden Gate Bridge, I felt these real and raw emotions of, "it's over and I don't want it to be."
My body began to ache later that day, night and the following day.
But all throughout Monday, I thought about those feelings near the bridge.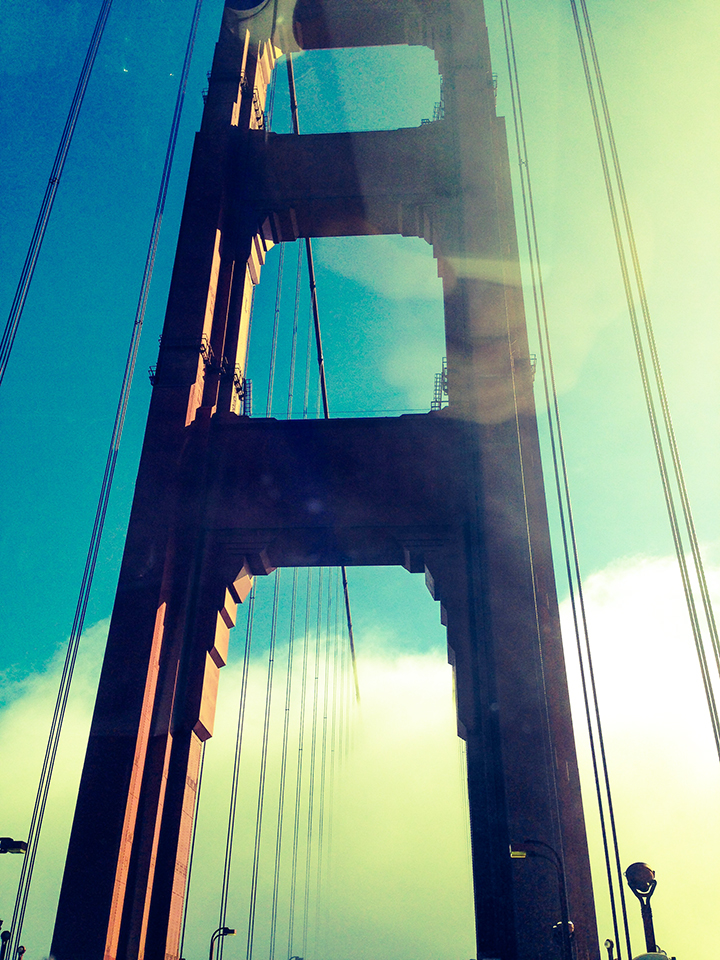 I hate running.
I love running.
I hate it so much that I'm not willing to give it up.
Running is such a blessed metaphor for life, and I think it's that core idea which makes me never want to leave it.
We hate a lot of things. We hate a lot of "processes" that take us from start to finish. There are bumps, lumps, pains and agonies in all facets of life.
Where we endure the most, we typically gain the most. We come out on the other side of the Golden Gate Bridge with that feeling like, "it's over but I don't want it to be."
It's strange. It's chaotic. It makes no sense.
So is life, and so has been my life for the past few years.
I'm ready to release my body from the stresses that long-distance running puts on it for awhile. (My sports doctor told me yesterday that I can still do sprints and run up to 3-ish miles while I "heal." <–sweet!)
(NOTE: Does anyone know of a great – mostly flat – half marathon course in May/June-ish?)
But I'm NOT ready to throw it all in forever.
I'll never be ready to throw in my running shoes.
In fact, I'll never be ready to give up on anything that makes me feel something.
Xox,
SKH
p.s. Even though you parked 4 miles away (which made my distance over 16 miles for the day), I still love you, adore you and appreciate you. More than you know….
You will heal. I will help.