It's been almost a month since I had 65 of 101 gut healing days left. Here we are today with gut healing 35 of 101 days remain.
Yes, you read that correctly….just 35 days are left.
Gut Healing 35 of 101 Days Remain
This past month
had surgery, and even though I thought it would take me a really long time to recover (drugs), it honestly has been so much easier than I thought
have had more days with bowel beauty (c'mon…that's what the goal here is, yes?!) than lack thereof
have added even more raw spinach
enjoyed a glass (albeit a small one) of red wine
stayed on 100 billion probiotic with all other supplements
tried a whole egg
had a baking day with coconut and almond meal flour
added pumpkin
added spaghetti and butternut squash
ate an Aidell's Chicken Apple Sausage (but removed the casing)
completely changed the way I "play" (i.e. workouts. post coming soon)
Results?
shocked that I recovered so quickly from surgery

stoked that I'm really beginning to go to the bathroom like a normal person -> please don't think anything less of me that I am "stoked" about this 🙂
spinach – even raw spinach – is working for vs. against me now (watch out Popeye)
my small glass of red wine = success
the whole egg was for baking purposes only, and it was included with the coconut flour, almond meal flour and pumpkin. I struggled a little after that with gurgling and overall a little blah, so at this point, I can't pinpoint it on any single one of those (that said, I know the food "properties" of each one and why they could be affecting me). I haven't had any since, so I'll be trying again soon.
spaghetti squash, in moderation, was good for me
Tuesday night I went way overboard on the butternut squash (I was just craving it – it's my candy) so my upper digestive system was loud yesterday, but no bloat
Aidell's was a success (I was at an event and that was all I could have, so I was thankful. I don't buy these on a daily basis.)
And even though I'm sweaty here, my new "playing" is working phenomenally for me!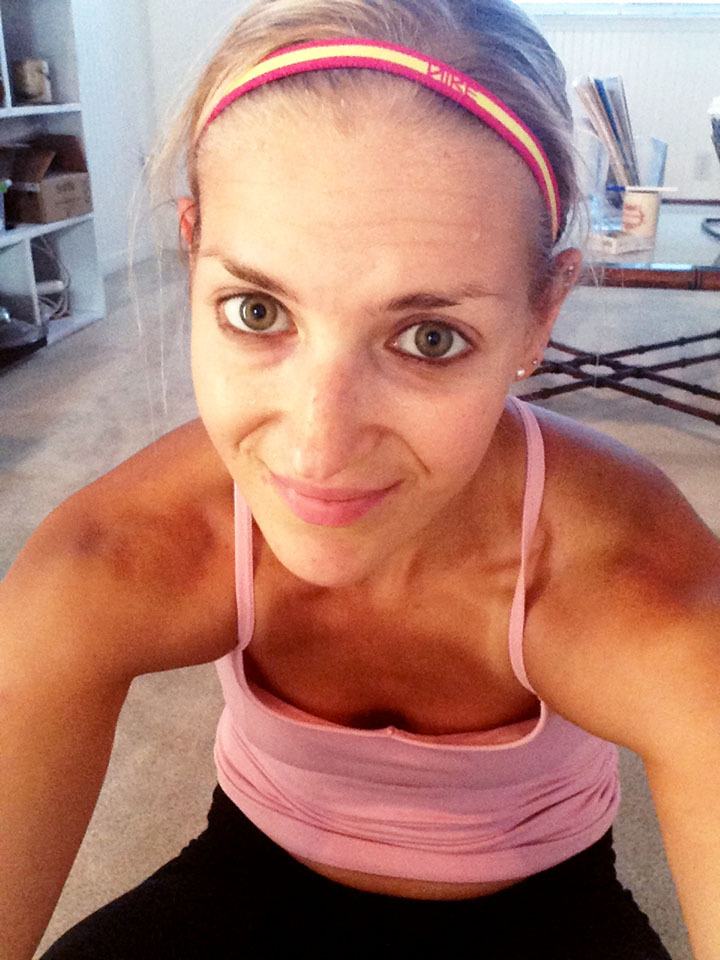 Rounding out the 101 days
Proceed with caution.
This is the motto I'm going with.
It was hard for me to hear (based on my surgery) that the pains I get while running are likely stemming from the proctitis (my form of Colitis).
Since I have been feeling so awesome, I am proceeding with caution and not doing much different. I won't even drop to a 50 billion probiotic quite yet.
If it ain't broke, we ain't about to fix it.
I'm playing with the fall foods and easing into things.
I feel more at peace with my Colitis and this bum tum than I ever have before.
I thank God for my will to understand that this is not a diet; this is my life.
I've learned a wild amount of things during the process, and for this reason, there is so much to come.
Xox,
SKH
You will heal. I will help.