The Polar RC3 GPS post is sponsored by FitFluential LLC on behalf of Polar. All opinions are my own. You remember my commitment to y'all, yes?
You already know that I backed out of the Park City, UT Half Marathon, which I was supposed to run next weekend.
But what you don't know is that this upcoming Nike Women's Half Marathon (in October) will truly, most likely be the last one I ever do.
I love running. I love the freeing feeling it gives me and the post-runners high that I am fortunate enough to get (I just learned that not everyone gets this. Tragedy.)
But running (and actually most forms of intense anything) isn't so keen on me anymore.
This post is not for a droopy, dreary session, but it's coming.
This post is to tell you how the Polar RC3 GPS is pushing me through and making me excited for whatever physical task is at hand.
I received the watch from Polar in the mail about a month ago.
Polar RC3 GPS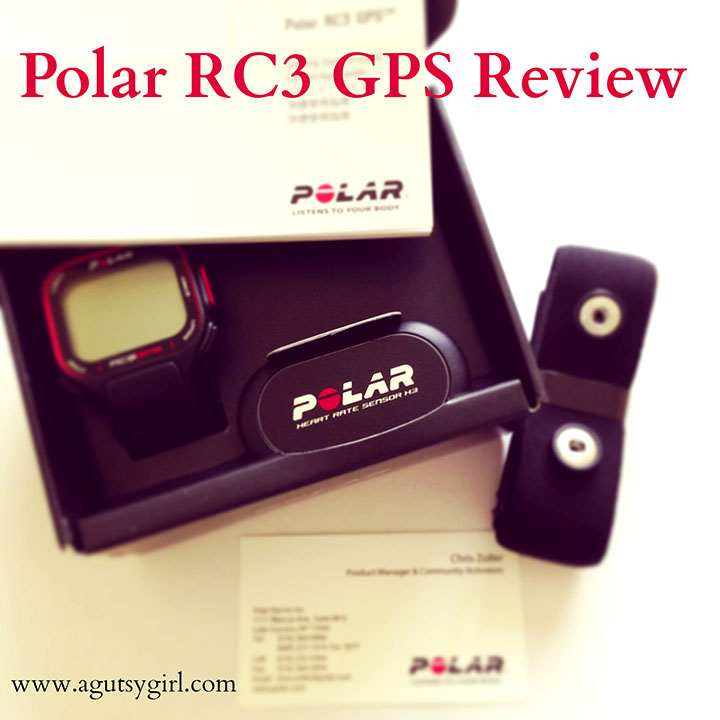 Immediately upon opening it, I was excited.
I mean, just look at it….how could you not be excited to get a workout in?
So I did. I grabbed my gear and headed to the gym for a workout. p.s. Secret: I never typically match when I go to the gym. Another secret: I take old tanks and shorts and convert them into workout clothes all the time.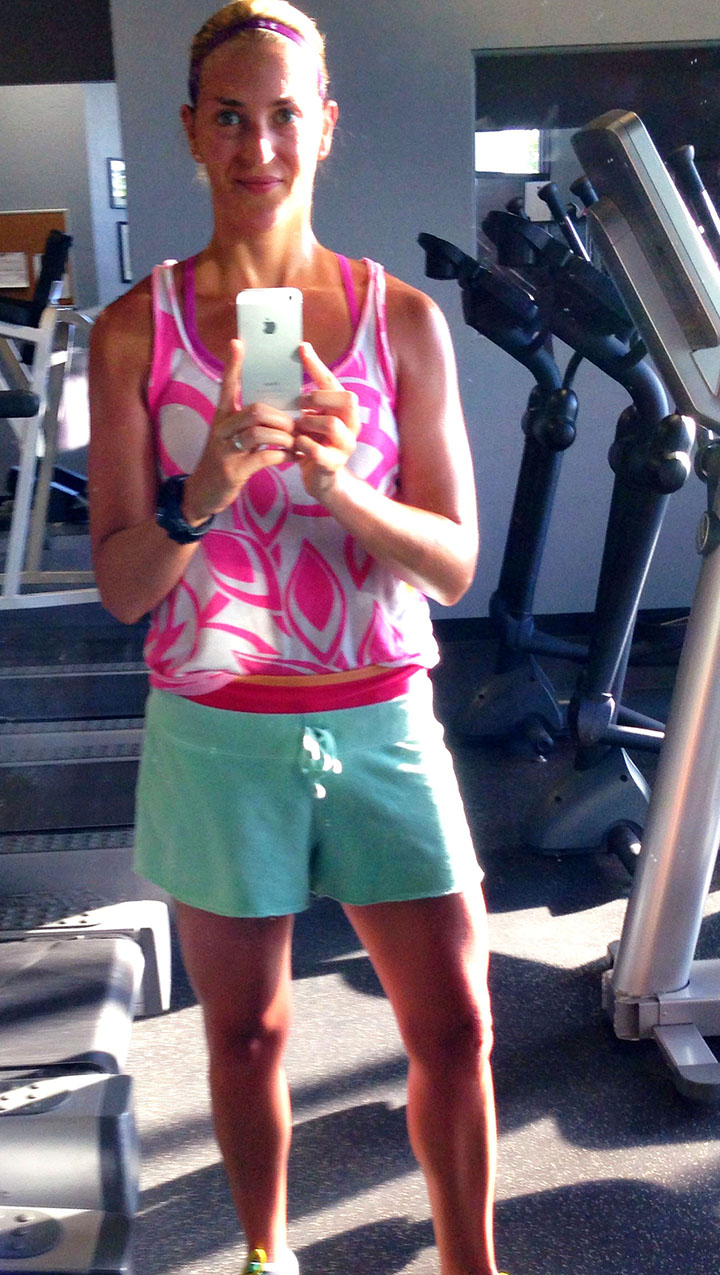 And then that weekend, I took it for a stroll on an outdoors run (Note: obviously you need to be outside for the GPS to work.)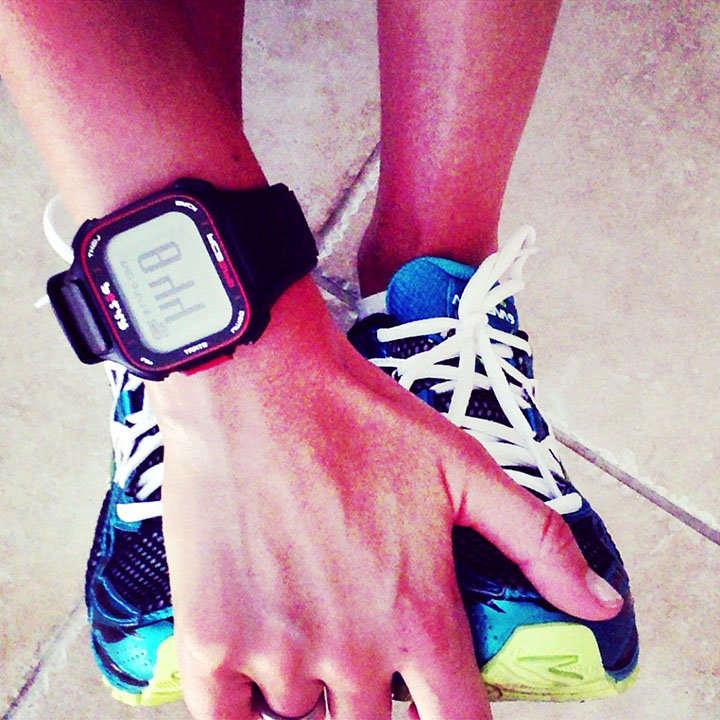 After my initial "playing around" with the watch, here is what I loved:
it's not just for running – it's "multisport," so you choose the activity you are doing and the setting you put it on (there are 2 for running, one for biking and 2 for "other" workouts)

GPS integration – for those of us who get bored with the mundane "out-and-backs"
the chest strap is light and comfortable; the watch makes me feel super "official" (ha)
during and post-run (workouts in general) you can find out all stats including heart rate, total time, calories burned, distance, altitude, splits and more
And then I started learning even more about the watch and getting more detailed with it (<– yes, this is where my obsessive behaviors shine bright).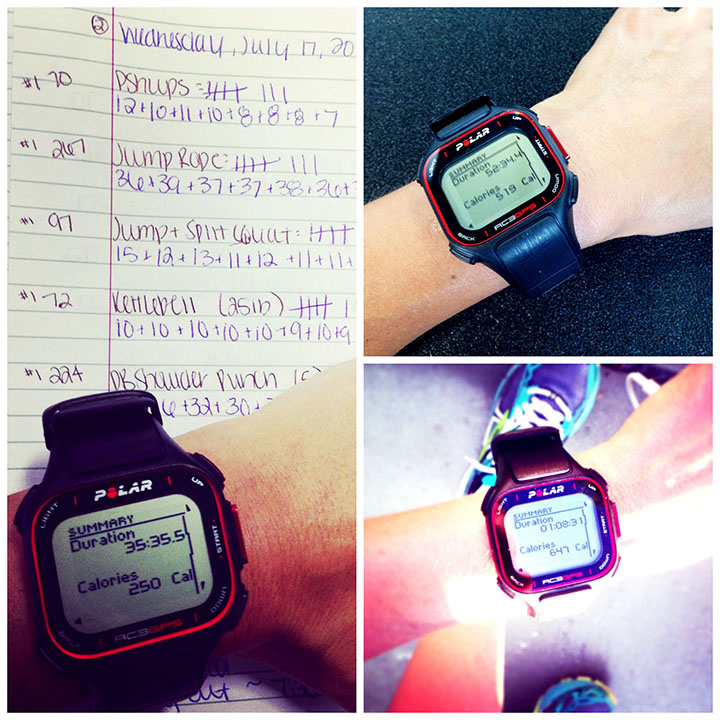 I learned
it is rechargeable via a USB cable – so slick

all of my workouts are saved in files, so I can go back to review anything at any time I want and can even upload those files to polarpersonaltrainer.com (using the included USB cable) to plan, analyze and get even more out of workouts
when I'm doing interval runs, I can record after each 800-m completed to determine just that distance time (I started doing 6 x 800 workouts with a group on Tuesdays, so this feature is awesome)
it comes with a "smart coaching" feature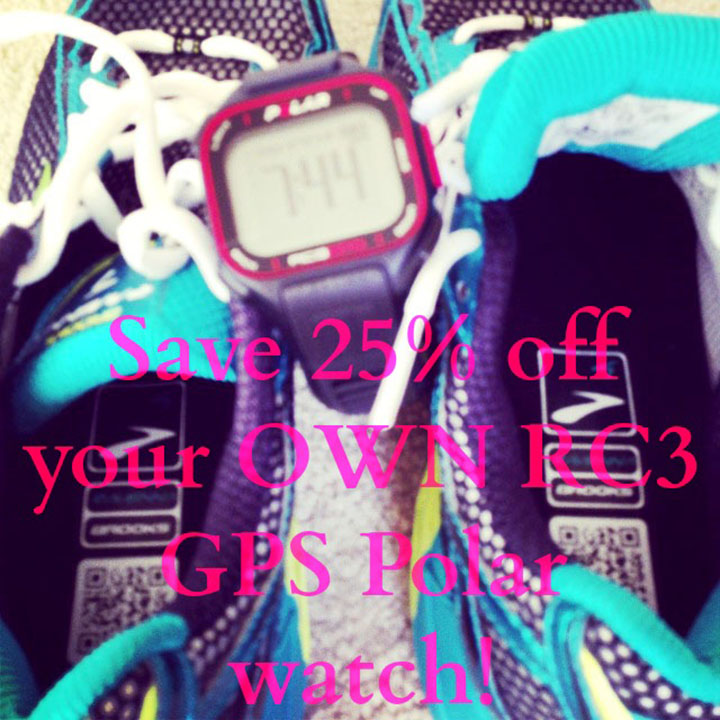 Once you have your awesome new training tool, you can set it up easily. Make sure to put in all of your current and accurate data. It's a smart gadget, but it's not that smart that it knows your sex, age, height, weight, etc. 🙂 The more accurate you are in the beginning, the more accurate numbers you'll be provided with.
Read through the full user manual if you want.
Or, you can be a rebel like me and just start.
The honest truth is that the watch is worth every penny (I would have gladly bought it – I actually was just about to). It's not cheap, but as with everything in life – we get what we pay for.
I always have runners and athletes ask me about training tools. I never have anything to tell them….until now.
My runs might not look like they used to. My lifts not quite as strong, and Tabata not as intense as it has been in the past.
But I'm smiling, working my hardest and giving 110% until the Nike Women's Half Marathon.
If I have to crawl across the finish line, you better believe I will.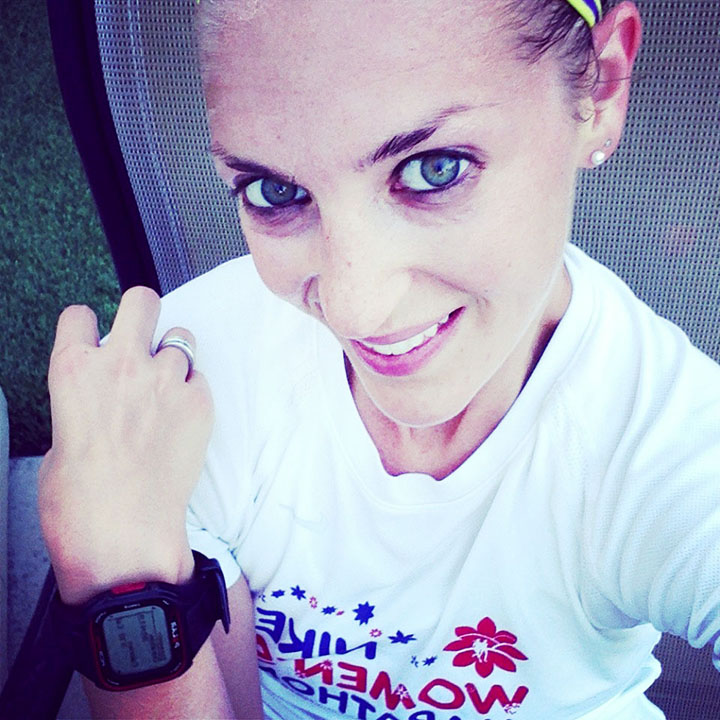 Discover
Xox,
SKH
You will heal. I will help.