I'm going to go out on a limb here and just say infertility advice is not needed. Like, maybe at all.
Yesterday in church we began a new series titled: Pain Management.
This could not have come at a better time in my life.
Infertility Advice is Not Needed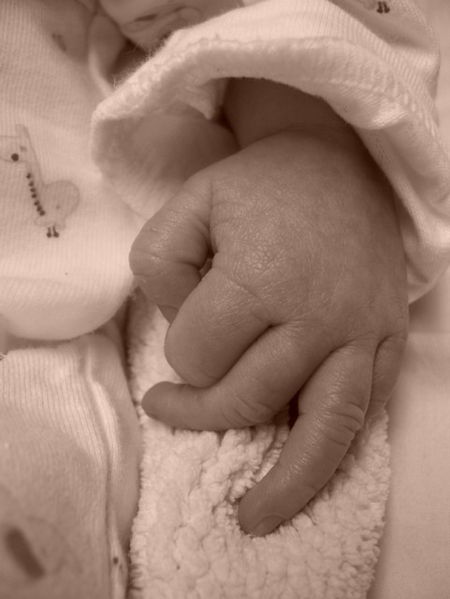 April is a month I'll always hold a special place for in my heart.
It's National Infertility Awareness Month, but coincidentally it's also the month where my own story reached its climax.
April 2012.
I will never forget that long cycle leading up to the days when I was so certain a couple new blessings would be given to us.
Today is just a preview.
National Infertility Awareness Week is the week of April 21. That is the week I'll share some of my own infertility story.
When people find out about this "Gutsy" side to me, they typically find out after they feel they have offended me by asking something like,
So when are you and Ryan having kids?
Or,
You guys have been married quite awhile, any talk of children yet?
Here's the thing: I'm never offended by that. I do believe people have the best of intentions. Not knowing is not knowing; there is no fault in that.
There are just two things that people (who do know) say to me (and many other women who struggle with the same) that I have to sit back, bite my tongue and simply think, "Lovely, but your infertility advice is not needed."
Scenario A
Just stop trying. Think about adopting. Go on vacation. Do anything to make yourself completely stress free. Well….that's what happened with my friend, "Jenny," anyways.
Thanks but no thanks. I'm not "Jenny."
Scenario B
You workout a lot. When my sister-in-law, "Pam," stopped working out, she got pregnant the first month.
Thanks, but no thanks. I'm not "Pam." (Updated in 2018 to add: Why are We Blaming Fitness for Infertility?)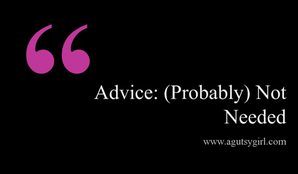 If I ask for advice on the issue from someone (which I never do) and I get feedback that doesn't fall in line with what I think, shame on me.
But if I've never asked for advice, swallowing your advice is tough to do.
The truth is that for many months I rarely worked out. I took the advice people gave. I plotted and planned down to the second during each day for the tasks and "do not's" given by my doctor.
Infertility typically yearns for an outlet; someone who will listen, someone who will let you let it out and someone who will understand when you don't want any of that.
For me, April – this April – is the month where I am doing a lot of things for myself.
I am reflecting on a new question that God brought into my life during church yesterday: HOW vs. WHY.
So much more to come…..
And for the love, please do remember when you're talking to childless women: your advice is (probably) not needed.
p.s. If you are reading this years after the fact, then you know how it all played out for us. You can start with….by the Grace of God.
Xox,
SKH
You will heal. I will help.