I'm bloated and not the good kind of bubbly.
Don't believe me?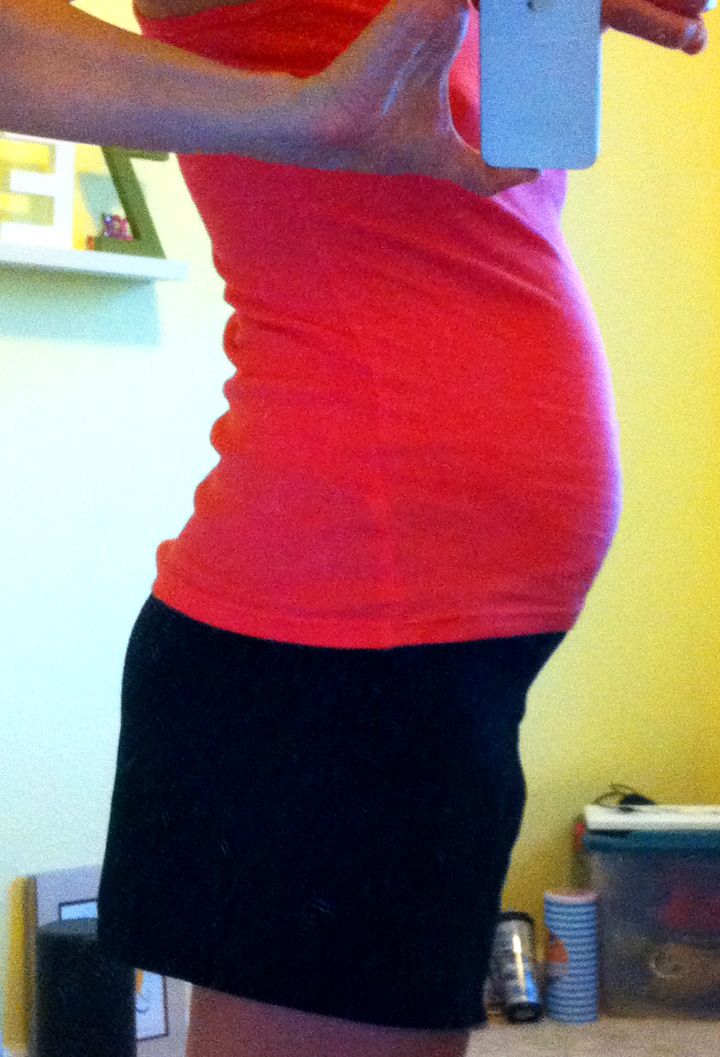 Quick side note to keep this all light and happy: I am still confident that I'll look cute pregnant, I mean if this is any indication 🙂
But, alas….I'm not pregnant.
That is 100% bloat.
The truth is that in all the ways I've strived, begged and pleaded with God to be normal, I'm not. Wish granted.
When you're Gutsy, eating "normal" can rarely ever truly be normal.
There is a good chance you won't believe this, but I didn't get that bloated by sitting around eating bonbons and gluten-filled foods for several months.
No, this happened in a matter of fewer than two weeks.
Bloated and not the good kind of Bubbly
What happened?
I'm a girl, and for the love of being a woman – that time of the month always gets the best of me. This month, I wanted:
gluten-free oats
100% cacao
peanut butter
homemade, gluten-free and grain-free Banana Bread
Greek yogurt
cheese
quinoa
That did me in. I swear. That's all it was. (I mean, it was probably excessive, but you get the picture.)
Before I truly understood food and the effects it has on the body – my body – I would have been writing this post to you from the perspective of,
I have no idea what I did wrong. Aren't all of those super healthy foods?
Because I'm Gutsy, I know that what's healthy misinformation for most Gutsy women.
So there I was yesterday – frustrated, but knowing that all I need to do is get back to my tried, trusted and true basics.
There is a carrot dangling over my head ….Cabo in a little over 3 weeks. I will not allow myself to feel this way.
Back to the Basics
Today is Day 1 of my 21-day back to the basics and healing.
What am I doing?
The exact thing I preach….the 21 days from The Gutsy Girl's Bible: an approach to healing the gut.
Why?
Because it works. I whole-heartedly believe in everything I preach, teach and share.
You can follow along for the next 21 days. I'll blog about what I'm doing at least once a day, if not twice (today I'll do twice).
Better yet, maybe you need the same thing I do and want to join me?
Then, make a decision.
Decisions won't make themselves for you, actions won't take themselves to you.
Time to de-bloat. I can't wait!
Have you ever been this bloated in a short amount of time? Are you feeling icky today? No matter what….smile and let's move forward.
By the way, if you don't want to dive all in on the e-book, you can start with my FREE 21-Days Gut Healing Inspiration Journey HERE.
If you're super bloated today, HERE are some things you can do immediately.
Xox,
SKH
You will heal. I will help.