January, 2012 is when I decided I seriously needed to lose some weight. There have been years before this point that I have eaten healthy, worked out and tried various weight loss products. Not until 2012 did I truly understand that to lose weight I had to feed myself nutrient-rich foods and stay away from sugar and other processed "junk."
I didn't have the energy I once had. I didn't feel confident showing up in my body. I was sick of telling myself that I would always be size 12, and that I should just "accept" it. So in January of 2012, I completely changed what I put in my mouth and also started working out and doing bootcamp up to four times a week.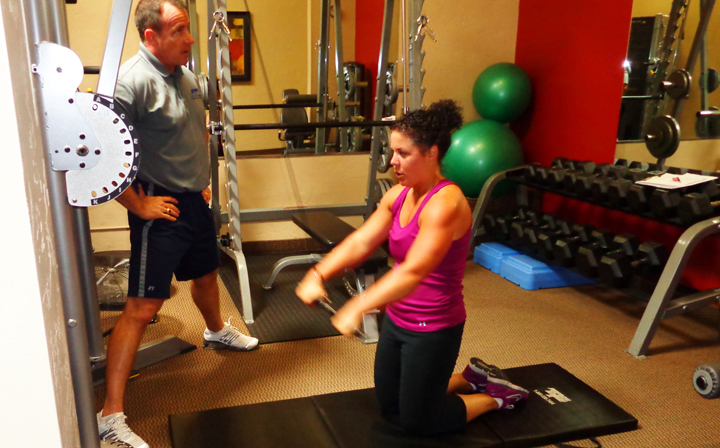 Eating clean for me meant eating little to no dairy, cutting out milk and caffeine completely and eating mostly vegetables and fruit everyday. Also, I started a 14 day workout challenge that helped me get to my appropriate body weight. By no means was this easy…in fact there were times I felt I was "cheating" by eating a prune or two. I simply knew I deserved to feel better and wasn't about to give up. By August of 2012 I was down 30 pounds and 6 inches in my waist.
I'm a gutsy girl because I know it takes true motivation, self discipline and hard work to eat clean and stay healthy. You will not be the popular one when all your colleagues indulge in a cupcake or bagel with cream cheese and your reply is, "I don't eat food that is processed." When you turn down a drink because you don't want the empty calories, your friends may not exactly give you a high five.
I now have my energy back. I don't need the quick fix of a soda. I find myself actually craving healthy snacks. You may have set backs, tough days or just times where you want a cheeseburger and beer. I've realized that is OK as long as I'm back to my clean eating the very next meal. My weight loss journey is not over, I still have goals I'd like to reach. I've just realized I want to feed myself food that will support my growth, not that will hurt my gut or set me back. I look forward to my future and am excited about what is to come!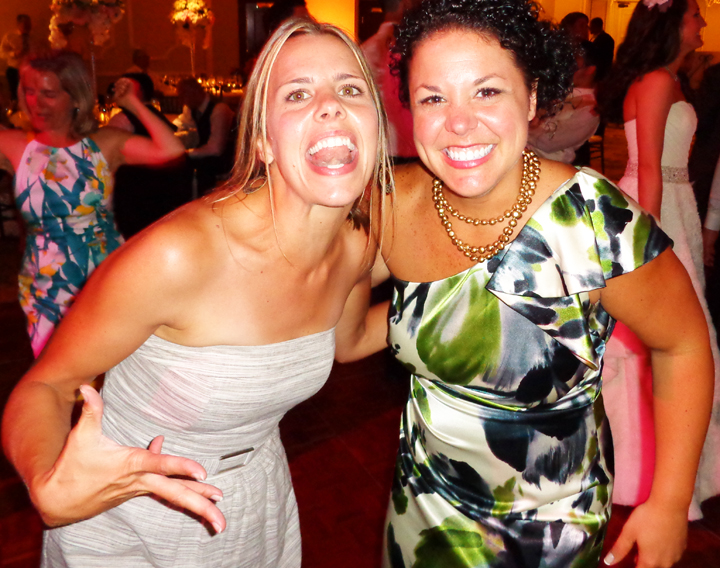 Losing my gut…I'm a gutsy girl!
SKH Note: Molly also just participated in my last 21-Day New Year-New You Group. She did an awesome job, and sent me this message: "I think what I am most excited about today (after making the Turkey muffins) is that you are introducing herbs and spices to my life! I have always done a pretty good job cooking healthy but many times I was "bored" of the food because it was so bland. Thanks to this program I am being introduced to ways of cooking that add so much flavor but are also good for digestion! How fantastic is that??!!" I'm certain she is on her way to even more greatness!
We are just 18 days out until the start of the next (and last) 21-day group program. Are you joining us?
Love your guts,
SKH
the re engraved version of the now generation
Isabel Marant Sneaker Accesorios perfectos para un vestido blanco y negro
seek information clothing homework time effectively
louis vuitton bags
The Responsibilities of a Fashion Event Planner
Swing SLEEVELESS PRINTED PREFORMANCE TOP
Borse Louis Vuitton
plastic like material that was very similar to paraffin wax
The Fastest Growing In Australia
burberry outlet Follow the instructions below to know how to make a sack dress
The 50 Most Innovative Companies in the World
burberry scarf To have a more coordinated look
Makes Salads for the Crowd Including Diabetics
abercrombie and fitch Buying cheap leggings isn't a problem
The finer points of shooting runway fashion
north face jacke are in demand these days
55th Annual GRAMMY Awards Recap Photos
pandora charms How to Design Your Own Clothing
Endless Passion for Fashion Games
burberry online shop a producer from Cosmopop who thinks she sees something in their work
Wholesale Handbags for Christmas Gift
11 in New York City
You will heal. I will help.