How do you know if you have enough enzymes in your gut to prevent disease? Take the simple Dr. Oz Low Enzyme Test to find out.
In the wee early hours of the day, I decided the morning called for my favorite coffee shop and some work.
As I was hauling gently placing my Great Dane in her crate, I pinched my fingers. My reaction was the same reaction Rae had the other night when she wanted to sleep, but we had the lights on….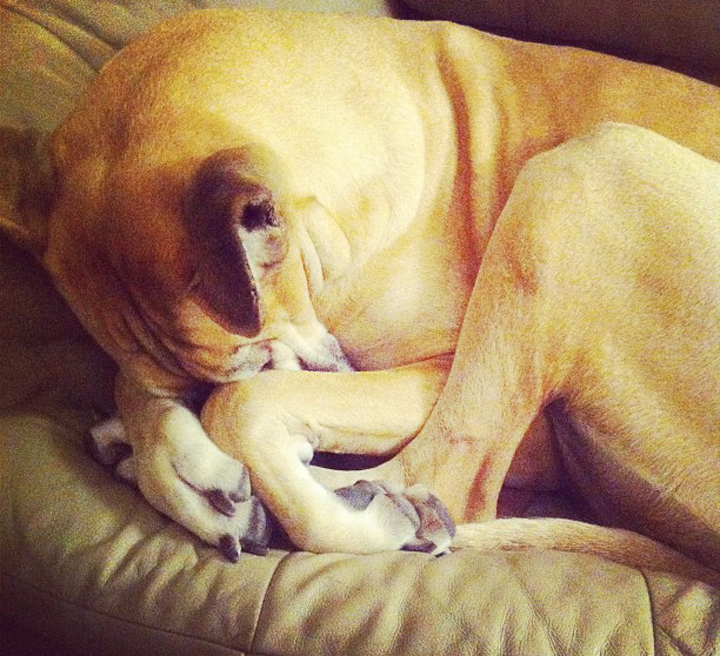 I wasn't paying attention. I was looking around, and trying to get her in her crate before I even closed the door to our house.
While driving to the coffee shop, I was reminded of Dr. Oz's Low Enzyme Test show from yesterday. The show was about "Gut Instincts," but towards the end of the hour he had on a digestive doctor. She made reference that, "Medication, stress and bad foods are damaging the gut and immune system." (Sure sounds a lot like my 3 pillars to healing 🙂 )
I guess now that a doctor on Dr. Oz says so, I'm more legit.
Anyways, right after that, Dr. Oz went over his "Low-Enzyme" Test.
Dr. Oz Low Enzyme Test
Click HERE to save this post for later.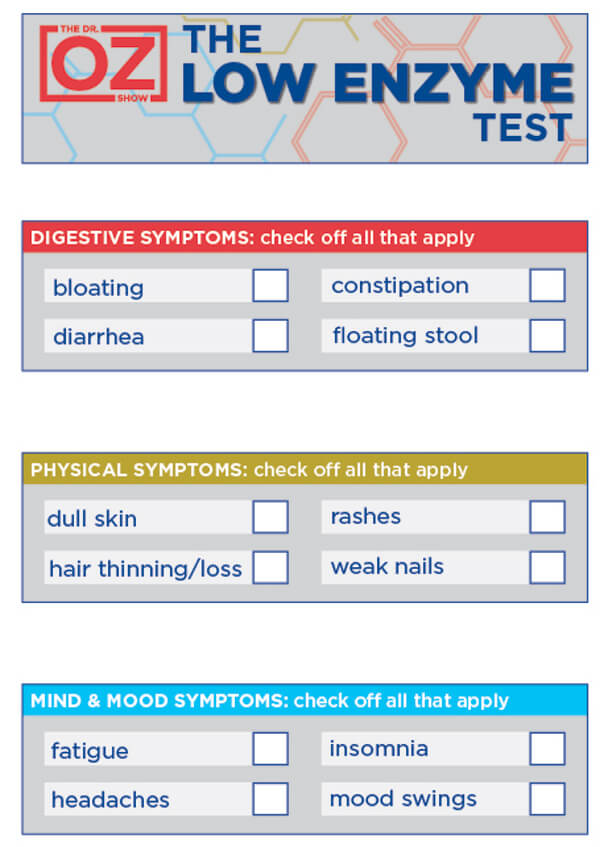 He mentioned, "Three symptoms are normal, but six or more may be concerning." He then asked the audience to stand if they had three symptoms. Nearly the entire audience was standing. He told those who had six or more symptoms to continue standing. Overwhelming, but not surprising, many people were still standing.
I made note: most of them were women. Again, not surprising.
Back to my pinched fingers. I wasn't paying attention when it happened. I was more concerned about what was happening next to realize what was happening in that moment.
In an instant, the fingers were pinched and I became very aware of where I was, what I was doing and what was going on.
Take a look at Dr. Oz's low-enzyme test. BE in the moment – pay attention – and think about, realistically, the number of symptoms you have.
When we hurry through life and don't stop to be aware, disaster brews.
Don't let your disaster brew in the gut. 70% of your immune system is there. If you pinch it, I can guarantee the repercussions will be much worse than my red finger.
You are worth paying attention to.
p.s. If you do have low enzymes, oftentimes you'll need a Digestive Enzyme to help digest your food. You can find the one I recommend HERE.
Xox,
SKH
You will heal. I will help.