Let's chat a little about fructose and digestion today.
I actually think that there could be an entire series around sugar and the digestive system.
For today, I'm going to be very specific: Fructose.
Fructose and Digestion
Click HERE to save this post for later.
When working towards an overall healthier lifestyle, we tend to recommend more fruits and vegetables, and less sugar, flour, and processed foods. There is nothing wrong with that. For the normal, healthy population this is accurate and wonderful advice.
But when we are talking about the Gutsy women, most of us aren't really in this "normal" population.
What is Fructose?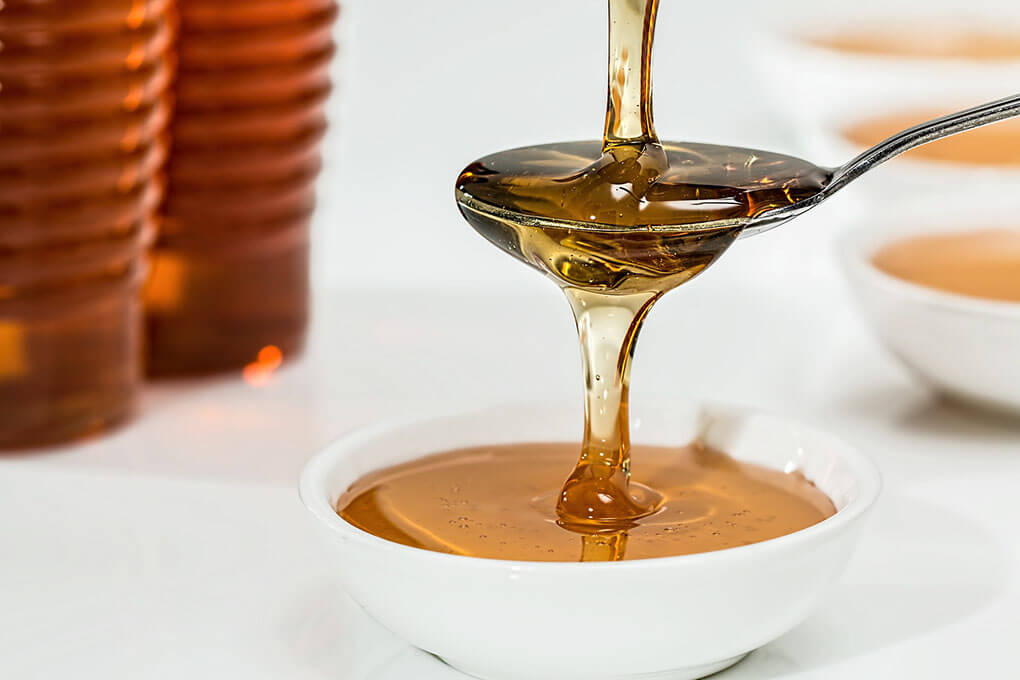 Fructose is a fruit sugar and a simple monosaccharide found in many plants. Foods with high fructose include: breakfast cereals, fruit juices, candy, ketchup, soda and many processed foods in general. Fruit and vegetables, nuts, seeds and legumes, along with cereal grains can also contain high amounts of fructose, which is made clear with these graphics from Family Wellness HQ.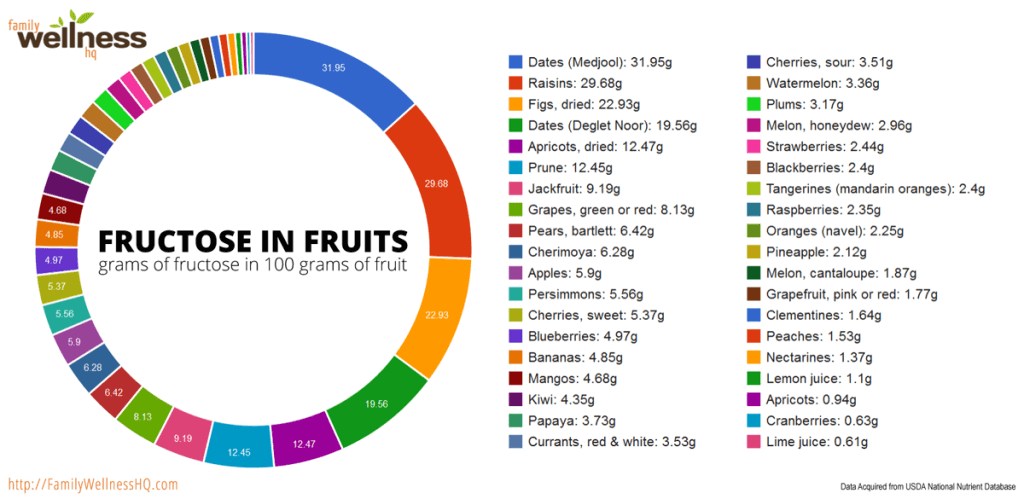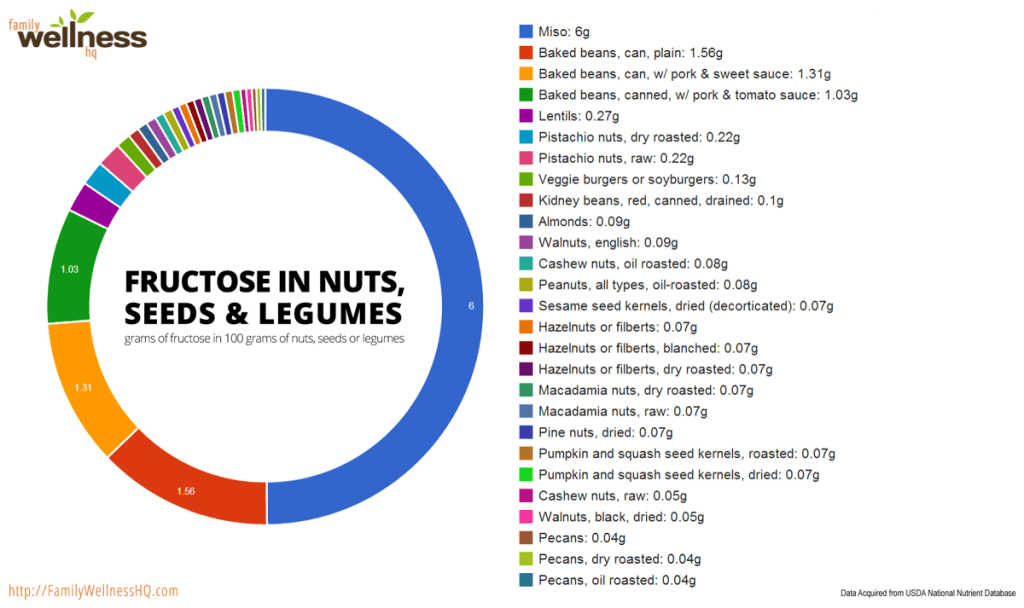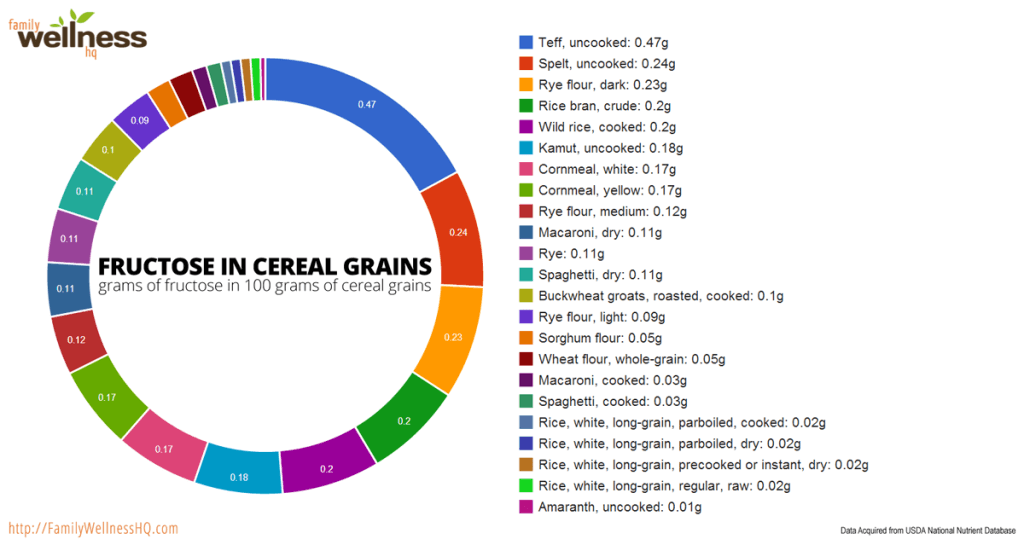 If your body is not processing fructose correctly, you likely will suffer from fructose malabsorption. Malabsorption is common in people with IBS and IBD, also very prevalent with SIBO in particular. It presents itself with symptoms like: bloating, diarrhea and/or constipation, flatulence, stomach pain, vomiting and even nausea, aching eyes, fuzzy head and fatigue.
How Does Fructose Affect Me?
Fructose bothers the digestive system because it is absorbed in the small intestine (it's the F in FODMAPs) without the help of enzymes. Whatever fructose is not absorbed passes through to the large intestine where it is fermented by the colonic flora. The colonic flora produces gasses and organic acids in the large intestine causing gastrointestinal symptoms such as bloating, diarrhea, flatulence, and gastrointestinal pain. (source)
Could it be? Is it Fructose?
Honestly. I have no idea if fructose is indeed your problem. If you have a leaky gut or a known digestive disorder, fructose is likely contributing to your pain and suffering. If you don't know what might be wrong, you could have a fructose intolerance. There are medical tests you can get. You can also do more investigative work via The Gutsy Girl's Bible: an approach to healing the gut to start finding answers.
I know for a fact that fructose is a problem for me, but not all foods that contain fructose. Bio-individuality, friends!
Exciting News: For the Love of Honey
Honey. Honey can be your friend. (Er, unless you have active SIBO, in which case it might not be for you right now.)
Honey contains both fructose and glucose. And "studies show the greatest absorption rate occurs when glucose and fructose are administered in equal quantities." (source) A word of caution, though, is that when the gut is in the early stages of healing, I always recommend to my clients that we keep honey out because bacteria will provide nutrients for the current "bad" gut bacteria via any sugar it can get its hands on. It's best to avoid it all for awhile.
I need to do an entire post on honey, too, by the way!
Just like in a healthy person, all of this can contribute to inflammation, obesity, diabetes, high cholesterol, and cancer. You might just have the added troubles.
What are your thoughts on fructose? Do you consume a lot?
Want more? Grab REASONABLE SIBO.
Xox,
SKH
You will heal. I will help.